Introduction
Golden Farm is a website that promises to pay its users for taking care of virtual birds and collecting their eggs. It sounds like an easy and fun way to earn money online, but is Golden Farm a legitimate website or just another scam? In this article, we will look closer at Golden Farm and its features, including its gameplay, earning potential, affiliate program, and payment methods. We will also discuss the red flags and warning signs before investing time and money in this site. So, let's dive in and find out if Golden Farm is worth your time and effort.
What is Golden Farm?
Golden Farm is a website that offers a farming game where you can earn money. While making through playing a game may sound appealing, there are essential factors to consider before joining.
In essence, Golden-Farm.biz rewards its users for participating in various earning opportunities. However, it is crucial to note that the earning process is more complex than it appears, and there are specific details to be mindful of.
To fully understand how Golden Farm operates and determine its potential earnings, it is essential to examine its earning opportunities closely.
How to join Golden Farm?
Golden Farm is a globally accessible platform, allowing individuals from anywhere in the world to become a member as long as they are at least 18 years old. The registration process involves filling out a sign-up form and selecting your preferred currency, either Ruble or Euro.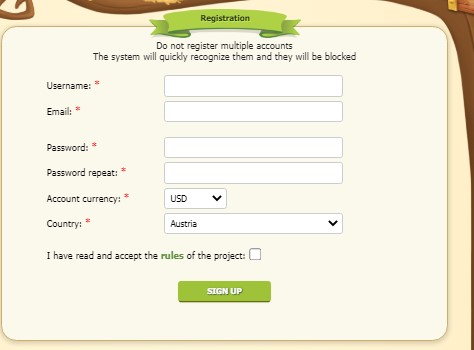 After completing the registration process, members are taken to the dashboard and provided with a tutorial. Upon finishing the tutorial, new members receive 300 gold coins.
How To Make Money From Golden Farm?
Make Money By Playing Farming Eggs.
To earn on Golden Farm, you must play their farming game, which involves purchasing birds that lay eggs. As a new member, you will receive 300 gold coins, which can be used to buy birds.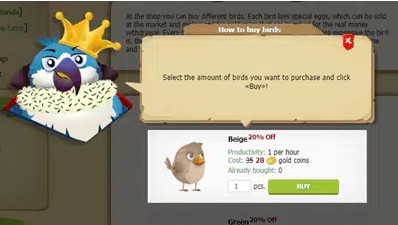 The bird's cost varies; the more expensive they are, the more eggs they produce. As you collect more eggs, you earn more gold bars, which can be exchanged for real money. Click the "Eggs Warehouse" section on the dashboard to collect the eggs.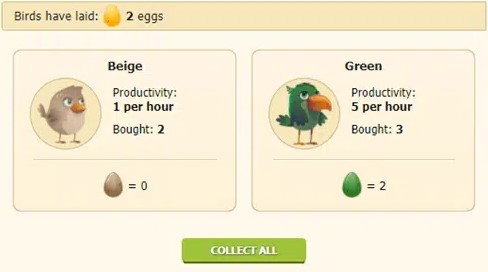 After collecting the eggs, they can be sold in the "Eggs Selling" section for gold bars, which can then be exchanged for real money. However, it's essential to note that the most expensive bird costs 375,000 gold coins, and buying it would require spending real money on gold coins.
There are two ways to buy gold coins: replenishing your account by spending money or converting the gold bars you've-you've earned from selling eggs. The former option is faster but expensive, and the latter takes time but can be done without spending real money.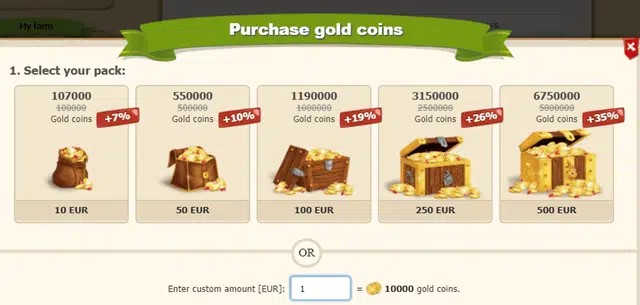 Golden Farm provides tools for calculating earnings, which is helpful when deciding whether to replenish your account or stick to earning through the farming game. It'sIt's crucial to have a good business sense to maximize the site's earning potential.
Before investing, knowing the payout options on the site is essential. It'sIt's crucial to do the math before spending any money to avoid disappointment later.
Make money by using an Affiliate program.
Golden-Farm.biz offers an affiliate program that allows you to earn passive rewards by inviting others to join the site. To participate in the program, you need to share your referral link or code with others who may be interested in earning from the site.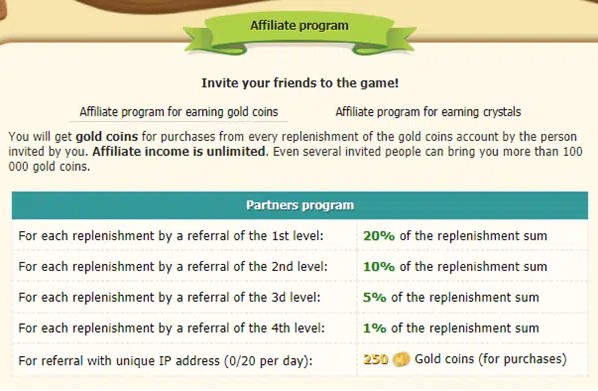 Once someone signs up as a member using your referral link, they become your level 1 referral. If they invite another person to join the site, that person becomes your level 2 referral once they sign up. The affiliate program of Golden Farm goes down to four levels.
Your referral must replenish their account by spending real money to earn from the program. Once they do that, you will receive a 20% commission on the amount your referral paid for the replenishment. For instance, if your level 1 referral spent €10 to replenish their account, you will receive €2.
While the commission rate is decent, it's important to note that you can only earn from the program if your referrals spend money first. Therefore, invite people genuinely interested in earning from the site and willing to spend money. Otherwise, you won't make anything.
How do you get paid?
Golden Farm has two currencies for users to earn and use on the platform – gold coins and bars. Gold coins are used to buy birds, producing eggs that can be sold for gold bars. Once you have earned sufficient gold bars, you can withdraw your earnings via several payment methods, including Payeer, Skrill, and PayPal.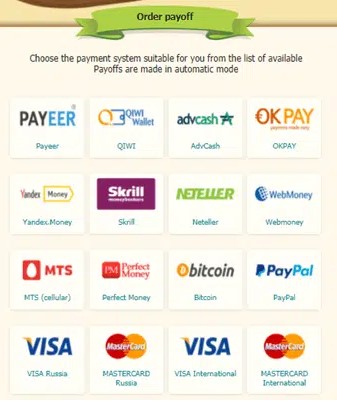 However, there are some downsides to withdrawing your earnings, particularly if you choose PayPal as your payment method. Before making a PayPal withdrawal, you must accumulate at least 744,720 gold bars, equivalent to around €80. Additionally, a 7% fee is charged for withdrawing earnings through PayPal, which is relatively high compared to other payment methods. It seems as though the platform discourages users from choosing PayPal as their preferred payment option.
On the other hand, withdrawing earnings through Payeer has a much lower threshold of only 457 gold bars, equivalent to around €0.04. However, regardless of the payment method chosen, users will still face a processing fee when withdrawing earnings, which means they will not receive the total amount they have earned.
Users will encounter several red flags when they attempt to withdraw their earnings. The platform will prompt users to replenish their accounts before being able to withdraw any earnings. To withdraw earnings, users must obtain crystals, which can only be obtained by replenishing their accounts. For every crystal earned, users can withdraw €1. However, users will only receive 40% of the crystals earned from the amount they have replenished.
Furthermore, users will only receive 20% of the crystals earned when their referral replenishes their account. This means users will only get a chance if they consistently invite new referrals who invest money in the platform. This system raises concerns about the platform being a potential Ponzi scheme, where users can only earn by inviting new users who invest money.
Overall, while there are opportunities to earn on Golden Farm, being cautious and aware of the limitations and potential risks associated with using the platform is essential.
FAQs
Is Golden Farm a legitimate website?

It is still being determined whether Golden Farm is a legitimate website, as many red flags and concerns surround the site'ssite's business model.

Can I make money on Golden Farm?

It is possible to earn money on Golden Farm by buying birds and selling the eggs they produce, but it is important to note that there are significant risks and concerns with the site'ssite's business model.

Is the affiliate program on Golden Farm worth joining?

The affiliate program on Golden Farm can be a decent source of passive income if you invite people interested in investing money in the site. However, it is important to note that earning from the affiliate program relies on your referrals spending money on the site.
See More:
Brave Reward – Make 100% Real Money By Viewing Ads
CoinBoom App Review – Earn By Playing Games 100% Easy & Legit
Slots Cash Hunt Review – Make 100% Easy & Real Money Playing Slot Games