Introduction
Smile Battery is An Android app that combines battery monitoring with coin rewards. It allows users to measure battery capacity, monitor usage, and earn virtual coins by watching sponsored videos. While the app focuses on the reward system, it also provides battery information and a repair feature. Users can accumulate coins, view their balance in local currency, and withdraw earnings after meeting specific requirements. However, privacy concerns and the app's emphasis on rewards should be considered. Smile Battery aims to provide an engaging experience for Android users seeking battery insights and potential rewards.
What is Smile Battery?
Smile Battery is an Android app that offers a range of features related to battery usage on your phone. It allows users to measure battery capacity and monitor battery usage through its interface.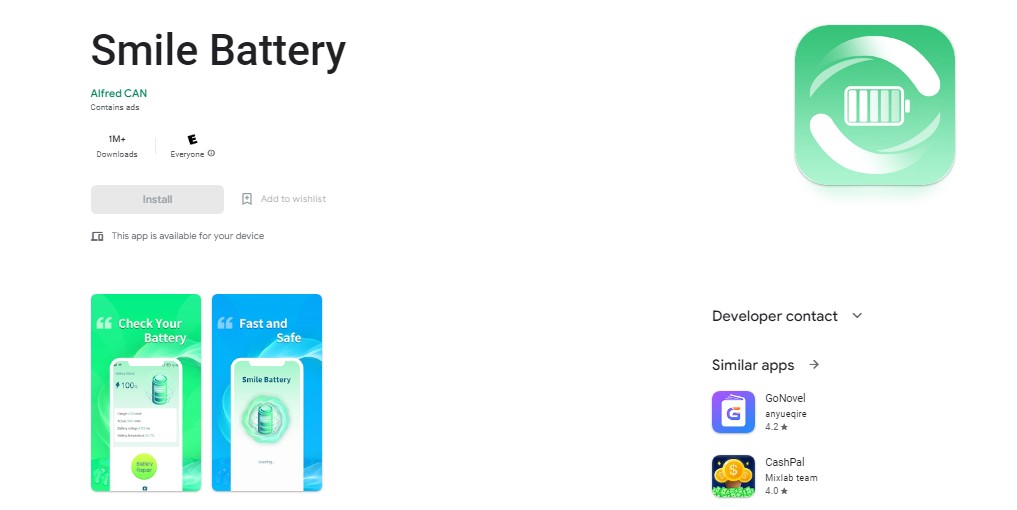 The app also includes a useful reminder feature, which sends notifications to prompt users to charge their devices when needed to maintain a healthy battery. While numerous similar apps are available, such as Lucky Battery and Charge Master, Smile Battery aims to stand out with its unique combination of battery measurement, usage display, and charging reminders.
How Does Smile Battery App Work?
We can easily download smile Battery from the Google Play Store and does not require any registration process.
However, it is worth noting that this application lacks data encryption, which may expose user information to privacy risks.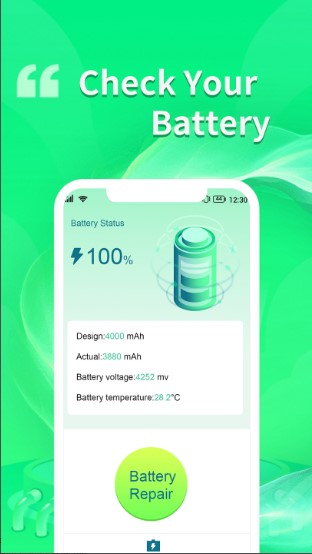 Once the app is installed, users are welcomed with a beginner's gift of 250k coins, claimed to have a value of £25. Moreover, the app offers an opportunity to earn additional 171.5k coins by signing in for seven consecutive days. These coins likely serve as an in-app currency or reward system within Smile Battery.
How to make money from Smile Battery App?
The app's dashboard presents various options and prominently displays a battery icon in the center.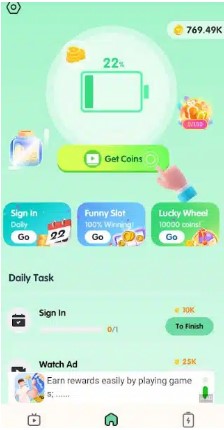 To accumulate coins, users must tap the "Get Coins" button below the battery icon, which triggers a commercial advertisement. By watching the ad, users earn a certain number of coins, but they must wait for one minute before being able to claim more coins.
Interestingly, this process can be repeated even without charging the phone. Consequently, it becomes clear that Smile Battery is not truly compensating users for charging their devices but rather for watching sponsored videos.
In this manner, the app developer generates actual profits while users accumulate coins with no intrinsic value.
In addition to the coin-earning feature, the app's dashboard provides mini-games such as the luck wheel, lucky scratch, and funny slot, which offer opportunities to earn more points.
Regarding the app's battery functionalities, Smile Battery allows users to check their Battery's mAh, voltage, and temperature. It also claims to have a battery repair feature that optimizes power consumption. However, it is unlikely that this feature significantly enhances the overall performance of the Battery.
Ultimately, the primary concern for most users revolves around monetary rewards rather than the app's battery-related functionalities.
How to withdraw your Funds from Smile Battery App?
To access the Currency Mall and view your accumulated coins and their equivalent value in your local currency, click on the coin balance at the top of the app's interface.
The withdrawal requirements for cashing out may vary depending on your country, but let's use the UK as an example.
Users must reach a minimum balance of £200 to be eligible for withdrawal.
However, there is a condition attached to the withdrawal process. Users can only cash their earnings if they meet the app's charging condition.
The app requires 20,000 seconds of charging for the first withdrawal, approximately 5 hours and 30 minutes.
Additionally, there are two higher payout options available with longer waiting times:
£500 payout: This option necessitates a total of 30,000 seconds of charging time.
£800 payout: To qualify for this option, users must accumulate 40,000 seconds of charging time.
These longer waiting times indicate that users must charge their devices for extended periods before being able to cash out larger amounts of money.
FAQs
How can I download Smile Battery?

You can download Smile Battery for free from the Google Play Store. Search for "Smile Battery" and click the install button to download and install the app on your Android device.

How do I earn coins in Smile Battery?

To earn coins, tap the "Get Coins" button on the app's dashboard and watch sponsored videos. Each video you watch will reward you with a certain number of coins.

Is my personal information secure in Smile Battery?

Smile Battery has limitations in terms of data encryption, which may pose privacy risks. It's important to know that personal information shared or stored within the app may be susceptible to vulnerabilities. Exercise caution when providing sensitive information and consider the app's privacy practices before use.

Can I use Smile Battery on devices other than Android?

Smile Battery is available only for Android devices and can be downloaded from the Google Play Store. It is not compatible with other operating systems or platforms.
See More:
Word Rambler App – Earn by Playing 100% Easy Word Puzzle Game
Maya Jackpot Pusher – Earn By Playing Coin Pusher Game (100% Easy Money)
Online Book Club – Writing Book Reviews & Earn 100% Easy Money
Mission Guru App – Earn By Watching Videos & Playing 100% Easy Games