Introduction
If you own an Android device, you're likely familiar with the need to use Google Play for app installations. While acquiring content on Google Play usually involves spending actual money, there are legitimate methods to obtain free Google Play gift cards. In this article, we aim to provide information on sources where you can obtain these gift cards and use them for various purposes, such as purchasing apps, games, movies, books, and even Bitcoin. This guide will explore several strategies to acquire these gift cards without any financial expenditure.
10 Best Sites To Get Free Google Play Gift Cards.
1. Branded Surveys
If you reside in the US, UK, or Canada and are interested in earning free Google Play gift cards, Branded Surveys is a highly recommended platform to consider. This website offers a wide range of surveys. If you remain engaged and active, you can qualify for substantial bonuses with each survey, facilitating your ability to meet the $10 payout threshold.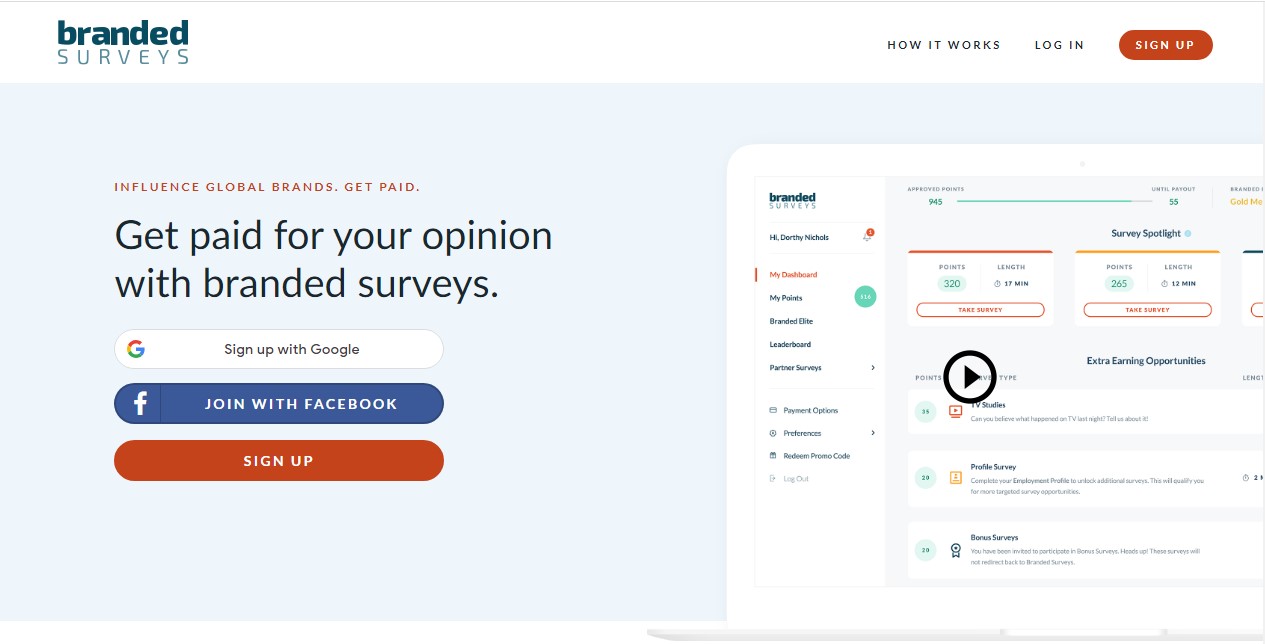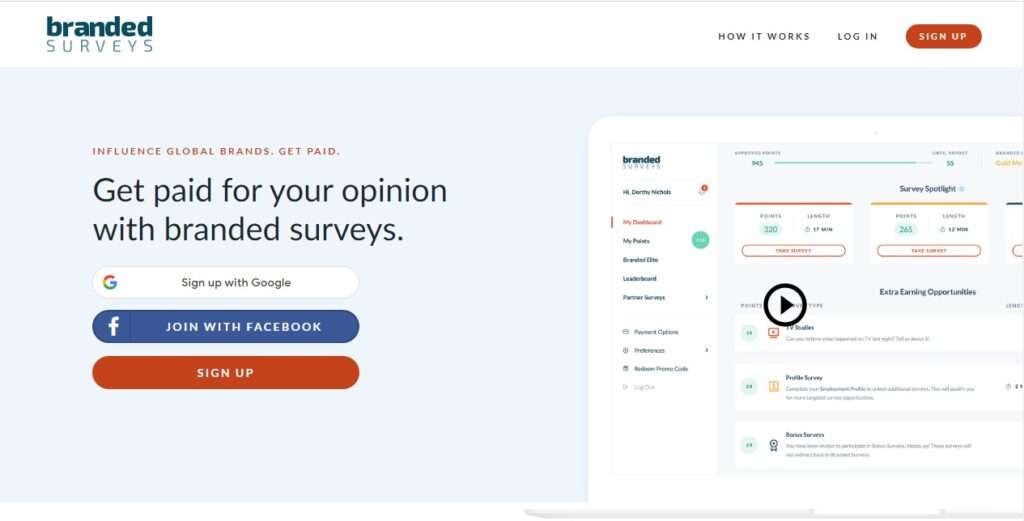 Furthermore, Branded Surveys provides various other reward options to choose from, including PayPal, bank transfers, and a diverse selection of gift cards, offering you flexibility in how you receive your rewards.
2. CashKarma
CashKarma is an excellent mobile app to download if you want free Google Play gift cards. This app provides various earning opportunities, including taking surveys and completing offers, among other options.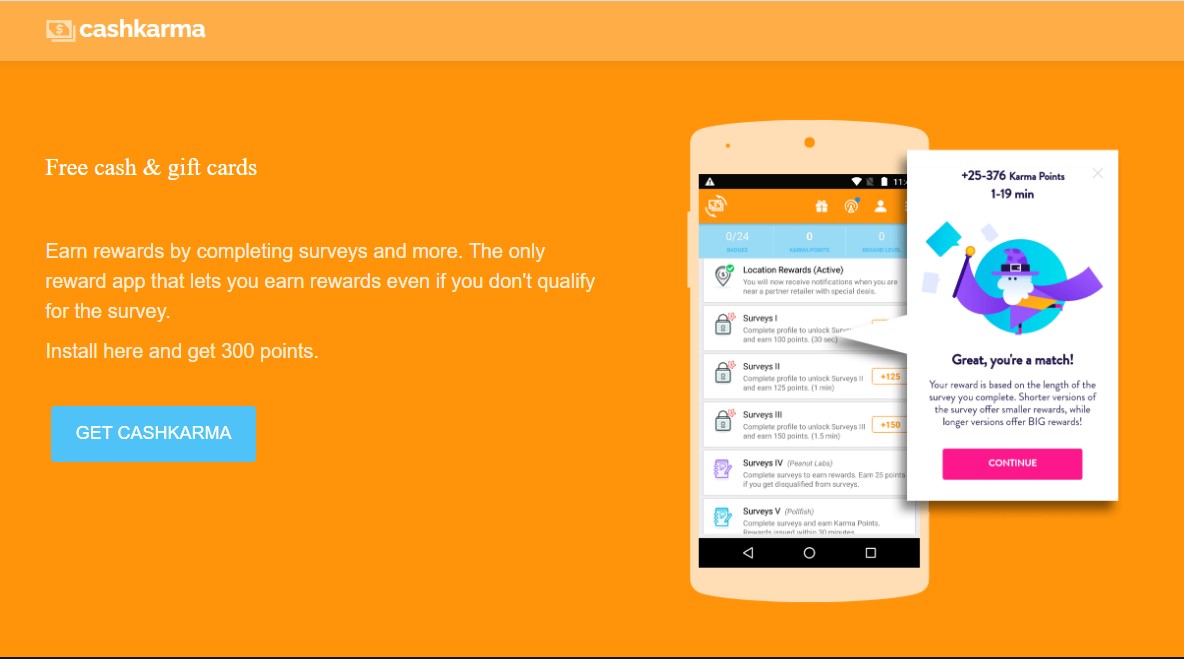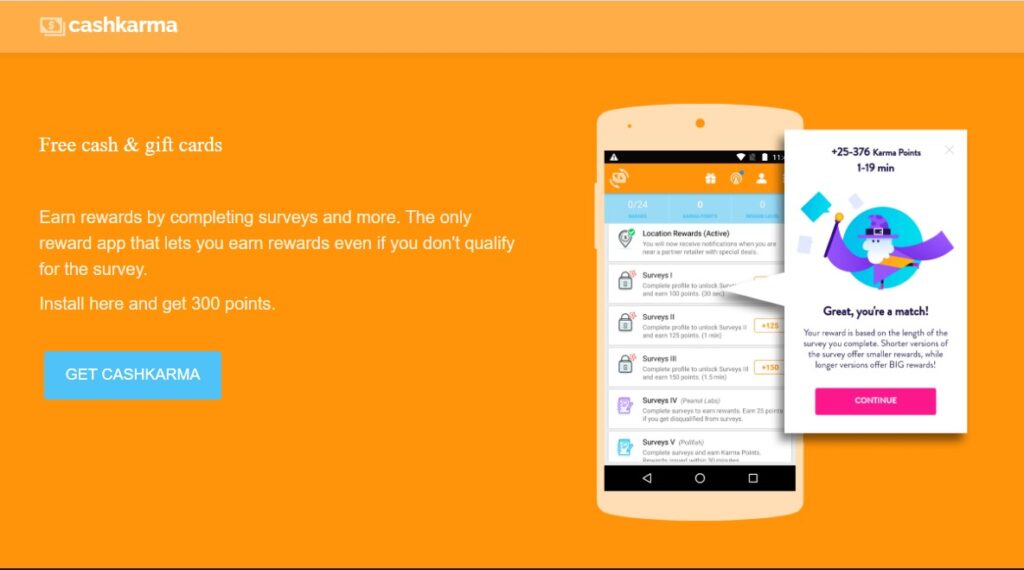 The specific rewards available may vary based on your country of residence, but CashKarma generally accepts members from various countries. The payout threshold begins at $10, making it relatively accessible for users to redeem their earnings.
If you decide to join CashKarma through a referral link or invitation, you can take advantage of a 500-point joining bonus, enhancing your starting point in earning rewards.
3. AppKarma
appKarma offers a unique and engaging approach to obtaining Google Play gift cards, particularly if you enjoy playing games on your mobile or tablet. With this app, you can download various mobile games and earn rewards. Additionally, appKarma provides a range of other micro-tasks you can complete to accumulate points.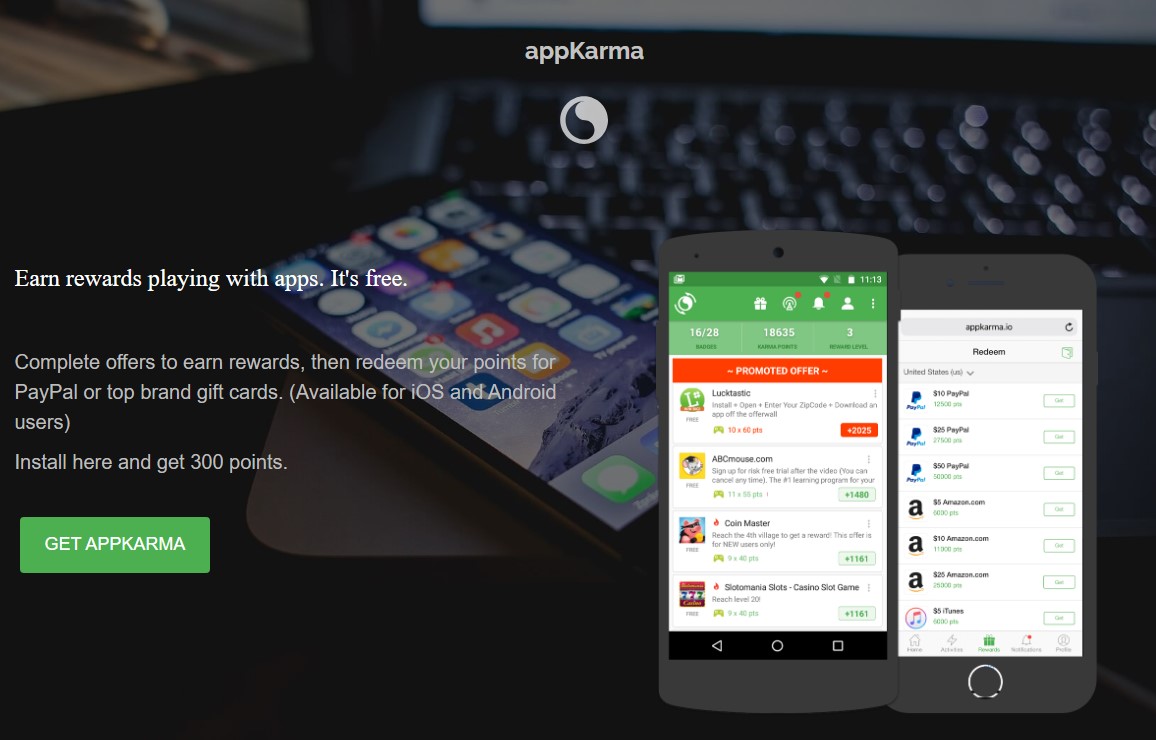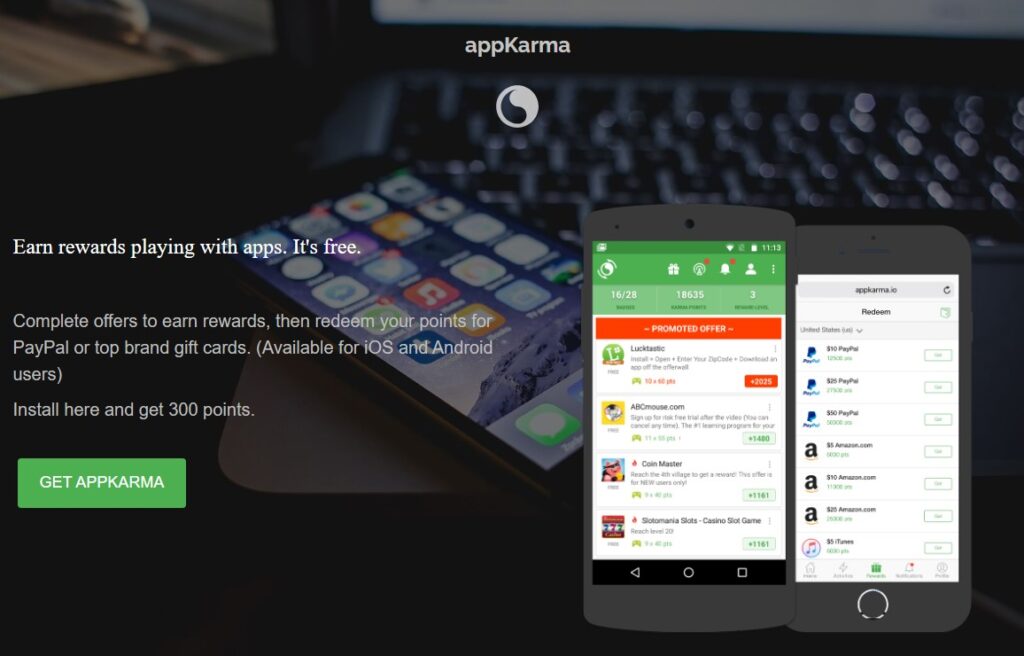 If you decide to sign up using the provided button or invitation link, you'll be eligible for an exclusive joining bonus of 500 points. This can add an enjoyable and interactive dimension to earning a free $10 Google Play gift card, which is the required threshold for claiming this reward. For some other rewards, the payout threshold may be even lower, making appKarma a potentially rewarding experience.
4. AppNana
AppNana, a mobile app, rewards users for completing tasks and surveys, including the option to redeem free Google Play gift cards.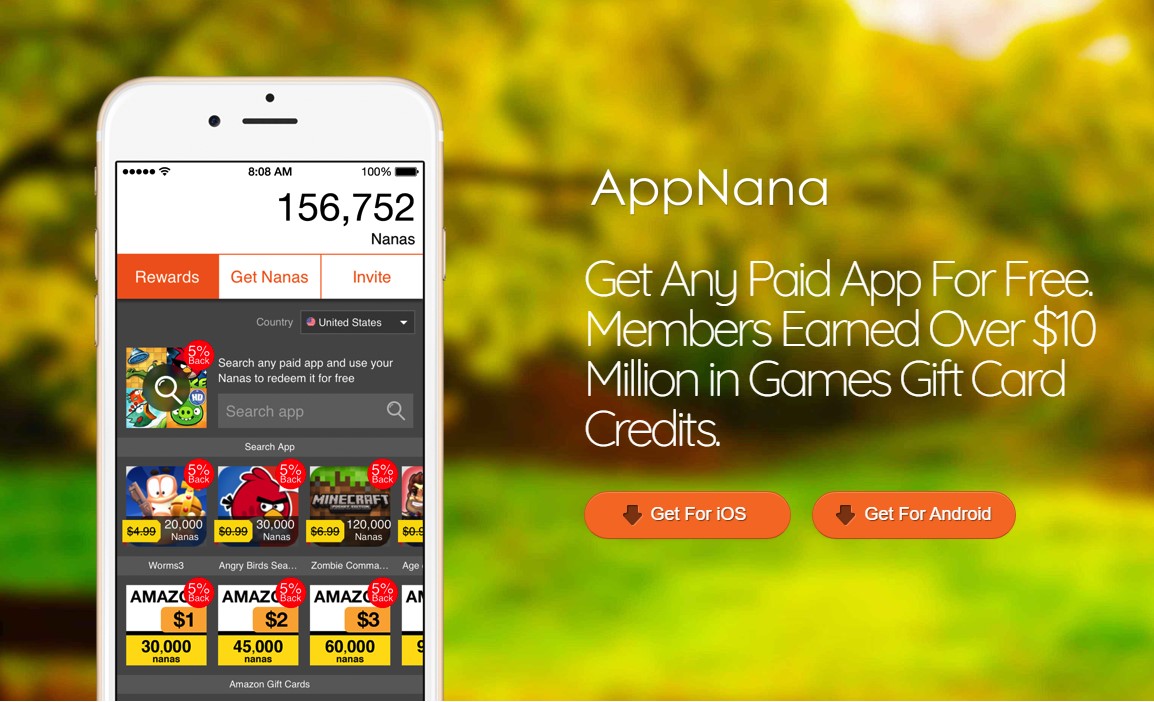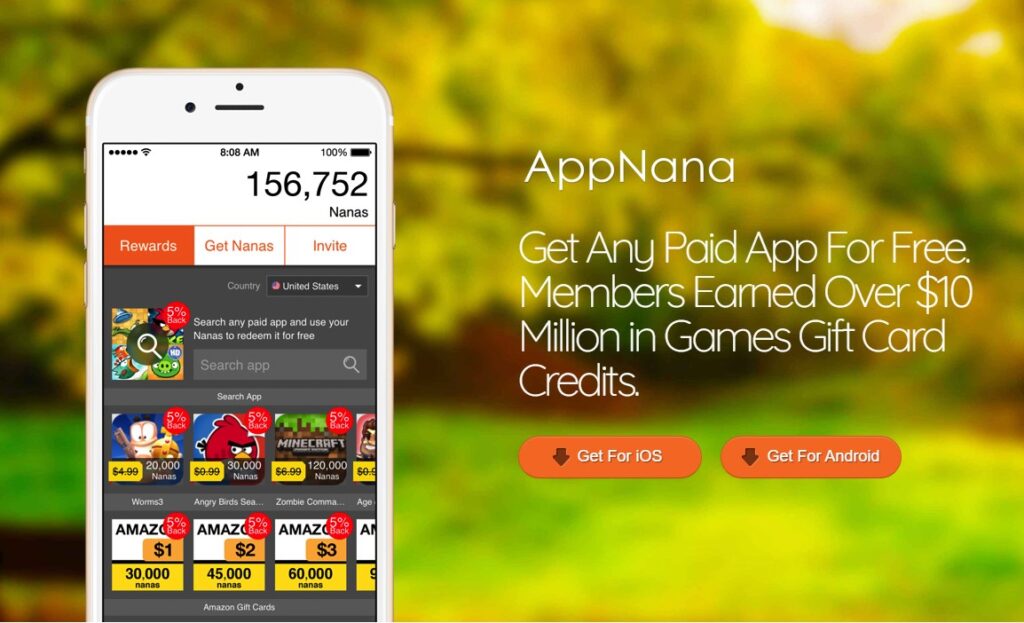 Download the app, create an account, earn points through tasks like app downloads, surveys, and videos, and then exchange these points for Google Play gift cards in the app's rewards section. Use the provided unique code to redeem your gift card on the Google Play Store.
5. FeaturePoints
To get free Google Play gift cards with FeaturePoints, start by downloading the app from the App Store or Google Play Store and creating an account. Once logged in, you can accumulate points by completing tasks like app downloads, surveys, and video watching. The more tasks you finish, the more points you'll earn.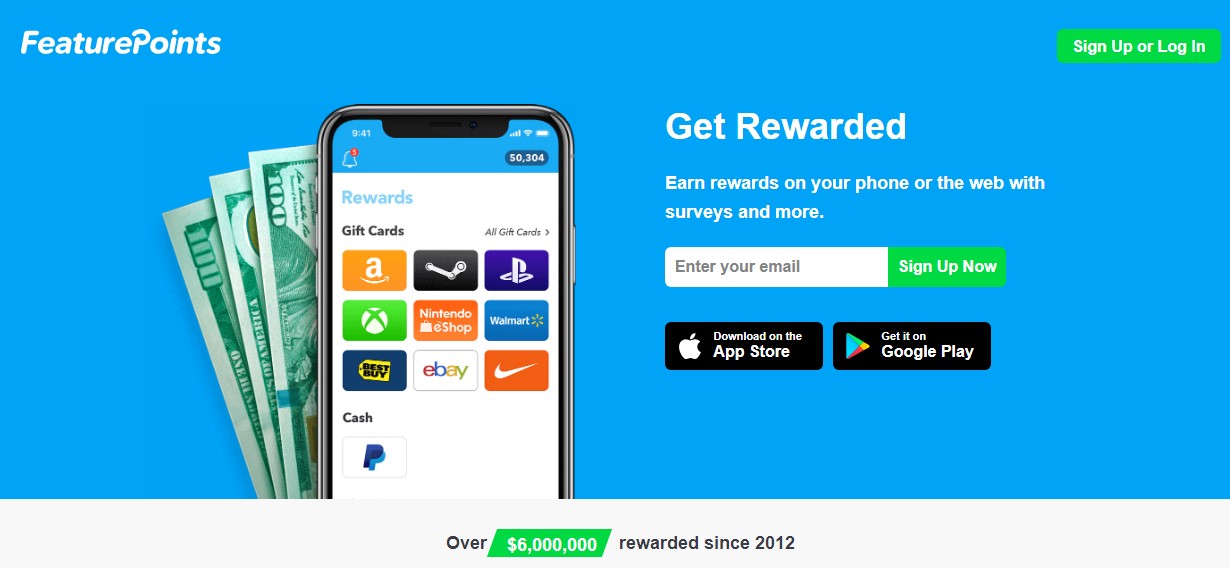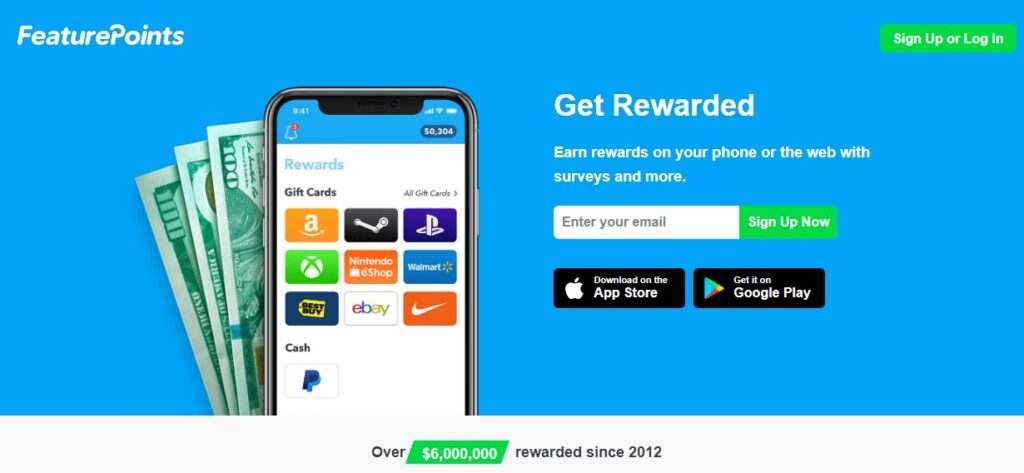 Once you've collected sufficient points, you can exchange them for a Google Play gift card. The gift card code will be sent to your email, and you can redeem it in the Google Play Store by entering the code during checkout.
FeaturePoints offers multiple ways to earn points, allowing you to pick tasks that interest you. The app also provides daily bonuses, so logging in regularly can maximize your earnings. With some effort, you can easily amass enough points to obtain a free Google Play gift card and enjoy all the paid apps and games you've had your eye on.
6. LifePoints Panel
LifePoints Panel is a worthwhile survey site to consider if you want gift cards or extra cash. However, it's important to note that Google Play gift cards may only be available in some countries through this platform. Suppose you have access to redeem these gift cards. In that case, LifePoints Panel is an excellent choice due to its user-friendly interface and the decent earning opportunities it offers, primarily through paid surveys.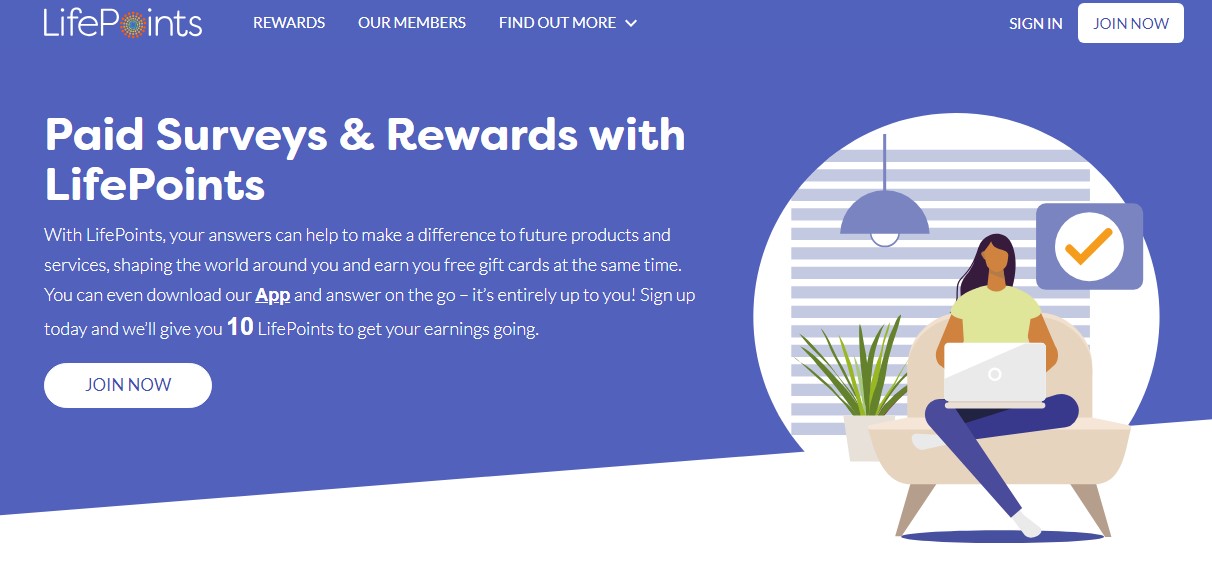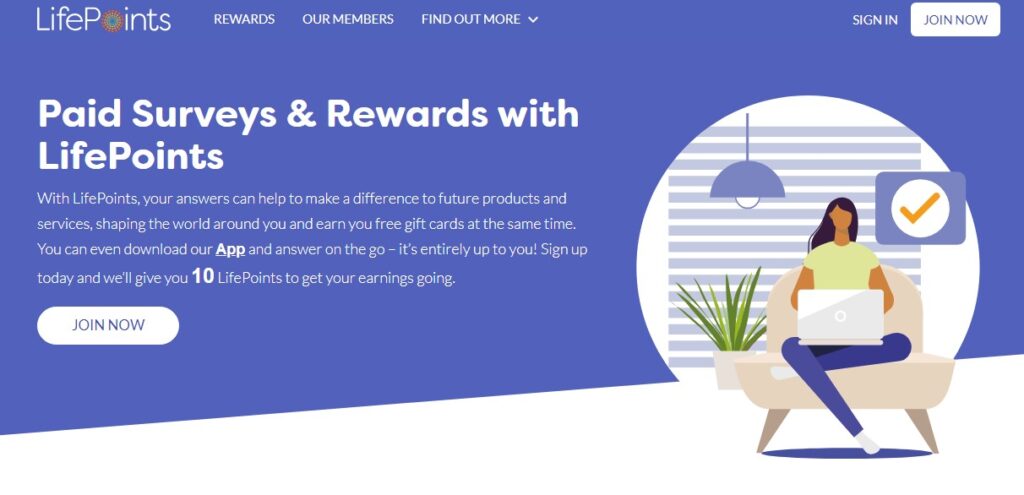 The process of earning Google Play gift cards on LifePoints Panel is relatively straightforward, as you only need to accumulate $10 in your account to be eligible for redemption. This accessibility makes it an appealing option for those looking to earn Google Play credits.
7. Point Club
PointClub, despite having a high payout threshold, is still a worthwhile platform to consider due to its ease of reaching that threshold. This survey site provides excellent earning opportunities and reasonable compensation. It's available worldwide, including the countries mentioned earlier.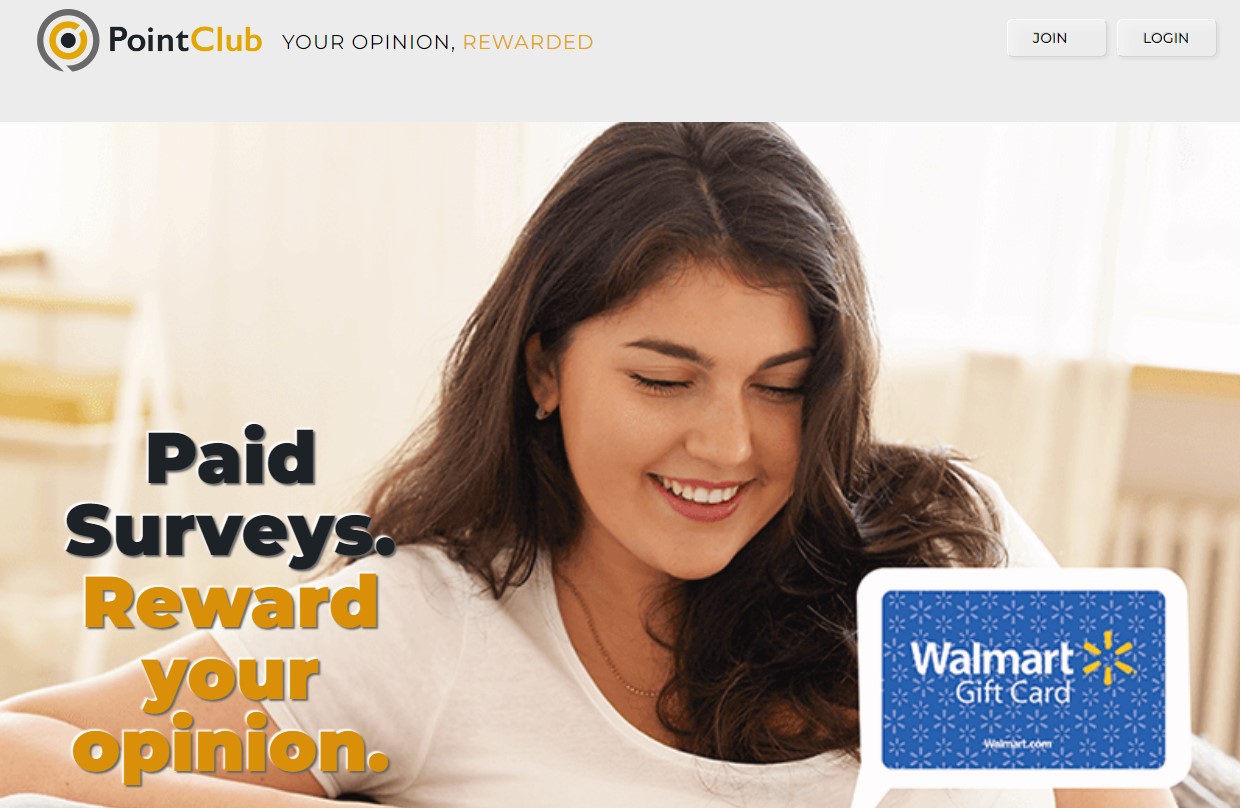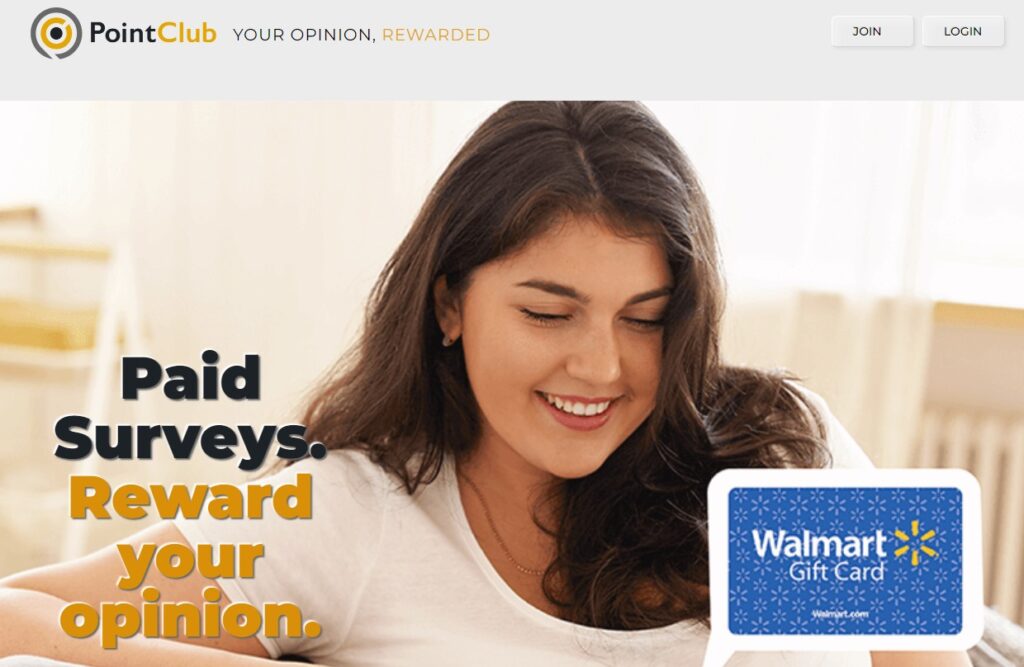 Furthermore, if your goal is to earn money, PointClub offers alternative withdrawal methods. Apart from its attractive earning potential, the platform is user-friendly, so it's included in this list.
Additionally, PointClub offers increased rewards for multiple sign-ups. If you choose to join the site through the provided button below, you'll receive a $5 bonus for getting started.
8. Google Rewards app
The Google Rewards App is another noteworthy option for obtaining free Google Play Store gift cards. This application is specifically designed to allow you to acquire Google Play gift cards, and it is primarily focused on providing this as a reward.
If you were expecting to receive other rewards, this app may not offer that variety. However, it is a decent choice if you want to purchase Google Play gift codes because earning these rewards is relatively simple.
All you need to do is answer brief survey questions that are provided. The compensation per survey and set of questions start at $1, which may be a small amount, but it's a reasonable sum considering the minimal effort required.
Remember that while it's a convenient way to earn Google Play gift cards, you shouldn't expect to amass significant rewards from this application.
9. Honeygain
The easiest way to get free Google Play gift cards is by using Honeygain. This app provides passive income by sharing your unused internet bandwidth, which is used for various purposes.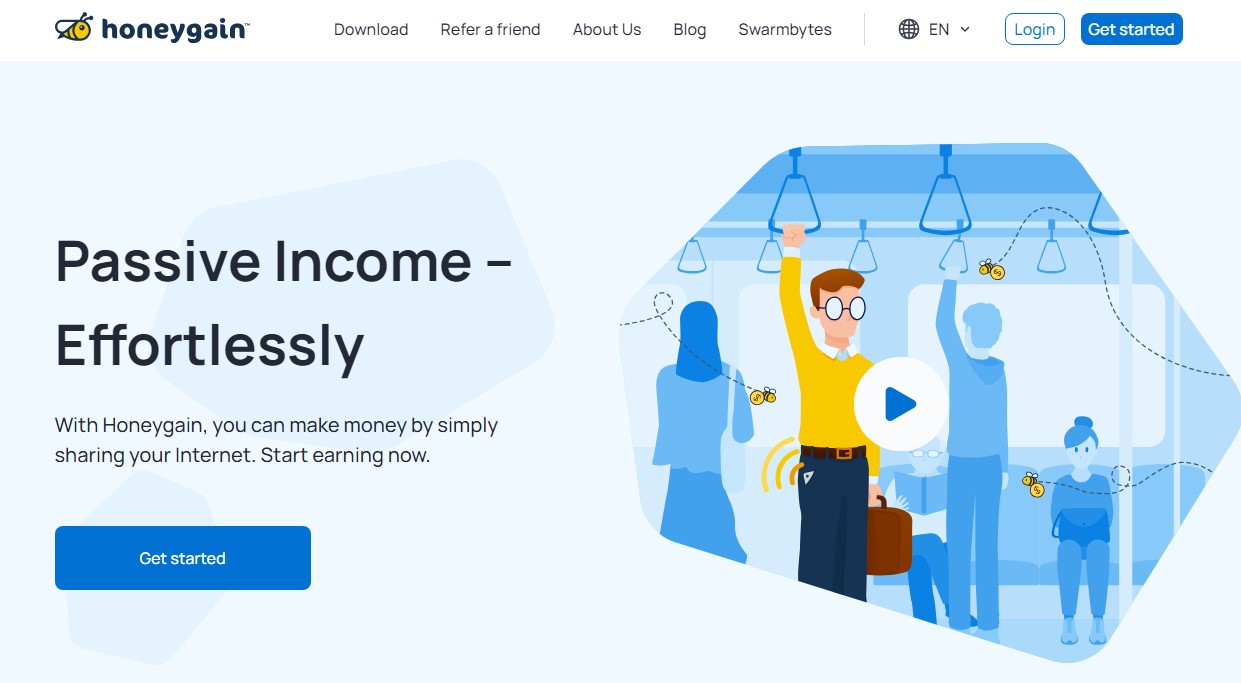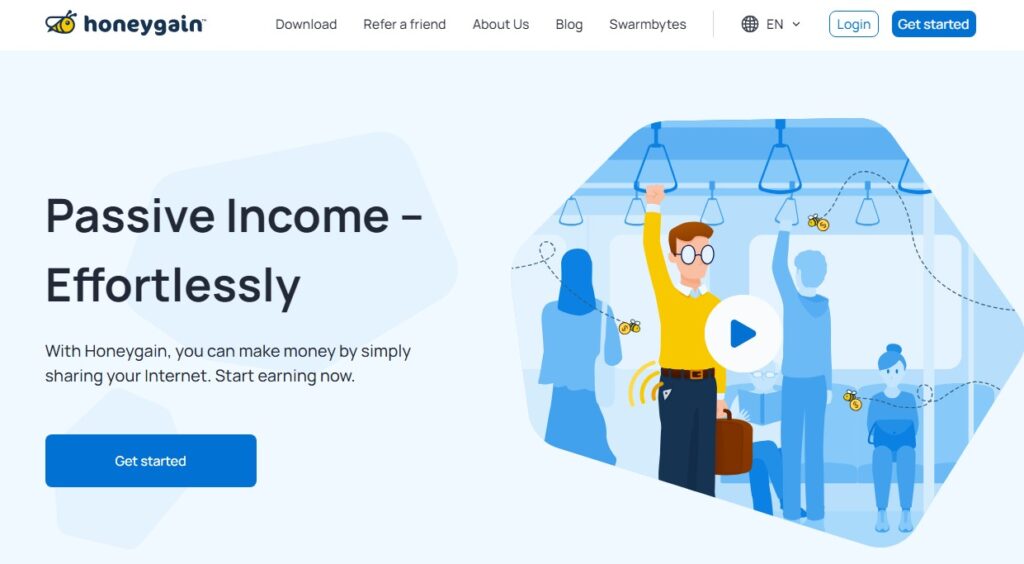 There are no payout limits in JumpTask mode, and you can request payouts to your crypto wallet or PayPal account. Accumulating credits is quick, making it a hassle-free way to earn free Google Play gift cards.
10. Freecash
Freecash.com, a relatively new GPT (Get-Paid-To) site, offers a user-friendly experience and a variety of earning opportunities. The minimum amount required to earn Google Play credits varies depending on your country, with thresholds starting as low as $5 on Freecash. It's a quick and accessible way to accumulate these credits.


In addition to Google Play credits, you can receive cash via PayPal or various cryptocurrencies. If you decide to join through the provided link below, you'll receive a 100-point joining bonus in your account as an extra incentive.
See More:
10 Best Sites To Take Surveys For Amazon Gift Cards in 2024
Top 7 Survey Sites that Pay Through PayPal
10 Best Sites To Get Paid Via Direct Bank Transfer
Top 10 Platforms For Earn Money By Watching Videos in November 2023