Introduction
If you're seeking free opportunities to earn money online, survey websites can be a viable choice. The rewards for participating in surveys can vary depending on your platform. Amazon gift cards are a popular reward or (take surveys for Amazon gift cards) offered by many of these sites. Amazon is a well-known global online shopping platform, and you can find virtually anything you need on their site, making Amazon gift cards highly valuable. It's like earning cash because of the wide range of products available on Amazon. However, not all survey sites offer this option. To help you identify legitimate and worthwhile sites for earning Amazon gift cards in 2023, I've compiled a list of the best options.
10 best sites to take surveys for Amazon gift cards in 2023.
1. Swagbucks you can take surveys for Amazon gift cards
Swagbucks is a renowned player in the world of survey-for-gift cards, and it's well-deserved. It provides opportunities to earn gift cards for activities you're likely already doing online, such as playing games and even regular web browsing through their search engine. You can accumulate points that can be exchanged for cash or gift cards by shopping with popular retailers like Amazon and Walmart.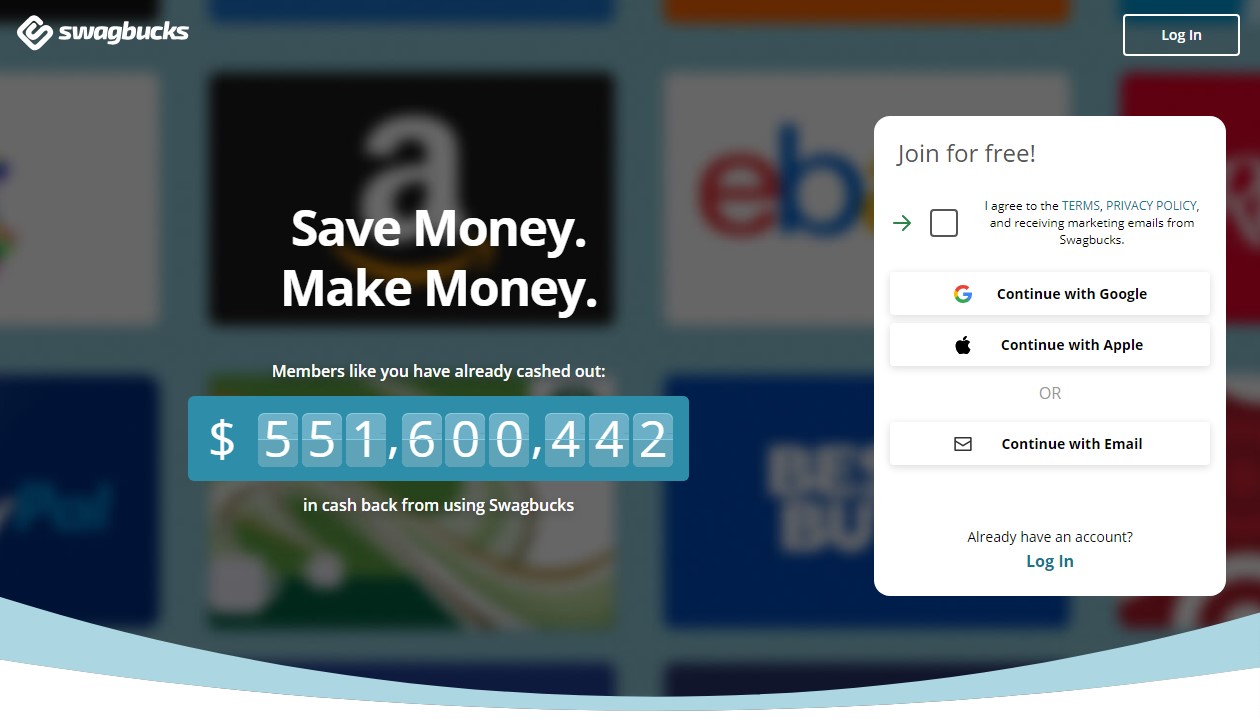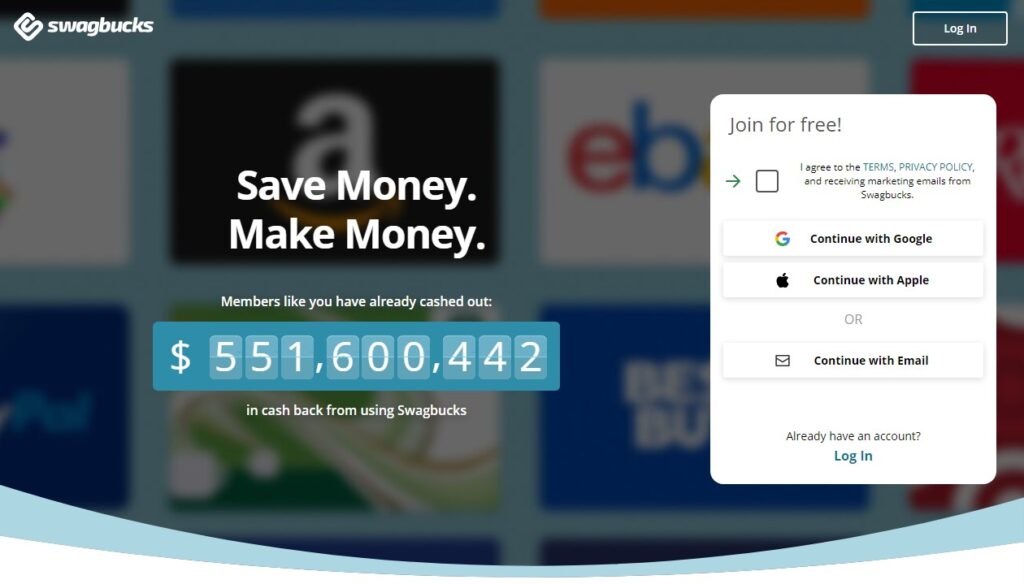 One of Swagbucks' standout features is its extensive selection of available surveys. It aggregates questionnaires from various sources, making it easy to find surveys that align with your preferences. You can cash out with as little as $1 worth of points, and other rewards include PayPal cash, gift cards for various online retailers, or entry into prize drawings. At the same time, Visa gift cards were offered in the past. Currently, prepaid credit cards (Mastercard and American Express) are available.
Among the rewards offered, Amazon is the most popular choice. Swagbucks provides a plethora of Amazon gift card survey opportunities, making it a top choice for those looking to earn these valuable rewards.
See More: Is Swagbucks legit? | 8 Best Way to Make Money with Swagbucks
2. Branded Surveys you can take surveys for Amazon gift cards
Branded Surveys is an excellent platform, especially if you live in the US, UK, or Canada, where it's accessible. This site offers a substantial number of paid surveys, and you can also earn by participating in paid offers. Being an active survey taker can lead to an elevated membership level, giving you up to a 19% bonus on all surveys, making it even more rewarding.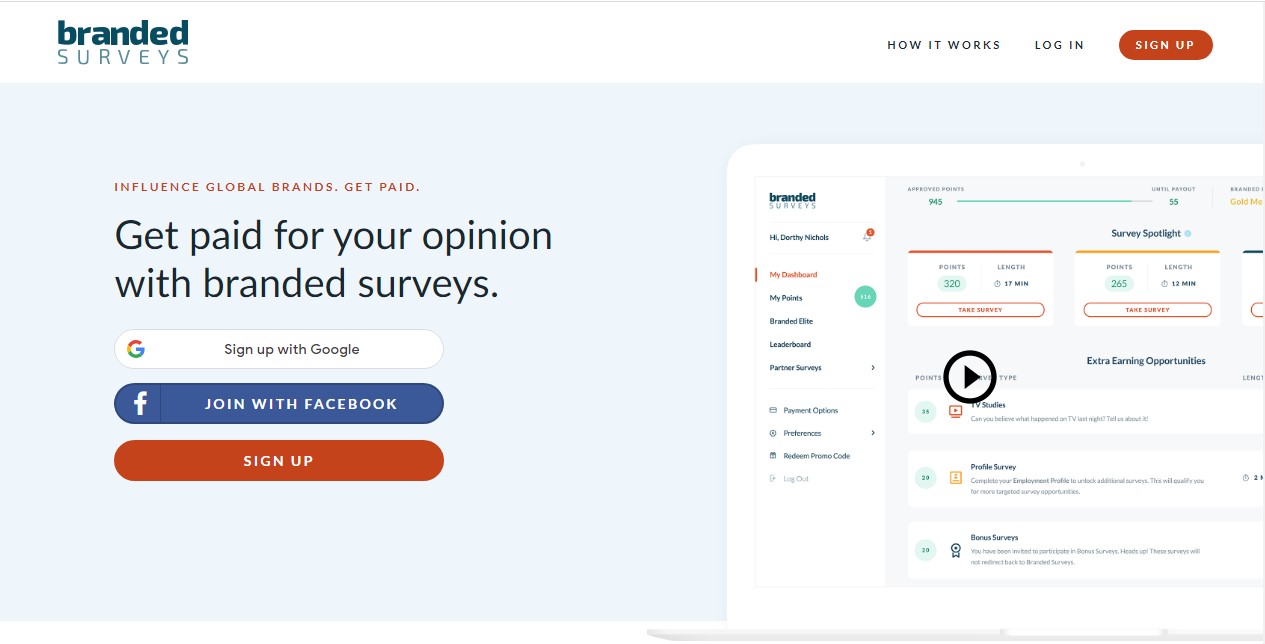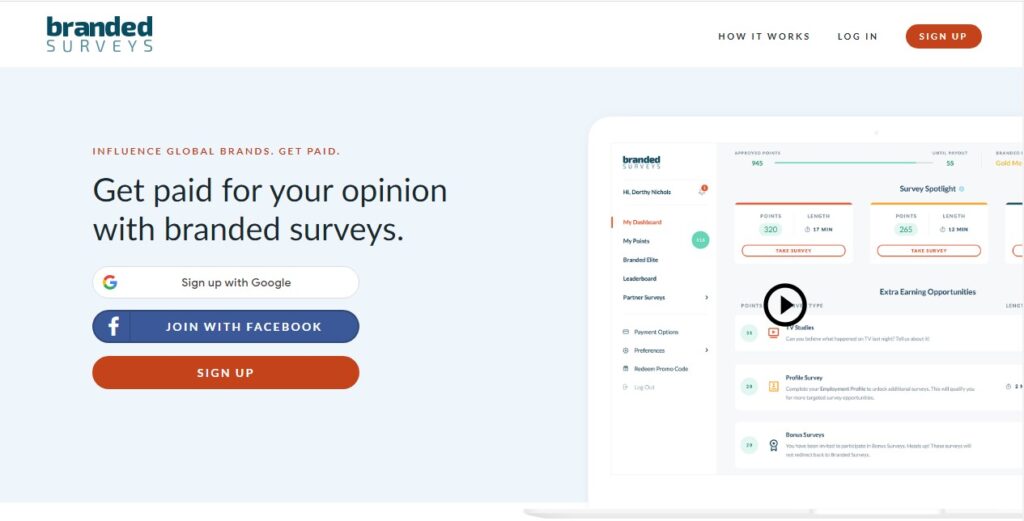 In redeeming your earnings, Branded Surveys provides various options. Depending on your country of residence, you can opt for gift cards from Amazon.com, Amazon.ca, or Amazon.co.uk. You can choose payment through PayPal or from various other gift card options.
See More: Branded Surveys Review – 5 Easy Ways to Earn Money
3. PrizeRebel you can take surveys for Amazon gift cards
PrizeRebel is a similar platform that rewards its users for various activities, including watching videos, participating in online surveys, and completing simple tasks to earn daily points. Since its establishment in 2007, PrizeRebel claims to have paid out over $20 million to its users.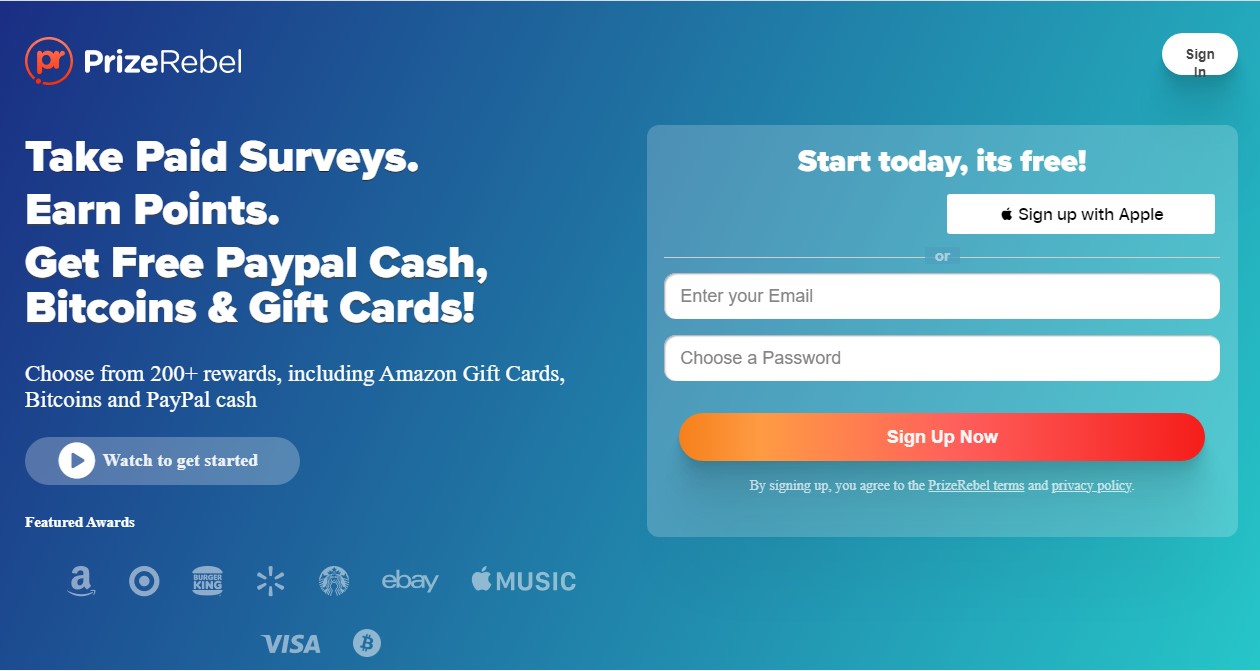 One of the notable aspects of PrizeRebel is its extensive range of reward options, with over 500 choices available. While Amazon gift cards are among the options, you can also redeem your rewards for gift cards from other popular online retailers such as Walmart, CVS, Starbucks, and Xbox Live, and even opt for PayPal as a reward, giving users a variety of ways to benefit from their accumulated points.
See More: PrizeRebel Review – 9 Easy Ways To Earn Surveys, Offers, More
4. MyPoints you can take surveys for Amazon gift cards
MyPoints is indeed one of the best survey websites for earning $10 Amazon gift cards, and it stands out for its enticing offer for new customers. When you sign up and complete a qualifying shopping offer with a minimum spend of $20, MyPoints rewards you with a free $10 Amazon gift card. This is a great way to kickstart your earnings on the platform.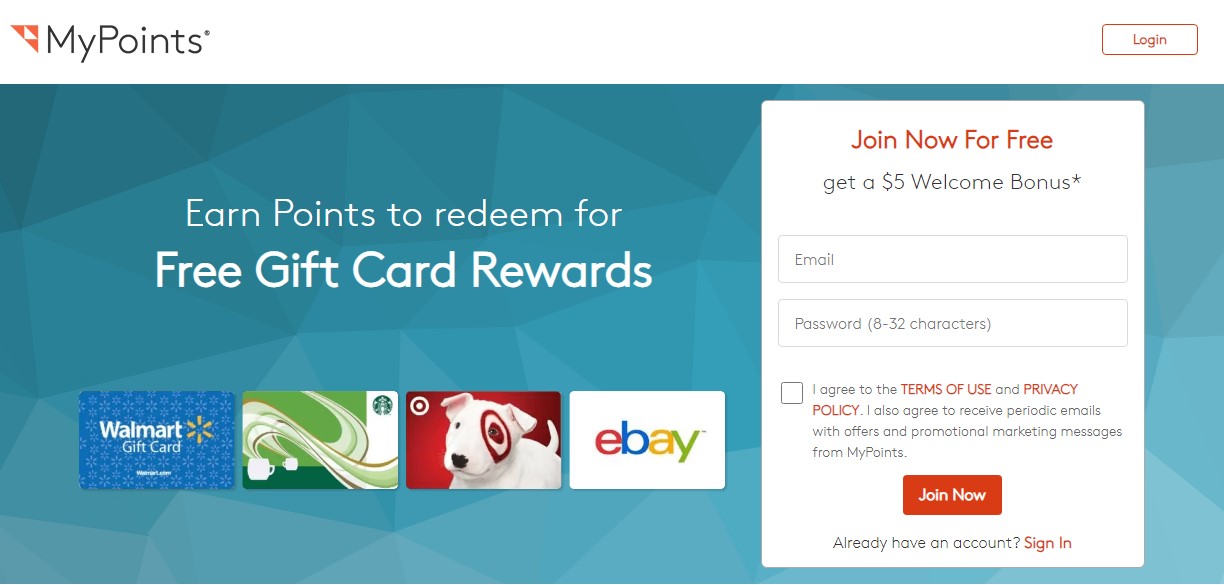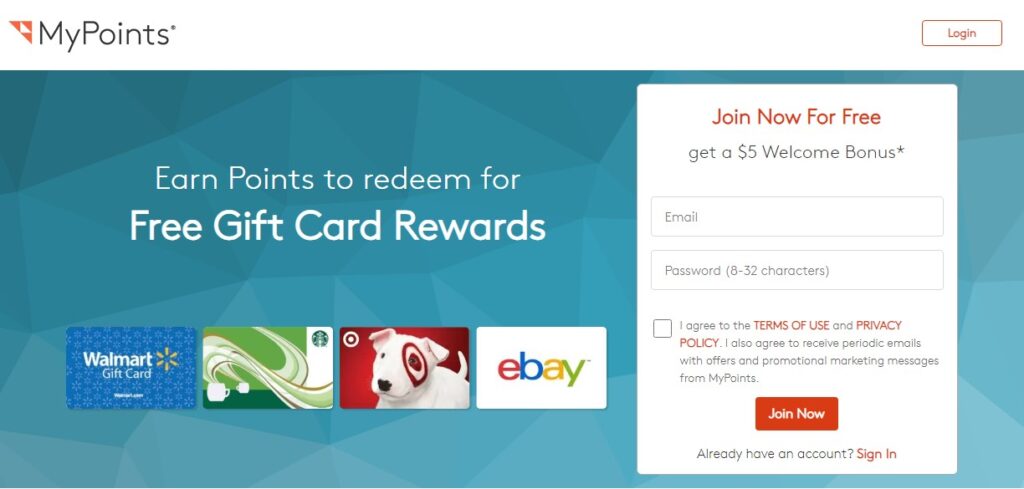 In addition to this generous sign-up offer, MyPoints offers regular surveys, allowing you to accumulate points quickly. Alongside Amazon gift cards, you can redeem your points for various rewards, including free PayPal cash and other gift cards. This diversity of rewards makes MyPoints a versatile and rewarding platform for users seeking to earn gift cards and other benefits.
See More: Make Money With MyPoints Rewards Program | Mypoints Surveys
5. Survey Junkie you can take surveys for Amazon gift cards
Survey Junkie is indeed another prominent survey platform and an excellent choice for those looking to earn free Amazon gift cards or you can take surveys for Amazon gift cards. The primary way to earn on Survey Junkie is by participating in surveys, which typically pay between $0.25 to $2 per survey. A notable advantage of this platform is the low cash-out requirement, allowing you to redeem your earnings once you reach just $5.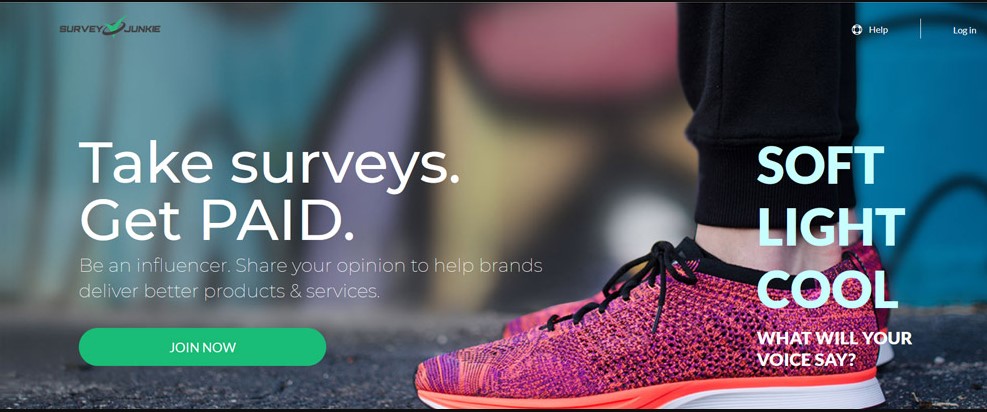 While Survey Junkie may not offer a free $10 Amazon gift card like MyPoints, it is still regarded as one of the top "beer money" websites. In addition to Amazon gift cards, users can receive their rewards in the form of PayPal funds and a range of other gift cards, providing flexibility in how they choose to benefit from their earnings.
6. Mistplay you can take surveys for Amazon gift cards
Mistplay you can take surveys for Amazon gift cards is a loyalty program that caters to online gamers and claims to be the number-one choice in its category. According to their website, they have rewarded their loyalty members with over $22 million.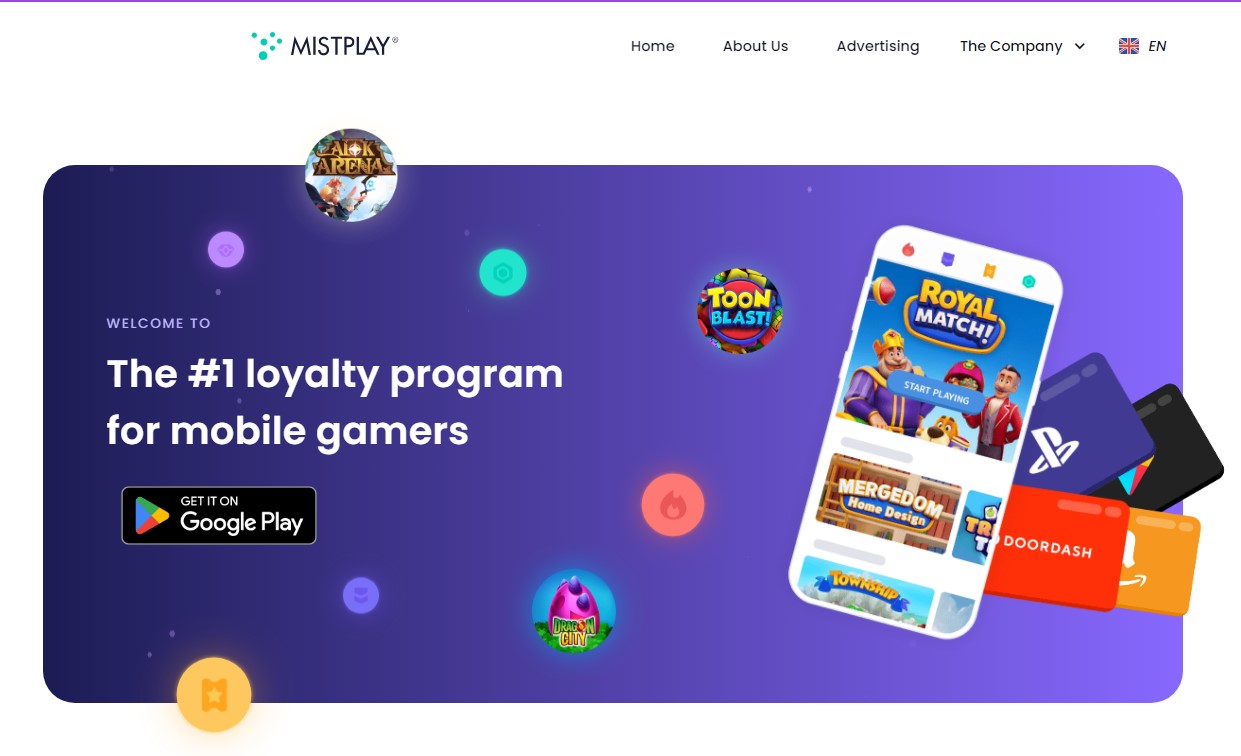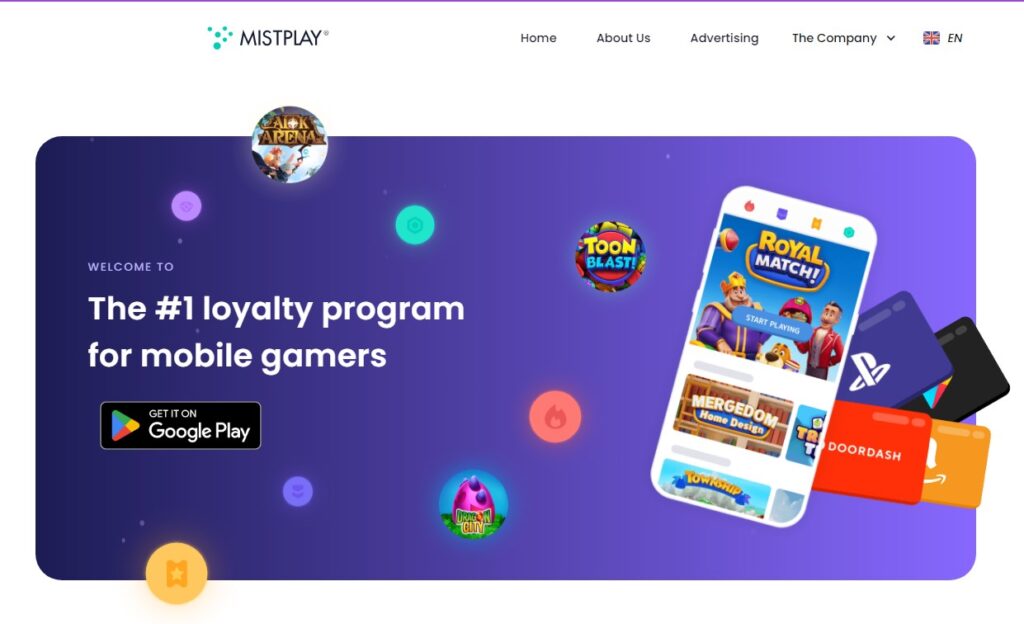 Mistplay provides a personalized game library for each user, known as the Mixlist, and rewards players for engaging in online games. The more games you play, the more rewards you can earn. Mistplay offers gift cards or vouchers for platforms like iTunes and Amazon, as well as other gaming-related outlets.
In addition to earning rewards, users can collect achievement badges, share their gaming accomplishments with friends online, and connect with new friends through the app. Additionally, there are opportunities to participate in prize drawings for monthly "grand prizes," adding an element of excitement and additional potential rewards for Mistplay users.
See More: Mistplay App Review – Make Money By Playing Games on Your Phone 100% Loyal
7. Toluna you can take surveys for Amazon gift cards
Toluna Influencers is a survey platform that offers country-specific panels, making it accessible to a wide range of users. It provides many surveys in most countries, and the qualification process is generally straightforward. The platform is designed to be user-friendly, and the surveys are available in your native language, enhancing the overall experience.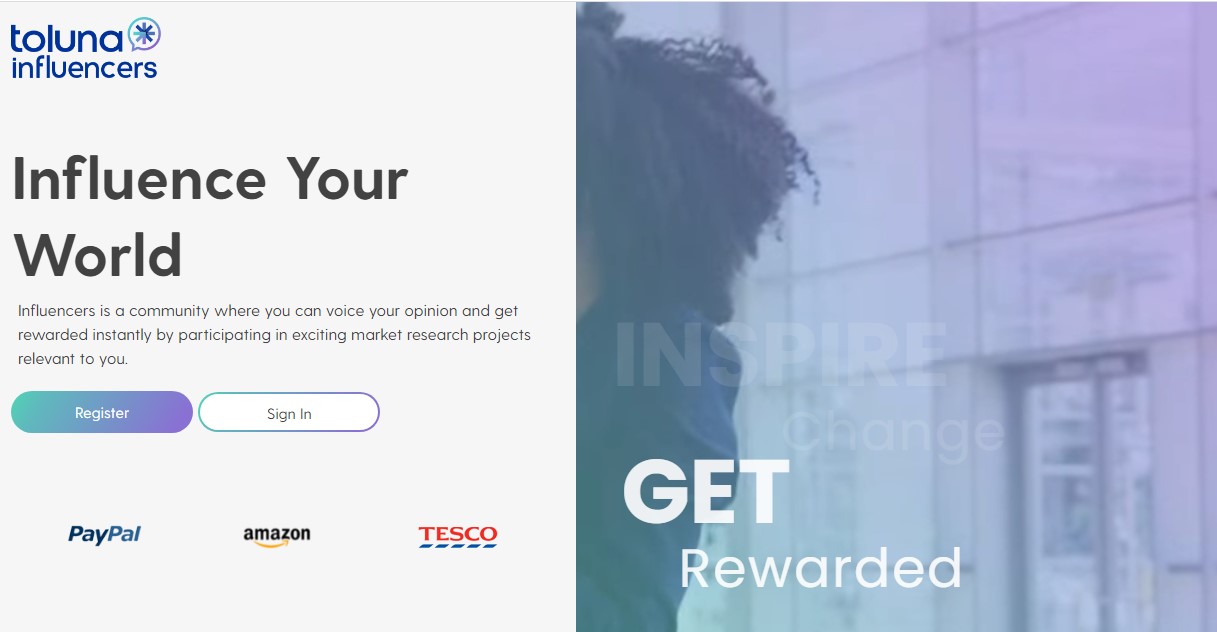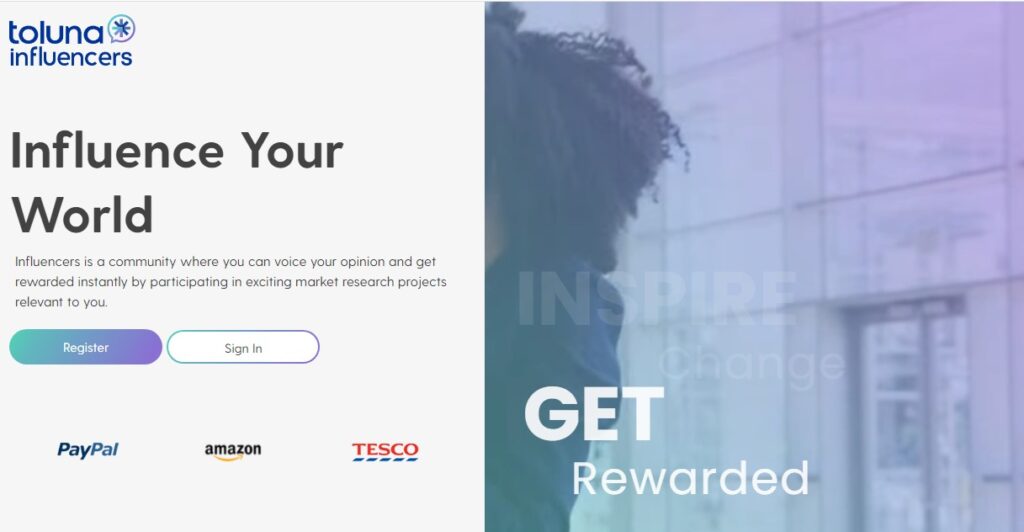 Regarding compensation options, Toluna offers to you can take surveys for Amazon gift cards with a variety of rewards. It's important to note that Amazon gift cards may only be available in some countries, so it's recommended to check the platform for your specific country using the provided link. In regions where Amazon e-certificates are available, they will be tailored to your country, which is a convenient feature, ensuring that the rewards are relevant and valuable to users in different locations.
See More: Toluna Influencers Review – 8 Easy Ways To Earn Money
8. Triaba you can take surveys for Amazon gift cards
Triaba's survey panel has a broad reach, extending to over 90 countries, with dedicated local language panels in each nation. This widespread availability makes it accessible to a global audience. While it is a straightforward survey website without distractions, it's essential to know that the number of surveys on the platform may be limited.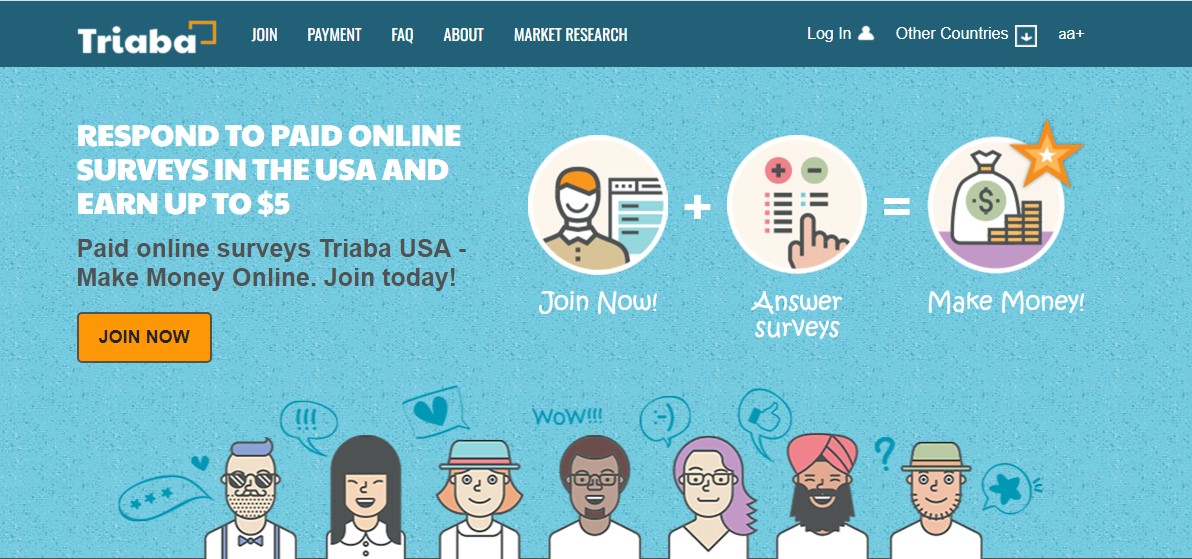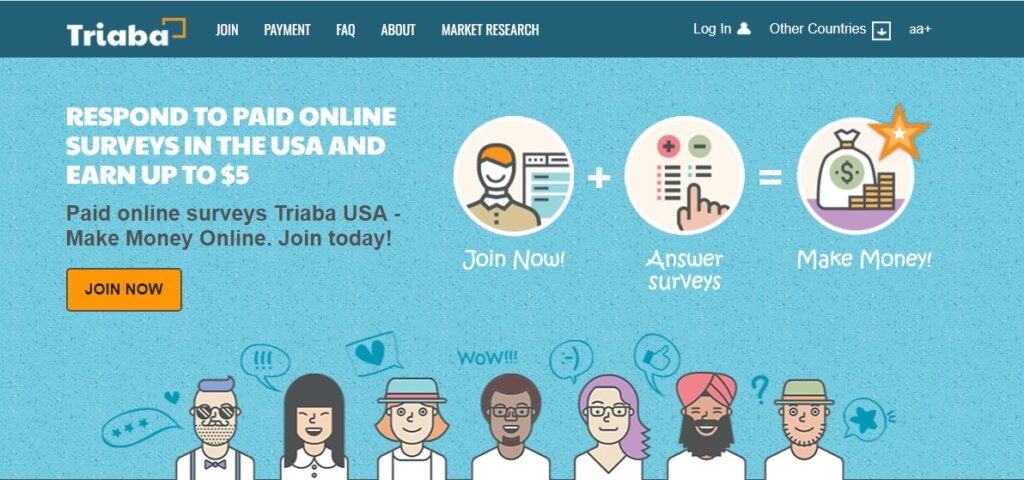 Besides PayPal payments, in some countries, you can choose Amazon gift cards or other gift cards as rewards. To maximize your earnings, you might join other survey websites besides Triaba, especially in a region where survey opportunities are limited on this platform.
9. Mobee you can take surveys for Amazon gift cards
Mobee is a mystery shopping app that allows users to you can take surveys for Amazon gift cards and take on undercover missions at local stores. The process is straightforward and involves the following steps: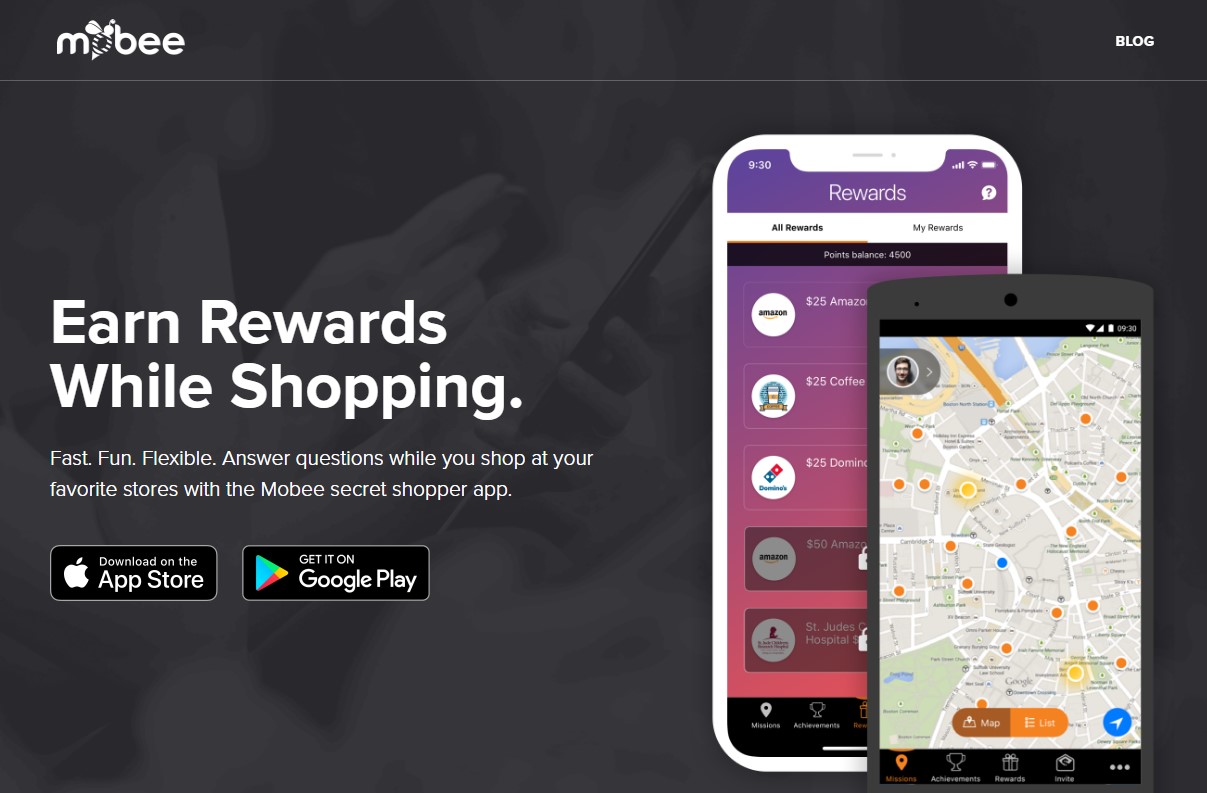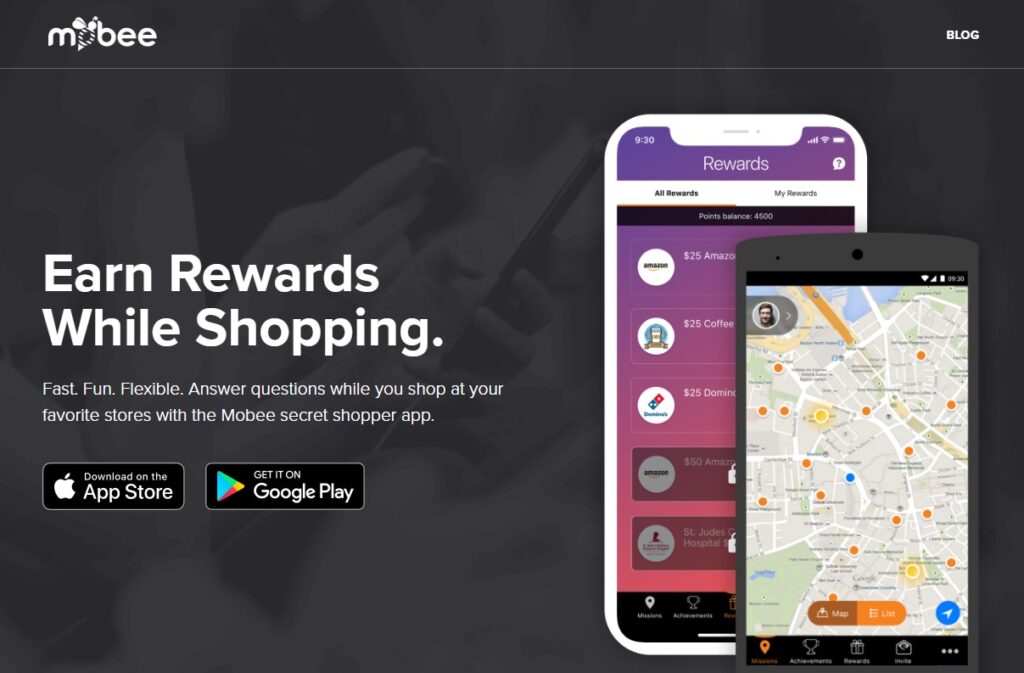 Download the mobile app.
Find missions near you by using the app to locate the nearest stores where missions are available.
Complete the assigned mission, which can range from answering survey questions to taking photos inside the store. Once you've completed the mission, it is reviewed, and you earn points for your efforts.
Redeem your rewards. You should receive rewards for completed missions within 48 hours.
Mobee also provides bonus rewards based on the distance you need to travel between missions. These bonus rewards can vary from 25 points for travelling up to 25 miles to 250 points for travelling over 100 miles between tasks.
To receive an Amazon gift card, you'll need to accumulate at least 2500 points. If you prefer PayPal as your reward, you'll need a minimum of 5000 points. This system offers users a flexible way to earn rewards by engaging in local mystery shopping missions.
10. Freecash you can take surveys for Amazon gift cards
Freecash, previously known as Freeskins you can take surveys for Amazon gift cards, is a relatively new Get-Paid-To (GPT) website that primarily focuses on paid surveys as a means of earning rewards. However, you can also find other profitable opportunities to supplement your income.


One of the standout features of Freecash is its accessibility for obtaining free Amazon gift cards, as the minimum requirement is just $5. What sets it apart is its wide range of Amazon gift card options, available not only for Amazon.com but also for various other countries, including Amazon NL, IN, SG, SE, IT, ES, FR, DE, AU, CA, and the UK. This flexibility makes it more versatile compared to many other platforms that offer rewards solely through Amazon cards.
In addition to Amazon gift cards, Freecash provides users with other appealing payment options, such as PayPal, Bitcoin, various cryptocurrencies, gift cards, and even CS: GO skins for gamers. To sweeten the deal, if you join using the provided link, you'll receive an extra 100 points in your account immediately, offering a convenient head start to your earnings.