Introduction
Have you heard of the Current Rewards app Music (Current Rewards) that pays you to listen to songs and are curious about how it works? Well, today we're going to talk about App. How does it work? Is it legit, or how much money can you make on this App by listening to music? So let's get started.
What is the Current Rewards App?
Current Rewards is an application that pays its uses for listening to music online or offline. The application is available worldwide, and anyone can earn from it. The App is available for both IOS and Android devices. You can download the Current app Rewards for IOS and the App as Current Cash Rewards for Android.
Join the Current Reward App
You can download the Current Rewards App for free on Android or Apple devices. After registering, you can start listening to the type of music you enjoy.
You will also get paid for whatever you listen to, and no restrictions apply to your selected genre.
How to make money from Current Rewards App Music?
Besides the music function, Current also offers other ways to add points, such as taking surveys, downloading other apps, and more Truth be told, listening to music isn't the primary way of earning points with Current. But today, we will talk about How to make money by listening to music.
How to unlock Current Rewards earning feature?
The first thing to know about Current Music is you'll need to invite three friends to the AppApp before you can start earning. While you can start listening to music after downloading Current and signing up with your phone number or email address, you'll need to unlock the earning feature. To do this, you'll need to invite three friends to sign-up for the App.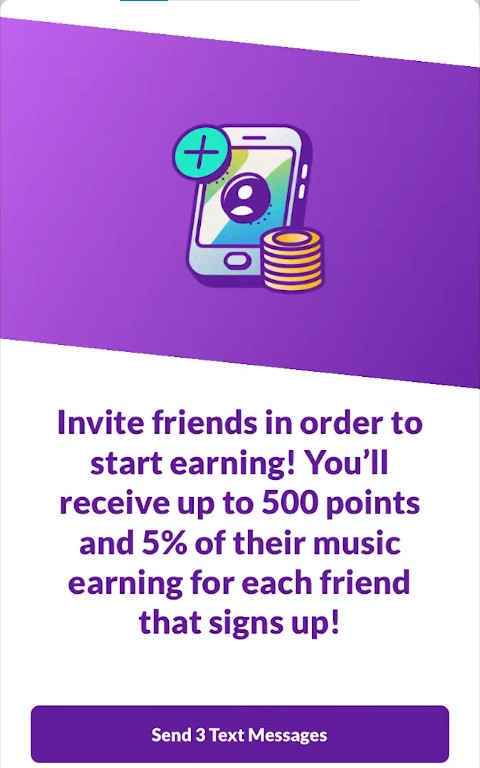 This also requires you to give Current access to your contacts so that it can text the people you select to invite. You don't get to see or customize the message before it's sent.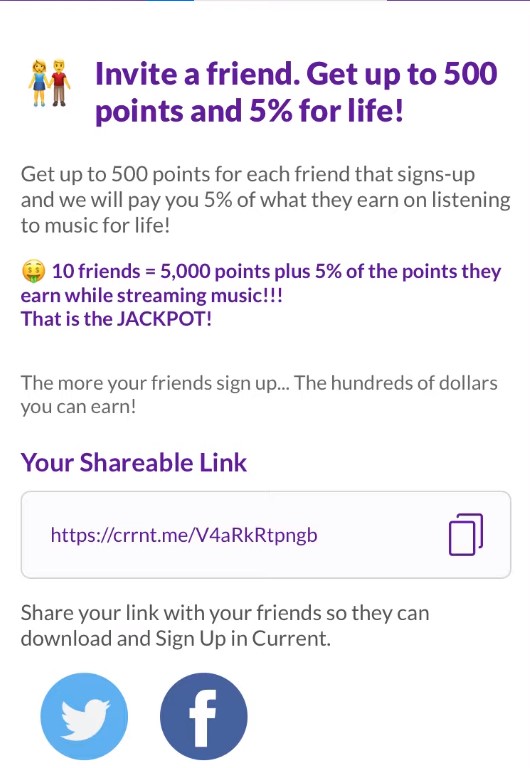 Luckily, your friends won't need to sign up to unlock your earnings, but you'll earn bonus points if they do.
Make money by listening to music on Current Rewards.
When listening to music on Current, you'll earn points for each song, but you will need to keep your phone active to continue earning. As you listen to stations, you can see the points you're receiving by visiting the Earnings History tab.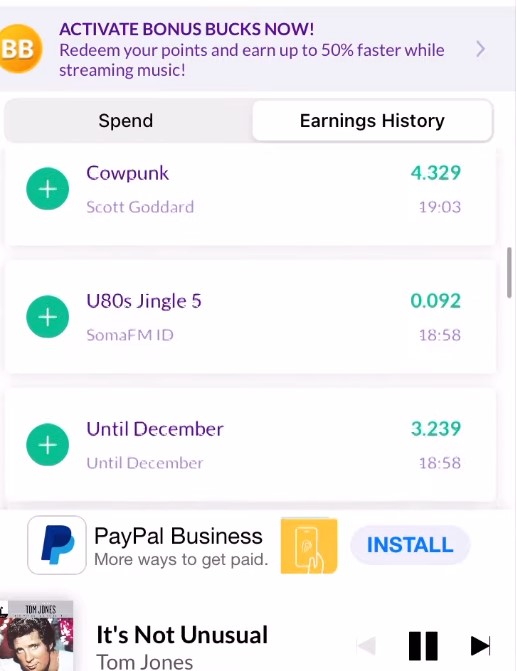 While the points you earn per song seem vaguely based on length, other unclear factors also play a role. You'll need to prove that you're actively listening to keep earning.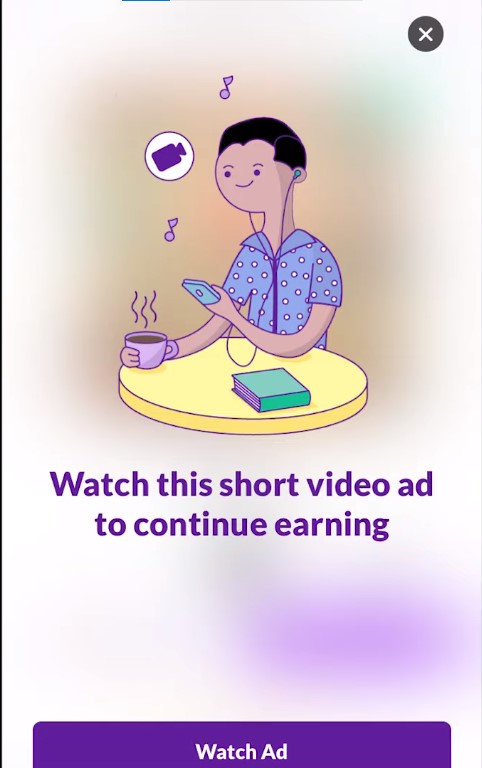 Thus, if your phone hasn't been unlocked for a specific time, you may get a push notification to check in and may need to watch a short video ad before earning is reinstated.
Make Money By Playing Your Favorite Music on Current Rewards.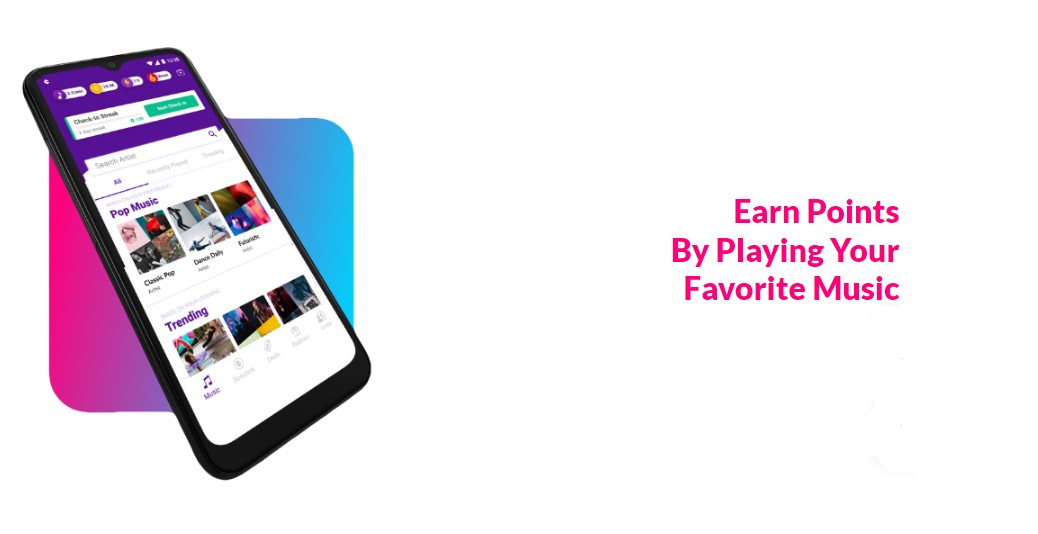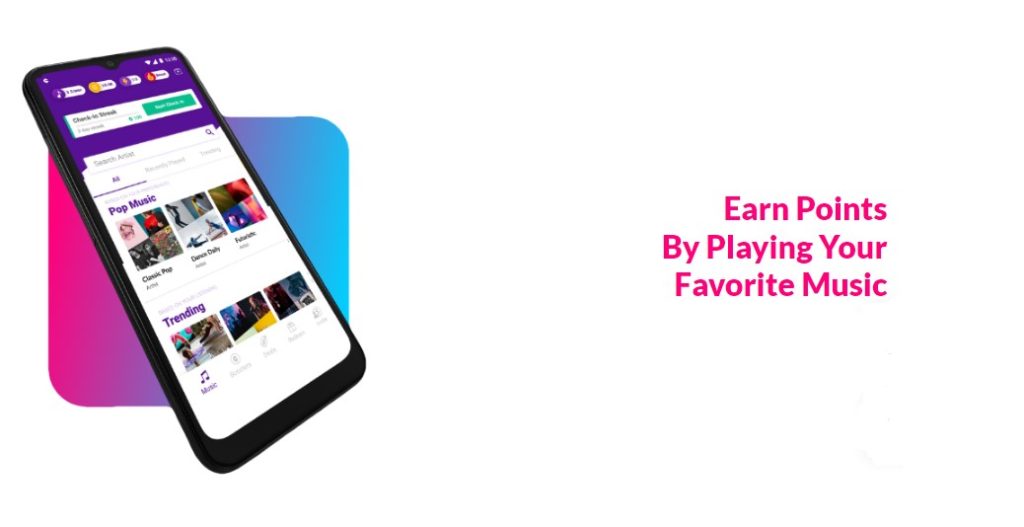 Next, one thing I like about Current is the variety of stations available — although there is a lack of a search function. On Current, you'll find stations for all musical genres, decades, artists, and more. Comedy and NPR stations are available, and many are commercial-free. Plus, when you find a station you like, you can save it for easy access next time.
That's key, as Current doesn't employ any search feature. Because of this, you may need to browse the homepage for stations and explore related stations once you've selected them.
Record your favorite songs on Current Rewards.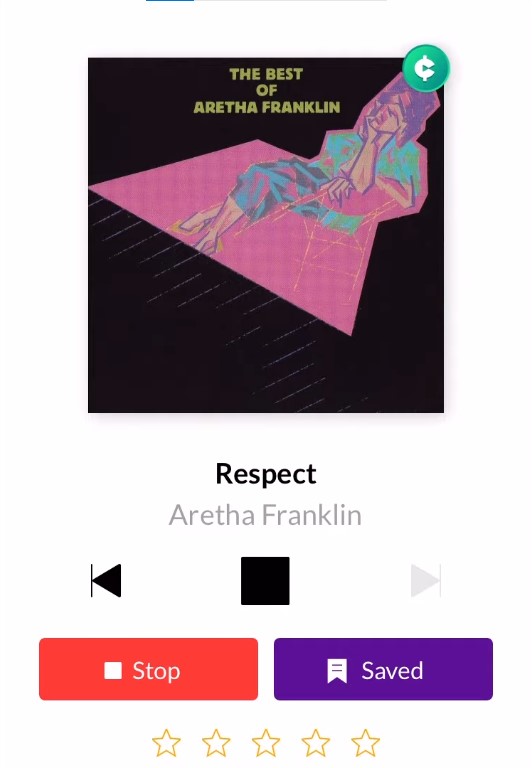 Meanwhile, you can also record songs on the AppApp – but this means recording them as their air live, so you may miss the beginning of the track if you're not quick. Still, it's an excellent option for capturing your favorite songs and earning points by listening to them. You can also listen to these recorded tracks offline, but you won't earn points for these spins.
Make money with Mega Offers on Current Rewards.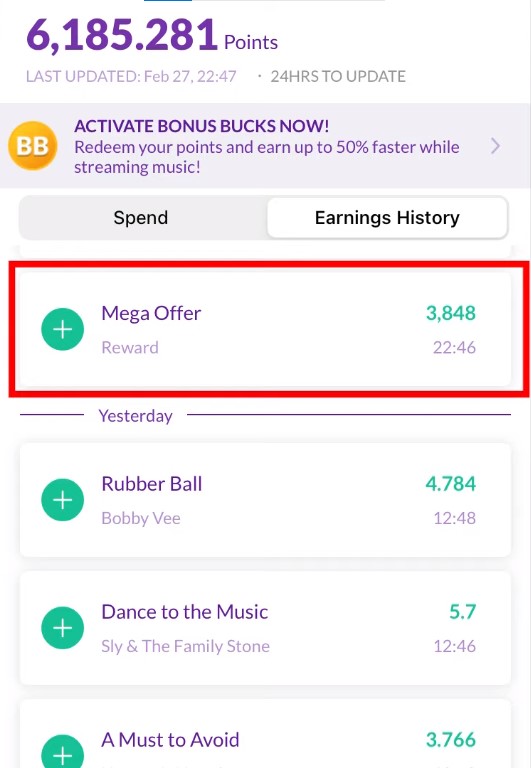 Instead, those looking to score rewards quickly may want to look to what the AppApp calls Mega Offers. By tapping the Tasks & Offers, you can find a variety of point-earning opportunities, such as downloading a gaming app and reaching a certain level.
While some of these could be more appealing, I discovered a couple of fun games through this portal and was awarded my points when I completed the task.
Meanwhile, there are also surveys you can take to earn points, but I have yet to do any of these. These are okay if you're bored, but the Mega Offers and Music are probably better.
Current Rewards Payment method.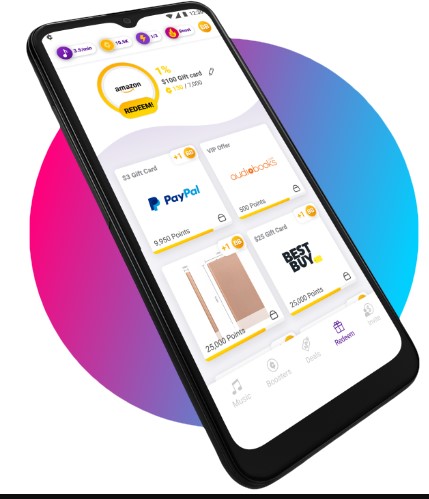 Finally, for cashing out your points, you can choose from gift cards or PayPal. You need to earn enough points to purchase a $4 Amazon gift card. After submitting your order, you will receive an email from Current saying they will email your reward in a few days.
Indeed, the next day, your digital gift card arrives, and you can quickly redeem it. Along with the gift card, Current also included a Bonus Bucks reward, allowing you to earn 50% more points on music streams for 30 days.
How Much Money Can You Make on Current Rewards?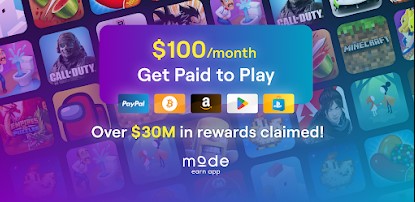 On average, you can earn $100–$120 per year just for streaming music. It's possible to boost your profits by answering all the profile questions, playing more music and completing offers. The company claims that users can make up to $600 per year, but that would only be possible if you complete many offers.
Conclusion
Current music is a fun app, and I've enjoyed listening to some available stations. However, given the low and varying number of points per play, it will not make you rich, and the AppApp has a few quirks.
Still, this, coupled with the high points price points, means that you won't be making a fortune with Current music. Plus, the app has some strict rules you won't run afoul of. If you enjoy the music and don't mind needing to annoy friends with invites, then Current could be a fun app.
This gives you a better idea about what Current Music is all about.
FAQs
Is Current Music legit?

Still, given this experience, I'm confident that Current Music is legit and pays out.

What is the minimum payout requirement?

The minimum payout requirement is $4 if you redeem via Amazon gift cards.

What's the Value of One Point?

One thousand points = $1. Pretty straightforward!

How do you spend the points?

The points can be spent on the various gift cards the site provides. You can buy electronic gadgets and products and donate to your preferred charity.
See More:
TubeBox App Review – 3 Easy Ways To Make Money
WowTube App Review – Best App To Make Money by Watching Videos
Coin-tub.com Review | 3 Easy Ways To Earn Money
Points2Shop Review – 6 Easy Ways To Make Money From Points2Shop