Introduction.
Hello dear, Today we will inspect one of the largest GPT platforms called Points2Shop. The company gives you cash rewards for completing simple tasks from home or on the go. Points2Shop is an established online rewards program or GPT (get-paid-to) website. Earn credits for finishing online activities such as surveys and offers, playing games, watching videos, shopping online, and more. Points2Shop also has mobile apps, making accumulating even more rewards easier.
What Is Points2Shop?
Points2Shop is one of the unique, rewarding sites that started in 2007, creating it one of the oldest GPT sites in the world. As a member, you can collect points by sharing, taking surveys, installing apps, playing games, watching videos, and more. Then, trade your points for PayPal and gift cards once you have reached the minimum payout threshold.
Points2Shop is available worldwide. The reason is that there are more advertisers and market research companies in those countries. It is available on your laptop or via their app on smartphones. While Point2Shop has significant features that match other rewarding sites, they offer unique ways of handling their members.
How to signup for free – Points2shop com login?
You can sign up on Points2Shop in two ways: e-mail or Facebook. Points 2 Shop rewards you 250 points for signing up as a bonus. Once you click register, you will get an e-mail in your inbox like this.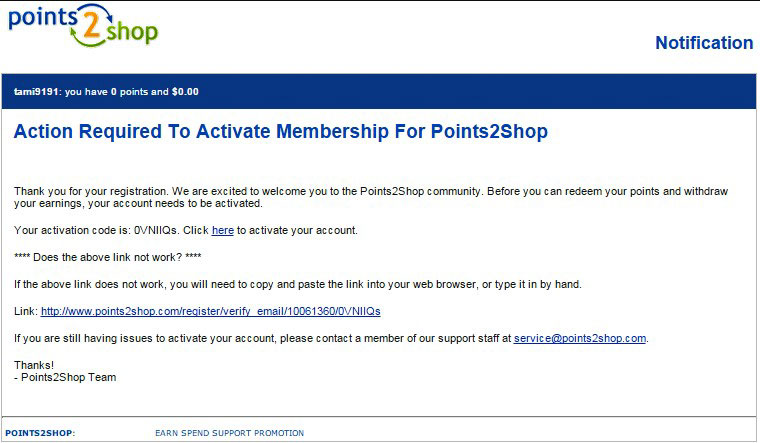 To activate your account, you should click the verification link or enter the activation code in the given box.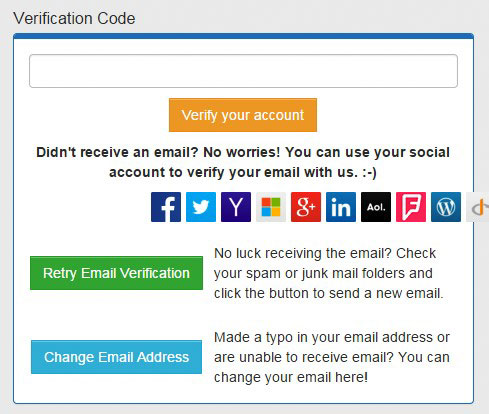 After completing the registration process, you will be requested to finish your profile. By completing your profile, you can get survey invitations that are relevant to your interest.
Suppose you sign up with your Facebook account. Your registration process will finish with just one click.
How to Make Money on Points2Shop.
Once you log in to your account, click the visited page & complete the opportunity to see the best way to earn money in your country.

Offers and tasks will vary according to the country you reside in.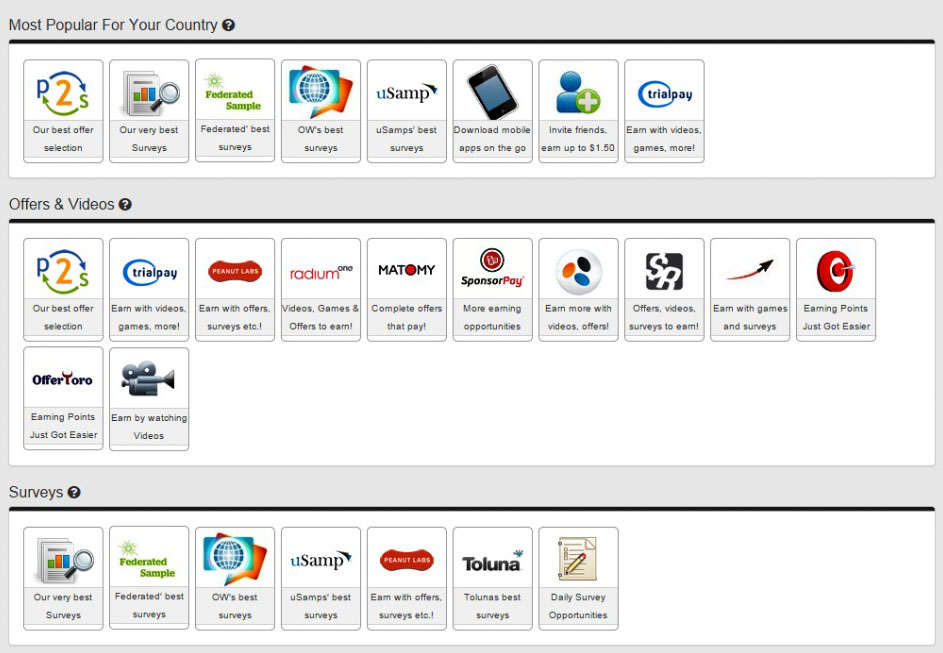 1. Make money by taking surveys.
Many surveys are available through the website, with many offered by providers such as Peanut Labs and uSamp.
All you have to do is select the survey provider and start answering qualification inquiries. The best method is to read all the questions carefully and always give true answers, even if you feel they will disqualify you. You can hope to make between $0.50 and $1.50 per survey.
2. Make money by completing offers.
Complete various offers from different advertisers, and earn credits to your account. Some need credit cards, while others do not. This content comes from participating in free trials, getting free quotes, and filling out membership applications. Points2Shop claims to have a special set of advertisers, some not on other GPT websites.
3. Make money by watching Videos.
You can also earn points by watching videos. Some earning offer providers, such as "OfferToro," has a "VideoLab" offer that rewards you with 1 point for every 15 minutes of video watched. You can watch these videos all day, 24/7, to gain extra points. OfferToro also rewards points for simple tasks like installing an app or game or printing coupons!
4. Make money by downloading and using mobile apps.
Another method to collect points is by downloading and utilizing mobile apps. If you want to make points in this section, consider operating the Points2Shop app rather than the website.
Most app offers require installing and playing sponsored games until you reach a specific level.
5. Make money by playing games.
Points2Shop allows you to play games and bet your points in the competition. If you are suitable at playing games, you can make a decent number of points here. Play online games like Racing, Solitaire, Olingo bunk, and Springo Bingo to earn points. Compete against other Points2Shop members and in-game members and win rewards upon victory.
6. Make money by referring people and friends.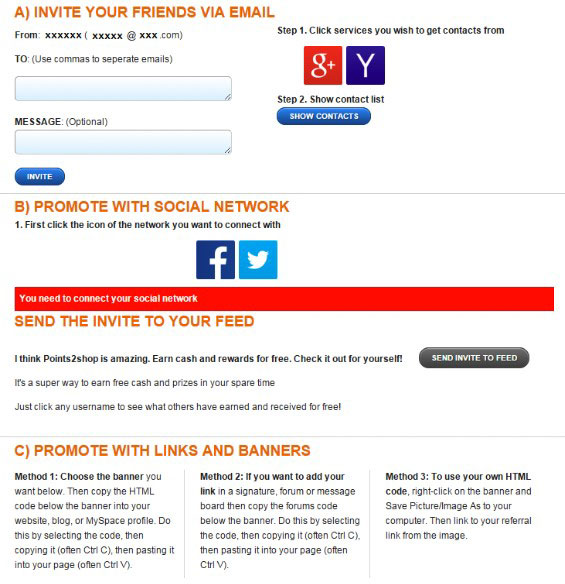 Points2Shop rewards cash for referring people to their site. You can earn up to $3 for referring to each member and a 15% lifetime commission. Receive up to $1.00 for every American or UK member you refer (get $0.50 when they verify their e-mail address and an additional $0.50 when they complete their first offer). After that, you receive up to 15% of what your American referrals earn on the site.
Points2Shop Payment method.
Points 2 shop provides four ways to withdraw your earnings. You can withdraw your earnings through the Paypal payment processor. The minimum payout is $1. You can withdraw your earnings through your visa card. The minimum payout is $5. You can receive your earnings through a check. It will be delivered to your primary address. The minimum cash out is $5.
You can redeem your points to get an Amazon gift card. You can use this when you shop online. If you withdraw your money through Paypal or visa, you will be charged (a withdrawal fee). For Check withdrawal, there are no withdrawal fees.
FAQs.
Is there a minimum age at Points2shop?

Points2shop does not knowingly collect personal data from individuals under 16 in the EU and 13 outside the EU.

Is my information safe at Points2shop?

Your information is sealed up safely and cannot be accessed by third parties. Points2shop will not use your data for marketing, only for market analysis purposes.

Is there a maximum amount of surveys I can do per day?

There is no highest amount of surveys you can participate in.

Are surveys free at Points2shop?

Your participation in surveys is completely voluntary. There is no charge for taking surveys. You are free to join and leave anytime you desire and participate only in the surveys you are curious about.
See More:
Gift Hunter Club Review | 8 Easy Ways To Make Money From Gift Hunter Club
Media Rewards Review – Make Money listening To TV and Radio
WowApp Review – 9 Easy Ways To Make Money