Introduction
TaskPay is an Android app that allows users to earn money by playing games, solving captchas, watching videos, and referring friends. With its global availability and enticing features, it has gained significant attention from individuals seeking additional income. However, concerns about its credibility and reliability include its "early access" status and potential limitations on user reviews. In this overview, we explore TaskPay's earning avenues, redemption process, and overall user experience to help you make informed decisions about its suitability.
What is TaskPay?
TaskPay is an application available on Android phones that claims to allow users to earn money through various activities such as playing games, spinning a wheel, solving captchas, watching videos, and referring friends. However, there are some red flags regarding the app.
Firstly, despite having over 100,000 installations, there are no reviews on the Play Store. This absence of reviews is likely due to the app's "early access" status, which means it is still under development. Early access apps typically do not allow users to leave reviews.
The lack of reviews makes it difficult to determine if TaskPay pays out as promised or if it is a legitimate way to earn money. If the app were not fulfilling its promises, one would expect to see complaints in the review section. However, due to the early access status, negative comments are avoided, and the developer can maintain a neutral reputation.
It's important to approach apps like Task Pay with caution. While earning money during leisure time may sound appealing, it's advisable to research and gather more information before investing time or providing personal information to such apps. Be aware of potential scams and consider reading reviews or seeking feedback from trusted sources before using an app like Task Pay.
How Does TaskPay Work?
TaskPay is a worldwide accessible app for Android users, and it is completely free to use.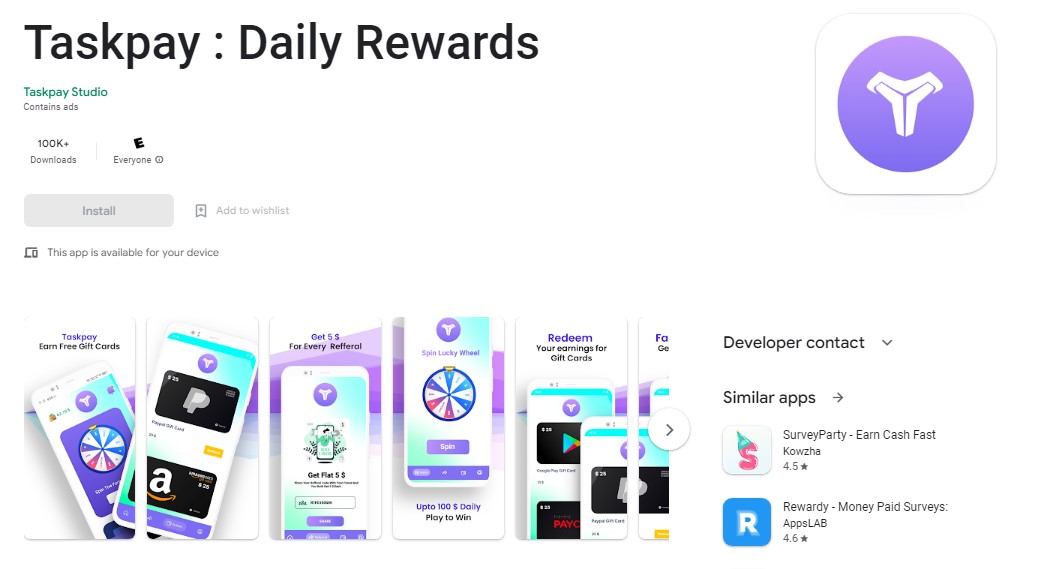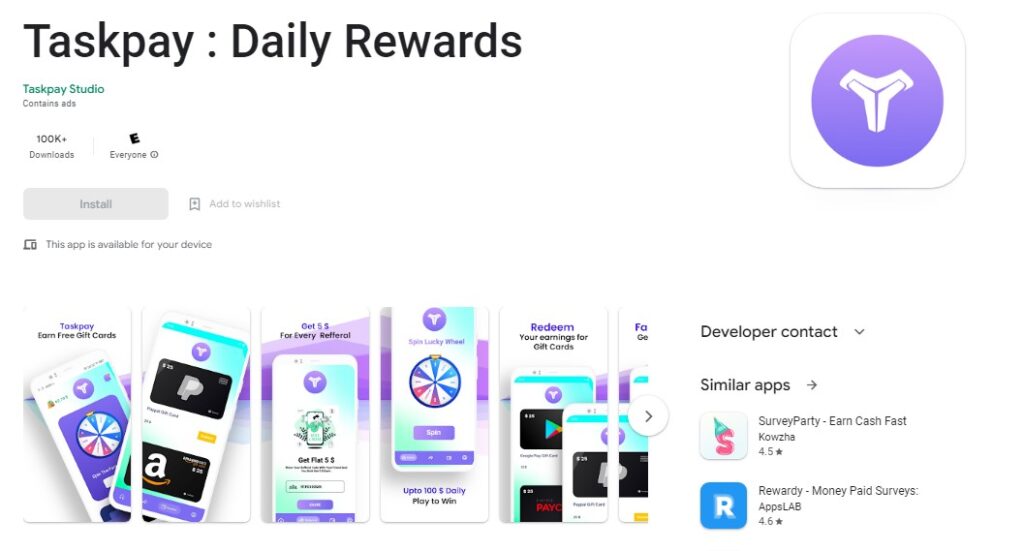 When you open the app, you will be presented with the Terms of Service, which it is crucial to read carefully as they outline the rules and agreement between you and the developers.
You must agree to the terms and sign in using your Google or email account to get started. Once logged in, you will be taken to a dashboard that offers various opportunities to earn cash without the complication of a point system.
Upon signing up, you receive a $1 registration bonus, a positive start. However, it is important to note that you can only cash out once you have accumulated $25 in earnings.
How to make money from TaskPay?
1. Make Money by Playing Games from TaskPay.
Within TaskPay, rewards can be earned by playing games through a third-party platform called Gamezop. By accessing Gamezop, users can participate in contests and have the chance to earn up to 50,000 coins. However, it is crucial to understand that these coins do not have any cash value within the Task Pay app.
GameStop provides a variety of games that users can engage with to earn coins. These games range from puzzle and strategy games to arcade and adventure games. Users can compete with other players and aim for high scores or achievements to increase their coin earnings.
While earning coins may be exciting, it is important to remember that they cannot be directly converted into cash within Task Pay. The coins often enhance the gaming experience within the Gamezop platform itself, such as unlocking additional game levels or avatars.
Therefore, users should approach the Gamezop feature as a means of entertainment and engagement, rather than solely focusing on earning cash rewards.
2. Make money by Reading Articles from TaskPay.
Within TaskPay is a section called "Read Articles", where users can engage with blog articles. However, it is worth exercising caution, as devices may flag some links within these articles as malicious. Earnings from this task are typically quite low, with users earning around $0.20.
3. Make money by Scratch the Lucky Cards from TaskPay.
This feature presents users with virtual cards that can be scratched to reveal cash prizes.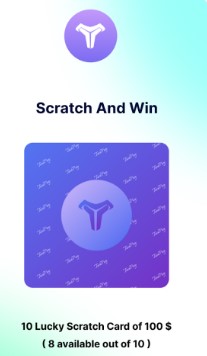 However, the winnings can often be as low as $0. Users may be able to watch advertisements to unlock additional cards.
4. Make money by spinning the Fortune Wheel from TaskPay.
TaskPay provides users with a virtual wheel that can be spun to earn cents based on the number landed on.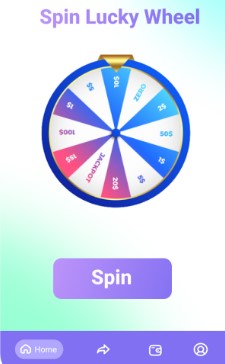 Additional spins usually require watching more video advertisements.
5. Make money by Captcha Code from TaskPay.
In this earning avenue, TaskPay presents users with captcha codes, and users earn $0.05 for correctly entering each captcha. Captcha codes are the random characters often seen on websites to verify human users.
6. Make money by playing 250+ Games from TaskPay.
TaskPay boasts a collection of over 250 games that users can play. The app claims to pay $0.10 per 30 seconds of gameplay. However, users typically receive a flat $0.10 reward instead.
7. Make Money by entering Quiz World from TaskPay.
TaskPay invites users to participate in trivia games spanning six categories: history, brand identification, and cricket trivia. Users are promised $0.10 for every 30 seconds spent playing the quizzes.
8. Make Money by Referral program from TaskPay.
TaskPay offers a referral program where users can earn rewards by inviting others to join the app. By recommending the app to someone using a unique code or link connected to their account, users are eligible for a $4 reward. It is worth noting that many legitimate reward apps typically offer a smaller percentage cut (around 10% to 15%) of the referral's earnings, instead of a fixed amount.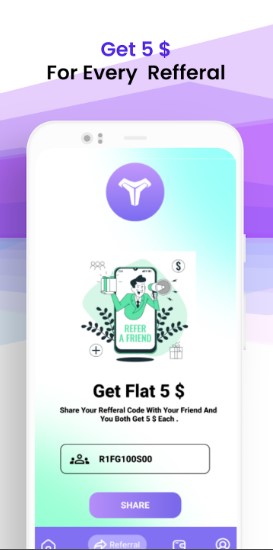 While these opportunities may seem appealing, it is important to approach them cautiously and remember that the actual earnings from these tasks may be lower than initially advertised.
How to Withdraw Your Funds from TaskPay.
You can withdraw your money after accumulating at least $25 in earnings on TaskPay. Here's how the redemption process works: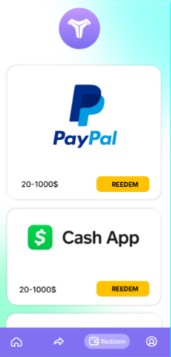 Within the TaskPay app, you can navigate to the 'Redeem' section. This is where you can see the total amount of funds you have earned and initiate the withdrawal.
Task Pay provides various options for redeeming your earnings. One popular choice is to transfer the money to your PayPal account, which is widely used and offers convenient online payment services.
Task Pay offers options such as Amazon, Google Play, and Payco if you prefer gift cards. These gift cards allow you to use your earnings for purchases on their respective platforms, giving you various choices for utilizing your funds.
The availability of specific redemption options may vary depending on your location and TaskPay's policies. Before making a redemption choice, reviewing the terms and conditions associated with each option is advisable to ensure it meets your preferences and needs.
FAQs
Is TaskPay available worldwide?

Yes, TaskPay is accessible to Android users worldwide.

Is TaskPay free to use?

Yes, TaskPay is free to download and use.

How can I earn money on TaskPay?

TaskPay offers several ways to earn money, including playing games, solving captchas, watching videos, and referring friends. Each activity has it's associated earning potential.

Can I trust TaskPay to pay out as promised?

TaskPay's credibility and reliability are subjects of concern. While some users report positive experiences, doubts are raised due to the app's "early access" status and limited user reviews.

What are the redemption options on TaskPay?

TaskPay offers various redemption options, including transferring funds to a PayPal account or using gift cards like Amazon, Google Play, or Payco.
See More:
Earn Virtual Scratch Cards From Perk Scratch & Win Game in 2023
Earn Playing 100% Easy Games from Gamesville Online Platform
Daily Status Earn Money App – Earn 100% Easy By Posting Or Viewing Status
Everve – Earn By Completing Various Social Media 100% Easy Tasks