Introduction
The most important point for today is that the APE's destiny is closely linked with yugaLabs. A company currently valued at roughly $4 billion. In the crypto world, the terms metaverse and NFTs are more than just buzzwords or famous words that kids these days are using. The NFT market grew dramatically last year, with a market value of 40 billion dollars in 2021.
This industry has continued to flourish with the emergence of new NFT marketplaces this year. With this continuous expansion, we've also seen a new currency called APE take the sector by storm. Today we'll go through ApeCoin's popularity, use cases, and price prediction for 2022.
Suppose you're interested in investing eight-point. It's essential to understand how its price could fluctuate in the future by looking at how it works. So we recommend you read this very carefully till the end. Look at ApeCoin, one of the most popular cryptocurrencies this year. What are the forecasts for the NFT coin, and most importantly, is it a good investment.
ApeCoin Live Price, Market Cap, Volume, Supply.
#
Name
Price
Changes 24h
Market CAP
Volume
Supply
Is Apecoint's growing popularity justified?
Apecoin or APE is an Ethereum-based currency tied to the NFTs of the BORED APE YACHT CLUB. The ApeCoin do a decentralized autonomous organization with several members connected to ugly labs distributed it. The board APEs mutant apes crypto punks me bits and kennel club NFT projects are all owned by yugaLabs. yugaLabs and the APE point DAO are building new Web 3.0 apps using the momentum gained from their NFT ventures.
They've already started their metaverse, which they've named the other side. They also intend to take it further by forming a community-built Web 3.0 and blockchain technology, with eight coins serving as the reserve currency. The other side, for example, recently held an inaugural sale of digital real estate that could only be bought using ApeCoin.

It also serves the ApeCoin DAO's governance token which means the ape holders have the ability to vote on policy changes and other matters. there are also plans for a coin to be used as a payment method in you labs based metaverse games more on that later apecoin can be used in a lot of circumstances it's incredibly unique considering that. it's only been around for just over a month but while evaluating a coin's long-term prospects use cases should not be the sole factor to consider when looking at the initial production and distribution of the currency it becomes clear that some of the 1 billion Ape coins.
To be minted are more concentrated in certain groups than others. according to the ApeCoin DAO's website 62 percent would be given two holders of board apes and mutant apes and utilized as treasury reserves you labs will receive 15 of the remaining funds and 14 of all ApeCoins will be reserved for launch contributors or those who helped get board APE yacht club off the ground in the first place.
an Additional eight percent is set aside for the four board eight yacht club founders last but not least one percent of the proceeds will go to the jane Goodall legacy foundation which will help with conservation projects for wild apes now we're not sure if you'd call that expert marketing or if you'd call it being decent people.
Should you be into the metaverse?
This company's goals for the metaverse and web3 are clearly ambitious and forward thinking but a small handful of people control more than a third of the total supply and the claim that the ApeCoin DAO is decentralized appears to be a little deceptive as an investor the level of decentralization you seek boils down to personal taste consider whether you value real decentralization before opting to go into the metaverse if that's the case ApeCoin is probably not the best.
But if you believe in the board APE community and yugaLabs goals then this coin might be worth considering unlike many other cryptocurrencies that exist for no apparent reason ApeCoin has real world applications in the pipeline ApeCoin is likely to be around thanks to the popularity of the board APEs and the path that Hugo labs.
Is taking but before you choose ApeCoin we recommend that you do your homework remember how celebrities like paris hilton neymar jr snoop dogg and others bought from the board APE yacht club well APE point is the APE ecosystems. erc 20 governance and utility token this implies that each investor who has purchased or will purchase a board APE yacht club NFT will receive.
APE tokens for free with the added benefit of having the option to cash in or sell at any time another thing to keep in mind is that apecoin was developed by the apecoin dao not uglabs the people behind board ape yacht club why is this info important probably for the sake of compliance because you see cryptocurrencies by nature shouldn't be anything like stocks or give any stockish fives.
If they do the securities and exchange commission is likely to take action against the coin and the company just like they did with ripple we'll go back to this later as far as the tokenomics go there are 1 billion 8 coins in total with NFT holders receiving 15 of the token supply in addition to that the DAO treasury will receive 47 of the overall supply with the amount maturing over the next 48 months. while ape holders consider whether to sell it's important to remember that it also functions as a governance token this implies that APE coin holders will not only be able to vote on recommended protocol modifications but will also have a say in the token's future.
What's the use case of ApeCoin?
So far, Ape is currently the in-game currency in Animoka Brands as Benji Bananas, the Miami-based 11 residencies, has also agreed to accept APE payments. And in addition to that, it will without a doubt. Be the in-game currency for many of your lab's following projects. Beyond that, its usefulness as a governance token is also a use case, but ApeCoin, like everything else in life, is far from perfect. So, in addition to its usefulness, you can overlook its unpredictability. For context, the token plunged to 16.71 On May 2nd, 2022.
only days after reaching a new all-time high after a remarkable rise, there will undoubtedly be a great fall too. There's not only one cryptocurrency out there that's gone up. Why did ApeCoin's price plummet? Well, this was due to the release of one of its most eagerly awaited NFT mints, another deed for another side from yugaLabs unfortunately, the mint didn't go as planned because of the overwhelming.
Demand for other acts. Which caused excessive gas prices for NFT on Ethereum. Because of that one problem, people were paying thousands of dollars for an NFT that cost less than six thousand dollars. Another unfortunate outcome was a large number of people. Who were victims of unsuccessful transactions? Who had paid the gas fees but didn't get their NFTs to imagine that? You are spending money on transport to go to your friend's house.
Who lives in another city only to find out later that they're not home following this disaster Hugo labs? Suggested that the APE point DAO take a vote on whether APE could transition from Ethereum to its network. The most important takeaway is that APE's future is closely linked to the labs. And considering that APE is the primary payment method for most of your lab's products and services. You can conclude that the token's future is very bright, especially since google labs is now a blue chip?
What is a Blue chip?
A Blue chip company is well-known and well-established, and financially secure. Blue chips are usually those companies that sell high-quality, popular goods and services. These companies are known for surviving economic slumps and operating efficiently in the face of overwhelming odds, contributing to their strong track record of consistent and sustainable growth.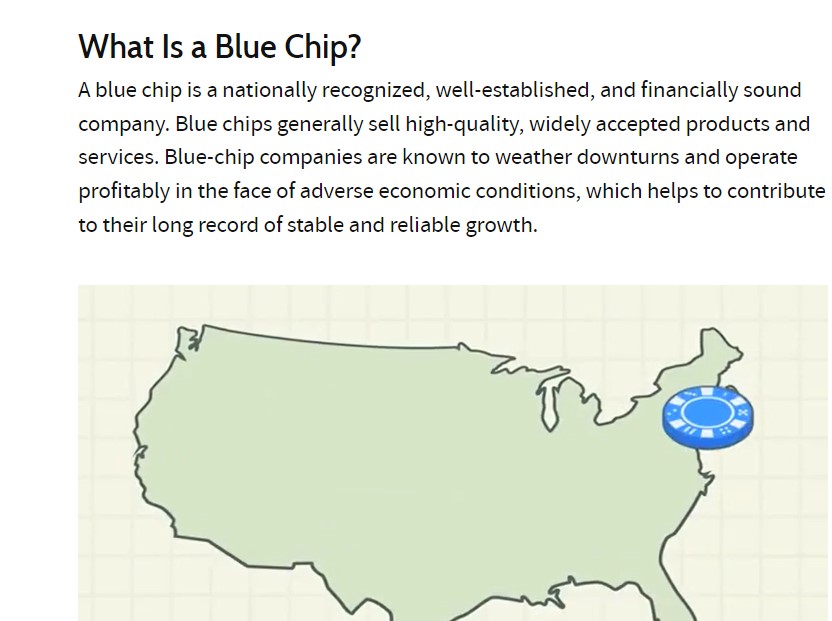 Remember how we said that cryptocurrencies couldn't be like stocks? This point of debate shouldn't be an issue as long as apes supply statistics and the future remains independent of Yugo labs. Still, in light of the SSC's investigation against ripple, one can't help but worry about .how the outcome of this case will influence the landscape of most digital assets and Tokenomics.
How much will ApeCoin be worth in 2022?
How much will ApeCoin be worth in 2022 it's time to address the essential question of the ApeCoin price forecasts for 2022. before we answer, it's necessary to understand the cryptocurrency market's unpredictability and risks, especially nowadays. No one can predict the patterns of specific crypto or tradable assets with 100 precisions. That being said, some experts can still give a rough idea of how ApeCoin will perform in the future. Or at least until the end of this year at the beginning of June, according to pricepredictions.net.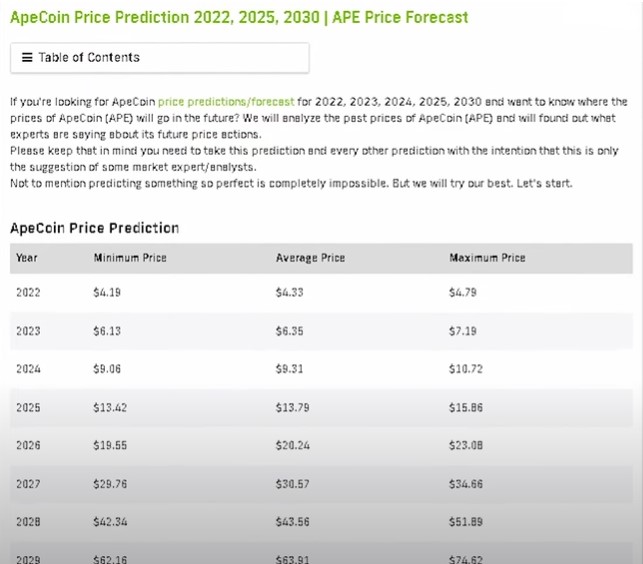 ApeCoin is expected to climb from 6.23 to 8.46.
Conclusion
In conclusion, ApeCoin is unquestionably a viable investment option this year. Most crypto sources foresee continuous growth in price by the end of this year and over the next few years. Still, these are just rough estimates using algorithms, and nobody knows how the currency will perform in the future, so it's always necessary to do your research.
FAQ
What is a Blue chip?

Blue chips are usually those companies that sell high-quality, popular goods and services.

How much will ApeCoin be worth in 2022?

No one can predict the patterns of specific crypto or tradable assets with 100 precisions. That being said, some experts can still give a rough idea of how ApeCoin will perform in the future. Or at least until the end of this year at the beginning of June, according to pricepredictions.net.
See More:
Best profitable 19 top cryptocurrencies that will make a comeback now.
Compound (COMP) Bear Market Strategy, Chart Analysis, and Price Prediction.
The Best And New BNB Or Binance Coin Cloud Mining Websites
Earn Cardano or ADA coins, mining them on your pc at home