Introduction.
If you will be browsing YouTube looking for good ways to earn extra cash. they have a lot of videos talking about a site called YouLikeHits. These videos claim you can earn $1 per click when working on YouLikeHits. I will give you an inside look at this document and reveal exactly how it works.
What is YouLikeHits ?
YouLikeHits is a Paid-To-Click (PTC) site that will let you make money by visiting websites and participating in other money-making opportunities. It is a legit site you will earn rewards.
YouLikeHits aims to help users increase their social media presence and engagement by exchanging actions with other users on the platform.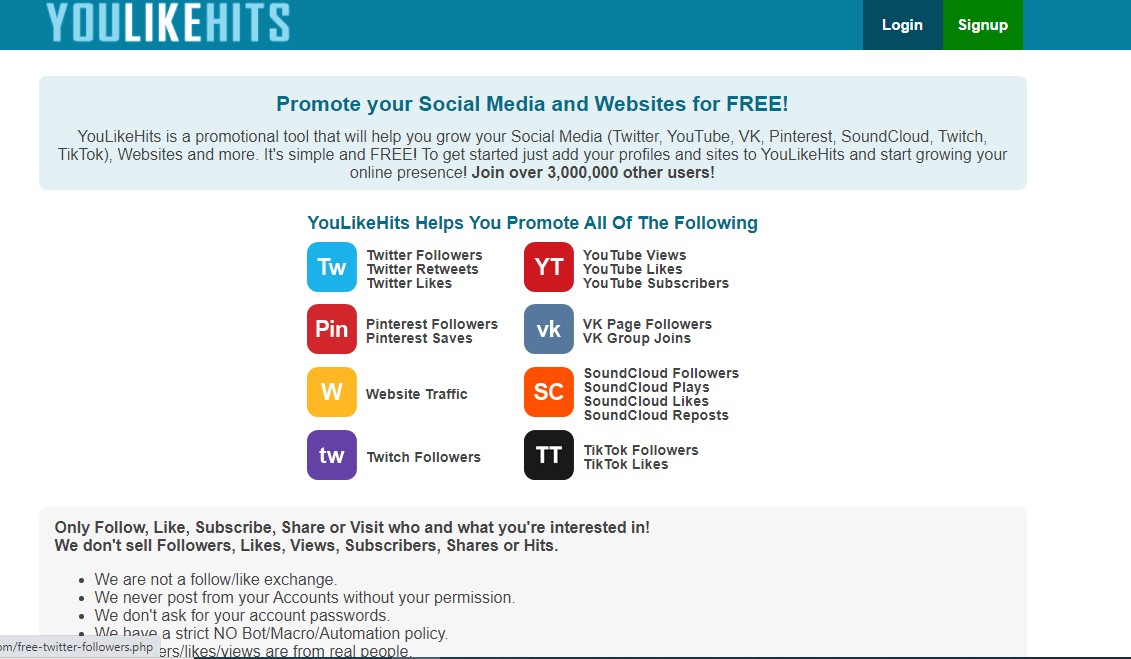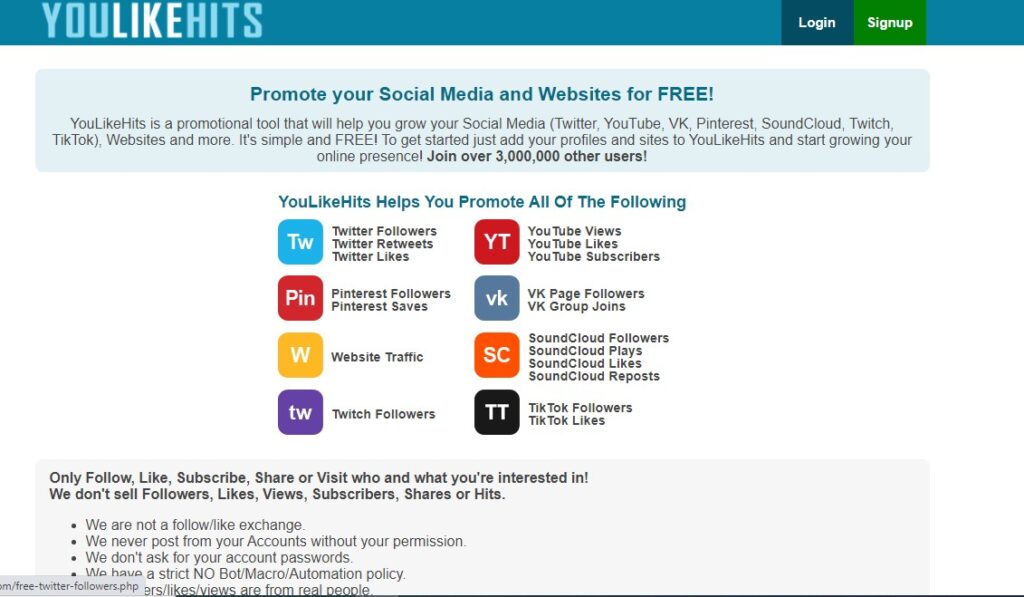 However, some social media platforms prohibit such exchange websites, and using them may cause account suspension or other penalties.
1. Make money by Clicking the Links From YouLikeHits.
The primary way to make rewards from YouLikeHits is by clicking links. When you log in to the member dashboard, click the "Earn Points" option on the menu.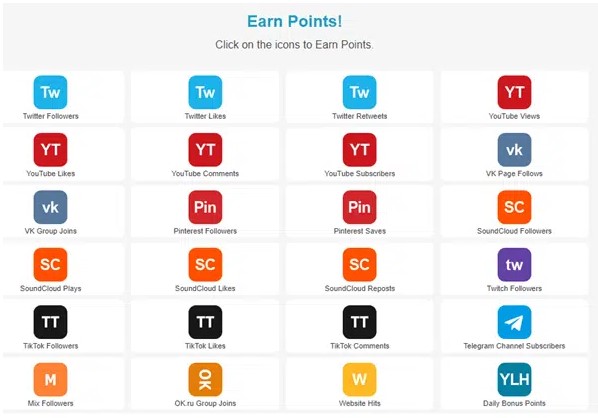 You must select the category you want to work on and click it. If you prefer a social media platform like Twitter, you'll have to link your Twitter account to YouLikeHits before you can start making money.
Most links you must click will take you to a social media page or a YouTube video. Some links require you to comment or follow the social media page.
2. Make money in Referral Program From YouLikeHits.
The other earning opportunity YouLikeHits offers is its referral program. This possibility will be very friendly if you've been a member of Get-Paid-To or survey sites before.
All you have to do is invite people to join the site by transferring your referral link. They will become your referral when they click the link and sign up for YouLikeHits.
You will only be rewarded if your referral becomes an active site member. YouLike Hits declares that your referral must be active for several days and make a few hundred points before you get the reward of 500 points.
What bugs me with YouLike Hits' referral program is that they need to be more transparent with the requirements. Most referral programs I have encountered will clarify the exact reward requirements.
How do you get paid From YouLikeHits?
As explained above, you will gain points for clicking links and participating in the site's referral program. But here's the thing with YouLikeHits. You made points can't be converted to cash or any reward.
The points you've earned can only be used as a reward for other site members. As a member of YouLikeHits, you can add your links to the earning section. Then, you can use your earned points to pay the people who will click your link.
So, you will trade traffic with other members of the site. But the. So, how does one do that exactly?
The "trick" to making money from YouLike Hits is using various platforms like CPALead. You must sign up for CPALead, a site that will pay its members to install different mobile apps.
On this platform, you can build a link for the app that has to be downloaded. Then, you must share this link with YouLike Hits, so others can click it. After that, you will get paid if a member of YouLike Hits clicks your link and installs the app.
The site you must join doesn't have to be CPA Lead. It can be any platform where you can get paid for promoting offers. YouLikeHits will then serve as a way to get the clicks you need. That's the logic behind how you can earn from YouLike Hits. It could be clearer, which is not a good thing.
FAQs
What is YouLikeHits?

YouLikeHits is a promotional tool to help you grow your Social media and more.

How much can you earn?

You can earn $1 per click when working on YouLikeHits.

Is YouLikeHits legit?

YouLikeHits is a legit site since you will earn rewards.
See More:
S'more App – 8 Free Ways To Earn Automatically Once You've Installed
Earn By Playing Cash Empire Mobile Game With 4 Easy Tasks
Evidation – Earn by Tweeting About Your Health or Fitness Activities (4 Ways)
Money Maker App – Earn by Watching Video Ads With 3 Easy Tasks