Introduction.
Earning money with apps is a fun way to supplement your income in your spare time and is quick and easy. S'more is a mobile app that claims you can find free money in your pocket. S more is an app that rewards people willing to put content and ads on their phone's lock.
What is S'more?
S'more is a free app launched in 2016 that allows you to win money for placing ads and content on your lock screen. S'more promises points "every single day that you have our app installed," highlighting that there is "no catch." S more combines a lock screen and a Get-Paid-To (GPT) app. You will make rewards just by using the app and partaking in the earning options it presents. And the best way to do that is to check the earning options it presents.
How to make money from S'more app?
Here Are 8 Easy Ways To Earn Money From S'more app.
1. Make money by Lock screen ads from S'more app.
S'more is a lock screen app, so naturally, one way to make money is to allow the app to show ads on your lock screen. The good thing about this option is that you don't have to do anything special to make money.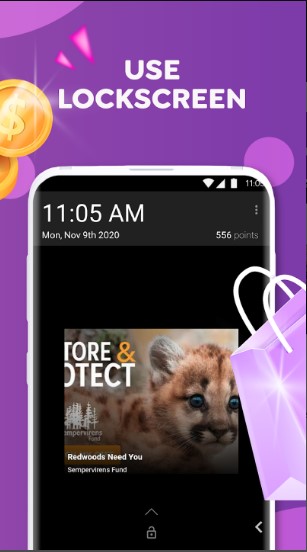 All you have to do is allow the app to display ads on your mobile device's lock screen, which it will do automatically once you've installed the app. Then, every time you unlock your device, you will see an ad. The only thing you need to know about this opportunity is that you will only earn 10 points daily.
You don't have to purposely lock and unlock your device to earn 10 points daily. If you use your device like you usually would, you will ultimately make full daily points. The rewards are low, but you will earn passively.
2. Make money with Cashback offers from S'more app.
From time to time, you will also find cashback offers available so that you can earn while shopping. This is one of the more proactive ways to earn rewards from S'more.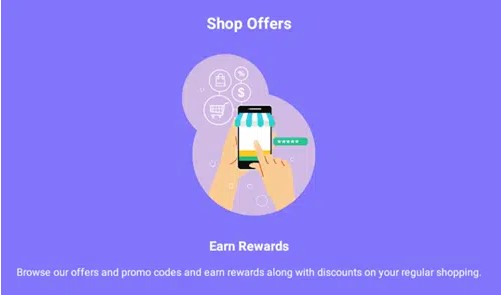 Click the offer to bring it to the shop where you have to buy the products. Then, once the buy is done, you will receive the cashback promised reward. However, don't expect to receive the reward immediately because it usually takes over 30 days to receive the reward.
3. Make money by watching videos from S'more app.
Another way to proactively make rewards from S more is by watching videos. These videos are just ads you must watch, often about 30 to 60 seconds.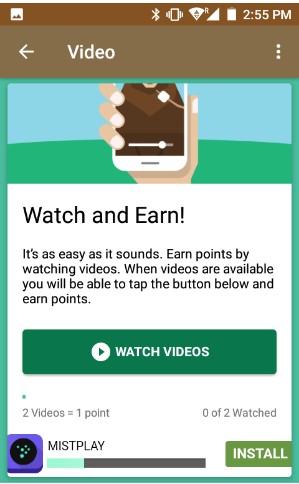 To watch, press the "Watch Videos" option, and it will take you to the videos section of the app. You will instantly visit the education on how to make rewards from this option.
4. Make money by Answer Surveys from S'more app.
Another way you can make money with the S'mores app is to answer surveys. S'mores makes paid surveys your way fairly often, and surveys often pay $0.10 to $1 extra for your time. However, completing a survey can take several to 10 minutes or more, and it's not worth the effort.
5. Make money by Complete Offers from S'more app.
A new S'mores feature is the opportunity to download particular apps, shop, and complete cashback offers to make extra cash with S'mores.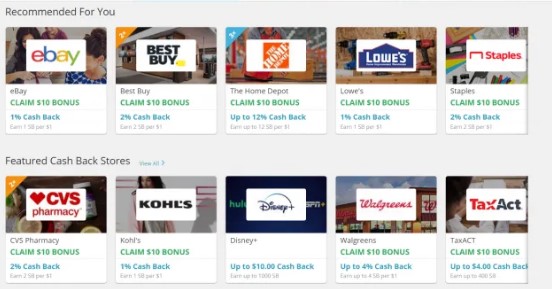 If you've operated shopping outlets on gpt websites like Swagbucks before or shop online with Rakuten, this will feel very familiar. This section still demands some work, and you will visit a few offers to complete.
6. Make money by charging the screen from S'more app.
When you charge your device, you will also earn a few points for watching video ads.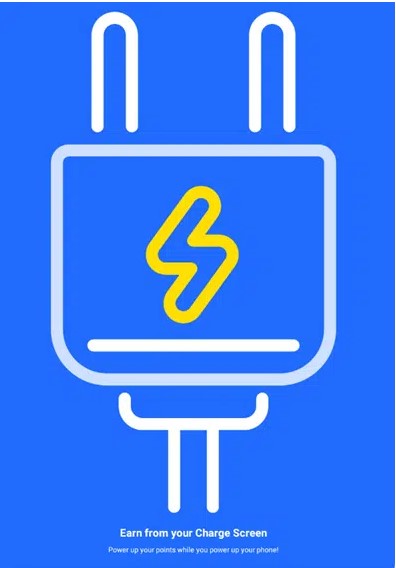 The premise is straightforward. You can watch at least two video ads daily while your device charges. Watch the ads from the charging screen, so it must lock your device when you do this.
After watching at least two videos, you will receive five points. There's no point in watching more videos after this because you won't earn any additional points.
7. Make money by playing games from S'more app.
You can also make additional bonuses by playing the feature games. These games are mobile games that you will require to install on your device.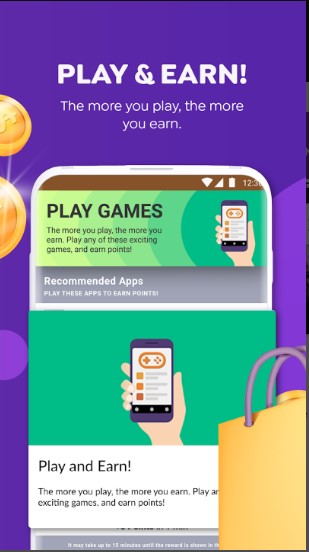 If you see a game you are interested in, press it, and it will take you to the game's app page. Install the game first, and once you are done, it will appear under the "Your Apps" section.
The most important thing you need to remember about this possibility is that you have to open the game you like to play from the "Your Apps" section so that S'more can track your improvement. If you open the game directly from your mobile device's menu, you will not make any rewards, so remember that minute detail.
Another thing you need to remember is that the longer you keep playing a particular game, the fewer points you will receive, so if you notice that you're earning fewer and fewer points.
8. Make money Refer Friends from S'more app
One final way to earn is to use the S'mores referral program. You earn 25 points for every person who signs up for S'mores with your referral code.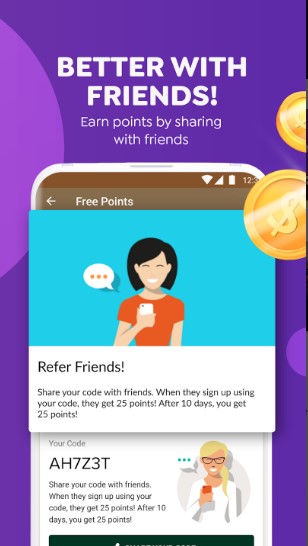 This is extra cash, but if you like a comfortable $0.25, send your referral code to some friends, so you can all try out the app!
How do you get paid from S'more app?
As explained above, you will earn points from S'more's opportunities. Now, the question is, what can you do with the points you've earned?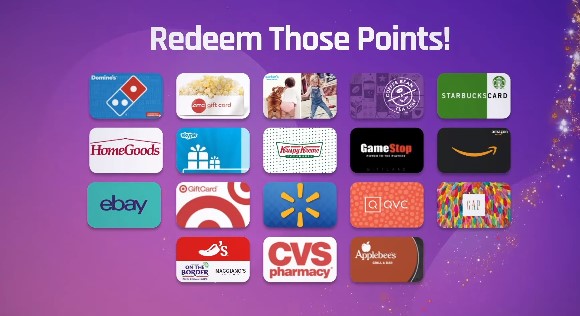 Well, you can use them to redeem different gift cards. The lowest number of points you require to redeem a gift card will rely on your preferred gift card. For example, if you want to redeem an Amazon gift card, you must reach at least 333 points. That will be worth $3.
Other gift cards will cost 556 points and be worth $5. before redeeming any gift card, you must use the app for at least ten days. You can only redeem a reward if you have met this requirement.
FAQs
Can you use it on a desktop?

S'more is a mobile-only app, so you will need a mobile device to earn from it.

Who can join S'more?

S'more is only available in the US, so if you live elsewhere, this app is not for you.

Is S'more legit?

S'more is a legit lock screen app that will allow you to earn rewards simply by using it and participating in the other earning opportunities it offers.
See More:
Earn By Playing Cash Empire Mobile Game With 4 Easy Tasks
Evidation – Earn by Tweeting About Your Health or Fitness Activities (4 Ways)
Money Maker App – Earn by Watching Video Ads With 3 Easy Tasks
EasyBucks – Make Money by Playing Mobile Games With 3 Easy Tasks