Introduction
Today we will talk about zoombucks.com, where you can make money watching videos. This website is my favorite one. Because it pays and is a legit way to make money online.
What is ZOOMBUCKS?
ZOOMBUCKS is a reward site that pays its users for watching videos, completing surveys, and doing offers. If you like making money by doing checks and completing offers, ZoomBucks is an excellent point to start making money.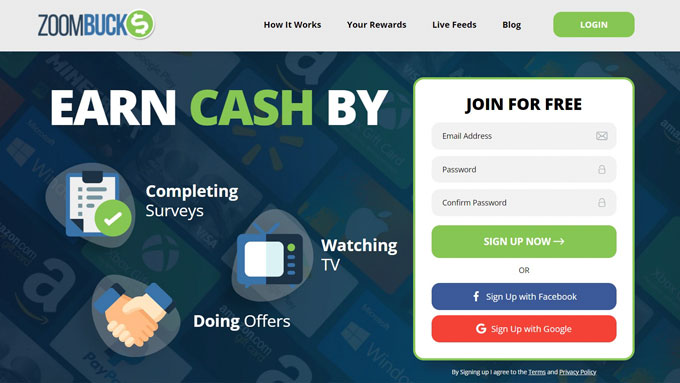 So, the website zoombucks.com is completely free secure, and legitimate. You can earn money by completing surveys, watching videos and TV shows, and doing offers. However, for this blog, we will concentrate on watching videos only. Because it's something you do every day, it pays you the most money for the least amount of effort.
How do ZOOMBUCKS work?
Now, allow me to explain to you how this website works. Step one creates a free account on the site step two, select a topic and channel that interests you. after that, start watching videos and tv shows. After watching those videos, points will be credited to your account. You may also make more money watching videos by switching between different channels.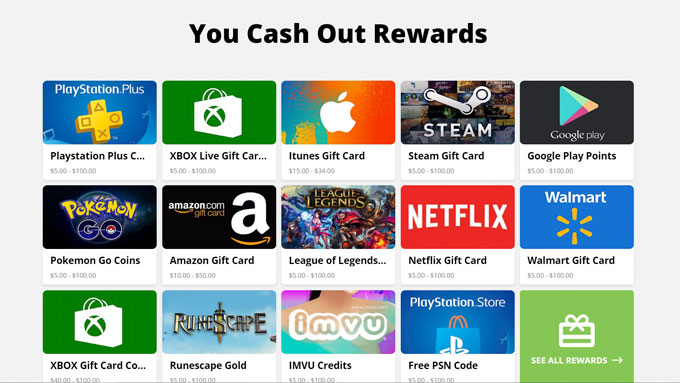 and finally, exchange your points for cash or gift cards. It's just that simple.
Step 1: create a free account on this website.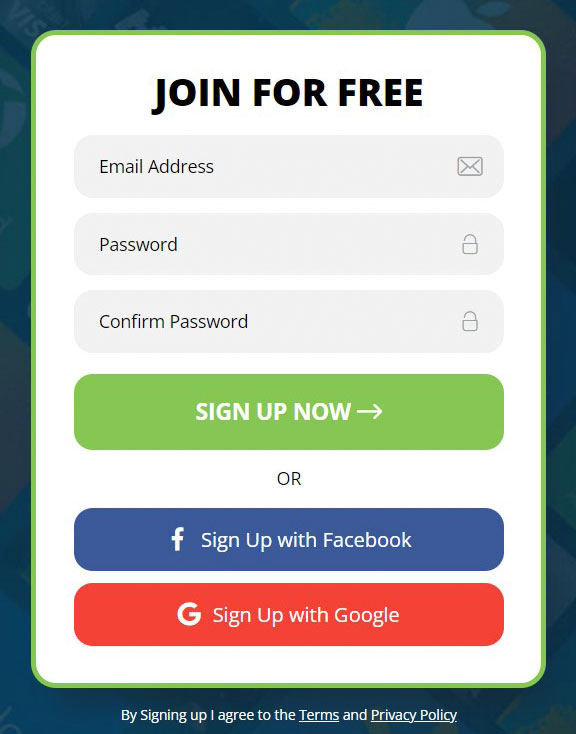 So go to the home page, enter your email address, create a password, and click sign up. You might also use your Facebook or Google account to sign up to register on the site quickly.
Now, once you log into your ZOOMBUCKS account. You can check how much money you can make on this website.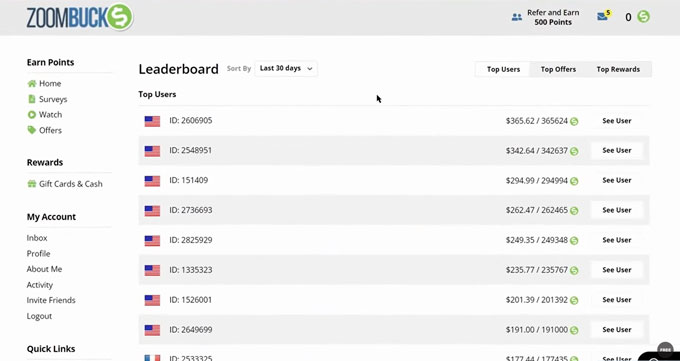 You can see that people have made anywhere between two hundred to four hundred dollars daily. And you could be the next. These individuals earn money on ZOOMBUCKS by watching YouTube, completing surveys, and doing offers. The good thing is that many videos are available here, and all of those videos reset every day. There is an endless opportunity for you to make money watching videos.
Step 2: Look for Channels You Like.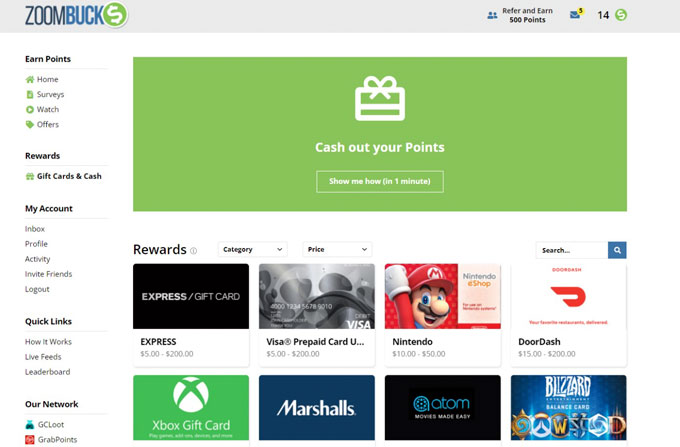 To get started, click watch on the left-hand side. After that, you'll see these options with the words Hideout.TV and Lootably on them.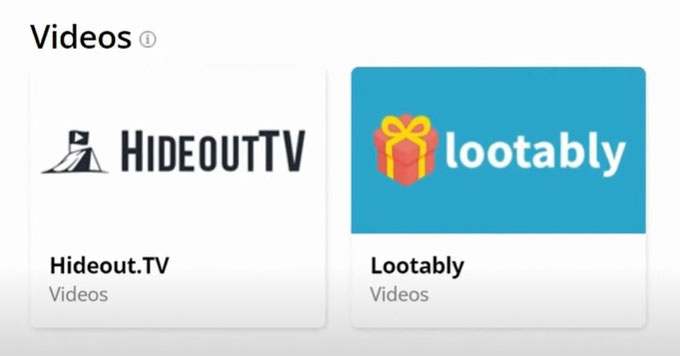 And if you hover your cursor over them, you'll see their offer details. Now select Lootably by clicking the start button. You'll then be taken over to this page, where you can select the video category. You have these three options of choosing from the types of FOOD. DIY or random videos from the right-hand side.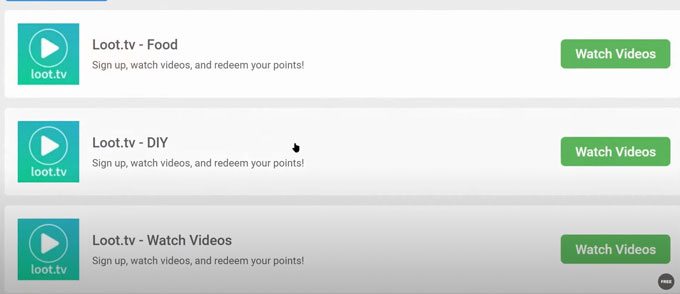 You can select any of these categories by clicking on this watch videos button. Once you're in Hideout. You can choose TV from various videos like sports, entertainment, lifestyle, and more.
Step 3: Start Watching Videos
Watch a video in its entirety before earning points. Others might require you to watch several videos in succession.
Additional Tips:
I want to inform you of another way to make money with this site: filling out surveys on the left-hand side Of your zoombucks.com dashboard. You can see surveys. Click on that and this page. You can find a list of companies offering simple surveys to complete each survey will pay you seventy cents, three dollars, five dollars, and ten dollars, or sometimes even more. Then now click on the company that offers you the most money. After that, follow the same steps as before selecting the offer. And create a free account with the company of your choice.
ZOOMBUCKS Payment Options
However, also let me tell you, ZOOMBUCKS pays its users through PayPal. If you're wondering how I get paid from ZOOMBUCKS. The minimum payment threshold is $3 or 3000 ZOOMBUCKS points.
Is ZOOMBUCKS a legit site?
ZOOMBUCKS is a legit site and pays its users on time. They have a lot of ways through which you can make money.
Still, the high-paying offers & surveys want you to spend more time. However, you can also earn a good side income. If you're okay trading your time on the site.
FAQ
How do you get paid from ZoomBucks?

1. Create a free account on this website.
2. Look for Channels You Like.
3. Start Watching Videos

Is ZoomBucks legit or not?

ZOOMBUCKS is a legit site and pays its users on time. They have a lot of ways through which you can make money.

How many points do I require keeping a reward or cash out?

You require, at the least,5000 points to redeem a reward. For,5000 points, you can keep a $5 Amazon.com gift code, or $5 in PayPal cash.
See More:
14 Best Platform To Get Paid To Watch Videos Online in 2022
How to Make Money on EnrollApp | Enroll App Review (its Legit or Scam)
Make Money from EntireWeb Affiliate Program | Earn $0.20 Per Click
Paid Video Viewing is it Real – Earn Money by Watching Videos in 2022