Introduction
Getting paid, or Earn listening to music is a fantastic way to turn your passion for music into a source of income. It's an enjoyable and rewarding opportunity, and various platforms and websites offer compensation for your time and opinions on music. Whether looking for a side hustle or a more substantial income, these platforms cater to different preferences and situations.
Websites Where You Can Make Money by Listening to Music
Here's a list of some of the best platforms, apps, and websites to make money or earn listening to music.
1. Earn Listening To Music From Current.
The Current app is a unique platform that allows users to earn money and rewards simply by listening to music. Available on Android and iOS, this mobile software lets you accumulate points by streaming your favorite tunes and exploring new ones. These points can be redeemed for cash or gift cards.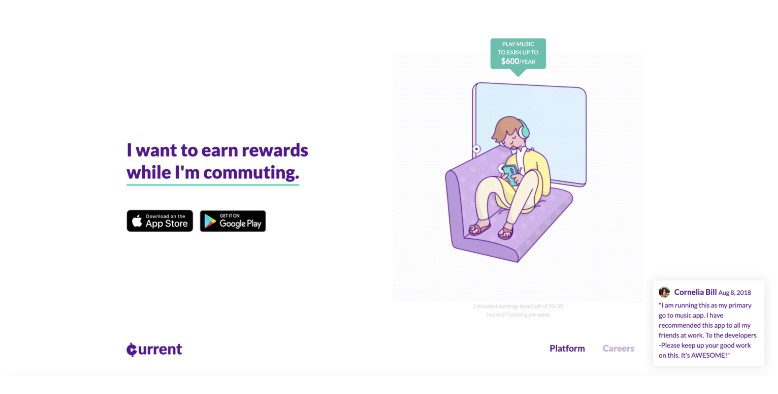 In addition to earning points through music listening, the app provides various other opportunities to boost your earnings. Users can engage in activities such as completing surveys, watching videos, and playing games, adding fun and variety to monetization. The flexibility of the app enables you to earn rewards from virtually anywhere.
It's worth noting that there is a limitation on earnings with Current Rewards—you can earn up to $600 a year. While this may not be substantial, it can still cover expenses like concert tickets or a few dining experiences. The points you accrue can be utilized to purchase gift cards, create offline music recordings, or cash out via PayPal.
2. Earn Listening To Music From Playlist Push
Imagine getting paid for simply listening to songs and sharing your thoughts on them—Playlist Push makes this a reality. The platform aims to support independent artists, allowing talented musicians to ascend to greater heights. If you have a discerning taste in music and possess writing skills, this website is tailored for you.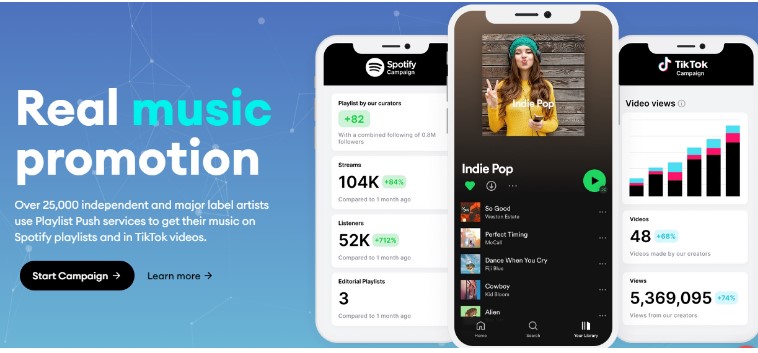 To be eligible for the curator program, you must own a playlist on Spotify, YouTube Music, or Apple Music, and your playlist should have a substantial number of followers. Meeting these criteria is essential to avoid rejection of your application.
What makes Playlist Push particularly appealing is its competitive pay rate. Each song you review earns you $12, and payments are conveniently deposited directly into your bank account. This not only allows you to indulge in your passion for music but also offers a rewarding way to contribute to the success of independent artists.
3. Earn Listening To Music From Slicethepie
Slicethepie is an innovative online platform that turns your passion for music into a rewarding endeavor. You can get paid to listen to new music tracks by signing up and providing feedback. You'll need to create an account and share some demographic information to get started, enabling the platform to tailor its song recommendations to your taste.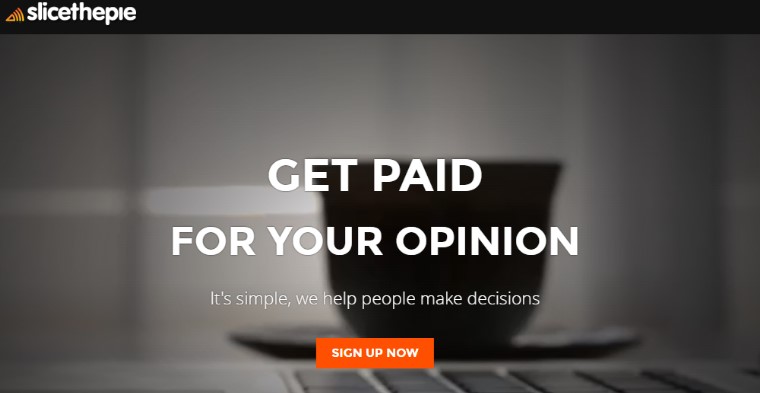 Once your account is set up, you can dive into reviewing tracks. The process involves listening to a randomly assigned song for at least 60-90 seconds before submitting your review. Your feedback and a star rating determine the amount credited to your account balance.
The earnings per review on Slicethepie vary based on the quality of your feedback and your star rating. It's a unique and enjoyable way to discover new music and contribute your insights while earning some extra income.
4. Earn Listening To Music From Musicxray
MusicXray is a platform that allows musicians to Earn Listening To Music and share their music and earn money in the process. This website acts as a link between scouts and artists. Musicians can submit their songs to the site, gain followers, and promote their music to build a fan base for a predetermined cost.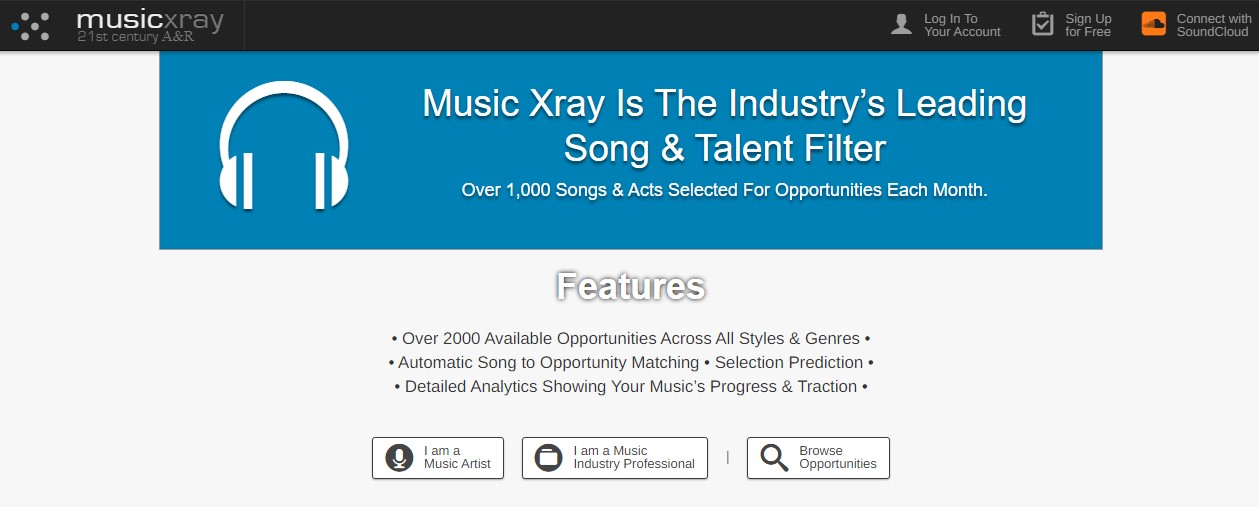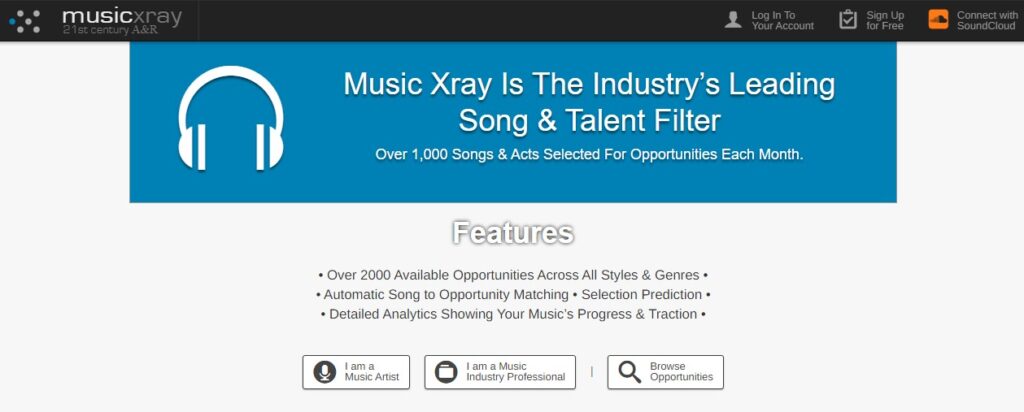 Users can register as fans for those who want to enjoy their favorite music. The majority of the recordings on the platform are short, typically lasting just 30 seconds. Payments to users are exclusively made through PayPal, with a rate of 10 cents for each song. Users must reach a minimum payout requirement of $20 to cash out. Music Xray is an ideal platform for users to turn their love for music into a side gig, encouraging them to earn while enjoying their favorite tunes.
5. Earn Listening To Music From Earnably
Earnably is a paid-to-do site that allows users to Earn Listening To Music and earn rewards by completing various tasks. Users can accumulate points by successfully finishing tasks, and the points awarded vary for each completed activity. The tasks on the platform encompass a range of activities, including taking surveys, watching advertisements or music videos, and listening to the radio.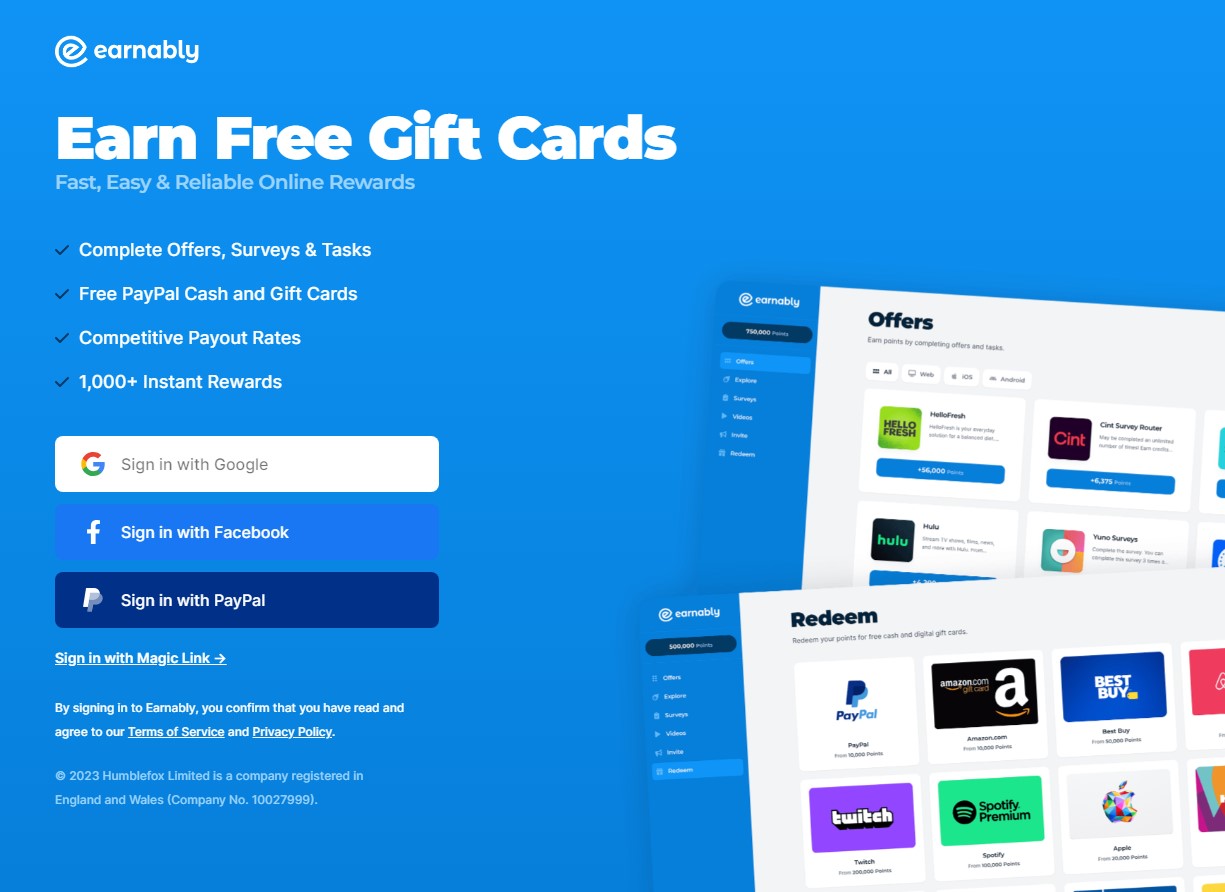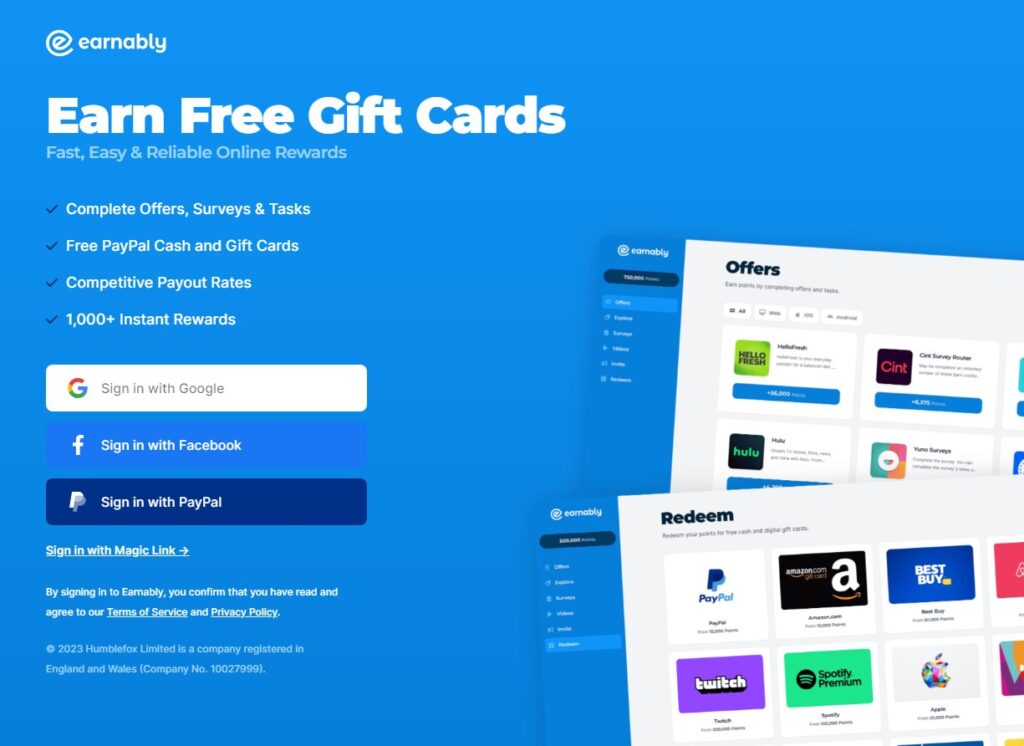 Earnably provides payment options through PayPal, Bitcoin, and Amazon Gift Cards to compensate users. To redeem their rewards, users can withdraw once they reach the minimum limit of $2, equivalent to 225 points. This flexibility in payment options and the low withdrawal threshold make Earnably an accessible and potentially lucrative platform for those looking to earn rewards through online tasks.
6. Earn Listening To Music From RadioEarn
RadioEarn is a unique app and online radio station that offers Earn Listening To Music and a cost-free membership. Upon signing up on their website, users can join the station and earn points every 15 minutes. These accumulated points can later be redeemed for cash or gift cards.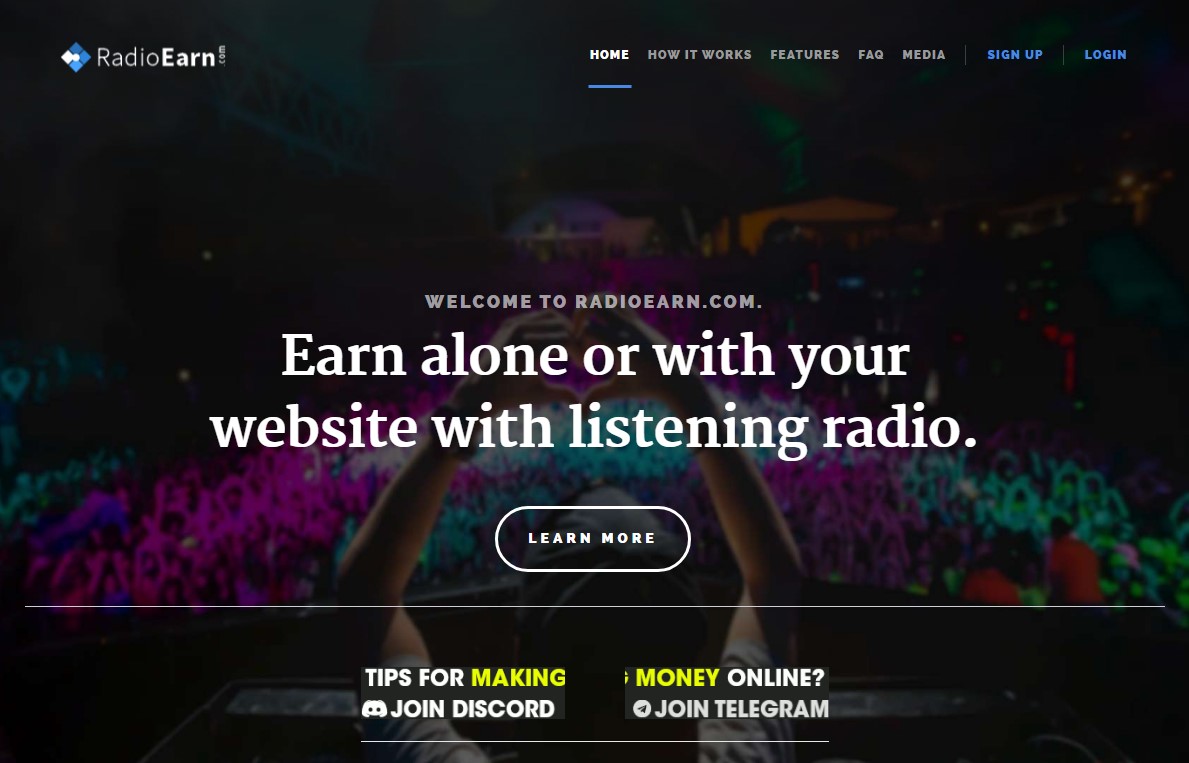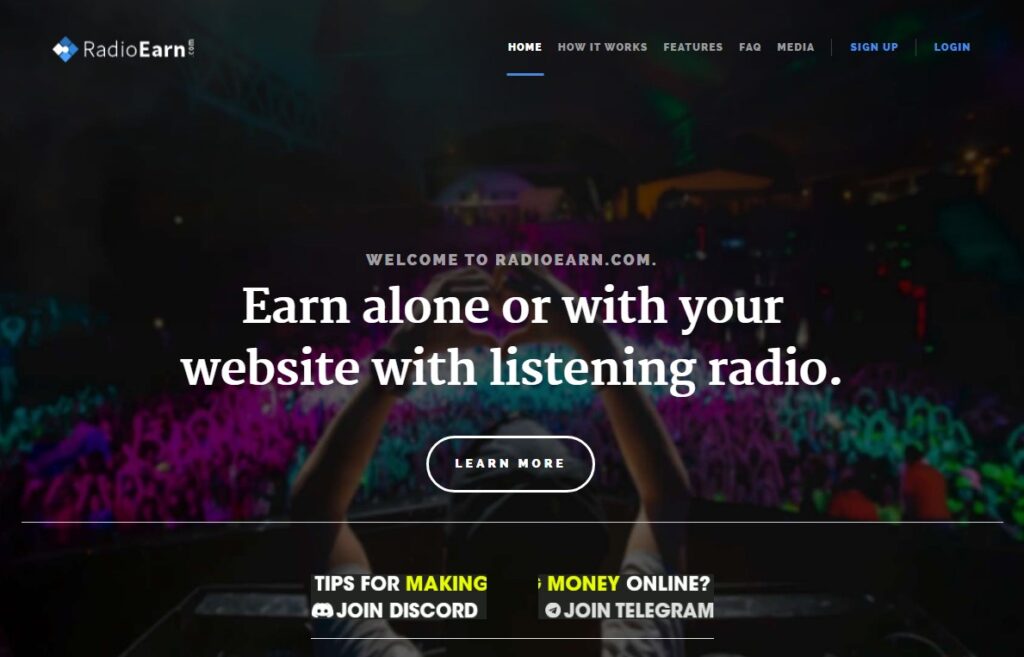 An interesting feature of RadioEarn is integrating the radio link into personal websites or social media accounts, enabling users to earn money whenever others click the link to listen to the radio station.
At the end of each month, the earned points are converted into USD, and users can cash out their earnings through various methods such as bank transfer (wire), Amazon Gift Cards, or Bitcoin (BTC). The earning mechanism is straightforward—you accumulate Points (Pts) for every 15 minutes of radio listening, providing an incentive for users to engage with the platform and potentially earn some extra income.
7. Earn Listening To Music From Hitpredictor
HitPredictor stands out as a notable music research company, engaging users in the pre-testing of songs before they hit the airwaves. Participants are paid to listen to music samples and provide feedback. Users can sign up, specify their music preferences, and then listen to the provided music samples, offering ratings.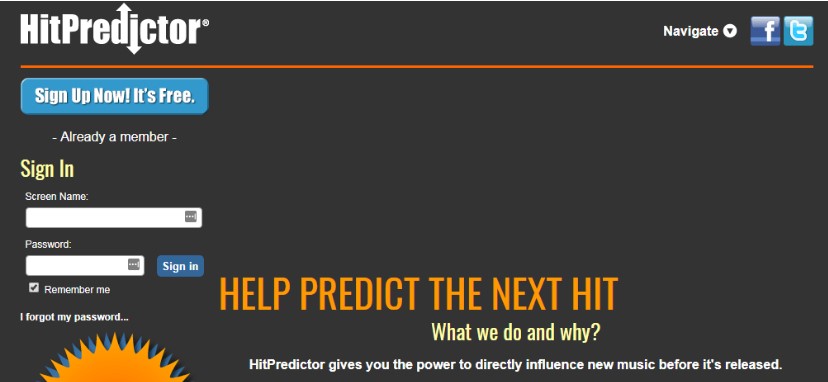 The company compensates users with points, with each song rated earning them 3 points, equivalent to $1. As users accumulate enough points, they can exchange them for rewards such as Amazon Gift Cards and other prizes. Additionally, users can expand their earning opportunities by rating artists, adding another dimension to their involvement with the platform. This makes HitPredictor an engaging and potentially rewarding platform for those passionate about music who want to contribute their opinions while earning extra benefits.
8. Earn Listening To Music From Cash4Minutes
Cash4Minutes introduces a unique concept by monetizing unused phone minutes through internet radio listening. To earn money with this platform, users must call one of the provided numbers to access the radio broadcast. Compensation is provided for each minute spent tuned in.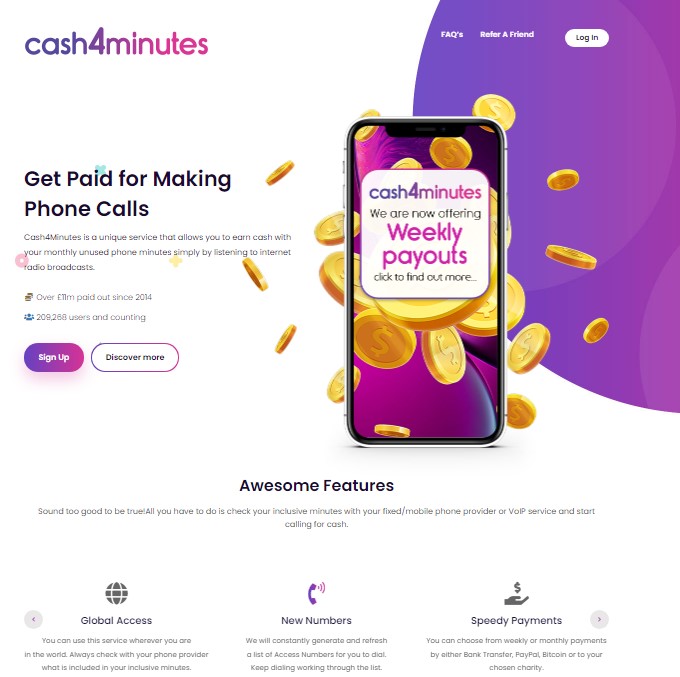 When it's time to cash out, users have multiple options, including PayPal, Bitcoin, bank transfer, or an Amazon gift card. This innovative approach allows individuals to turn their idle phone minutes into a source of income, providing flexibility in how they receive their earnings. Cash4Minutes offers a distinctive way to earn money by incorporating everyday activities like listening to radio broadcasts into a rewarding financial opportunity.
9. Earn Listening To Music From WeLocalize
WeLocalize offers a unique opportunity to Earn Listening To Music for individuals to earn by transcribing the lyrics of songs as part of their digital transformation services. This task involves listening to music and accurately transcribing the lyrics. The earning process is project-based, and interested individuals must apply for a position to get started. It's worth noting that various music-related positions are available, and the jobs offered may be location-based.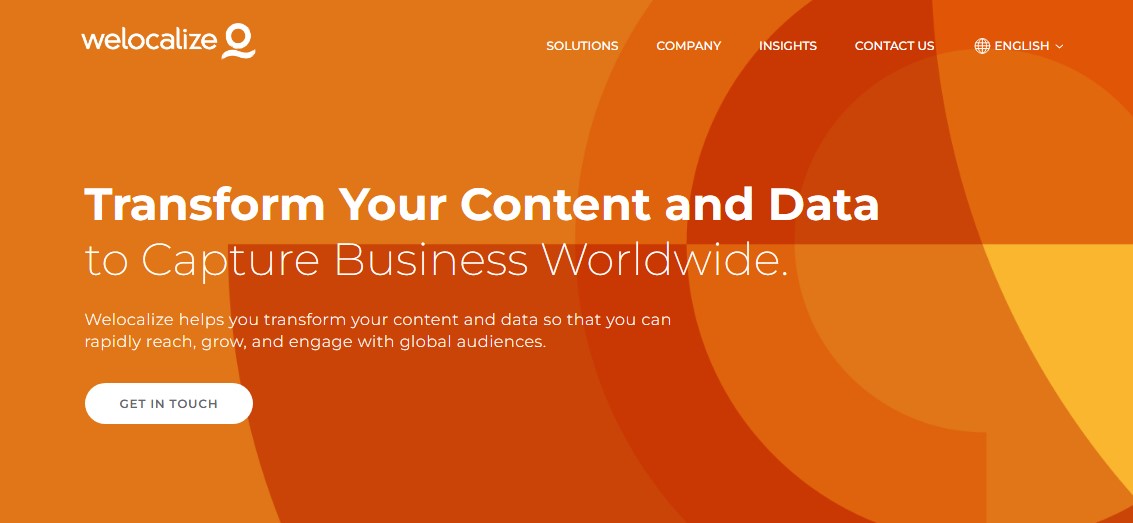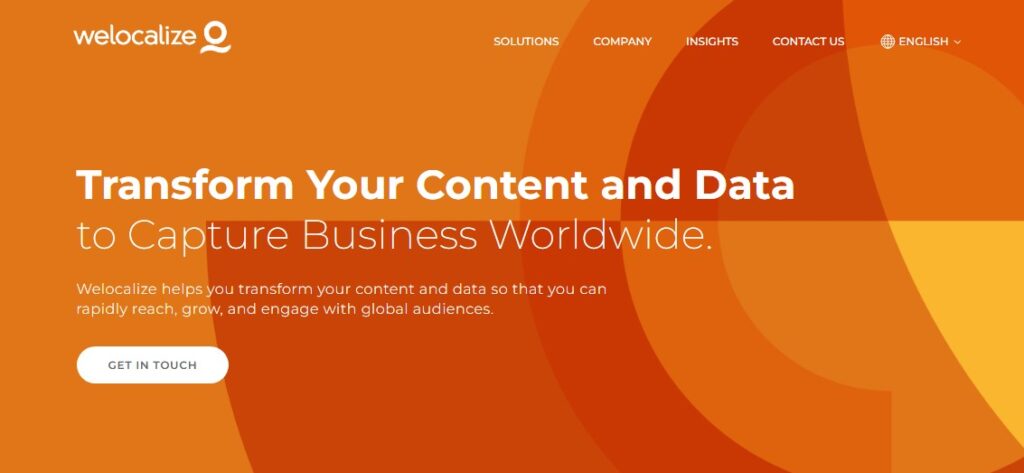 For example, if you want to work as a Music Lyrics Transcriber, you may need to be based in a specific location, such as the United States, to qualify. The payment details for each position will vary, and specific information will be provided upon acceptance of the position. WeLocalize offers a unique way for music enthusiasts with strong transcription skills to earn income by contributing to the digital transformation of music-related content.
10. Earn Listening To Music From AAMusic
AAMusic presents a unique opportunity to Earn Listening To Music for music enthusiasts to earn money while enjoying their favorite tunes. This mobile app allows users to listen to various streaming platforms like Spotify, Apple Music, and Google Music, all while earning points. Users can choose the streaming platform and playlist they want to play, and they accumulate points for every minute spent listening.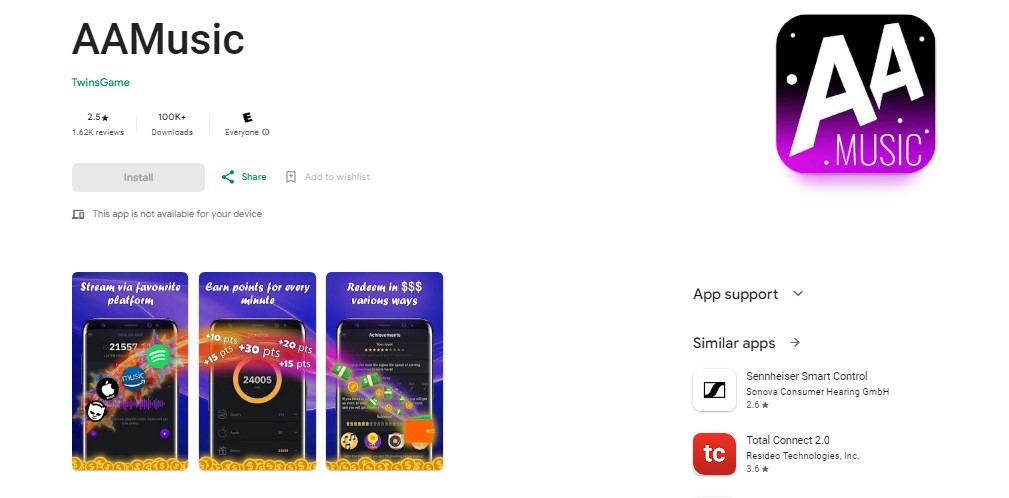 The earned points can be converted into cash, cryptocurrency, or gift cards. For cash withdrawals via PayPal, users must reach a minimum of $5. If you opt for an Amazon gift card, the minimum withdrawal amount is $5. Users can convert their earnings into Bitcoin for a quicker withdrawal option, with a minimum requirement of $2.
AAMusic offers a convenient and flexible way for users to monetize their music-listening experience, providing multiple options for redeeming their earned points.
See More:
Top 10 Highest Paying PTC Sites Without Investment in 2024
10 Best Sites To Get Free Google Play Gift Cards
10 Best Sites To Take Surveys For Amazon Gift Cards in 2024