Introduction
Animals Pop Fun An enjoyable elimination game where adorable animals await your tapping skills! Dive into a vibrant screen filled with 100 cute creatures and unleash your matching prowess by tapping on groups of three or more identical animals to make them vanish. With each level cleared, you're enticed with the promise of cash rewards. But here's where the game takes an unexpected twist. The advertised rewards are mere fractions of a cent, requiring extensive advertisement viewing and patience to reach the minimum cash-out threshold. Join us as we explore the captivating yet deceptive world behind Animals Pop Fun, lifting the curtain on its gameplay mechanics and rewards system.
What is Animals Pop Fun?
Animals Pop Fun is an enjoyable elimination game available for get on Android devices. The game features a lively screen filled with adorable animals.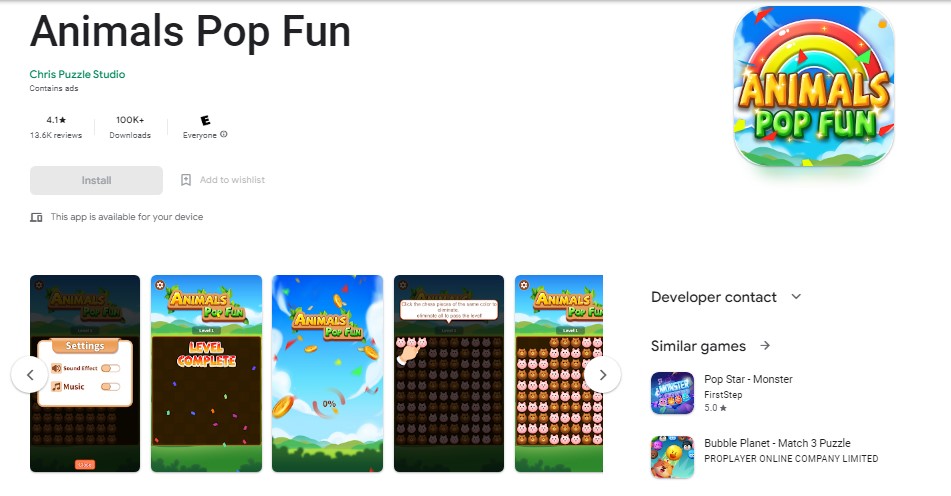 You aim to tap on clusters of three or more matching animals to remove them from the board. By clearing all the animals, you complete each level. The gameplay is simple.
The game claims that you can earn cash rewards as you progress. However, Animals Pop Fun sets itself apart from other cash games by offering very low payouts. The payout for each level is less than 2 cents.
This raises doubts about the advertised claims of earning $15,000 per month. The math needs to add up, leading to suspicions about the legitimacy of these promises. There may be more going on behind the scenes.
Let's delve deeper into the game's mechanics and uncover the truth behind its rewards system.
How Do Animals Pop Fun Work?
Animals Pop Fun is a mobile game developed using Unity, a popular platform for creating engaging and high-quality games.
One of the appealing aspects of Animals Pop Fun is that it's a free game that doesn't require any sign-ups or registrations. You can jump straight into the game and start playing without any hassle. You can immediately enjoy the fun and start collecting rewards without additional steps or barriers.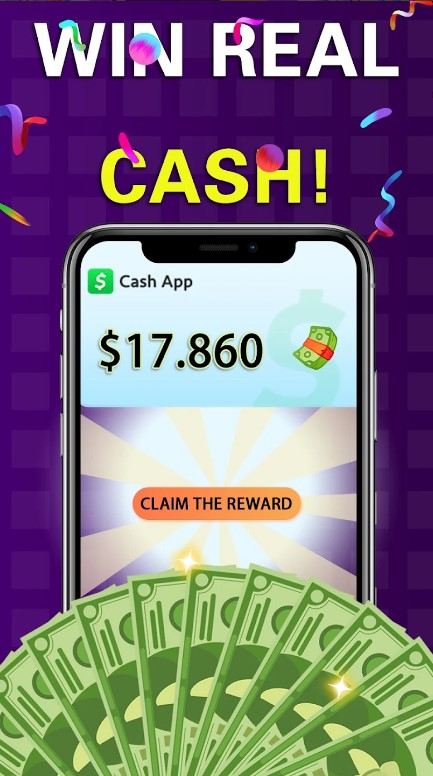 The game offers a user-friendly experience, allowing players to immerse themselves. Whether you're a casual gamer or looking for a quick and entertaining experience, Animals Pop Fun provides an accessible and enjoyable environment without any initial sign-up requirements.
How to Play Animals Pop Fun And Earn Money?
Let's walk through the gameplay of Animals Pop Fun. You have a screen containing 100 adorable animals when you start the game.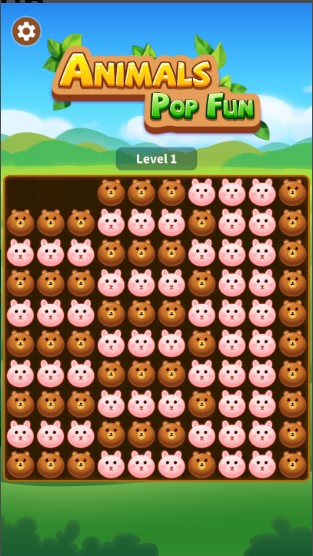 Your task is to tap on groups of three or more identical animals, causing them to disappear from the board.
Once you clear the entire board of 100 animals, a window pops up, tempting you with a cash reward. The displayed amount could be around $12 or $14, accompanied by an enticing "Claim" button.
However, here's the catch: When you tap the claim button, you are subjected to an advertisement, usually promoting "get-rich-quick" apps. You have to watch the entire video advertisement to collect your reward supposedly.
But instead of receiving the amount displayed, you are presented with a few coins and their equivalent value in US dollars. Unfortunately, these coins translate to less than a penny, mere fractions of a cent.
At this point, you are faced with a choice: You can either take a chance by watching another advertisement or potentially. Double your tiny reward by tapping the "Double" button or the "Claim" link and add the small reward to your accumulated stash. In either case, the amount you receive remains minuscule. For example, your $0.004 would become a staggering $0.008.
If you're eager to earn more coins, the game offers another option called the turntable. However, it would help if you endured another advertisement before you can spin the turntable to win exciting prizes like the iPhone 14, Samsung Galaxy S22, iWatch 7, and more.
It's important to note that while the game promises rewards, the actual payout amounts are significantly smaller than what may be initially anticipated. The main focus is on generating revenue through extensive advertisement viewing rather than providing substantial cash rewards to players.
How to withdraw Animals Pop Fun funds.
In Animals Pop Fun, you can access the withdrawal options by tapping the withdrawal button at the top of the screen. The game offers a range of withdrawal amounts, starting from as little as $0.5 and going up to $200.
While the minimum cash-out amount may seem low at $0.50, reaching it can be more challenging than expected. This is because the rewards you receive after each level are mere fractions of a cent. The extremely small amounts you accumulate with each level make it clear that it would take a substantial number of videos watched and levels completed to gather a 50-cent reward.
The game's withdrawal system raises questions about the feasibility and practicality of reaching the minimum cash-out threshold, especially considering the tiny rewards received after each level. It suggests that accumulating a significant amount of money through this game may be a time-consuming and arduous process.
FAQs
Are there any sign-ups or registrations required to play the game?

No, Animals Pop Fun requires no sign-ups or registrations. You can dive right into the game and start playing without any hassle.

How do I earn cash rewards in Animals Pop Fun?

After completing a level, you are given a window displaying a cash reward. To claim the reward, you will need to watch an advertisement. However, the actual payout for each level is significantly smaller than advertised, often amounting to fractions of a cent.

What minimum amount is required to cash out in Animals Pop Fun?

The game allows you to withdraw your earnings once you reach a minimum cash-out threshold. The options range from as little as $0.5 to as much as $200. However, achieving even the minimum threshold may prove challenging due to the small amounts received after each level.

Can I double my rewards in Animals Pop Fun?

Yes, you can double your rewards by watching additional advertisements. However, the increase in reward remains proportionally small, and it may require watching numerous ads to accumulate a noticeable amount.

Are there any other ways to earn coins in the game?

Animals Pop Fun offers a turntable feature where you can win prizes like the iPhone 14, Samsung Galaxy S22, and iWatch 7. However, accessing the turntable also involves watching advertisements.
See More:
Pin Puller Winner – Earn By Playing 100% Easy Android game
Make Money By Playing Domino Big Win 100% Easy Android Game
Dice Go – Make 100% Easy Money By Playing Android Games