Introduction
Are you looking for a way to make money and have enjoyment? If so, an app called App Flame declares you can make rewards by playing mobile games. Whenever you install and play a game, you will earn points called mCoins, which you can redeem for gift cards and PayPal once you reach the payout threshold.
What is App Flame?
App Flame is a Get-Paid-To (GPT) app that will pay you to download and play mobile games. And yes, it is a legit app that will pay you for playing the games they offer.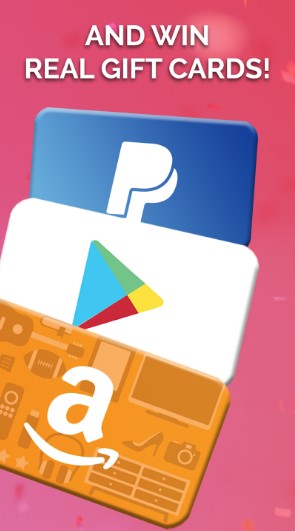 You earn coins per minute of playing the game. The more game you play, the more coins you earn. Grow your coins to over 9898 to redeem your first dollar from PayPal. You can also cash out your coins for gift cards. The app has 60,000 reviews, over 5 million installs, and a 4.2 rating on the Google Play Store! Most of the reviews are also giving a 5-star rating.
How to Install & Sign Up for App Flame?
To get started with App Flame, go to the Google Play Store on your Android phone and search App Flame. When you've reached the app, click on the download button and wait for it to finish. Then You can open the app and begin the sign-up process.
Immediately after opening the app, you'll have to sign up via email or Facebook.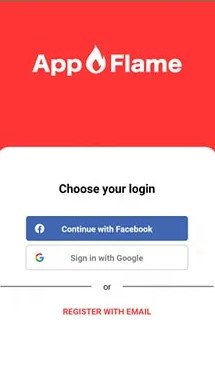 You also enter your age and gender. App Flame claims this helps match you to more exciting games.
You also earn 5555 mCoins as a sign-up bonus, allowing you to play a few games and cash out your rewards quickly.
Make money by playing games App Flame.
Most of what you will earn from this app will come from playing mobile games.
When you log in to the app, press the "Featured" option in their menu, and you will see all the games you can play.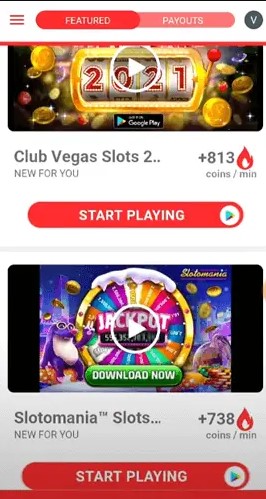 You will see the number of coins you can gain per game on the list.
However, this isn't the actual number of coins you will make from the game. App Flame will pay you specific coins for every minute you play the game.
But their reward system is designed so that you will earn fewer and fewer coins the longer you are playing a game. So, if you want to make coins efficiently, I suggest you don't play a game for more than an hour.
When you see a game you like, press it, and it prompts you to install it on your mobile device. Once the game is installed, it will be included in your My Apps list in App Flame.
Open App Flame first, go to the "My Apps" section, and open the game from there. When you do that, you will earn the coins you are supposed to make when you play the game.
Make money by Referral Program at App Flame.
App Flame has an extremely great referral program, which benefits both you and your referral at the same time.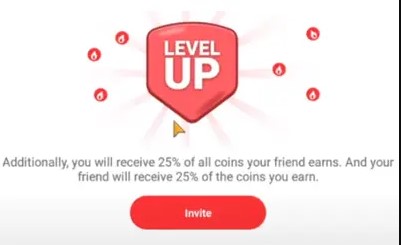 You will get 250 points for every friend you invite, plus 25% of their earnings. Not only that, but your friend will also earn 25% of all the coins you collect.
Click the red button "Invite" to send your QR code to all the people you want, or click on the blue button to share via Facebook.
How do you get paid from App Flame.?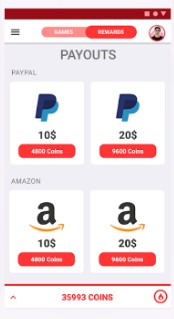 Once you've reached the minimum payout requirement, you can redeem your points via Paypal and various gift cards from your favorite brands like Amazon, Steam, iTunes, Starbucks, TK Maxx, and more.
Most gift cards come within a week, and PayPal deposits come in on either the same day or the next day.
How Much Can You Make from App Flame.?
One hundred coins earn you about a penny. Games on the App Flame pay between 200 and 1000 coins per minute. So you can earn between $1.20 and $6.00 per hour. If you average 2 hours per day of gameplay, you can make about $7.00 daily.
Play five days a week and end the month with about $35 bucks. It's beer money, but that's about it.
FAQs
Is App Flame Legit?

App Flame is a legit gaming rewards app that pays you with PayPal cash and gift cards for playing different mobile games.

Is App Flame worth it?

Maybe! If you like playing mobile games on your phone, you should get paid a few shekels.

Can you use it on a desktop?

App Flame is a mobile-only platform. It doesn't even have a website. So, if you expect you can use it on your desktop or laptop, you will be disappointed.
See More:
Gamehag App Review – Rewards For Playing Games With 4 Other Ways
Cashyy App Review – 3 Best Ways TO Earn Money Online
JustPlay App Review – 3 Best Ways To Earn Money
Mistplay App Review – Make Money By Playing Games on Your Phone 100% Loyal