Introduction
Cinchbucks is a "get-paid to" (GPT) platform where you can collect CB points for doing surveys, watching videos, completing offers, shopping and more. Once you collect sufficient CBs, you can redeem your points for PayPal cash, Paytm and different gift cards.
What is Cinchbucks?
Cinchbucks was founded in 2014 and currently has over 1 million members.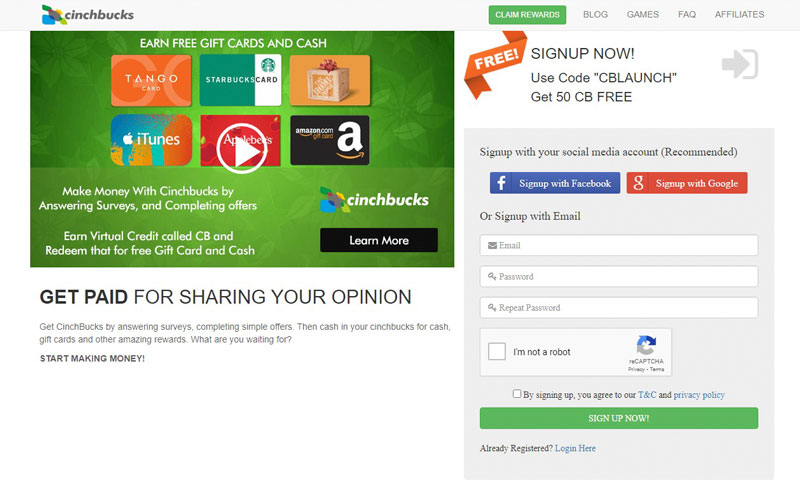 The site is legit, and it pays its members for completing the tasks that members complete. There are multiple ways through which people make money on the platform. It is a Get-To-Paid website that presents many ways people can make money.
How to sign up for Cinchbucks for free?
The sign-up is free and straightforward. Provide your email, choose a password, and then click on the confirmation link sent to your email.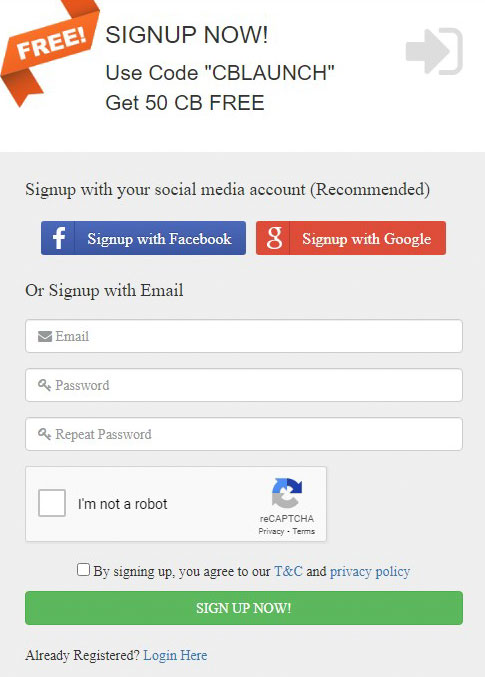 They are currently offering a unique promo code you can use to earn 50 points (CBs) when you sign up.
9 Easy Ways to Make Money on Cinchbucks.
There are multiple ways in which people can make money on the platform.
1. Make Money by Paid surveys.
Like most other GPT sites, Cinchbucks offers paid surveys to earn. It provides paid surveys through third-party providers, which means they cooperate with several survey providers, and you will find a good amount of paid surveys here.
There is no requirement for a specific number of surveys you must take to be a member. You can take as many or as few as you want.
2. Make Money by Cashback
Cinchbucks has a small section where you can earn cash back from some services you can buy on the internet. It related these services to web hosting, email, and other internet marketing services.
3. Make Money by Offerwalls
When it reaches offers, Cinchbucks connects you with several third-party providers such as Trialpay, Persona.ly, PeanutLabs, Offertoro and more.
I consider these Offerwalls as miniature versions of a GPT site because most of them provide offers, surveys, and other tasks.
4. Make Money by Joining the bonus.
Sometimes you will get a pop-up with a promo code when you first join the Cinchbucks website. We can then utilise this code to get a joining bonus.
After you sign up, it might not be clear where to put this code, but it is at the top of the screen where it says "CB Code".
According to the site, these promo codes can appear anywhere on the Cinchbucks website, blog, and social media pages.
You can also earn 50 extra points by filling out your user profile after joining.
5. Make Money by Referral program.
Another way to achieve CBs is by inviting others to join Cinchbucks via your affiliate link. you will make 10% of the person's earnings when they make their first 1000 points. You can earn real money via this method by referring many people to the platform. However, it is still a great method to make money.
6. Make Money by Watching videos.
You can get paid to watch videos on Cinchbucks. It is the same video option as many other similar sites offer, It can be entertaining and easy, but it takes a lot of time to make money by watching these videos. It is worth it if you love watching videos. But if you plan to make money, you will get better returns from other options on Cinchbucks.
7. Make Money by Play games.
Cinchbucks has A LOT of small online games you can play for free.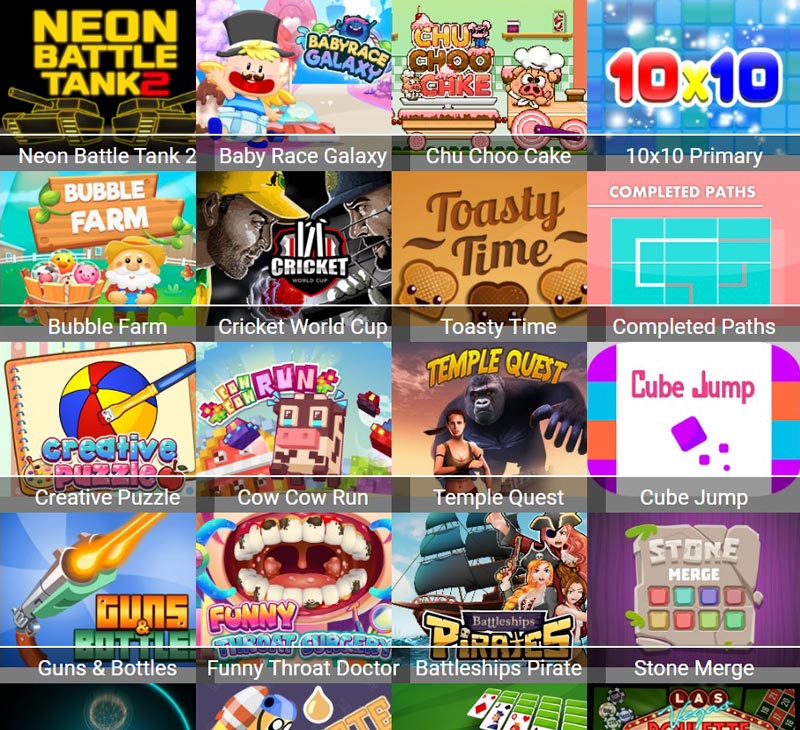 You can find games in different genres on this platform. There are a lot of entertaining games, so if you like playing games, you can see a lot here.
8. Make Money by Coupons
You can find coupons that will give you small discounts on some products. The discount can be savings on products. The products are usually family items, but you won't get much from them.
Note that you cannot use these coupons worldwide. They are usually appropriate if you live in the United States. If you live in the US, it is an excellent method to save money if you find coupons for the items you use.
9. Make Money by Chrome extension.
You can get an extension for your Chrome browser called CinchAddon This means that you will automatically get a notification in your browser when a new survey or offer is available.
Using Chrome can be an easy way to take advantage of every survey or offer without having to check on the site.
How can you get paid?
Once you have the minimum threshold or have earned the required number of Cinchbucks points, you can withdraw your earnings by redeeming other gift cards such as Google Play, PayPal, Amazon, iTunes, Netflix, PlayStation, Steam, Xbox, and lots more.
FAQs
Can you use Cinchbucks on mobile?

If you want to complete surveys on the go, you can do so on Cinchbucks. Although it does not have a mobile app, its website is mobile-friendly.

Who can join Cinchbucks?

Cinchbucks is available to people worldwide. You can join Cinchbucks if you are at least 18 years old, and 13 years olds can join, provided they receive their parents' permission.

Can you get support?

If you need help with any issues with your Cinchbucks account, the website has a fairly extensive section with an FAQ where you can find answers to the most common questions.
See More:
Wintub Review | 2 Easy Ways To Make Money From Wintub.com
How SproutGigs works | How to Make Money From SproutGigs
Rewarding Ways Review | 4 Easy Ways To make money From Rewarding Ways
54 Best Platform To Get Paid To Watch Videos Online in 2022