Introduction
Conversion Crimes is a user testing site that allows individuals to earn extra income by participating in website testing projects. By providing valuable feedback and insights, testers help website owners improve user experience and increase conversion rates. Conversion Crimes is a legitimate site that pays its testers for completed projects, and the payment process is simple and convenient. The site is available worldwide; anyone can register as a member regardless of location. While the frequency of test invitations may vary depending on location, Conversion Crimes offers an opportunity for anyone interested in earning extra cash to participate in user testing projects.
What is Conversion Crimes?
Conversion Crimes is a legitimate platform that allows users to earn extra money by participating in user testing projects. As a user-testing site, it allows individuals to test websites and provide feedback while earning money. This platform can be a great way to earn extra cash if you possess the required skills.
How to Make Money by Website Testing Projects From Conversion Crimes?
Conversion Crimes is a legitimate user testing site that allows users to earn extra cash by testing websites. The only way to earn money from Conversion Crimes is by taking on user testing projects. When you become a user tester, you can log in to the member dashboard to check if there are available projects you can work on.

Before taking on paid testing projects, you must take practice tests, which are straightforward and meant to evaluate your skills. During these tests, you will be asked to install VidGrid, a screen recording software that records your screen as you navigate the website. You must also use a microphone or headset to record your thoughts and opinions throughout the test.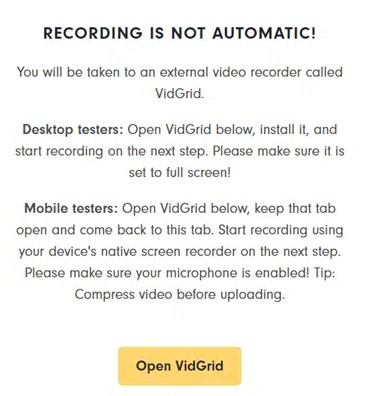 When taking a test, you must be in a quiet room to avoid background noise and speak honestly and clearly about what you are testing. If you need more confidence in explaining what you do while recording, there may be better earning opportunities.
If you fail the practice tests, you will have a second chance but cannot take the same tests immediately. Conversion Crimes will give you a different set of tests later to evaluate your spontaneity and ability to understand instructions.
When doing a paid testing project, you must submit the recorded video and wait for the client to rate it. If it meets their standard, you will receive payment. To ensure the successful completion of a test, you need to provide valuable feedback, speak clearly, speak your thoughts out loud, set up the technology correctly, and follow instructions properly.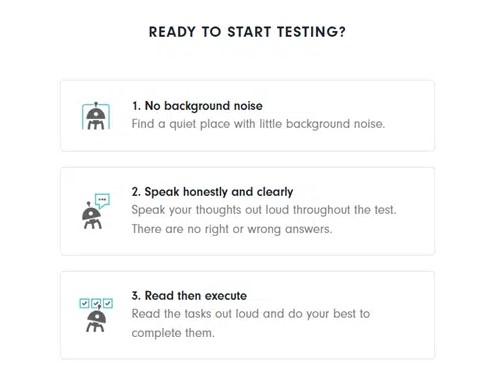 Overall, Conversion Crimes offer a legitimate opportunity to earn extra cash by testing websites, but it requires attention to detail, good communication skills, and the ability to follow instructions accurately.
How Do You Get Paid From Conversion Crimes?
Similar earning opportunities, you can check out other user testing sites like UserTesting, TryMyUI, and UserFeel.

However, it is important to note that user testing opportunities are only sometimes readily available on Conversion Crimes. The availability of projects will depend on the demand of their clients. Therefore, this should not be considered a reliable source of income.
Additionally, qualifying for paid testing projects may take some time as you need to pass the practice tests first. It is also essential to have a quiet environment and to be able to articulate your thoughts clearly to succeed in this type of work.
Overall, Conversion Crimes can be a good option for those who want to earn extra cash through user testing projects, as long as they meet the requirements and can secure projects when available.
How to Join Conversion Crimes?
Therefore, you may not receive as many testing opportunities if you live in a less-populated country or a country without a high demand for testing. However, since Conversion Crimes is available worldwide, there is still a good chance that you will receive testing projects regularly.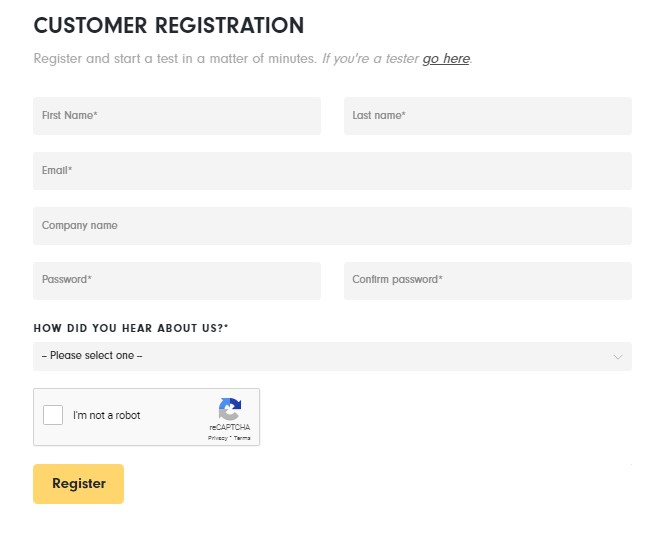 It is also worth noting that Conversion Crimes do not have any specific requirements regarding your demographic information. As long as you can fulfill the basic requirements for being a user tester, such as speaking clearly and following instructions, you can sign up regardless of age, gender, or other personal details.
Overall, Conversion Crimes is an excellent option for anyone earning extra cash by testing websites and apps. It is easy to join and offers a simple payment system, making it a convenient way to earn money online.
FAQs
Is Conversion Crimes Legitimate?

Yes, Conversion Crimes is a legitimate website that offers a real opportunity to earn money by testing websites. The company pays its users promptly via PayPal.

How much can I earn with Conversion Crimes?

The pay for each project varies but typically ranges from $5 to $20 per test. The time required to complete a test is usually 15 to 20 minutes. It is not a full-time job but a way to earn extra cash.

How do Conversion Crimes work?

Conversion Crimes connects businesses with real users willing to test their websites and provide feedback. The process involves the user recording a video of their experience while browsing the website, explaining their thought process, and offering suggestions for improvement.

Is there a minimum payout threshold for Conversion Crimes?

No, there is no minimum payout threshold, and you can withdraw your earnings as soon as they are available in your account. The payments are processed automatically every Monday evening via PayPal.
See More:
EzPoints Review – Earn Free Robux By Watching Videos With 4 Easy Ways
JustAnswer Review – Earn Money By Answering 100% Easy Questions
Answeree Review – Earn Money by Answering Questions (100% Worth It)