Introduction
If you are looking for a convenient way to earn extra cash online, consider using an online rewards platform that can be used from a mobile phone. One such platform is called EarnByApp. This platform promises you can earn by simply using your smartphone.
What is EarnByApp?
EarnByApp is a GPT site that will pay you for installing apps.EarnByApp is an online rewards platform where you will be asked to download other apps to earn. Although you can log in to this site from a laptop or desktop, all the earning opportunities offered will require using a mobile device.
How to join EarnByApp?
The registration process is also very simple. Fill out their sign-up form and then click the activation link that will be emailed to you. Once you've done that, you can log in to the site and earn.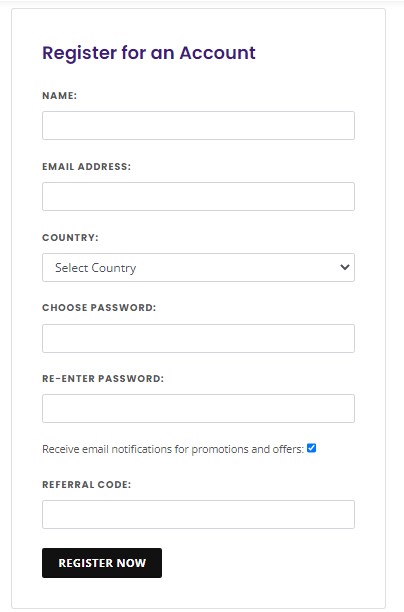 Remember, even though the site is available globally, earning opportunities will vary from country to country. In some countries, you will have more opportunities to earn, while in some, there will be very few.
1. Make money by direct installations from EarnByApp.
One way for you to make money from EarnByApp is by doing direct installations. You that must do this on your mobile device, not your computer.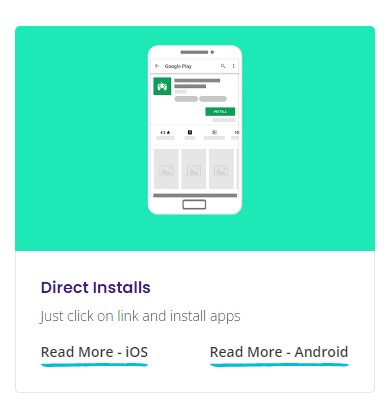 As the name indicates, direct installs will request you to download a certain app to your mobile device. You will be taken straight to the app's Play Store or App Store page by clicking the installation button. All you have to do is download and install it.
Then, take a screenshot of the app installed on your mobile device and then go back to the EarnByApp dashboard and upload it.
Once you've uploaded the screenshot, it will notify you that your task is a success, and you just made the amount.
It would help if you remembered that you must keep the app for at least 24 hours to get the credits.
Their platform has an algorithm that will check it and remove the credits if you uninstall it before 24 hours. And if you do this regularly, your account will be suspended.
2. Make money by Keyword installs from EarnByApp.
Keyword installs work a lot like direct installations. You also have to install a specific app on your mobile device.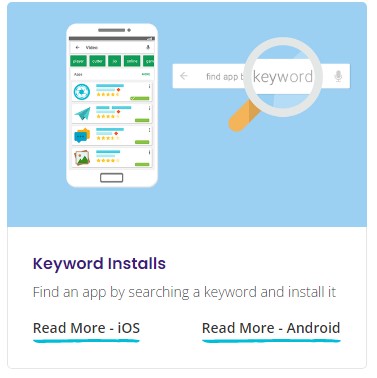 The main difference is when you click the installation button, instead of being taken directly to the app's download page, it will only take you to the Play Store or App Store app.
So, you must explore the app, you require to download manually. The best way to find the app fast is to memorize the icon.
Make sure you download the correct one to get the reward. If you use the right keyword when exploring, it will occur in the top 20 results.
Once you find the right app, download and install it. And after it is installed, take a screenshot confirming you've installed the app and then upload it on the EarnByApp page.
Again, you will get a notification that says your task is a hit, and you just made the amount.
You must keep the app for 24 hours so EarnByApp won't remove the reward from your account balance.
3. Make money by Referral program from EarnByApp.
Last, you can make more rewards by inviting others to join the site. All you have to do is share your invite link with them, and once they sign up to the site using your link, they will become your referral.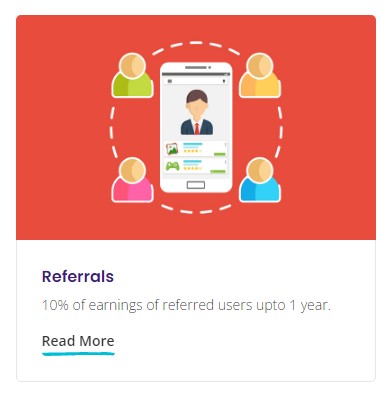 You will then reach 10% of all the money generated by your referrals for up to 1 year from they sign up. It's a good form of passive income, but the drawback is that you can only make from your referrals for one year.
Most GPT sites have a referral program that lasts for a lifetime and also often a higher percentage. On a site like ySense, you will, for example, get up to 30% for life.
So, EarnByApp's referral program is a bit impressive and slightly less attractive long-term-wise.
How do you get paid from EarnByApp?
Every app you install will earn you a certain amount. Once you've reached a minimum of $2, you can withdraw your revenues via PayPal. This is the only payment option available, but you can withdraw it via Paytm or UPI if you live in India.
You will get a payout within two business days of the payout request. So, it's a pretty fast turnaround, which is good for you since you won't have to wait long to receive your payments.
FAQs
Who can join EarnByApp?

EarnByApp is available globally. This means you can sign up as a member anyway of where you live. You have to be at least 18 years of age to join.

Is EarnByApp a legit site?

EarnByApp is a legit GPT site that will pay you for installing apps. It has a few good qualities but certain limitations you must consider.

What is the minimum withdrawal amount?

The minimum amount is $2. You will get a payout within 3-4 business days of the payout request.

Can you use it on mobile?

For a platform that demands you to install apps on a mobile device, it is, in my thought, certainly weird that they don't have a mobile app of their own.
See More:
EarnDoing – Helping You Earn The Most Money By 5 Simple Ways
Unique Rewards – 10 Ways You Can Make Money from Home.
Voices – Make Lots of Money by Reading Words 100% Easy Method