Introduction.
Are you looking to earn extra cash online? There's a site called GamerMine claims you can earn by doing simple tasks. So, it's certainly an interesting way to make money online.
What is GamerMine?
GamerMine is a Get-Paid-To (GPT) site that offers multiple ways to make money. It's like another GPT site. And yes, it is a legit site since it will pay you for their earning opportunities, such as watching videos, filling out surveys, and other methods.
How Do You Get Started With GamerMine?
Getting started with GamerMine is fast. You enter a name, and you are inside.

But once inside, you immediately enter your email address and create a password in your profile. This allows you to log in later and is required before you can cash out your earnings.
Once you do that, you need to head over to your email and activate your account by pressing the verifying link sent to you.
How to make money from GamerMine?
So, here's how to make money from GamerMine.
1. Make money by answering surveys from GamerMine.
Like every GPT site, GamerMine has surveys available. To answer a survey, you first have to give personal information about yourself, and then you will be given matching surveys to fill out.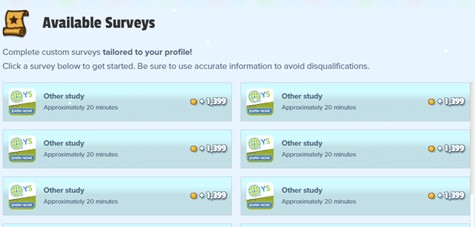 You have to tick answer boxes or sometimes write your opinion about whatever the survey is asking for. Once you are done, it will reward you with gold in Gamer Mine.
2. Make money by Offer Walls from GamerMine.
Offer Walls are a vast listing of offers available from different providers.

These include surveys, mobile phone app installs, signing up for free trials, playing games to a certain point, and spending money on online casinos. You will earn the promised reward when you complete an offer on an offer wall. The earning potential for offers per task can range from 63 to 20,000 gold.
3. Make money by Watching Videos from GamerMine.
Who doesn't watch videos these days? Watching videos will be the easiest of all options to earn on GamerMine.

The only provider available right now is Hideout.tv. So, you can make passive income by just allowing videos to play. The reward for watching one video is meager. You will typically make at least $0.1 per video you watch.
4. Make money by Playing Games from GamerMine.
You can make daily gold passively by advertising Gamer Mine in your Steam name and avatar. You can make gold semi-actively based on your 2-week playtime on supported games.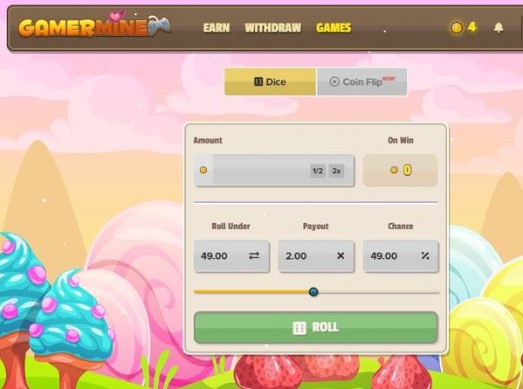 GamerMine will award you the corresponding rewards depending on your time playing their supported games. Of course, you will make more for more hours playing the said games. But if you aren't a gamer, this isn't the best earning opportunity regarding the time-to-money ratio.
5. Make money by Referral program from GamerMine.
GamerMine also has a referral program you can participate in. To make money from their referral program, you must share your referral link with the person you want to invite.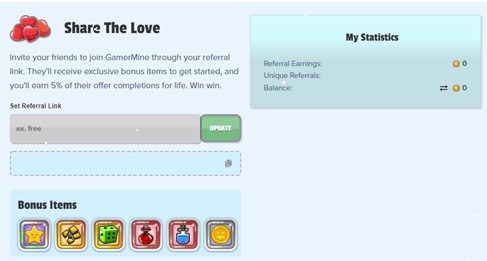 Then, when that person clicks your link and signs up as a member, they will become your referral. You will receive a 5% commission every time your referral completes an offer. This commission will be shouldered by GamerMine and will not be deducted from your referral's earnings.
How do you get paid from GamerMine?
Every earning possibility, Gamer Mine will reward you with a certain number of coins. Then, you can use the coins to redeem various rewards.

Gamer Mine has several reward opportunities you can select from. If you want cash, you can get paid via PayPal. But it also offers to pay you in various cryptocurrencies like Bitcoin, Ethereum, LiteCoin, and Bitcoin Cash, which are great options.
You can also convert your rewards to an Amazon gift card, BitSkins, or OPSkins credits. The threshold required to redeem a reward will depend on your chosen reward. The same thing takes to the processing fee involved.
For example, if you choose to convert your coins to cash via PayPal, you need to earn at least 500 coins, equivalent to $0.5. However, a processing fee will be involved, which will be 250 coins or $0.25. For other reward options, the processing fee will be significantly higher.
FAQs
Is GamerMine Legit?

GamerMine is a legit GPT site for anyone looking for a fun and engaging way to earn money online.

Can you use it on mobile?

GamerMine doesn't have a mobile app, but its site is mobile-friendly. You are using an app if you check out the mobile version of their site.

Who can join Gamermine.com?

Anyone can join Gamermine.com. You can register as a member as long as you are at least 18.

Is It Worth Joining GamerMine?

It is worth joining if you are OK with the limited earning potential and time-consuming nature of GPT sites.
See More:
FingersClix Review – Earn money with 7 Easy Tasks Jobs and more
FitPlay App Review – Make Money by Playing Games With 2 Easy Tasks
DietBet Review – Make Money While Losing Weight 100% Easy Ways
Digiwards App – Make Money by Playing Games and 3 Easy Tasks