Introduction
If you want to lose weight, there is good news for you. Is there a site called DietBet that claims it will help motivate you to lose weight and have a chance at making money simultaneously?
If you are interested in starting your weight-loss journey, you might be interested in using this site.
What is DietBet?
DietBet is a weight-loss platform that will inspire you to achieve your weight-loss goals through the games they offer. It was created by the same company that made StepBet.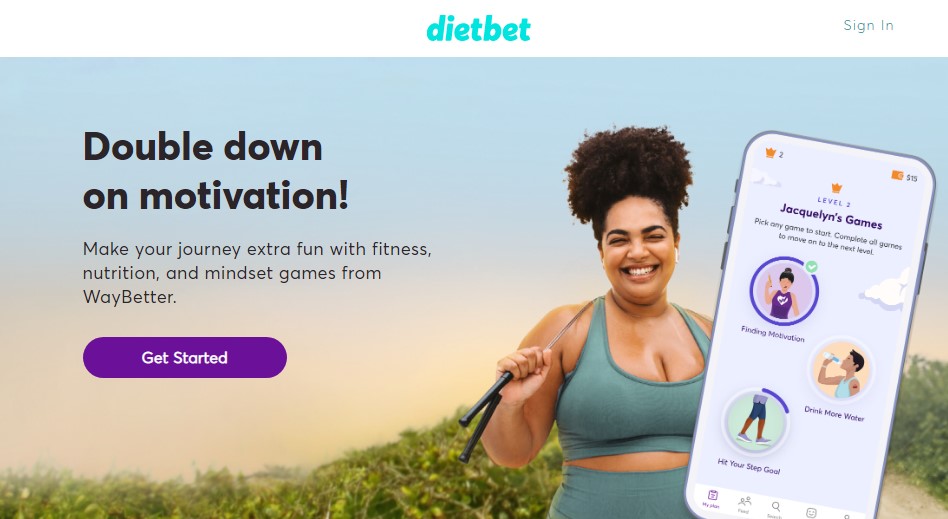 As mentioned, you can make money while losing weight in this section. And yes, it is a legit site. You can make money while you are on your weight-loss journey.
How to join DietBet?
You can use your Apple, Google, or Facebook account to sign up as a member.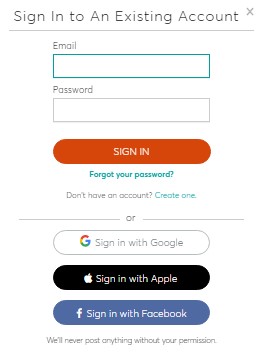 You can also provide your login details. Once you've completed the registration form, you can join their games immediately. That's how easy it is to join their platform.
How to make money from DietBet?
So, here's how to earn from DietBet.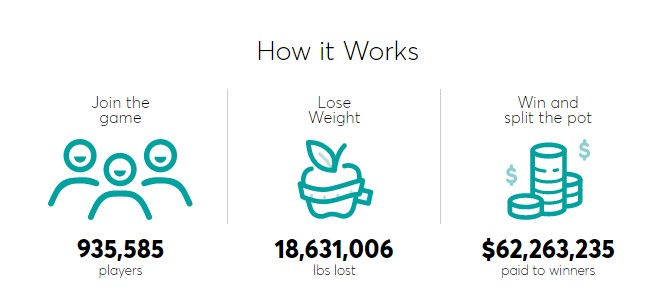 How to make money by Weight-loss games.
As the site's name suggests, you must place a bet to participate in their games. You will only make money if you win the game.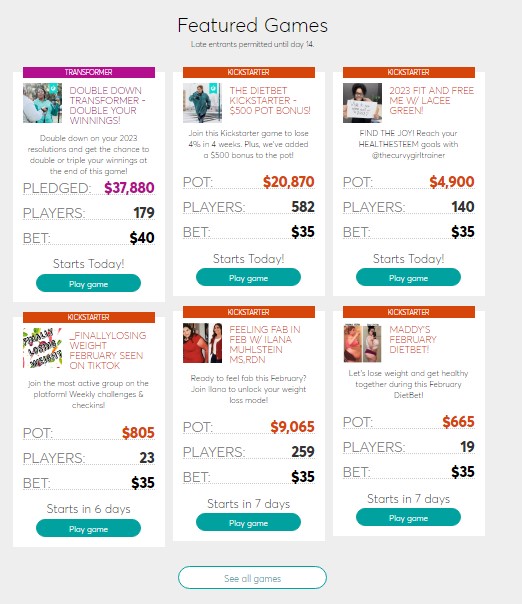 There are two kinds of weight-loss games you can join on DietBet – KickStarter and Transformer. A Kickstarter game is developed for minimal weight-loss plans in a faster duration. In difference, a Transformer game is planned to lose a substantial amount of weight gradually, healthily, and supportively. This kind of game usually lasts six months, while Kickstarter games only last for a month.
So, depending on your weight-loss goals, you must be careful when choosing the game you want to play since money will be involved.
You can see what you require to do to join a Transformer game. It's the same with Kickstarter games. The only difference is in step 2. For Kickstarter games, the weight-loss goal will only be 4% of your body weight, and the length will only be one month.
Everything else will be the same. When you join a game, you must pay a certain amount monthly. You can use your credit card or your DietBet balance to pay.
When the game starts, you must submit a weigh-in photo, so the site can note your starting weight. When taking the picture, it will give you a weigh-in word (refer to the image above) to ensure that the photo was taken on the day.
Then, submit another weigh-in photo when the game ends. As for the prize, if you are the only game-winner, you will get all the pool cash. But most of the time, you will share the winnings with other partners. If all the players hit the weight-loss plan, you will more or less bring your money back.
But the good thing is, you still lose some weight, which is important. That's what's good about their games. As long as you hit your weight-loss dream, you will never lose money.
And occasionally, DietBet will add a reward to the pot money. So, even if all the players hit the goal, you will also get some money.
Another unique thing you can do with their weight-loss games is created your own. You can set it so you can only compete with your friends. So, you have plenty of options to play their weight-loss games.
How to make money in Referral Program.
The referral program of DietBet is less profitable than you might hope. Normally, on other online rewards sites, you will earn a certain reward when you invite a person to join the site, and they accept your invitation.
But with DietBet, the only advantage you will earn for asking other people to join the site is if they join the same weight-loss game you joined. Then, if the competition has a prize for the MVP, you will acquire that prize.
Not all games offer a prize for the MVP. That's why their referral program could be more profitable.
How Does DietBet Pay?
One significant advantage to DietBet is that their payments are confirmed and fast. DietBet pays users via PayPal, and winners earn their profits pretty quickly. Shortly after a game finishes, revenues arise in your DietBet account's Points section.
Select that option in this section to cash out your points through PayPal. Payouts are available within 48 hours of payout requests. Alternatively, you can quit your payments in your Points section to cover coming DietBet costs.
FAQs
Who can join DietBet?

DietBet is available more or less worldwide. So, you can register as a member no matter where you live.

Can you use it on mobile?

DietBet has a mobile app you can download to join games and conveniently submit your weigh-in photos using your mobile device.

Is DietBet a legit site?

DietBet is a legit weight-loss platform allowing you to win cash prizes when participating in their weight-loss games.
See More:
Digiwards App – Make Money by Playing Games and 3 Easy Tasks
EldiBux – 7 Best Ways To Earn Money by doing Simple Tasks
CashNGifts App – Earn Money by Playing Games And 3 More Easy Ways
Cashzine App Review – Earn Money by Reading Articles & 2 Easier Ways