Introduction.
Survey and reward websites have always been famous for making money online. One of the well-known reward sites is GrindaBuck. GrindaBuck is a GPT site where you can earn points for taking surveys, completing offers, watching videos, and completing other simple tasks.
If you want to learn more about Grindabuck, you've come to the right place. In this article, I will tell you everything about this platform so that you can decide for yourself.
What is Grindabuck?
GrindaBuck is a reward site founded by Grindabit Interactive, Inc. in 2015. Like other reward websites, they claim to pay users for completing offers, watching video clips, accomplishing minor tasks, and much more.
This platform rewards its members through e-gift cards, PayPal, or cryptocurrency for helping them conduct market research for brands.
When you take part in surveys, product downloads, watch videos, or test new products, Grindabuck will pay you.
How to Create A Free Account?
The registration is straightforward. You must complete a short form with basic details, such as name, email, and date of birth.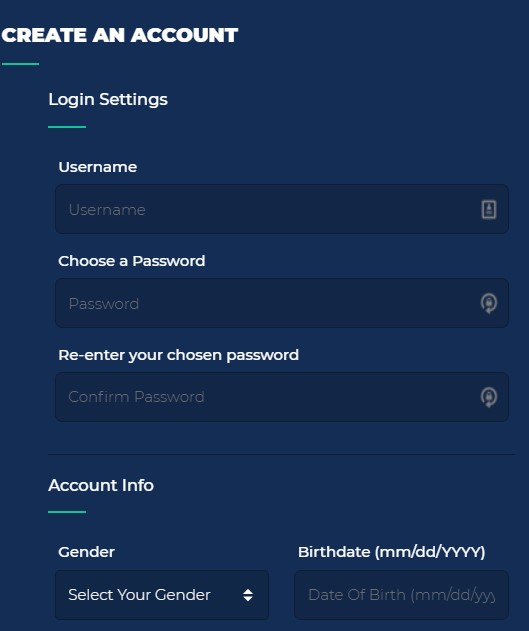 You will receive an email with a confirmation link and a verification code. Click on that link and provide your email and verification code.
You will earn a generous bonus of 100 Grindabucks ($1) just for signing up.
How Can You Make Money With GrindaBuck?
1. Make Money by Taking Surveys.

Grindabuck has partnered with various marketing research companies to provide many survey opportunities. You can share your ideas with organizations such as Opinion Network, SaySoRewards, Your Surveys, and Opinion Surveys. Surveys usually take 15 – 20 minutes to complete without considering the screening process.
2. Make Money through paid offers.
A GPT site will only be a GPT site if it has paid offers available for its members.
If you need to become more familiar with paid offers, they are small tasks you can do, and once you complete the task, you will receive a reward.
The paid offers on Grindabuck are accessible through their offer walls section and exclusive offers section.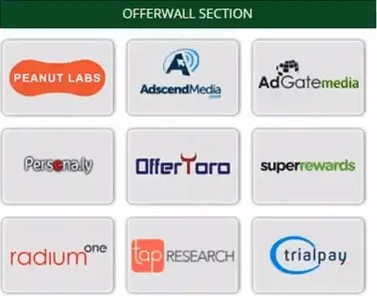 Offer walls are just paid offers from other GPT sites. So don't be surprised if you click a bid on an offer wall and are redirected to a different website. That's how offer walls work.
Most paid offers will invite you to complete a survey, answer a quiz, sign up to a website or play games.
The important thing to remember when doing these paid offers is to make sure you meet all the requirements to earn the reward.
3. Make Money by Paid To Click (PTC).
On the platform, there is a list of websites that you can visit to earn a reward. All you need to do is check the websites, stay for less than a minute, and pay 1 cent before you get paid.
4. Make Money by Watching Videos.

You can also earn from Grindabuck by watching videos. Every time you watch a video, it will reward you with points you can redeem for cash or gift cards. You are watching Videos. One of the best ways to make money with Grindabuck pays you by watching videos + advertisements through their passive earning section.
5. Make Money by Referral Program.

With Grindabuck, you will earn 10% of your referral points for as long as you have an account. Just copy the referral link and share it with friends and family on social media to get referrals.
6. Make Money with Monthly Bonus.
With Grindabuck, you can receive a bonus if you meet specific requirements. Their monthly premium has bronze, silver, and gold.
Bronze category. This category requires you to complete at least 50 offers and accumulate 5,000 points to receive the bonus.
Silver category. This category needs at least 100 offers and 10,000 points to qualify.
Gold category. The gold category suggests you achieve at least 200 offers and 20,000 points to qualify.
7. Make Money by Listening to the Radio.
Listening to the Radio is One of the best ways to make money with Grindabuck. You'll be asked to stream a particular radio station for 30 minutes to earn GrindaBucks.
8. Make Money by downloading apps.
If you have a smartphone, you can get paid for Downloading apps on it. For most apps, they will ask you to download our mobile games, and most offers will ask you to play them for a little while before you get the reward.
9. Make Money by playing games.
You can also earn from Grindabucks by playing games. They'll ask you to play a game, reach a certain level or beat some score to make GrindaBucks.
GrindaBucks Payout method.

Once you earn 1000 Grinda bucks or $10, you can order payment. Grinda bucks offers different payout methods, including PayPal and Bitcoin, and three methods you can request payment, including PayPal, Amazon gift cards, and Bitcoin.
GrindaBucks Minimum payout threshold.
The minimum cashout is $10 (10,000 points) for VIP level 1 members, $5 (5,000 points) for VIP level 2 members, and $1 (1,000 points) for VIP level 3 members and higher.
FAQs
How Much Are Grindabuck Points Worth?

100 Grindabucks is worth $1. If you make 1000, you can redeem gift cards worth $10.

Does Grindabuck have any alternative?

Prizerebel is an excellent alternative because it's available worldwide.


Is Grindabuck a legitimate platform?

Grindabuck is a legitimate platform that anyone can use to make some extra cash on the side. The site has partnered with many offer walls and provides ways to make money online.
See More:
Keep Rewarding Review – 6 Easy Ways To Moke Money Online
Current Rewards App Reviews – Make Money By listening to Your Favorite Music
TubeBox App Review – 3 Easy Ways To Make Money
WowTube App Review – Best App To Make Money by Watching Videos