Introduction
Just imagine what it would feel like to earn money by Watching Videos. Hey, we will talk about Keep Rewarding, a legit GPT site that rewards you for different tasks, such as participating in surveys, getting paid offers, completing micro-tasks, watching videos, clicking ads, and participating in contests. And, like other GPT websites, Keep Rewarding states you can make money in your extra time right from the comfort of your home.
What Is Keep Rewarding?
Keep Rewarding is a global reward website that lets fellows make free PayPal money and different gift cards for completing online tasks.
Keeprewarding.com was started in 2012 and is an online reward portal – also often called a GPT site. It's free to sign up for KeepRewarding, and the site's goal is to let members make small amounts of cash or gift cards in their spare time to complete various micro tasks.
How to sign up for free?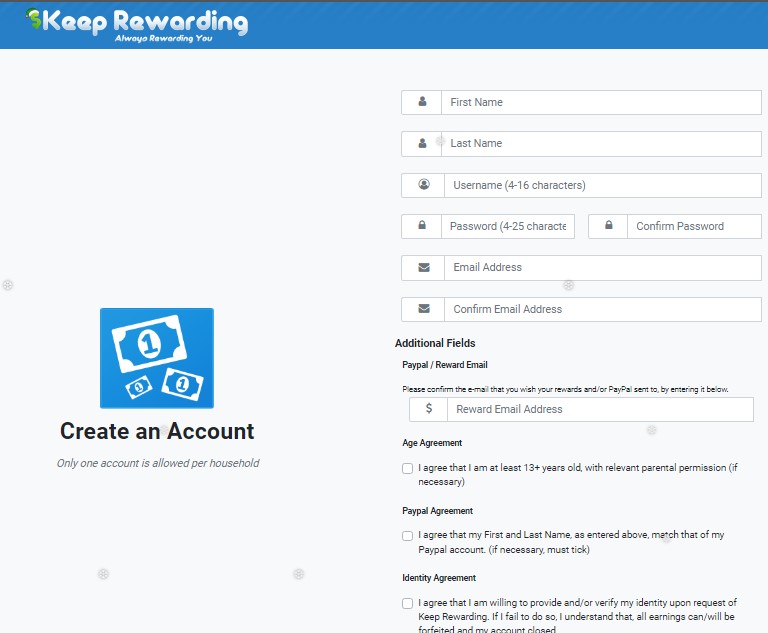 Signing up to KeepRewarding is free, and you can use the site .just have to be at least 13 years old.
To sign up, you provide your Name, Username, Email address, PayPal email address, Mailing address and Zip or postal code
Once you sign up, KeepRewarding emails you verification you must confirm to finish signing up.
How to make money from Keep Rewarding
1. Make money by Paid surveys
Like most other GPT sites, KeepRewarding offers you to take paid surveys to earn.
The surveys are presented through third-party providers on what KeepRewarding calls a survey wall.
This means you will notice a list of different survey providers. When you click your preferred alternative, you will notice a wall/list of the provider's surveys.
2. Make money by Complete Offers
Another way to make money with KeepRewarding is to use its offer wall.
Here you can find all kinds of offers like signing up for free trials, downloading apps, more surveys, playing games, and more. Most of these offers pay under $1, a weak point of KeepRewarding.
However, you can find some offers that pay $5 to $10, but these sometimes demand signing up for new apps or playing games for quite a while.
3. Make money by Click ads
You can find a PTC section on Keep Rewarding, where you can earn by clicking some ads and visiting the website it sends you to.
Keep Rewarding has multiple offers that pay you to click on ads or links.
Companies will pay for people to click on their links or ads on the internet to improve their rankings and boost their numbers. On Keep Rewarding, you usually pay under a penny per click.
4. Make money by watching videos.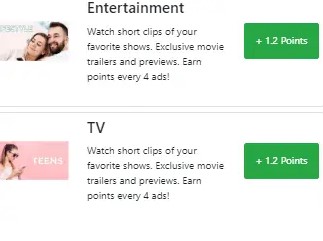 Keep Rewarding also has a division with videos you can watch and make money with this way. And you can see many videos to watch, with no issue with what topic you would like to watch videos about.
You will get paid for every 3–4 videos you watch, depending on your chosen option. Or, more precisely, you will get paid for every 3–4 ads you watch as there will be ads between the videos, which is why you can get paid to watch the videos.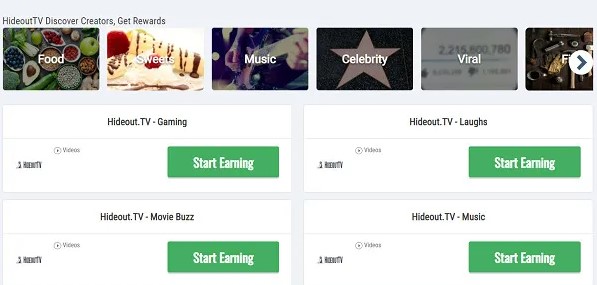 Now, Keep Rewarding supporters with two video companies: Hideout.tv and Lootably Videos.
5. Make money through Free Contests
Another way to make money to Keep Rewarding is to join the website's monthly contests.
Many of these contests are simple incentives to make a certain amount of points to get bonus points.
6. Make money by Refer Friends
Keep Rewarding will provide you with a referral link and banners to ask your friends so that they can sign up under you. If you are a Standard Member, you will make 10% from referrals, and an E-Member will achieve 15% from referrals for life.
How to Redeem Points with Keep Rewarding?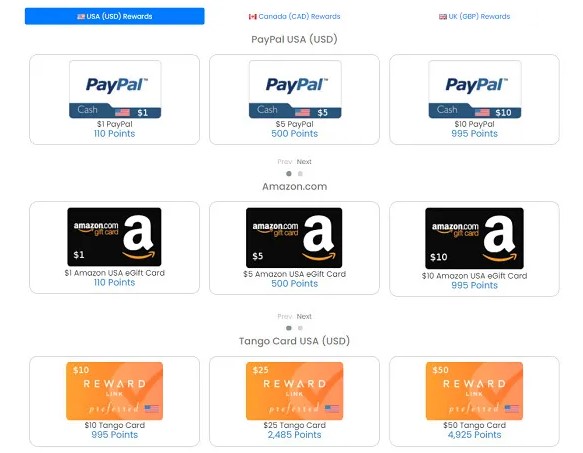 You can redeem your Keep Rewarding points for cash through PayPal or gift cards such as Amazon, Tango and Walmart gift cards. The company always desires to complete the payments within seven days.
FAQs
Is Keep Rewarding free?

Keep Rewarding is free to register and start using

How to Download the Keep Rewarding mobile app?

While there is no Keep Rewarding app, you can log in to the website through your browser on mobile or tablet and then use it there.

Where is Keep Rewarding available?

Keep Rewarding is available worldwide, but the company may restrict certain countries at their sole discretion.

Is Keep Rewarding a Scam?

Keep Rewarding is a legit site that will pay you for completing specific tasks.
See More:
Current Rewards App Reviews – Make Money By listening to Your Favorite Music
TubeBox App Review – 3 Easy Ways To Make Money
WowTube App Review – Best App To Make Money by Watching Videos