Introduction
If you are looking for an easy way to make extra money, join hi Dollars. It is a good possibility and only takes a few daily moments to make online money.
What is hi Dollars?
hi Dollars is a cryptocurrency, not an exact Get-Paid-To (GPT) platform. If you visit the hi website, you will instantly notice the value of a hi Dollar in real-world money. Now, if you are anxious about whether it is legit, let me confirm it is 100% legit.
And it is essential to understand that hi is a profound cryptocurrency project with a lot of staff working hard to develop it all the time. And in addition to this, it will also allow you to make hi in several ways.
How To Earn Crypto Cryptocurrency.
1. Make money by claiming a free daily reward.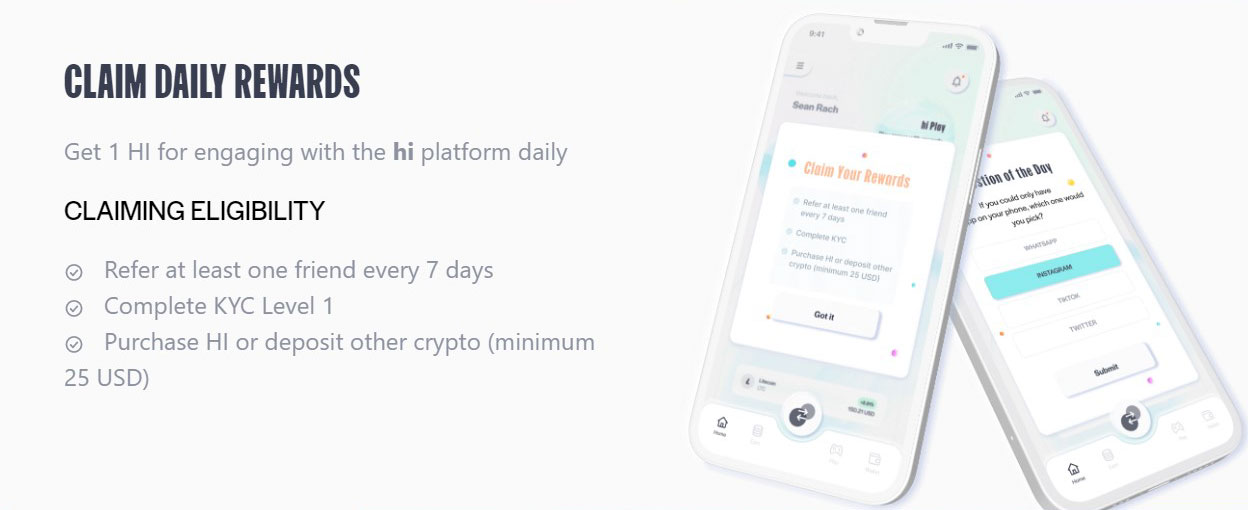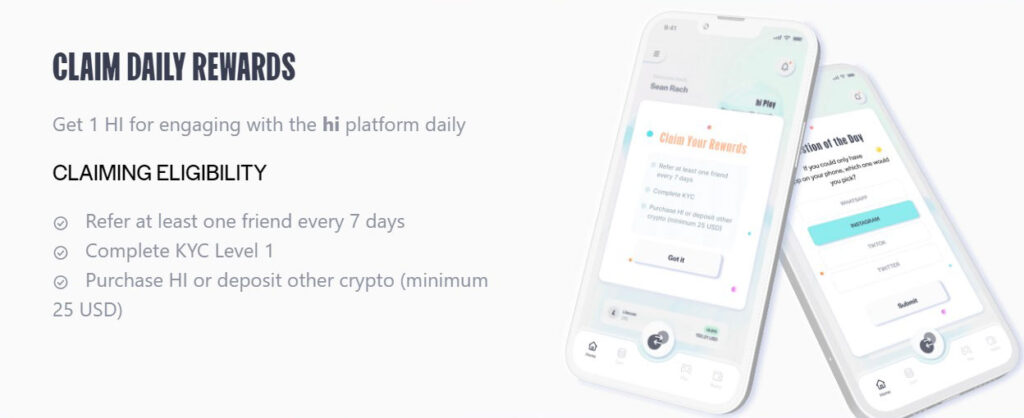 Hi offers you to claim a free daily reward. It was possible to earn hi Dollars by using WhatsApp or Telegram.
However, hi dollars are constantly updating their prospects, and they currently have its own hi dollars app, and you have to use this to claim your daily free prize.
The app can be downloaded both for your phone or you can access it via their website.
Now, to make hi Dollars for free. You have to be invited by someone already a member of hi.
This is done through an invitation link. You must go through a registration process when you click the invitation link.
Follow the instructions, and when you are done, you can log in and start earning. There's a "Claim Daily Reward" option. To claim your free daily reward, click that option.
2. Make money by Play games.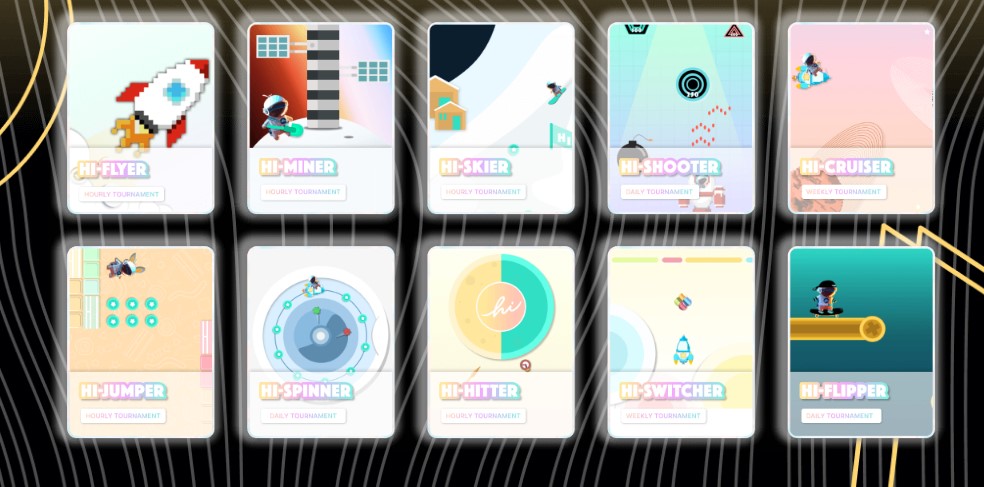 One of the newer features hi Dollars, has introduced a game centre where you can play small games on your phone and earn more crypto.
They are easy to start, but they take some practice to master.
Each has a leaderboard; if you finish as one of the top players, you will share the point with the other winners.
The pot size will depend on how many players participate, as each player has to put in some game chips (usually between 2-10 chips) each time they want to play a game.
There are hourly, daily, and weekly contests, so plenty of options exist.
To get the game chips so you can play, you must convert hi Dollar into the game chips. You can either select to use your flexible hi, which are the hi Dollars you have invested in/bought, or you can prefer to convert your rewards which are the hi Dollars you have acquired by claiming free hi daily and by inviting others.
This is great because the hi Dollars you claimed for free used to be locked for free, but with this latest gaming option, you can take your rewards out right away, and if you then win, you can take your winnings out without a lockup period.
For one flexible hi, you will get 100 game chips, and for one reward hi, you will get 12 game chips. This means you will get more for the hi you have invested in, which is quite fair.
3. Make money passively by interest.
Another great option is hi Dollars, which allows you to earn interest passively on not just the hi Dollars you have (only on flexible hi) but also on many other cryptocurrencies like Bitcoin, Ethereum, and more.
They have an earning unit inside the hi Dollar app, and here you can lock your holding between 90 days and 365 days. The longer you lock it, the higher interest you will gain.
You can earn up to 40% APY, a very high-interest rate, just for having your holdings standing there.
And you can choose to get these earnings paid out daily or at the end of the locked period.
4. Make money by using the Referral Program.


You can also make additional hi Dollars through their referral program. Their referral program is quite comprehensive because it will apply multiple layers. Let me describe how it operates.
Every time someone you refer claims their reward, you will get 50%. That means you will get 0.50 high Dollars. And you will also get 50% of their referrals, which continues. So when one of the people your referrals requested claims a reward, you will get 0.25 hi Dollars, and so on.
How do you get paid From hi?
There are a few things you must do to be able to withdraw your earnings.
You need to stake at least 100 Hi Dollars to get the rewards you earn.
Hi Dollars is only being traded on Uniswap and Pancakeswap, but they are also working on getting the cryptocurrency on other trading platforms.
How much money can you make From hi?
The amount you can make from hi Dollars for free will vastly depend on how many referrals you can earn since the base pay will consistently be one. So, the more referrals you bring, the more hi Dollars you can get daily.
FAQs
Can you use it on mobile?

hi Dollars now has a mobile app you need to use to claim your daily free Hi.

Can you use it on iOS devices?

hi Dollars is available both for Android and iOS devices.

Can I access one account through multiple channels?

Yes. hi recognizes your phone number from different channels. Identity verification (KYC) will ensure only one account for each member.
See More:
Cashyy App Review – 3 Best Ways TO Earn Money Online
JustPlay App Review – 3 Best Ways To Earn Money
Mistplay App Review – Make Money By Playing Games on Your Phone 100% Loyal
Pawns.app Review – Best Way To Earn Money by Sharing Your Unused Internet