Introduction
Smartphones have enabled many ways of earning money. And mobile apps have become one of the most reliable passive income sources. If you are looking for a passive way to make extra cash online, there is a site called Pawns. The app claims you can do this by sharing your internet connection. Now, let's understand how the site performs and how well you can profit from it.
What is the Pawns.app?
When the platform first started, it was called IP Royal Pawns. It has since gone through many changes and has now also changed its name. The official name is Pawns.
Pawns is a GPT site that will pay you for sharing your internet connection with its clients, and it has also introduced other ways to earn. To earn, you need to go to the Pawns.app.
How to sign up at Pawns.app?
To become a partner of the Pawns.app, you must fill out their registration form. They will then mail you a verification code, and all you have to do to finish the registration is to click the validation link in the email they will send.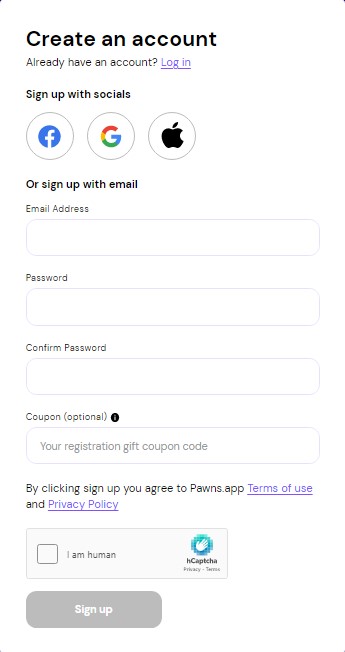 Once you've done that, you can log in to the site, download their program, and install it on your computer.
Make money by sharing your internet connection at Pawns.app.
Your earnings on this site will mostly come from sharing your internet connection. To start on this one of the top apps that earn you cash, you must create an account first. Now, by sharing your Wi-Fi or data connection with different users, you can build a legit source for your passive earnings online. Pawns, one of the leading apps that make you money, pay $0.20 per GB that you share with other users. Once you've set up the program, allow it to run in the background to start making money. The program will do all the heavy lifting, so you have to sit back and relax.

But if you are working on something on your computer, and you don't want any interruptions or need the bandwidth, all you have to do is close the program and make sure it isn't running in the background. The best time to let the program run is when you aren't using your computer or bandwidth.
Now, if you want to use more than one device at home, you can allow the second device to connect to your mobile network's internet connection since it will get a separate IP address.
Make money by taking surveys across Android, iOS, Windows, and Mac at Pawns.app.
Not only by sharing your internet, but you can also start passive earnings online with the help of this one of the top survey apps to make money.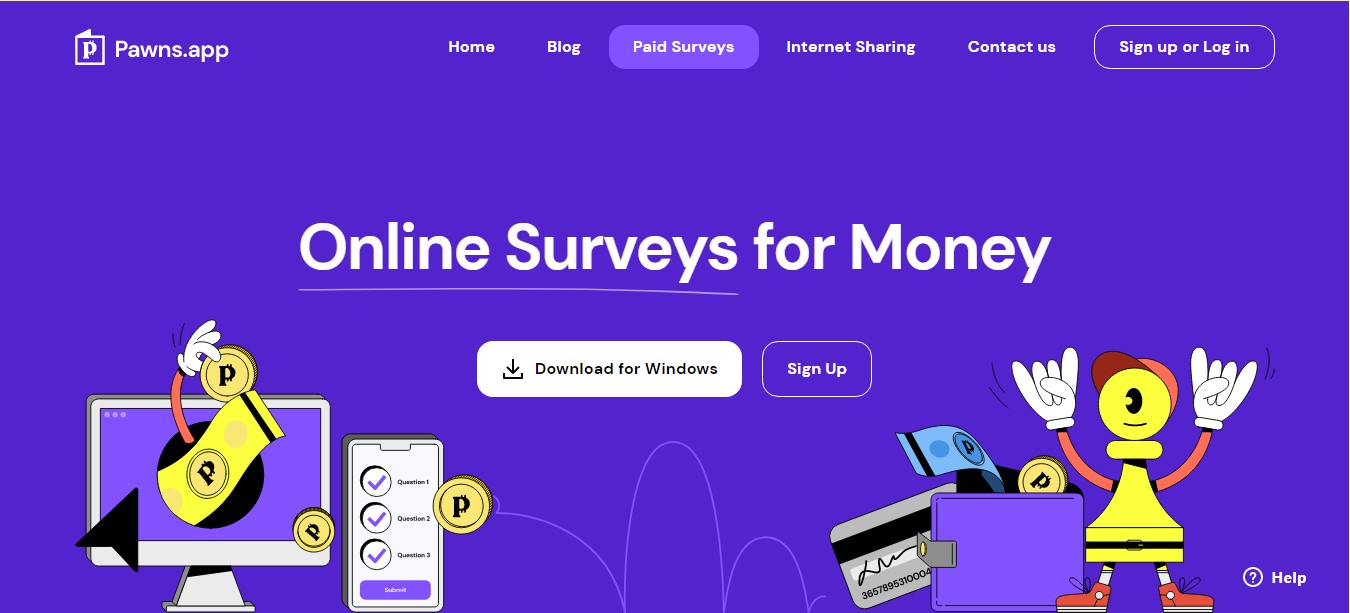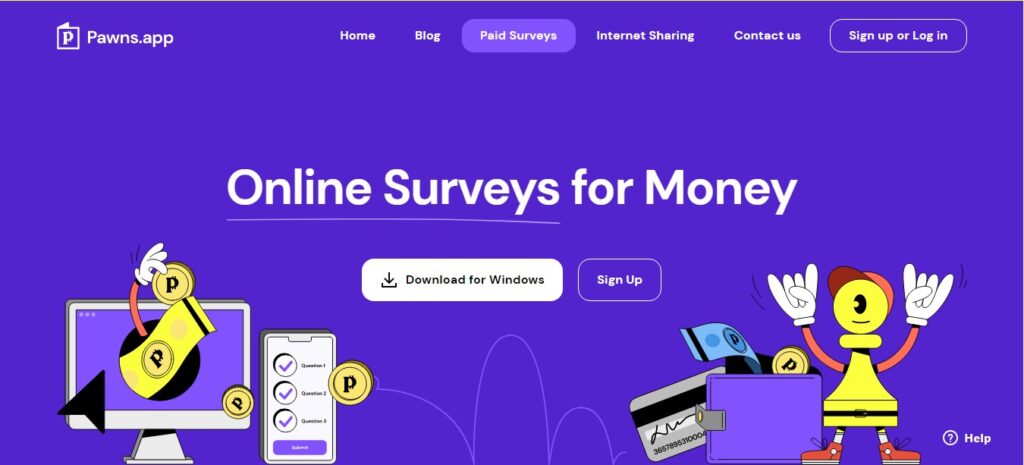 These surveys can be opened on Android, iOS, Mac, and Windows. You can attempt regular surveys, and in return, you get rewarded for each survey. Now, the Pawns.app works just like other best-paid survey apps that you know of. After creating the account, you need to pick the available survey you are comfortable with. Once you complete the survey and present your answers, you become qualified for a reward depending on the survey's requirements.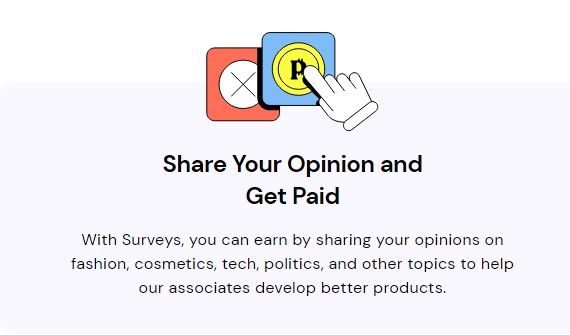 According to their website, With Surveys, you can earn by sharing your opinions on tech, politics, fashion, cosmetics, and other topics to help Its associates develop better products.
Make money through referrals at Pawns.app.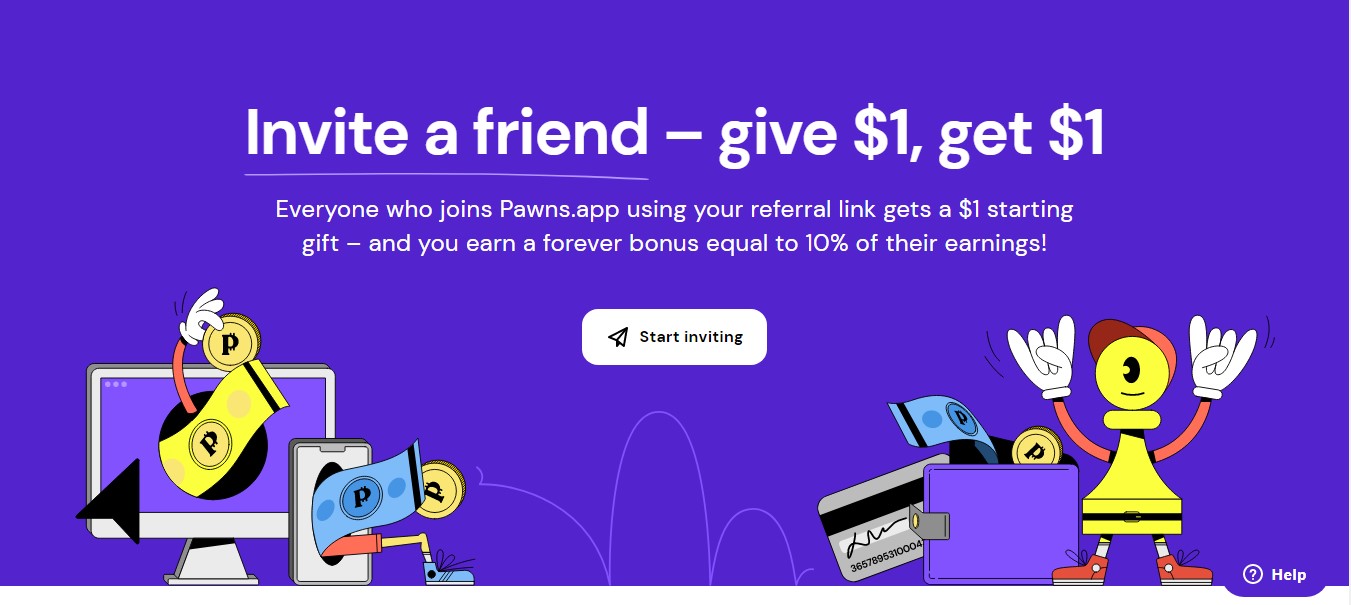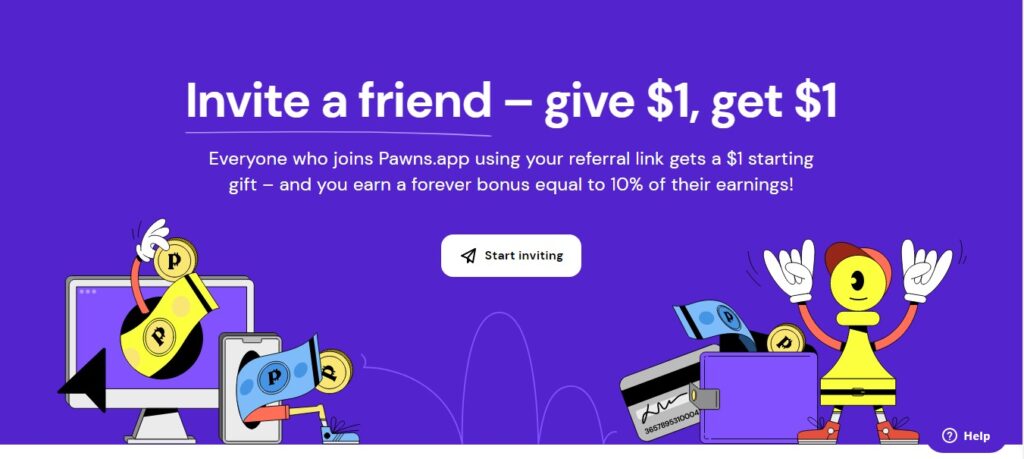 Pawns.app also has a referral program that you will find attractive. Once you refer the app and get other users on the panel, the referral program allows you to make 10% of every earned user earned through your referrals. This way, you confirm an additional source of passive income.
Pawns.app Payout threshold.
The lowest quantity that you can withdraw at once from this one of the best-paid survey apps is $5. So, you must earn and wait until your Pawns.app minimum payout gets $5 to withdraw the amount. The maximum amount you can make on this best-earning app is $140 per month.
How do you get paid from Pawns.app?
Once you've reached the threshold, you can withdraw via PayPal, Bitcoin, or virtual gift cards. The exact gift cards you can choose from depend on your country. In some countries, there are only Visa virtual gift cards or none, while you can decide between 50+ gift cards in other countries.
Their payment system is relatively straightforward.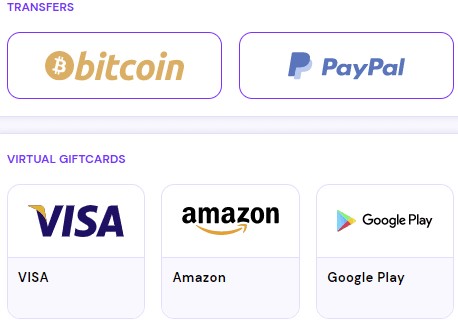 You need to know that some payout options charge a processing fee. For PayPal, they charge a 4% fee which is relatively high, and a shame they charge this much.
There will be no processing fees for some gift cards, so you must consider this before cashing out.
FAQs
Can you use it on mobile?

Initially, Pawns only worked on a laptop or desktop. But now they have developed an app for Android so that you can earn from your Android phone. And you can download it from the Google Play Store.

Can you get support?

Their site has a FAQ page you can refer to, which answers most of the basic questions you will encounter.

Is Pawns.App a legit Get-Paid-To (GPT) site

Yes, Pawns.App is a legit Get-Paid-To (GPT) site that will pay you for sharing your internet connection.
See More:
Money RAWR App Review – Best App To Earn Money By Playing Games
Cash Em All App Review – 2 Easy Ways To Make Money Online
Peer2Profit Review – Make Money By Installing Software/Apps