Introduction
Hay, have you doing well? Back in another way, how to make money online. Today we are going to talk about "MadMoneyGPT", .so we will talk about how you can make money on this website. How to make a free account, how much you can make on this website, and so on. Let's get started.
What Is MadMoneyGPT?
MadMoneyGPT is a GPT site that offers a different option to make some extra money online from paid offers, paid surveys, View Ads, Watching videos, Contests and so on.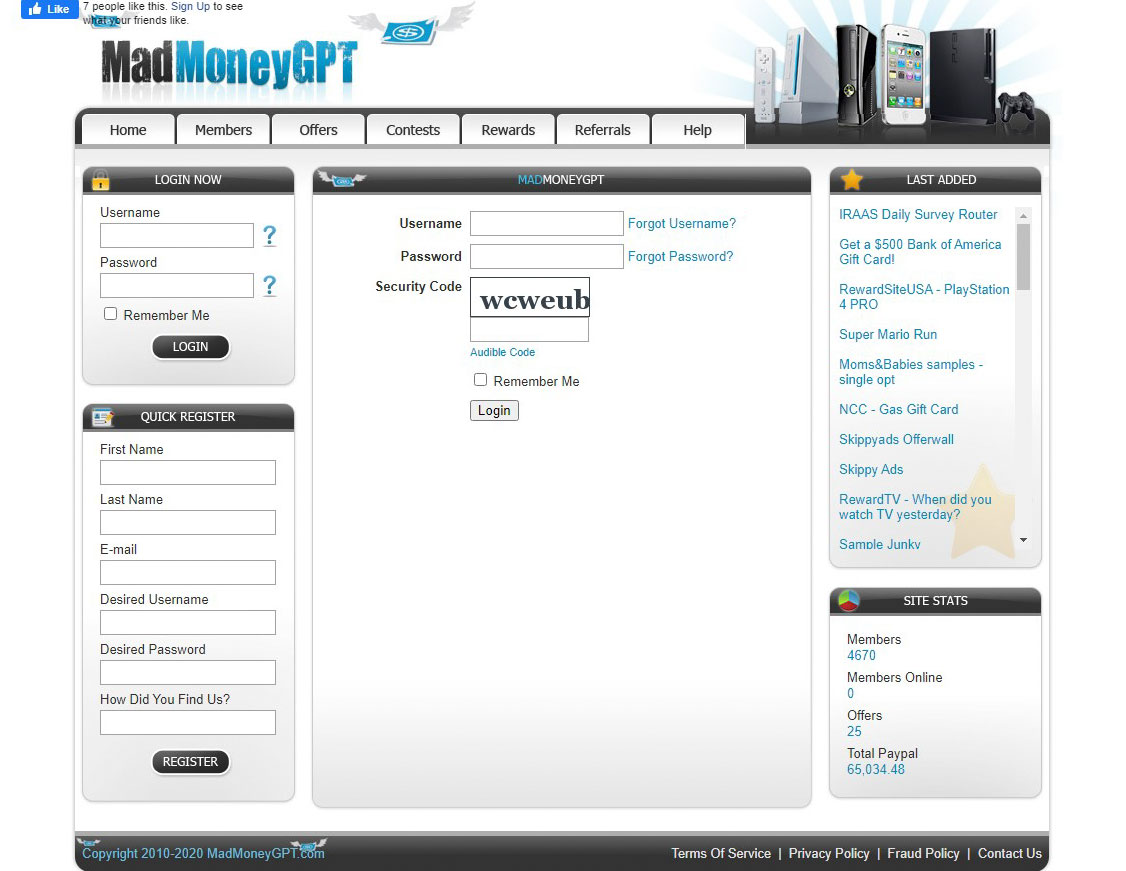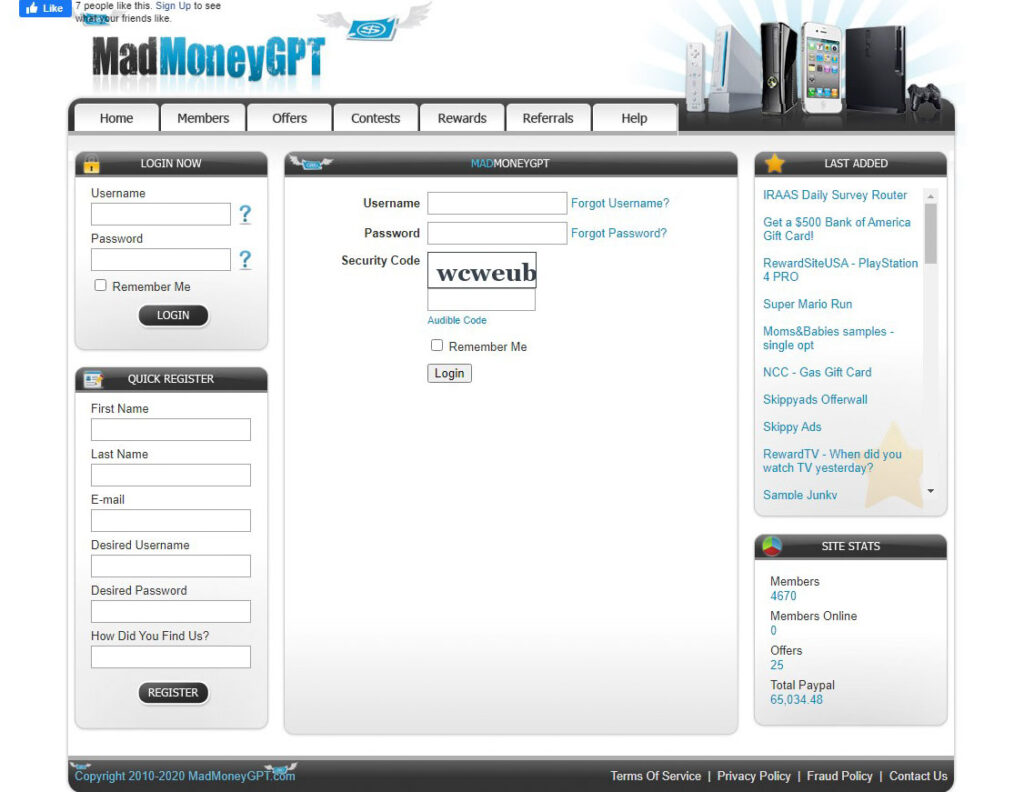 MadMoneyGPT has been around since 2010, which is quite a long time for a GPT site and a legit site that pays its members regularly.
How to Sign up MadMoneyGPT for free?
To Sign up and become a member, you must fill out the quick registration form you will find on their homepage.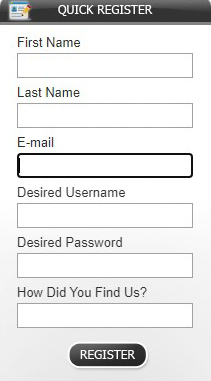 It will then take you to another page asking for more details. The registration form will require you to provide your login details and address. Once you've completed the form, you must confirm your registration by providing a confirmation code.
The code will be sent to the email address you furnished in the registration form. Once you provide the code, you can log in to their website.
How to earn money by MadMoneyGPT?
So, here are the 5 ways you can earn from MadMoneyGPT.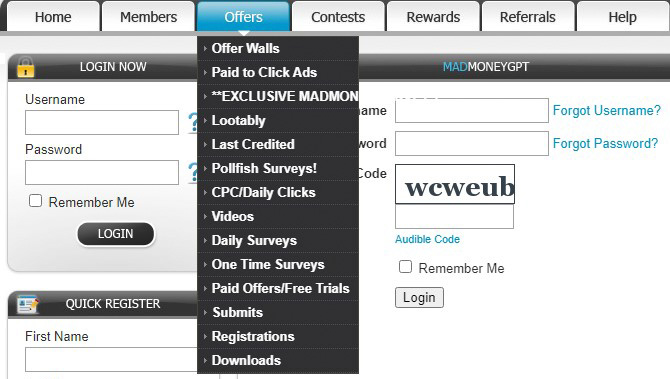 1. Make money through Paid Offers
One of the major ways to earn money with MadMoneyGPT is by performing simple tasks like signing up for a website, playing games, answering quizzes, downloading apps, and so on. It has two types of offer walls- Regular and Mobile Offerwalls.
The most important thing while completing offers is to complete them per instructions. There are different offers, like signing up for a website or watching a video for a few seconds. So it is important to read the instructions carefully.
2. Make money by Paid surveys
Another way to make rewards from MadMoneyGPT is to complete paid surveys. Although they are also one offer you can do in the offerwalls, MadMoneyGPT also has a specific section for paid surveys.
They have several survey types you can take. There are daily surveys available. There are also surveys from other sites you can take. MadMoneyGPT also has surveys they only offer.
But yet, of the type of survey, one thing stays stable with paid surveys. Complete the survey before you receive the reward.
Before you can complete a survey, you must first qualify by answering a set of qualifying questions. This is done to ensure you belong to the demographic the survey targets. If you qualify, you can then proceed to the actual survey.
You can continue to the following survey offer if you still need to qualify.
3. Make money by View Ads
View ads are one of the popular parts of PTC sites. It's a fun method to make some quick cents. You will make a small amount, but if you like to watch an advertisement, it's a good option.
Generally, you have to click on an ad and wait 10 seconds before closing it.
Though there are minimal ads per people, it's a brief and immediately paid opportunity. You must click on the ad; it will open with another tap. Solve a captcha to ensure that you have watched the advertisement. You will get paid immediately.
4. Make money by Watch videos
Another way to earn rewards from MadMoney is to watch videos. When you log in to their website, you can view all the video offers in their Video section. It will host the videos on a different site.
So, when you click on a video offering, a new window will appear. You will then have to watch the video to make money.
Usually, you will see an instruction telling you how long you need to watch to get the reward for the offer. It will ask you to watch until the end; sometimes, it will only ask you to watch for about a minute or two. This can be a fun way to earn some rewards.
5. Make money by Contests
MadMoneyGPT held some contests like daily contests and referral contests. You can win the bonus if you get the highest number of referrals.
It's a nice feature of MadMoneyGPT to encourage its members.
How Do You Get Paid at MadMoneyGPT?
MadMoneyGPT offers you two options to withdraw your earnings.
The minimum amount you can withdraw is $1. It is a low payout threshold. And it is the only thing I like about this GPT site.
How Much Money Can You Make from MadMoneyGPT?
The amount of money you can make depends on you. The more time you spend on the MadMoneyGPT, the more money you make.
The more offers you complete, the more money you can withdraw. The best thing about MadMoneyGPT is its great offers, but the downside is it pays very low.
Another good thing about MadMoneyGPT is a low minimum threshold; that way, you can withdraw money instantly to your account.
Is MadMoneyGPT A Scam?
MadMoneyGPT is not a scam, but it has minimal earning potential. Surveys are not meant to make you big bucks, but they should pay you a decent amount of money.
FAQs
Who Can Join MadMoneyGPT?

MadMoneyGPT is available globally, and anyone can join it. Anyone under the age of 13 can join the site.

Can you use it on mobile?

As you may have noticed, MadMoneyGPT offers mobile surveys. That means you can work on your mobile device with this site.

Can you get support?

Yes, you Can get support. If you want to contact their support team, you can use the contact form they've provided on their Contact Us page.
See More:
Cinchbucks Review – 9 Easy Ways to Make Money on Cinchbucks
Wintub Review | 2 Easy Ways To Make Money From Wintub.com
How SproutGigs works | How to Make Money From SproutGigs
54 Best Platform To Get Paid To Watch Videos Online in 2022