Introduction
Welcome to Hey! Billionaire is a mobile game that brings the thrill of a virtual board game to your fingertips. Roll the dice, navigate the game board, and unlock a world of exciting events and rewards. Whether you're chasing virtual dollars or aiming to conquer new game boards, Hey! Billionaire offers an engaging experience with the chance to win big. Dive into this free-to-play sensation and see if you have what it takes to become a billionaire!
What is Hey! Billionaire?
Hey! Billionaire is an exciting mobile game that lets you enjoy a virtual board game experience on your smartphone while having the chance to win real cash prizes. In this game, you roll the dice to move your game piece around the board, and landing on specific spots earns you cash rewards. Additionally, engaging mini-games like turntables and slots offer even more opportunities to earn rewards.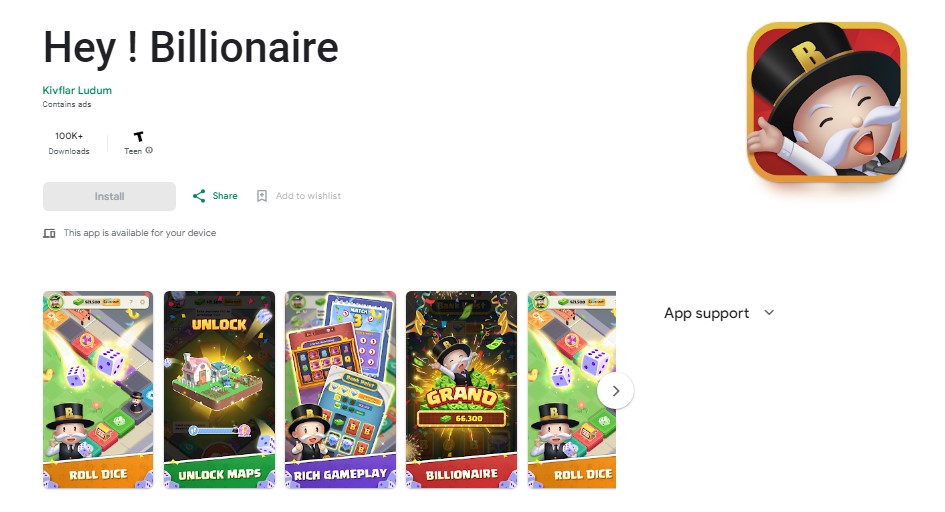 As you progress in the game, you'll unlock new game boards with different settings and challenges to keep things fresh and exciting. Your in-game cash balance steadily grows, but it's essential to note that you can only cash out once you reach a minimum of $20.
It's worth mentioning that the game is still in its early access phase, which means it must be fully polished and complete. Unfortunately, there are no user reviews available on the Play Store at the moment. This lack of studies can disappoint potential players who want to gauge the gaming experience and verify if the developer follows through with cash payouts.
How Does Hey! Billionaire Work?
Hey! Billionaire is a global, free-to-play mobile game that offers players an immersive virtual board game experience. One of its standout features is that it comes with no financial risk, as players are not obligated to deposit real money to participate. There's no registration or account creation hassle, making it even more accessible and user-friendly.
How to Play and Earn From Hey! Billionaire?
In Hey! Billionaire, the core gameplay revolves around a virtual board where you tap a button to roll the dice, determining how far your game piece advances.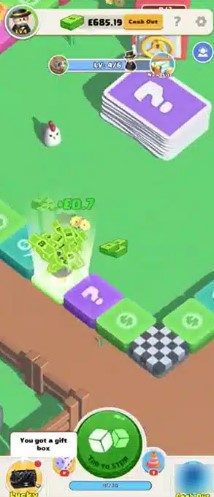 Different spots on the board trigger various events, such as "Turntables," "Lucky Slots," "Scratch Cards," and "Bank Heist." Depending on luck, these events present opportunities to gain rewards or lose money.
The primary objective is accumulating virtual dollars, which can be withdrawn through PayPal. Landing on green locations with dollar signs earns your cash instantly, and engaging in mini-games provides additional chances to boost your earnings. However, keeping your expectations in check is essential, as most earnings tend to be on the smaller side.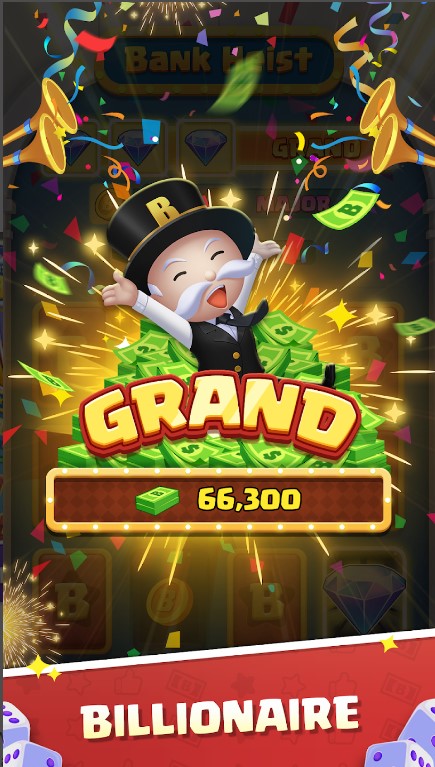 Your progress in the game is tracked through levels, with each full circle completed by your character advancing you to the next level. Reaching certain level milestones unlocks new boards, each filled with unique events and enticing rewards. This rewarding platform is gaining popularity, and it offers multiple withdrawal options, including PayPal, Visa, Gift Cards, and in-game currencies. If you're interested in learning how to generate an extra $10+ per day, there's a link provided for more information.
How Does Hey! Billionaire Earn Revenue?
The developer generates revenue for the application through in-app advertisements. While you're playing, video ads will appear at random intervals, promoting other cash games. These ads serve as a substantial source of income for the developer, as they earn money based on the number of ads viewed. So, the more video ads you watch during your gameplay, the more revenue the developer generates!
Hey! Billionaire Cash-Out Process.
Hey! Billionaire provides a cash-out option through PayPal but it comes with specific conditions. In the UK, players can only withdraw their funds once they reach a minimum balance of £120. This means that players need to invest a substantial amount of time playing the game before they can request payment.
This minimum withdrawal requirement increases the number of ad views, consequently generating more revenue for the developer as players aim to reach the payout threshold. It incentivizes extended engagement with the game, benefiting both players and the developer.
See More:
Smiley 360 – Earn by Testing & Reviewing Free Products
5 Easy Ways To Make Money From MOBROG Platform
Surveys2Cash – Make Easy Money By Sharing Your Opinions
RewardBee Claims To Be A High-Paying & Very Reliable Money Making Site