Introduction
Survey websites are a prevalent option for earning money online, but with many choices available, it's crucial to distinguish between legitimate platforms and potential scams. RewardBee is a well-known survey site that touts itself as highly lucrative and exceptionally trustworthy.
What is RewardBee?
RewardBee is a website that offers multiple avenues for earning money, including completing surveys, participating in referral programs, and engaging in games. The platform promises an engaging and unique approach to earning rewards. Reward Bee collaborates with leading brands to gather consumer opinions about their products or services.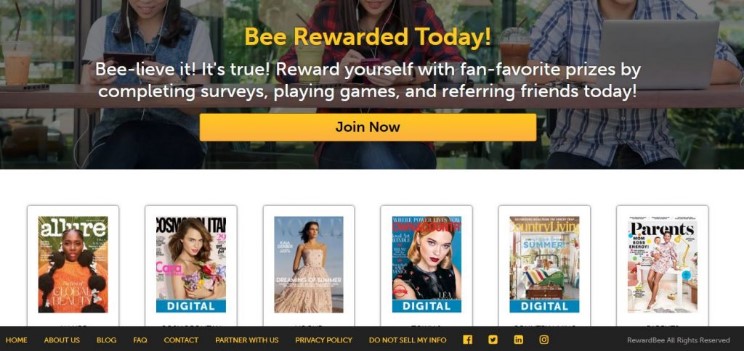 This feedback allows them to provide users with access to the latest products, valuable coupons, and discount codes for honest insights. Users can accumulate rewards or gain their preferred products as part of this rewarding experience.
How to Join RewardBee?
Becoming a member of RewardBee is a straightforward and cost-free process. Upon visiting the Reward Bee website, you'll readily find the "Join Now" option prominently on the homepage.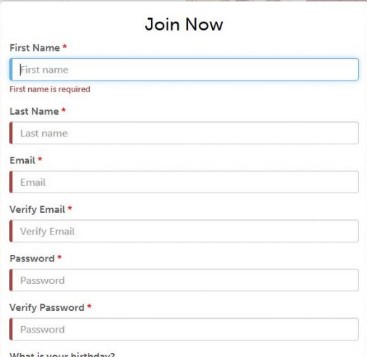 To get started, you must provide basic information, including your first name, last name, email address, chosen password, date of birth, gender, and phone number. Accepting the terms and conditions allows you to create your account and begin your journey with Reward Bee swiftly.
How To Make Money on RewardBee?
Once you've successfully registered your account, you can log in and accumulate points that can be redeemed later. RewardBee offers various ways to earn points, including completing surveys, inviting friends to join, and engaging in entertaining games.
Survey participation is a primary method for earning money on RewardBee. Your task involves providing honest opinions as you complete these surveys. The convenient aspect here is that there are no pre-qualifying questions to worry about, meaning you can access available surveys directly from the dashboard. Reward Bee ensures the survey topics are engaging and unique, making the experience exciting.
Another exciting opportunity on Reward Bee is playing games, which lets you have fun and rewards you with additional points.
You can boost your rewards further by referring your friends and family to join Reward Bee using your unique referral link. You can refer up to five individuals at once by inputting your friend's email address. This referral system provides an additional avenue for accumulating rewards on the platform.
How do you Earn From RewardBee?
RewardBee compensates its users in points, and the payment rate varies for each survey. The advantage is that they will inform you of the specific payment amount for a study before you decide to participate, allowing you to select surveys that offer higher pay rates.
When you refer friends to Reward Bee, you will earn 5 points for each successful referral, giving you an additional way to accumulate points.
While enjoying the games on the platform, you can earn 10 points for every two minutes of gameplay. This incentivizes gaming and provides a fun way to boost your points balance on Reward Bee.
RewardBee Payment Method.
It's important to note that on RewardBee, you cannot convert your accumulated points into real money. Instead, the platform offers the option to use your points for specific rewards:
You can redeem your points to purchase magazine subscriptions. These subscriptions can be physical copies delivered to your address or digital versions.
RewardBee also provides the opportunity to choose cash-back rewards from various retailers and service providers, including CBS, Hulu, and others. For certain bonuses like audiobooks and services such as CBS and Hulu, you may need to sign up or fill out specific forms to access them.
Regrettably, RewardBee does not offer cash payments as a redemption option. Users are limited to using their points for the rewards and subscriptions available on the platform.
See More:
MetroOpinion – Earn By Sharing Their 100% Valuable Opinions
Earn By Playing Maya Gems Match-3 Puzzle Joyful Game
Pop Bubble Winner – Earn by Playing 100% Joyful Mobile Game
HappyTube – Earn By Watching Videos & Playing 100% Easy Games