Introduction
PointsPrizes is a rewards' platform that claims to offer easy ways to earn points and redeem them for various rewards, including PayPal, Amazon, and Google Play gift cards. The platform has been around since 2016 and has gained much attention from people looking to make money online. However, the platform has received mixed reviews, with some users praising it for its ease of use and others criticizing it for its low payout rates and lack of available rewards. In this review, we will look at PointsPrizes, examining its pros and cons to help you determine whether it's worth your time and effort.
What is PointsPrizes?
PointsPrizes is a rewards platform that allows users to earn points by completing offers, taking surveys, and watching videos. Additionally, users can earn commissions by inviting their friends to join using their unique affiliate link. These points can be exchanged for over 40 gift cards, PayPal, and even Bitcoins. It's important to note that while PointsPrizes can be a great way to earn some extra rewards, the pay for individual tasks could be a lot higher, usually less than $1. Furthermore, not all users may qualify for every survey opportunity. PointsPrizes is available on the website and mobile app platforms, allowing users to complete tasks from anywhere with an internet connection.
How to Get Started PointsPrizes?
To join PointsPrizes, you must be at least 18 years old. You can easily register your account by visiting pointsprizes.com and submitting your email address.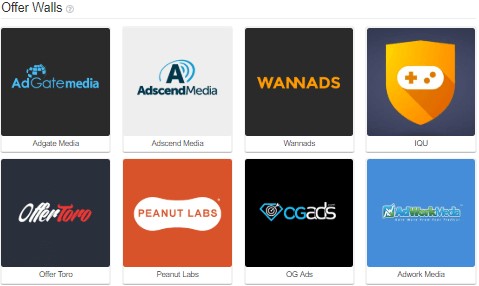 Once you have done this, you will receive a confirmation email that you must confirm your email address. Once approved, your account will be registered. There are no country restrictions so you can join from anywhere in the world.
It is important to note that you will need a PayPal account to redeem your earnings. If you do not have one, you can create one easily. PointsPrizes is also available as a mobile app on Android and iOS platforms. To download the app, visit the Play Store for Android or the App Store for iOS and search for PointsPrizes.
How to Make Money From PointsPrize?
You can earn rewards on Points Prize in different ways, mainly for completing offers, taking surveys, and watching videos.
1. Make Money by Paid Surveys From PointsPrize.
Pay surveys are a great way to earn extra income, and PointsPrizes offers a reasonable amount. The platform provides access to various survey routers, allowing you to take surveys from third-party providers. As PointsPrizes has many partners, there are usually many opportunities available. However, the number of surveys accessible to you largely depends on the country you reside in.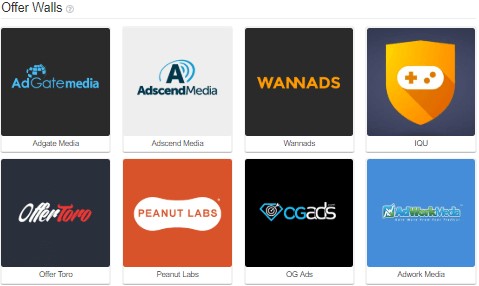 While survey routers typically offer many opportunities, you may only qualify for some. It can take some patience to locate the ones you qualify for. Nonetheless, I appreciate that PointsPrizes provides access to many survey options in one place. However, it is difficult to determine the rewards you will receive for each survey before taking them compared to the leading survey websites.
The rewards per survey on PointsPrizes are below average compared to other sites that offer paid surveys. Therefore, taking paid surveys on PointsPrizes can be a decent way to earn some money, but you need to be patient and aware that you may only qualify for some surveys.
Additionally, it's important to note that PointsPrizes no longer has a separate section for paid surveys. To access surveys, you must go to the "earn" section, where you will find links to several survey routers.
2. Make money by Paid offers From PointsPrize.
PointsPrizes offers many offer walls where you can find paid offers and earn rewards. These offers may include signing up for contests, free trials of products/services, and downloading apps, and some offer walls also have additional paid surveys.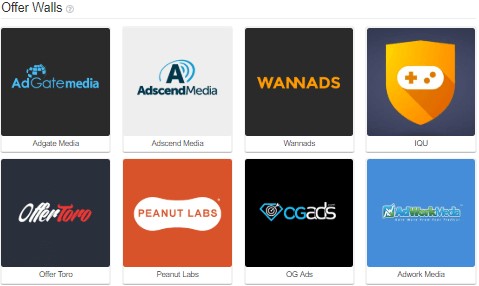 By clicking on the offer walls, you will get a list of all the offer walls that PointsPrizes partners with. You can then explore them to find the right offers for you. While some offers may offer great rewards, checking the terms and conditions before joining is important. Top offers are often contests, and while they may offer cool prizes, they may require you to provide your phone number, which could lead to sales calls.
Therefore, it is essential to review the terms and conditions of each offer before accepting them. By doing so, you can find some excellent ways to increase your earnings in this section.
3. Make money with PointsPrizes coupon codes From PointsPrize.
PointsPrizes used to offer coupon codes on their website and social media channels that allowed users to earn free points. However, this option is no longer available after the platform's significant update in the middle of 2021.
Although coupon codes are no longer available on PointsPrizes, this section has been included in this review as many users still inquire how to redeem coupon codes on the new platform. It is important to note that PointsPrizes does not currently offer coupon codes. It is uncertain whether this option will be available again, but if it does, the information will be updated in this review.
4. Make money by watching video Ads From PointsPrize.
PointsPrizes offers a feature called Hideout.tv, where you can earn points for watching videos. However, eligibility for this feature depends on your country.
To start earning, you first need to sign up with Hideout. tv and link your account with PointsPrizes. To do this, click on the icon in the top-right corner of the Hideout.tv website and select "Royalty Program Rewards." From there, click "Earn With" and then "Link your rewards account" to connect your PointsPrizes account.
It is important to note that the earnings from watching videos on Hideout. tv is quite low, and you may earn up to 10 cents per day, regardless of how many hours you watch.
5. Make Money by Daily Poll From PointsPrize.
While 5 points for answering the daily poll may not seem like a lot, it can add up over time. If you consistently answer the daily poll every day for a year, you will earn an extra 1,825 points, equivalent to $18.25.
So while it may not be a significant amount on its own, every little bit helps earn extra money online. It only takes a minute, so it's a quick and easy way to make a few different points.
6. Make Money Through Referral Programs From PointsPrize.
Referral programs can be a great way to earn some extra money, but it does require effort and strategy to effectively promote your referral link and get people to sign up using it. As you mentioned, simply sharing it on social media or in random groups will likely yield few results.
One strategy could be to target specific communities or niches where people are more likely to be interested in earning extra money through online platforms like PointsPrizes. For example, you could share your referral link in forums or groups focused on making money online or on websites that list various survey and rewards sites. Another strategy could be offering some incentive for people to sign up using your link, such as offering to share tips and advice on maximizing earnings on the platform.
Overall, while the referral program can be a good way to earn some extra income, it requires effort and strategy to be successful.
How Do You Get Paid From PointsPrize?
To receive payment on PointsPrizes, you must first earn points by completing various offers, such as surveys and watching videos on the website. Once you've collected enough points, you can exchange them for cash or gift cards.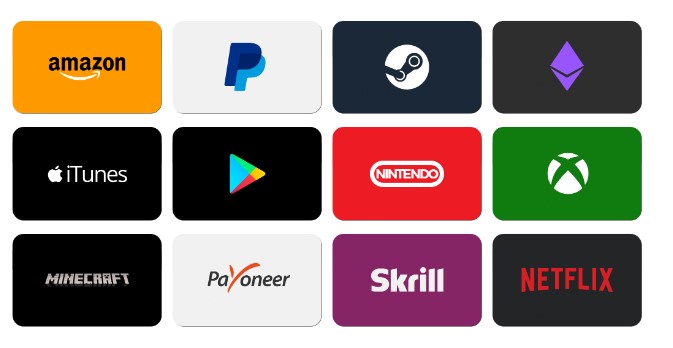 To redeem your points for cash or gift cards, log in to your PointsPrizes account and navigate to the "Rewards" tab. You can then browse the rewards and select the one you wish to redeem. Follow the instructions provided to complete the redemption process, and once it's done, your reward will be sent to you via email or the PointsPrizes platform.
It's important to note that different rewards may have different redemption requirements and processing times. Therefore, it's important to check the details of each reward before redeeming your points.
FAQs
Is PointsPrizes legit?

Yes, PointsPrizes is a legitimate platform that has been around since 2016. However, it has received mixed reviews from users, and some have reported payment and account suspension issues.

How do I earn points on PointsPrizes?

You can earn points by completing surveys, watching videos, signing up for offers, and referring friends to the platform. Each task has a different point value; some tasks are only available in certain countries.

Can I use PointsPrizes on my mobile device?

PointsPrizes has a mobile app you can download from the App Store or Google Play Store. The app allows you to complete tasks, check your account balance, and redeem rewards.
See More:
MContent – Earn by Watching & Uploading Videos Myco 100% Easy & Real App
Flirtbucks Review – Earn by Chatting With Clients 100% Easy & Legit
Fruit Merge Mania Mobile Game Review – Earn 100% Real Money
UniqPaid Review – How To Earn Money Visiting Sites 100% Easy & Legit