Introduction
EasyBucks is an app that declares you can easily make $10 by using it. It has a decent number of money-making options available. I will reveal everything about Easy Bucks, so you will understand exactly what to expect.
What is Easy Bucks?
Easy Bucks is a Get-Paid-To (GPT) app that will pay you for completing offers and surveys and playing mobile games. It is a legit app since you can make rewards from it.
How to Join EasyBucks?
To register as a member, install the app first, and when you open it, go through the sign-up process.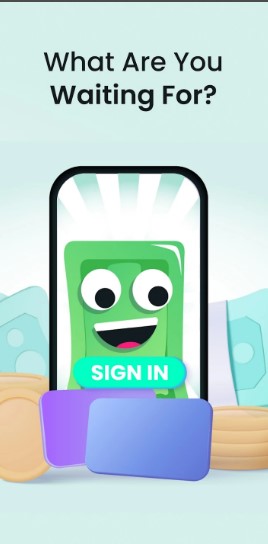 You can use your Google or Apple account to sign in, but you can also provide your login details and the referral code (if somebody invited you to join) during sign-up. Once you've done that, you can log in to Easy Bucks and earn.
How to make money from the EasyBucks app
1. make money by Paid Offers from the EasyBucks app.
When you log in to the EasyBucks mobile app or the platform's web version, you will immediately see all the available offers you can work on.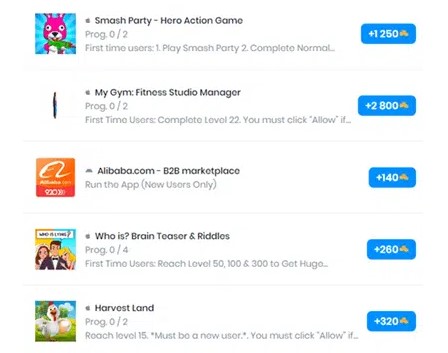 If you need to become more familiar with what paid offers are, they are short tasks you can do to get rewards.
Most offers you can use to play mobile games. But sometimes, you'll visit offers requesting to download other mobile apps. There are a decent number of offers available.
You can also find more offers if you look at the offerwalls section of Easy Bucks. There are a decent number of paid offers to work on.
Once the offer is completed, you'll get the promised reward: a particular number of coins.
2. Make money by Paid Surveys from the EasyBucks app.
Another way to achieve rewards from Easy Bucks is by answering paid surveys. When you log in to the dashboard, you must go to the "Surveys" section to view all the available surveys you can answer.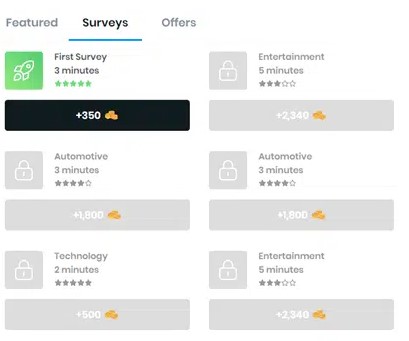 Before you can answer any paid survey, you must finish the profile survey. Once you've done that, Easy Bucks will offer surveys to you. The surveys presented by Easy Bucks pay little more than their paid offers.
3. Make money by Playing Mobile Games from the EasyBucks app.
You can also make more coins by playing their featured mobile games. When you log in to Easy Bucks, go to the Discover section to see all the featured games.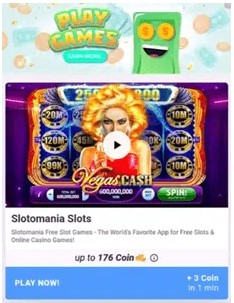 Just select which game you like to play and push it. Then, you'll be directed to the app page. Just download and install the app on your mobile device. When you want to play a featured game, open it from the Easy Bucks Discover section and not directly from your mobile device's menu. Suppose you open it directly from your device's menu. If you go to the Discover section of Easy Bucks, you'll see "My Apps." Just go to this section if you want to make money by playing their featured games.
Then, when you play the game, you will get a specific number of coins for every minute you play.
4. Make money by Referral Program from the EasyBucks app.
Last, you can also make coins through the referral program of Easy Bucks. The idea is straightforward. All you need to do is invite other people to sign up for Easy Bucks.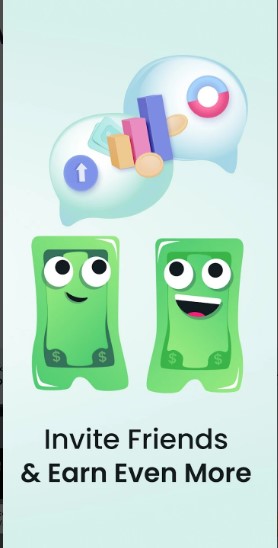 Then, you must share your invite Referral with them and remind them to input it during sign-up. If they sign up, they will become your referral and instantly get 250 coins as a sign-up bonus.
Contrariwise, you will receive a 15% commission every time your referral earns from paid surveys. It's an excellent way to make rewards passively.
How do you get paid from the EasyBucks app.?
You will receive coins for finishing earning options Easy Bucks offers. You can exchange your coins for money via PayPal, or you can convert them to various cryptocurrencies.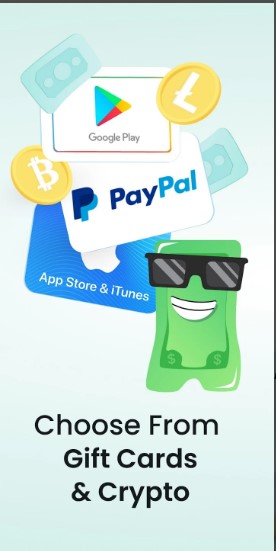 Not only that, but you must earn a $10 withdrawal if you choose the PayPal method. However, there will be a processing fee of 500 coins. Basically, you need to make at least 10,500 coins to withdraw your payments to your PayPal account.
You must make at least 15,000 coins to convert your payments to crypto. This will be worth $15. You redeem (Bitcoin, Litecoin, Ethereum, Ripple, Tether, or Bitcoin-Cash). The processing fee for this kind of reward is higher, though. You'll need to pay 1,900 coins to transform your revenues into crypto.
FAQs
Is Easy Bucks a legit app?

Easy Bucks is a legit GPT app that will pay you for completing offers, playing games, and surveys.

Who can join Easy Bucks?

The site is available in many countries. If you find it is available in your country, You can sign up as a member.

Can you use it on a desktop?

Easy Bucks is mainly a mobile app. It does have a web version that can be accessed from a computer.
See More:
How To Make Money From GameXpert by Playing Games (100% Easy)
SurveysEmail Make Money by Reading Emails With 6 Easy Tasks
Roaster Earn – Earn By playing games & watching videos with 2 Easy Tasks
Abaqoo Browser Review – Make Money By Using Web Browser 100% Easy