Introduction
Are you looking for a way to earn some extra cash in your spare time? SurveysForU might be an option for you! SurveysForU is a website where you can take surveys, complete offers, and watch videos to earn points that can be redeemed for cash through PayPal or Amazon Pay. While there are mixed reviews about this site, it is worth exploring if you enjoy taking surveys and completing offers. In this article, we will look at SurveysForU, earning opportunities, payout options, and more, so you can decide if it fits you.
What is SurveysForU?
SurveysForU is a platform that falls under the GPT (get paid to) category, providing a means for users to earn money through various marketing research companies and offer walls.
Upon registration with Surveys ForU, users can complete surveys, watch videos, visit websites, and more to receive payment in either points or cash, depending on the task and the provider. These earnings will accumulate in separate balances.
How to Make Money from SurveysForU?
1. Make Money by Paid Surveys from SurveysForU.
SurveysForU offers users the opportunity to earn money by taking online surveys. It can access the surveys through the top menu or the site's front page, although the front page can be difficult to navigate.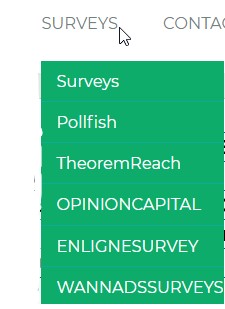 The surveys are accessed through survey routers, meaning it will direct users to another site to take the survey and then return to SurveysForU to receive earnings in their account. Not all surveys will be accessible, and finding ones you qualify for may take some time.
While the rewards per survey on Surveys ForU are slightly lower than some of the highest-paying survey sites, many surveys are still available. The site can be confusing, but it's still possible to earn money by sharing your opinions.
2. Make Money by Offer walls from SurveysForU.
The offer walls on SurveysForU provide users with numerous earning opportunities, and the site offers access to a wide range of these walls. However, as with the surveys, the overview of the available offers can be difficult to navigate, with mixed-together options that are only sometimes user-friendly.

Accessing the offer walls through the top menu provides a clearer overview. The offer walls offer various paid opportunities, including clicking on ads, downloading apps, playing games, signing up for free trials, subscribing to newsletters, and occasionally even more surveys.
While some offers can be lucrative, reading the conditions carefully before participating is important. Some offers may require payment or a lot of actions to qualify, so it's essential to double-check the terms.
Many offer walls on SurveysForU are also available on similar sites. Other sites offer better overall opportunities for me, but it's worth exploring Surveys ForU to see if it's a better fit for your earning goals.
3. Make Money by Watching Videos from SurveysForU.
The video section within the "offer walls" tab on SurveysForU allows users to earn points simply by watching videos. However, it's important to note that this task is one of the lowest-paid options available on the site. Even if users spend hours watching videos, they may earn less than 1 or 2 cents per day, which can be discouraging.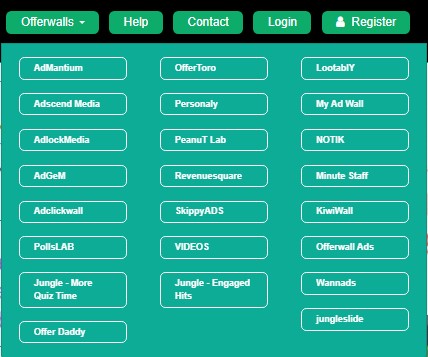 Given the low earning potential of the video section, many users may avoid it altogether and focus on other tasks that offer higher rewards. While it's possible to earn a little bit of money by watching videos, it's unlikely to be a significant source of income for most users.
4. Make Money by using the Referral Program from SurveysForU.
SurveysForU allows users to earn a commission by inviting friends to join the platform. Users can earn a 15% commission on everything their friends earn on the site.
While this may sound appealing to earn extra money, it's important to note that it's only viable if you know many people interested in joining SurveysForU. Additionally, it is crucial to ensure you genuinely believe a platform is a good option before recommending it to others.
If you're referring friends to Surveys ForU solely to earn a commission, you risk making them angry and potentially damaging your relationships with them. So while the referral program can be a way to earn some extra money, it's more challenging than it may seem and requires careful consideration before proceeding.
5. Make Money through Contests from SurveysForU.
The contests advertised on SurveysForU may not be very attractive, especially the offer wall contest with the vague prize of "well done." The lack of information about the contests and their rewards can confuse users.
While contests can be a fun way to earn extra money on survey sites, ensuring that the rewards are worth your time and effort is important. Other survey sites, like PrizeRebel and Superpay. me, offer more substantial prizes in their contests.
Overall, weighing the potential rewards and drawbacks of any earning opportunities on survey sites is important to ensure you maximise your time and efforts.
How do you get paid from SurveysForU?
It's important to note that the minimum 2% fee that SurveysForU charges is in addition to any fees that PayPal might charge for receiving payments. The maximum fee could be quite high if PayPal charges a high fee.

While Surveys ForU's payout options are convenient, it's understandable to be concerned about the lack of transparency around fees. If you prefer to use a site with more transparent payout conditions, many other survey sites offer PayPal as a payout method with clearer fee structures.
How to join SurveysForU?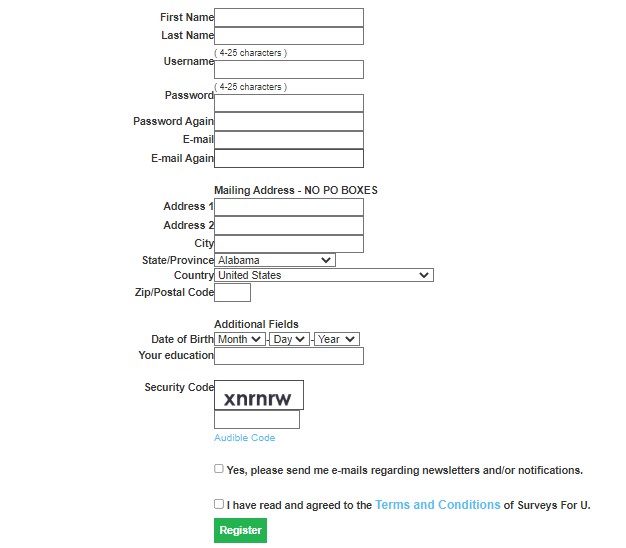 To join SurveysForU, visit their website at https://surveysforu.com/ and click the "Join Now" button on the homepage. You will then need to provide your email address, create a username and password, and fill out basic profile information such as your name, date of birth, and location. Once registered, you can start taking surveys and earning rewards on the platform. It is important to note that you must be at least 13 years old to join Surveys ForU and that they only accept members from certain countries, so check their eligibility requirements before signing up.
FAQs
Is SurveysForU free to join?

Yes, SurveysForU is completely free to join.

How much can I earn on SurveysForU?

Your earnings on SurveysForU will depend on how much time and effort you put into completing surveys and offers. Some members report earning a few dollars daily, while others earn more. It depends on the individual.

What payment options are available on SurveysForU?

SurveysForU offers payment through PayPal or Amazon Pay. The payout threshold for PayPal is $1, and $5 for Amazon Pay.

Is SurveysForU available worldwide?

Yes, SurveysForU is available to people in many countries around the world. However, the availability of surveys and offers may vary depending on your location.
See More:
Paid To Read Email Review – Earn by Reading Emails 100% Free
Golden Farm Review – Earn by Playing Farming Games With 1 Task
Brave Reward – Make 100% Real Money By Viewing Ads
CoinBoom App Review – Earn By Playing Games 100% Easy & Legit