Introduction
If you love playing mobile games, then you might be tempted to use the Big Time Cash app., which claims you can earn by playing free games. Big Time Cash is legit and an easy and fun way to make money.
What is Big Time Cash?
Big Time Cash is a Get-Paid-To (GPT) App that will pay you just for downloading and playing free mobile games. WINR Games Inc develops the app and has a whopping 10 million downloads as of July 2023.
How to Join Big Time Cash?
Big Time Cash is available worldwide. So You will download and install the application irrespective of where you live. But you should be at least 14 years of age to do so.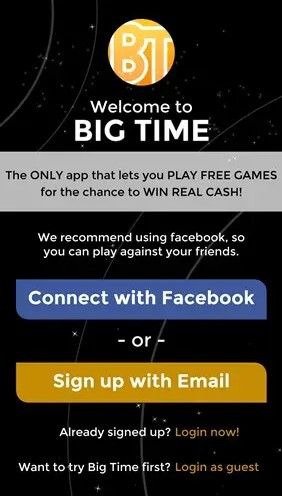 To sign up as a member of the following application, you can use your Facebook account or sign up with your email address. Once you complete the registration, you will receive a confirmation email from the app. You should click the link in that email because by doing so, you will also receive a joining bonus of 1,000 tickets. It's not a lot, but you get something right from the beginning.
How to Earn on Big Time Cash?
Big Time Cash provides four main ways to earn money.
1. Make money by Playing games from Big Time Cash.
One way to earn from Big Time Cash is by playing the games they offer. By doing so, you will earn tickets that can join their prize draw, or you can convert them to Cash.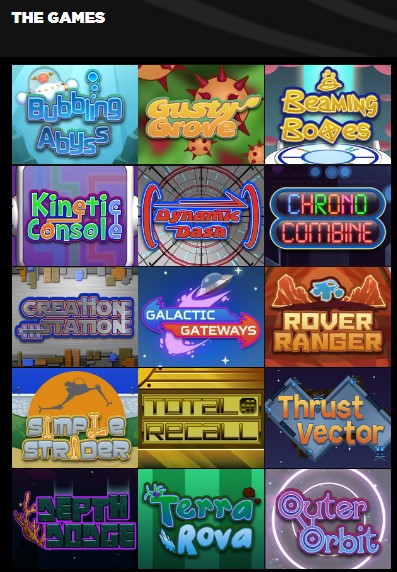 When you log in to the app, you will immediately see all the games you can play. The good thing about these games is you don't have to install them on your mobile device.
They are already pre-loaded in the app. So, choose which game you want to play. Each game will have a tutorial you have to go through first. Just follow the instructions to finish it. After you've completed the tutorial, play the game usually.
You will know how many tickets you've earned at the end of every game. One thing to note is that you will make more tickets if you've set a new high score for the game. So, if you want to earn more, always aim to get the highest score. You can play the games as often as you want, and you will keep making tickets.
2. Make money with Daily bonus from Big Time Cash.
You can claim a free prize once a day. This is their daily bonus. The price you will receive will be random. To claim your daily bonus, go to their daily bonus section and pick a pod to open. The typical prize you will receive will be a ticket ranging from 100 to 1,000. You can also get a ticket multiplier, which can multiply the number of tickets you've earned from a game.
3. Make money by Paid offers from Big Time Cash.
Another way to earn from Big Time Cash is by completing their paid offers.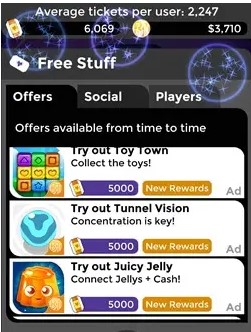 If you've been a member of GPT sites before, this opportunity will be very familiar.
When you see an offer you are interested in, press it, and it will open a new window. If you choose an offer that asks you to play a game, it will redirect you to the corresponding app store page so you can download the app.
Once you've completed everything, the offer asked you to do, you will receive the reward that was promised.
4. Make money by Referral program from Big Time Cash.
Lastly, you can earn additional rewards by inviting others to download and install the app. This is called a referral program.
To invite a person, all you have to do is share your referral code with them. Then, remind them to input the code during the registration process. Once they have installed the app on their device, you will then receive 2,500 tickets and $0.10. It's a relatively simple process. The good thing is they needed no additional requirements to claim the reward.
How do you get paid from Big Time Cash?
As you already know, they will use your earned tickets as an entry for their prize draw. You can convert the tickets you've earned to cash if you want a guaranteed way to earn.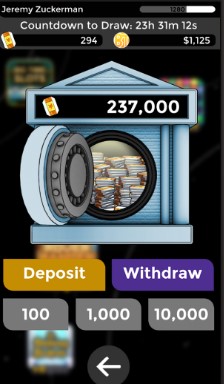 Once you've converted your tickets and have at least $10, you can withdraw via PayPal. To convert your tickets, you must go to their payment section and deposit them. Remember to do this before their prize draw happens because they will use every ticket not deposited into your account as an entry for the draw. There will be a timer displayed showing when the prize draw will happen.
You can only deposit tickets in increments of 100, 1,000, and 10,000. As for their conversion rate, 10,000 tickets is equivalent to $0.10.
FAQs
Who can join Big Time Cash?

The app is available globally. So, you'll be able to download and install the app regardless of where you live. You have to be at least 14 years of age to do so.

Can you use it on a desktop?

Big Time Cash is a mobile-only platform, so you will need a mobile device to earn from it. The app is available for both Android and iOS devices.

Is Big Time Cash a legit app?

Big Time Cash is a legit app that rewards you for the Time you spend playing these mobile games.
See More:
GCLoot Review – Earn by Watching Videos, Playing Games With 2 Easy Tasks
GamerMine – Make Money by Watching Videos, Playing Games, & 3 more Easy tasks
FingersClix Review – Earn money with 7 Easy Tasks Jobs and more
FitPlay App Review – Make Money by Playing Games With 2 Easy Tasks