Introduction
Welcome to Capshort, the innovative app that opens the door to exciting opportunities to earn cryptocurrency. With a unique blend of SocialFi experiences, Capshort allows you to engage in captivating courses, entertaining games, and thrilling events, all while being rewarded with PCAP coins. Whether you're a crypto enthusiast or a curious learner, join us as we explore the fascinating realm of blockchain technology, all while earning valuable rewards along the way. Embark on your journey to knowledge and prosperity with Capshort today!
What is Capshort?
Capshort is an intriguing app that promises to provide opportunities for users to earn cryptocurrency through various engaging activities. Operating as a SocialFi ecosystem, Capshort offers a unique platform where people can immerse themselves in multi-sensory experiences while reaping rewarding benefits. It's an application that allows you to take part in its diverse range of activities and earn enticing rewards as crypto. If you're interested in earning free cryptocurrency, Capshort might be an app worth considering.
How to make money from Capshort?
Here's how to earn from Capshort.
1. Make money by learning from Capshort.
Capshort presents an excellent opportunity for users to earn while expanding their knowledge about cryptocurrencies and blockchain technology. By accessing the Learn and Earn section upon logging into the app, users can explore a variety of courses available. Select a course of interest and begin the learning experience.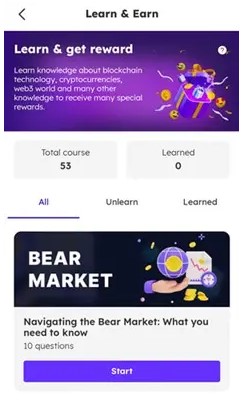 During the course presentation, paying attention and fully comprehending the topic being discussed is essential. This understanding is crucial because, after the presentation, users will be required to take a quiz related to the course content. To earn the offered reward, passing the quiz is necessary. If you fail the first attempt, you can retake the course and quiz until you pass and receive the reward. However, once you successfully earn the reward, you cannot take the same course again; it's time to move on to the next one.
The app boasts an impressive range of 53 courses available during testing, ensuring many opportunities to earn through this method. Each course takes 20 to 30 minutes, although some may require more time. By engaging with the Learn and Earn feature on Capshort, users can enhance their understanding of cryptocurrencies while reaping rewards for their efforts.
2. Make money by Playing Games from Capshort.
Another avenue to earn rewards on Capshort is by engaging in the games available within the app. These games simulate crypto mining, making them relatively straightforward to play and understand.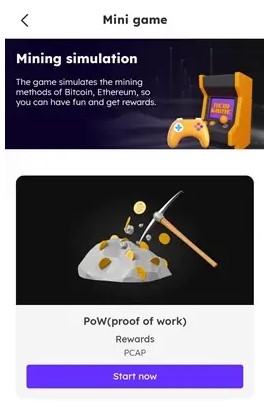 The duration of your gameplay will determine your rewards in these games. The longer you play, the more rewards you can accumulate. However, the earning potential from this opportunity might not be significant. It's wise to be mindful of how much time you invest in these games if your primary goal is to maximize your reward earnings efficiently.
While the games offer an enjoyable way to interact with the platform, those seeking more substantial rewards may want to focus on other opportunities within Capshort. By diversifying your participation across different activities and courses, you can maximize the app's potential to earn rewards while gaining valuable knowledge about cryptocurrencies and blockchain technology.
3. Make money by Events from Capshort.
Capshort offers additional opportunities for users to earn rewards by participating in exciting events hosted by the app. These events may require you to capture and submit photos or videos of yourself while engaging in specific activities or challenges.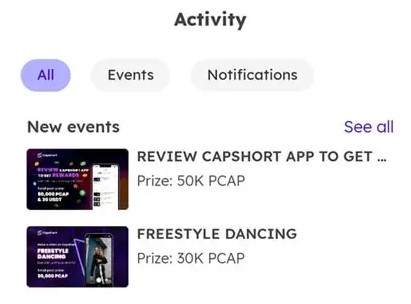 These events are open to all members of the app, meaning a considerable number of participants will likely compete for the prize. Your chances of winning will depend on your creativity, effort, and submission alignment with the event's requirements.
Once the event concludes, the winner will be announced, and if you emerge as the victor, you can expect to receive a generous amount of PCAP coins, the reward currency offered by Capshort.
Taking part in these events not only presents an opportunity to earn significant rewards but also adds an element of fun and community engagement to your experience with the app. Remember to watch for upcoming events and put forth your best effort to maximize your chances of winning!
4. Make money by Referral Program from Capshort.
Inviting others to join Capshort by sharing your referral code is a crucial aspect of the app's ecosystem, and it plays a significant role in how you can earn more PCAP coins.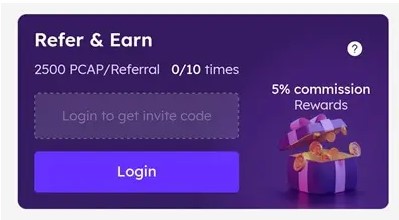 Here's how it works: When you share your referral code with someone and use it during their signup process, they become your referral. As a reward for successfully referring a new member, you will receive 2,500 PCAP coins.
But the earning potential continues. For every action your referrals take within the app that earns them PCAP coins, you will also receive a 5% commission on those earnings. This means that the more active and successful your referrals are on Capshort, the more you stand to earn from their activities.
It's important to remember that there is a maximum limit of 10 referrals. You can only invite up to 10 people to become your referrals. Given this limitation, choosing your invitations wisely is crucial and ensuring that the individuals you invite are genuinely interested in the app. By doing so, you can maximize your earnings through this referral opportunity.
How do you get paid from Capshort?
The PCAP coins you earn on Capshort offer valuable options for utilizing your earnings. Here are the main ways you can use your PCAP coins: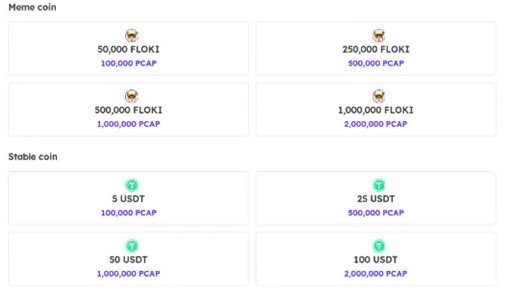 Convert to other cryptocurrencies: One option is to convert your PCAP coins to popular cryptocurrencies like FLOKI or Tether (USDT). To proceed with this conversion, you typically must accumulate at least 100,000 PCAP coins. It's important to note that the conversion value may vary based on the current market prices of the chosen cryptocurrencies.
Swap for BNB: Unlike the conversion option, the BNB swap allows you to exchange your PCAP coins for Binance Coin (BNB) with no minimum requirement. However, the value you receive in BNB will be subject to fluctuations in the BNB token's market value. This means the exact amount you receive may vary depending on market conditions.
Withdraw to a crypto wallet: Once you've converted your PCAP coins to the desired cryptocurrency, you can withdraw them to your crypto wallet. This gives you full control over your earnings, and use them as you see fit.
The value of cryptocurrencies can be volatile, and their prices may change rapidly. This means that the amount you earn or the purchasing power of your PCAP coins can fluctuate. If you're unfamiliar with crypto trading, it's essential to research and understand how it works to make informed decisions regarding your earnings and investments.
Overall, the payment system on Capshort is relatively straightforward for those familiar with crypto transactions, offering flexibility in converting PCAP coins into other cryptocurrencies and accessing your earnings. Just be aware of the potential risks of crypto investments and stay informed about market trends to maximize your earnings.
Who can join Capshort?
Capshort is available worldwide, except in countries where cryptocurrency is banned. Registration requires being at least 13 years old. To sign up, install the app and open it to access the member dashboard. Register on the profile page using your Google account and a referral code, which you can find online if you don't know anyone using Capshort. Once registered, you can use the app to earn.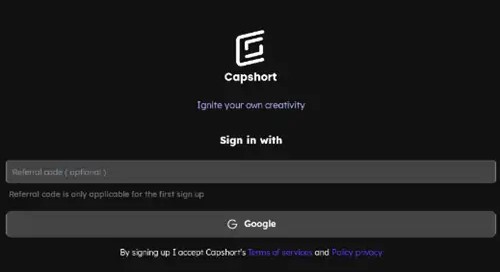 FAQs
Is Capshort available worldwide?

Capshort is available worldwide, except in countries where cryptocurrency is banned. However, you must be at least 13 years old to sign up.

Can I withdraw my earnings?

Once you've converted your PCAP coins to the desired cryptocurrency, you can withdraw them to your crypto wallet.

Is crypto trading knowledge necessary to use Capshort?

While not required, having some knowledge of crypto trading can be beneficial to understand the market fluctuations and make informed decisions about your earnings.

Can I convert my PCAP coins to other cryptocurrencies?

You can convert your PCAP coins to cryptocurrencies like FLOKI or Tether (USDT). You will need to earn at least 100,000 PCAP coins for this conversion.
CoinPlix – Earn by Playing Games With More 3 Easy Ways
Alien Crush – Make 100% Real Money by Playing Mobile Game
Happy Scroll Slot – Earn By Playing 100% Easy Mobile Game