Introduction.
If you love playing mobile games And want to make money while playing these games. There's an app called Cash em All App that will pay you for playing mobile games. But this is not the best app if your goal is to make more money efficiently. But if you like playing mobile games, it can be a fun way to earn extra money as long as you do it.
What Is Cash Em All?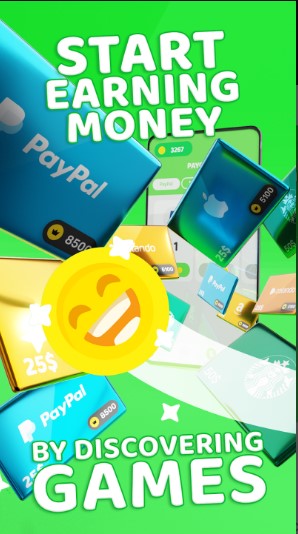 Cash Em All App is an online GPT app that will pay you for downloading and installing games. Also, you can earn money online by completing some simple tasks.
Cash'em All is a free android app that offers you 'coins' for installing and participating in sponsored games on your mobile device. The purpose is to save and exchange your coins for real rewards, such as gift cards or cash.
How to Join Cash Em All App?
It is easy and free to join Cash Em All App. You will require to download it on your Android device. So it is available in Play Store. You must sign up in Cash Em All using your Google Play or Facebook account.
Who can join Cash Em All?
Cash'em All is, Not available globally, and they don't explain which countries are available. The only real way to figure out if it is available in your country is to check Google Play and see if you can download it from there. Search for the app, and if you can see it in the search results, it is available in your country, and you can sign up as a member. You can also install the app on multiple devices. Just log in to the same account, so your earnings will carry over to the same account.
How To Make Money From Cash Em All App?
1. make money by playing mobile games.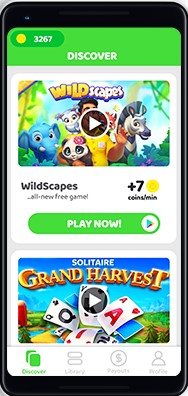 The main way to make money from Cash'em All is by downloading and playing the mobile games they feature.
When you log in to the app, you will see all the available games you can download by pressing the "Discover" link at the bottom of the app. each game will inform you how many coins you will make for every minute of playing it.
Tap on the "Start Playing" button, install the game on Google Play Store, and start playing.
You must open it from Cash'em All to earn from the game. Open the app and go to the My Apps section. You will then see all the featured games you've installed on your device. Just select the game you like to play. That's how you open the game to make money from it.
2. Make money by Referral program.
Another way you can make money with Cash'em throughout its referral program. You will earn 250 coins per referral. You will earn 25% of their earnings, and your referral will earn 25% of your earnings.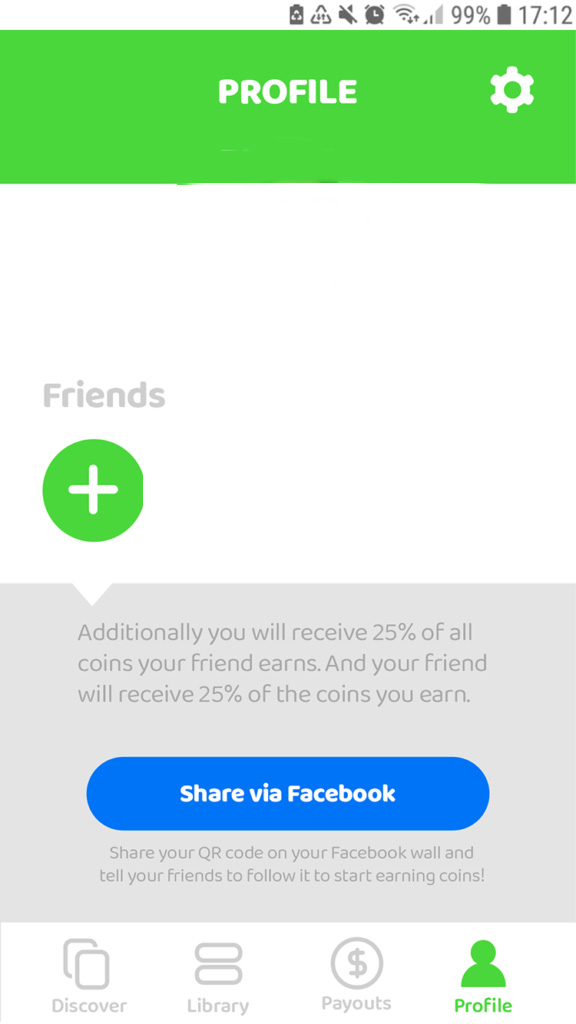 You can click on the plus sign on your profile page and invite friends using any social media network.
How do You Get Paid?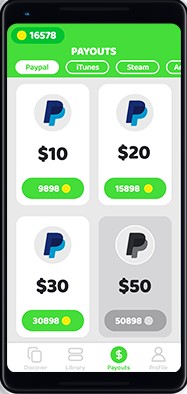 Once you earn enough coins, tap "Payout" and select a PayPal or eGift card amount.
In the Terms of Use, the company states you must submit a selfie before requesting your payment. This security measure checks whether a real person claimed the bonus.
If a selfie is necessary, we will never know. The fact is that many users don't feel comfortable with this requirement. I wouldn't either!
How much money can you make?
The amount of money you can make With Cash'emAll, will mostly depend on how often you play mobile games and how much time you spend playing these games.
Don't play one game for too long; always play the newest game offered because this is where you can earn the most.
However, like other apps offering this earning opportunity, the earning potential is small. You will have to invest a lot of time to earn a decent amount.
FAQs
Can you use it on a desktop?

Cash'em All is a mobile-only platform. That means you can't use it on your desktop.

Is Cash'em All legit or a scam?

Cash'em All is a legit app that will pay you for playing mobile games.

What is the minimum payout threshold?

The minimum payout threshold is 4999 coins through PayPal.
See More:
Peer2Profit Review – Make Money By Installing Software/Apps
Shopkick App Review – 6 Easy Ways To Make Money Online
GrindaBuck Reviews – 9 Easy Ways To Make Money Online