Introduction.
If you love to shop or do the shopping for your household, you can also be available to make money online. Many apps reward you for making purchases, but Shopkick App, one of the top rewards apps, lets you earn gift cards by buying nothing. You can earn points just by walking into participating stores and scanning items without the obligation to purchase them. If you buy any of those items, you can earn even more points by scanning your receipt afterward. There are more ways to earn points, like Watch Videos, Referral Programs, Cashback Offers, walk into select partner stores, and so on.
What is Shopkick App?
Shopkick is an app that allows you to make money with rewards points that can be redeemed for gift cards. There are more ways to earn points, like Watch Videos, Referral Programs, Cashback Offers, walk into select partner stores, and so on. The points are called 'kicks.' You can make kicks online, in person, or through referrals.
Once you make up your points, you can exchange them for a gift card. There is no shortage of options for choosing a gift card. You'll find a wide selection of stores available.
How to Create Shopkick App Account?
You can sign up using Google, Facebook, or e-mail. You will need to click a verification link that Shopkick will send you to receive in a computerized e-mail. It'll also invite you to provide your birthday and gender.
How To Make Money On Shopkick App?
There are various ways to make Money on Shopkick App. Here are the ways you can make Money on Shopkick App.
1. Make Money by Check-In store.
With the app, you can earn "kicks" (the currency they are using) by simply checking in to a specific store partnered with Shopkick.
When you are at a store, you can open your app and go to the Kicks Nearby section to see if the store is listed as a place to check in. If it is, click the button and receive the reward.
You don't have to go inside to check in at some stores. You can walk by and still earn. If you are in a shopping center, make it a habit to check your app to see if there are stores you can check in.
2. Make Money by Scan product barcodes.
Inside a store partnered with Shopkick, you will make kicks by scanning barcodes. You don't even have to buy the item you are scanning.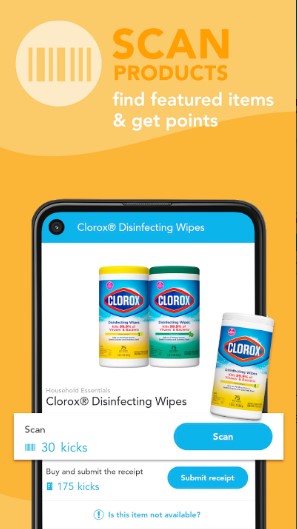 When you log in to the app, you will see a list of stores available. If you are inside a store listed in the app, click it, and you will see all the items you can scan.
You must scan the barcode of the item stated in the list (just like what the video asks you to).
It will then ask you to scan an additional image. You need to follow the instructions, and you will receive the kicks once it is completed.
3. Make Money by watching video ads.
You can also make money by watching video ads on the app. When you log in to the app, there's a section where you can watch videos to make kicks.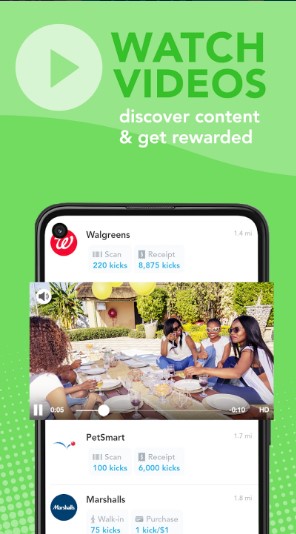 All you have to do is finish watching the video to make kicks. You will typically make a few kicks from this, but it's a nice way to add more kicks to your account since it doesn't require much effort.
It also has videos you can watch daily, which will only waste a little of your time.
4. Make Money by Submit Receipts.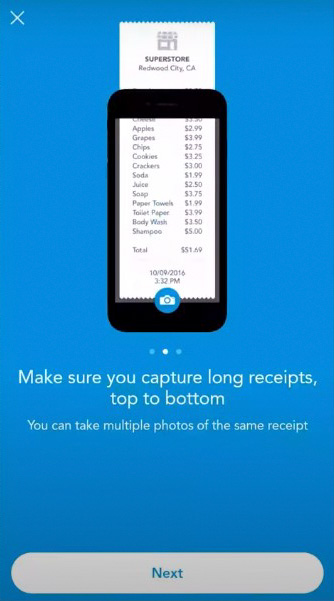 Another good method to make additional kicks is submitting receipts to the app. When you have finished shopping, you can take a photo of your receipt and upload it via the app. You will then receive kicks for doing so.
5. Make Money through Cashback Offers.
You can also make money by participating in cashback offers. This cashback offers work like how you would choose on a cashback site.
Just log in to the app again and go to the Kicks Online section. You can then visit a list of stores you can shop from. Select the shop you like and see if any offers well to you.
Once you complete the purchase using the Shopkick App offer, you will receive several kicks.
6. Make Money by Referral Program.
The last way to make points on Shopkick App without paying cash is to ask your friends to join the app. Shopkick lets you make up to 25,000 kicks from invites, equivalent to inviting 100 friends.
So referring each friend to Shopkick App will make you 250 kicks. Plus, your friend will earn 250 kicks as well.
How do you get paid at Shopkick App?
After achieving kicks, you can redeem them for gift cards or get paid Money via PayPal.

Along the way, you'll see your improvement toward a unique gift card plan. For example, you might notice this Amazon gift card plan.
Depending on the type of gift card you choose, you may receive a digital gift card that is available immediately. In other cases, the gift card will come in the mail.
FAQs
Is Shopkick Legit?

Yes, Shopkick is legit. It has been around since 2010.

What can I do with Shopkick points?

You can redeem your points for gift cards at major retailers such as Amazon, Walmart, and Target.

How do I know which stores give points for walking in?

Shopkick will notify you when you are near a store that rewards visits and how many points you'll get.
See More:
GrindaBuck Reviews – 9 Easy Ways To Make Money Online
Keep Rewarding Review – 6 Easy Ways To Moke Money Online
Current Rewards App Reviews – Make Money By listening to Your Favorite Music