Introduction
GameGleam is your go-to platform for earning rewards while playing games. Whether you're a casual gamer or a dedicated enthusiast, GameGleam offers various ways to earn points that can be redeemed for virtual currency, gift cards, and even cash via PayPal. With quests, offerwalls, contests, and a referral program, Game Gleam provides a user-friendly experience for gamers worldwide. Start earning rewards for your gaming skills with Game Gleam today!
What is GameGleam?
GameGleam is a platform that falls under the GPT (Get-Paid-To) websites category. It rewards users in exchange for participating in various gaming activities and completing quests. Think of it as a platform where you can earn while playing games. This concept is comparable to another similar website called Reward XP. By engaging with Game Gleam, users can earn rewards for gaming efforts and achievements.
How to make money from GameGleam?
To get accurate and up-to-date information on how to earn from GameGleam and the specific opportunities it offers, I recommend visiting their official website or conducting an online search for recent information.
1. Make Money by Playing Games from GameGleam.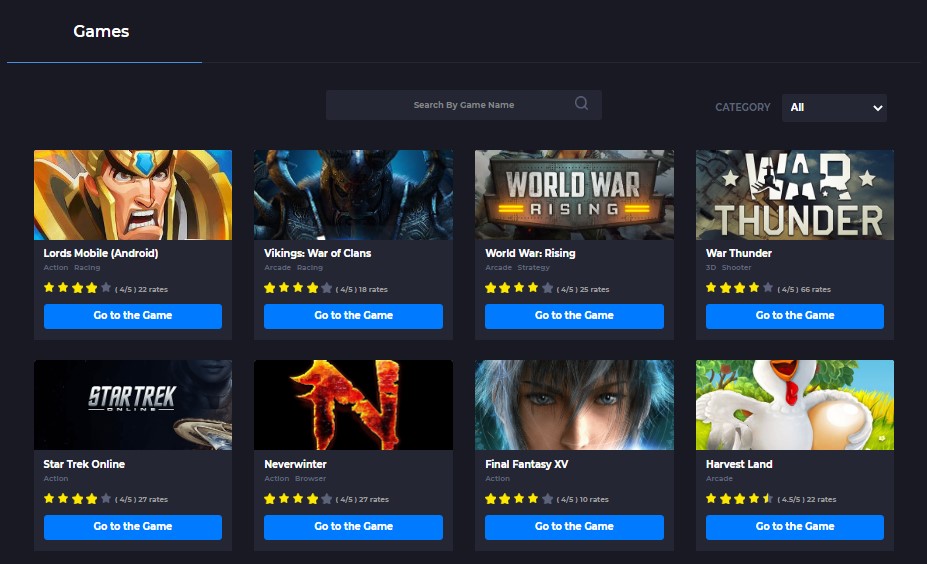 GameGleam provides rewards to users for their participation in specific games. Through partnerships with game developers or platforms, GameGleam enables players to earn points or receive rewards based on their gameplay. These rewards may come in various forms, such as virtual currency within the game, valuable in-game items, or even tangible rewards in the real world. Users can accumulate points or obtain enticing rewards through the Game Gleam platform by playing these designated games.
2. Make Money by Completing Game Quests from GameGleam.
To earn from GameGleam, one method is by completing quests that offer rewards similar to quests encountered in video games. To access the available quests, log in to the Game Gleam website and click on the "Quests" option on the dashboard's left side.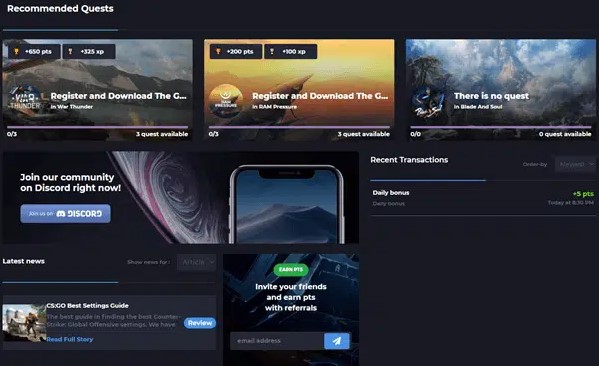 Most quests involve playing a specific game, either a PC or a mobile game. Before starting the quests, you must install the game on your device (PC or mobile).
After installing the game, register for it using a username you should remember. This username will be required when submitting the quest on the GameGleam website. Once you have accomplished the quest objectives, take a screenshot as proof of completion.
Next, submit the screenshot along with your username on the quest page of the GameGleam website. Wait for Game Gleam's approval of your submission. Once approved, you will receive the promised reward, typically points and experience points.
The points you earn can be used for various purposes, which will be explained later.
3. Make Money by Offerwalls from GameGleam.
Another earning opportunity on GameGleam is through their offerwalls, which are in-site or in-app advertising platforms that promote specific websites or mobile apps by offering paid tasks.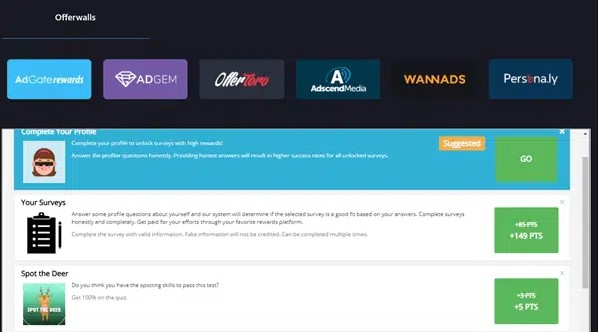 To earn rewards from offerwalls, navigate to the GameGleam dashboard and click the "Offerwalls" option on the left. From there, you can choose one of the available offerwalls to work on. It's worth noting that the number of offerwalls may vary, and there were only six available during testing.
Within each offerwall, you will find a list of paid offers you can complete to earn rewards. These offers typically involve answering surveys or quizzes, playing mobile games, watching videos, signing up for websites, and more.
Select the desired offer from the list to complete an offer and carefully read and understand the instructions provided. It's essential to follow all the steps required by the offer, as missing even one step could result in the offer not being completed and the reward not being received. Once you have completed an offer, you will receive the promised reward.
Please note that the availability and variety of offers within the offerwalls may vary over time, so it's advisable to check the offerwalls for new opportunities to earn rewards regularly.
4. Make Money by Creating Content from GameGleam.
Another way to earn rewards on GameGleam is by creating promotional content for the platform, either a YouTube video or an article.

If you choose to create a YouTube video, you must upload it exclusively on YouTube, not on any other video hosting platform. After uploading the video, you must submit the video link to GameGleam for review. Once they review and approve the video, you will be awarded specific points. The number of points you can earn for the video will be determined by clicking the "Add Video" button on the Game Gleam platform.
For articles, you will need to submit the content directly to GameGleam. While no specific word count requirement is mentioned, it will be at the discretion of Game Gleam to decide whether or not to publish the article. If your article gets published, you will receive a certain number of points based on factors such as the length and quality of the article. Unfortunately, no breakdown is provided on how points will be awarded for articles.
It's important to note that the specific criteria and point system for video and article submissions may be subject to change, so it's advisable to refer to the guidelines and instructions provided by GameGleam for the most accurate and up-to-date information.
5. Make Money by Referral Program from GameGleam.
Additionally, GameGleam offers a referral program where you can invite others to join the platform and earn referral rewards.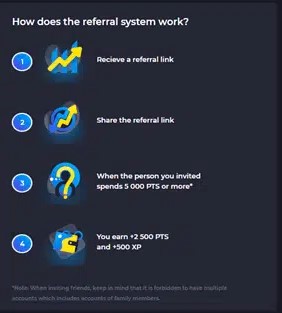 To invite someone, you can share your unique invite link with them. Alternatively, you can provide their email address to GameGleam, and they will send an email invite on your behalf.
When the person you invite clicks on your invite link and signs up as a member of Game Gleam, they will become your referral. However, a condition must be met before you receive your referral reward.
Your referral must spend a minimum of 5,000 points on the GameGleam platform. This requirement ensures that they actively engage with the site and redeem rewards. Once this condition is fulfilled, you will receive 2,500 points and 500 experience points as your referral reward.
Inviting individuals with a genuine interest in earning from the site is important to increase the likelihood of them being active users and meeting the spending requirement.
Remember to comply with the terms and conditions of the referral program provided by GameGleam for accurate and updated information on the referral rewards and any additional requirements or restrictions.
6. Make Money Through Contests & Giveaways from GameGleam.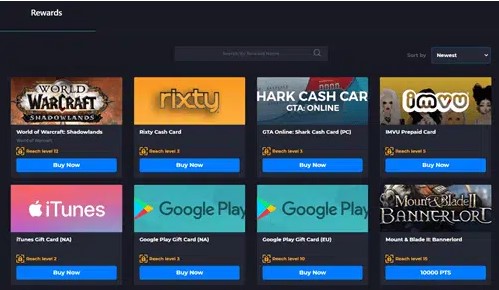 GameGleam has the potential to organize contests or giveaways for its users. These events allow you to participate for a chance to win extra prizes or rewards.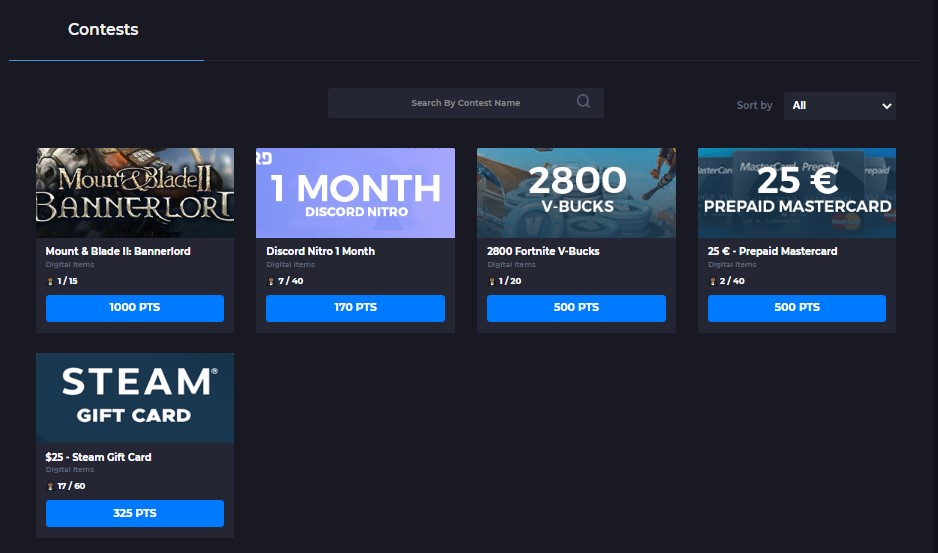 Contests can encompass a variety of activities, including high-score competitions where you compete against other users to achieve the highest score in a specific game. Additionally, social media engagement contests might require you to interact with GameGleam's social media accounts by liking, commenting, or sharing posts to enter and potentially win prizes. Furthermore, Game Gleam may conduct random drawings where participants are randomly selected to receive rewards. These contests and giveaways can add an extra layer of excitement and offer opportunities to earn additional rewards on the Game Gleam platform.
How Do You Get Paid from GameGleam?
Earning opportunities on GameGleam will grant you points, which can be used to redeem various rewards. In addition to gift cards and in-game currency, you can convert your points to cash via PayPal. However, the redemption of certain rewards may require you to reach a specific account level.
Your account level is determined by the number of quests you complete and the number of people you invite to join the site. Your account level will increase as you accumulate experience points, granting you access to higher-tier rewards. The higher your level, the more rewards become available for redemption.
For example, you may need to reach at least level 3 to redeem a Google Play gift card. The number of experience points required to level up will progressively increase as you advance in levels. Initially, reaching the lower levels with fewer experience points required will be relatively easy.
However, there is an exception for PayPal withdrawals. You can make a PayPal withdrawal with a minimum amount of $10, and you only need to earn a minimum of 4,450 points to meet this threshold. This makes it a relatively easy condition to fulfil, allowing you to convert your points into cash.
While the payment system on GameGleam is generally straightforward, the requirement to reach certain levels before redeeming specific rewards may differ from other platforms. This unique feature sets Game Gleam apart from other sites you may have encountered.
How To Join GameGleam?
GameGleam is a global platform allowing individuals from anywhere worldwide to sign up as members. The registration process is straightforward and offers multiple options.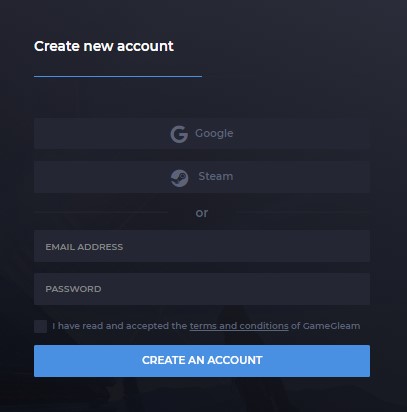 You can sign up using your Google or Steam account, which provides a convenient and seamless registration experience. Alternatively, you can provide your login details and create an account. Once you have completed the sign-up process, you can log in to your account and immediately begin earning rewards.
FAQs
Is GameGleam free to use?

Yes, GameGleam is free to use. You can sign up and participate in the earning opportunities without any upfront cost. However, remember that certain tasks or offers may require additional actions, such as downloading and installing games or completing specific requirements.

Is there a minimum withdrawal requirement for PayPal cash?

Yes, there is a minimum withdrawal requirement for PayPal cash on GameGleam. Typically, the minimum amount for PayPal withdrawals is $10, and you need to earn a specified number of points to meet this threshold.

How do I sign up for GameGleam?

Signing up for GameGleam is simple. Register using your Google or Steam account or create your login details. Once registered, you can log in and start earning rewards immediately.

What can I redeem with my points?

You can redeem your points for various rewards offered by GameGleam. This includes gift cards, in-game currency, and cash via PayPal. The availability of rewards may vary based on your account level and location.
See More:
UserHappy – Make Money By Testing 100% Easy Projects
Sweat Coin – Earn By Staying Healthy With 4 Easy Ways
GetVase Survey – Easy Earning By Sharing Your Opinions in 2023