Introduction.
Hey, what's going on? Today I want to talk to you about another GPT (get-paid-to) platform called Gift Hunter Club.
I will walk you through the different ways to make money with this site and give you my honest opinion about them. In that, you will be able to decide whether it is the perfect opportunity to make money online or west of time. Let's get started,
What is Gift Hunter Club?
Gift Hunter Club is a GPT site (Get-Paid-To) website maintained by the company Innovative Hall media. It is a site where you can do various online activities and make gifts. Gift Hunter Club rewards you for watching videos, offering offers, listening to the Radio, sharing, and referring your friends. It is not much different from many other comparable online rewards exits, but it is just calling it to hunt gifts instead of naming it a paid survey or GPT site. Many users have claimed Gift Club to be a legit site, whereas some have complaints about the site.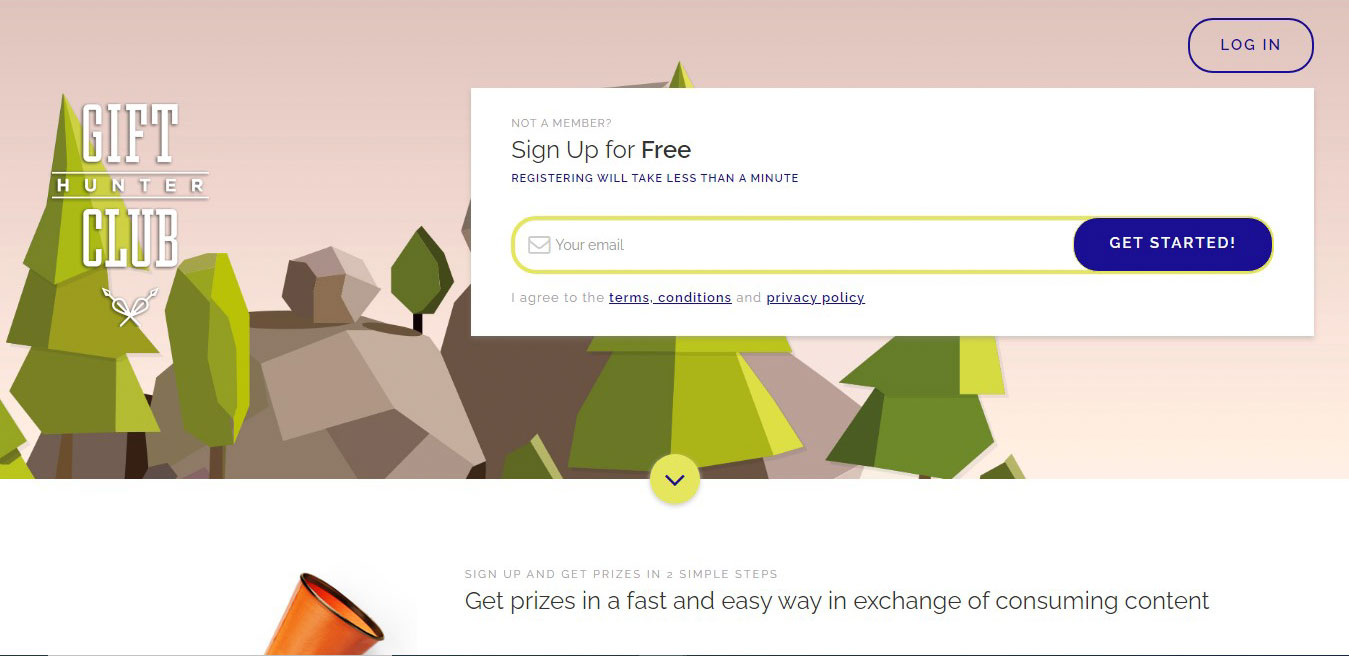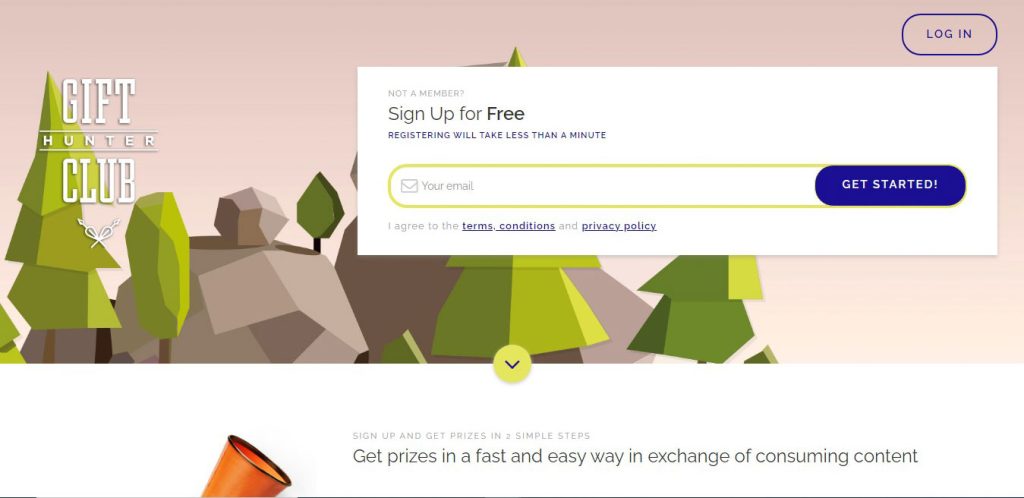 But first of all, we will talk about how you can join the site and get started to earn money.
Getting Started.
To get started, you must visit Gift Hunter Club and register. You can register from all around the world. However, the high-paying surveys are mostly in Spain, the USA, the UK, and Canada.
How to register on the Gift Hunter Club?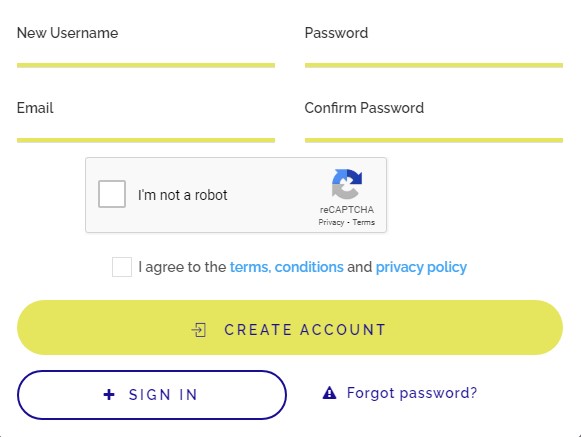 Now you can register on the site by clicking the register button and providing your personal opinions. You must provide your email address and agree to the terms and services. After that, you can log in to the site via email and password. Now you can access your dashboard, find tons of tasks to complete, and start earning.
How to make money from Gift Hunter Club?

1. Make money by Complete Surveys and Online Tasks.
Doing daily surveys is undoubtedly the most efficient way to earn in any GPT site that can reward up to $1 per survey. Gift Hunter Club is not an exception.
When you select the survey section, you gain access to a broad list of surveys. A third-party survey panel, like CPX Research, Wannad, Peanuts lab, etc., provides them. It would be best to review a pre-qualification questionnaire before taking the survey.
2. Make money by Offer Walls.
Gift Hunter Club has 14 offer walls, including AdGem, Personally, Revenue wall, etc. You are instructed to complete the task by following the instruction. The earning possibilities allow you to make money online by completing surveys and quizzes, playing games, downloading and installing mobile apps, signing up for offers, and many others.
3. Make money by Watch Videos.
When you watch a video on YouTube, most of the time, wait for a few beats for the video ad to finish.
With Gift Hunter Club, you make one point for every video ad you watch.
When you watch the entire video ad, you reach one point. When it finishes, you will see a button called "next" you have to click on it to watch another one.
Most of the videos are short and less than 3 minutes long.
4. Make money through Tasks.
You have to do some jobs like rating a website; you can earn 4 to 7 points doing these simple tasks.
If you earn 1000 points doing tasks in a week, you will earn an extra 100 points as a reward.
5. Make money by Listening to the Radio.
You can earn points for just listening to your favorite radio stations.
A captcha code box will pop up every 30 minutes of the hearing, and you must fill it out to gain 0.2 points. The payments are very low, but at least good music.
6. Make money by Invite Friends.
You can reach more points if you refer your friends. You will earn 10% of the points they earn. The person you refer to Gift Hunter Club gets started with a free 20 points. They also have some pennants that you can broadcast on your website.
7. Make money with Weekly and daily bonuses.
Gift Hunter Club allows you to earn daily and weekly bonuses if you have a certain activity. To get the daily bonus, you must have at least four activities that day (meaning you must complete four surveys or offers). If you do that, you will get a 10% bonus on your earnings that day. And you can get this bonus every day, as long as you do the required activities.
The weekly bonus is quite easy to get. You have to make at least 1 cent every day a week (from Sunday to Monday), and then you will get an extra 10 cents bonus.
A very small bonus, but it is also very easy to get.
8. Make money through Contests.
Gift Hunter Club offers free contests you can participate in as a member. At the moment of updating this review, they only have a referral contest, but sometimes you can also find other contests.
As a member, you will automatically participate in these contests. The referral contest gives an extra monthly reward to the ten people who have invited the newest members to join the platform.
The reward for referring the most is around $35; for tenth place, you get around $1. It can be a way to make a nice extra reward, but you have to invite many new members to get close to these rewards.
So small rewards, but it is a nice little bonus on top of what you would already have made on the tasks themselves.
How Much Can You Earn From Gift Hunter Club?
The earnings of the Gift Hunter club depend on how much you will put effort into the site to earn.
There are many tasks on the site, but most are low-pay rewards, apart from paid surveys.
Your earnings also depend on the location where you stay and also the demographics that you have for surveys.
As the site is not a get-rich-quick scheme, you will have to be patient and keep grinding on this site.
You can earn from $5 per day to sometimes earn $10 if you can get some high-paying surveys to work on.
Gift Hunter Club Payment Method.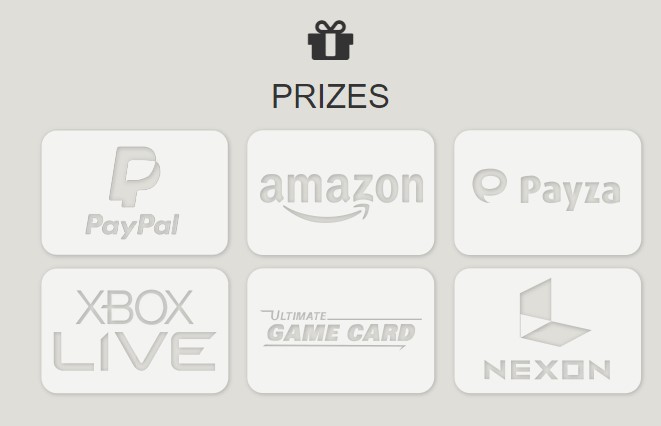 It's possible to redeem your points via PayPal or Gift Cards.
Note that you will need more or fewer points to redeem the same amount of money according to the option you select. The minimum cashout requirement also depends on the payment option.
For PayPal, you require 250 points, which gives you $2. The minimum payout threshold for the Amazon gift card is 1030 points, which is exchangeable for $10.
FAQs
Who can join the Gift Hunter Club?

Anyone that is 14 years old can join Gift Hunter Club. So no matter what country you live in, you can join.

Can you use Gift Hunter Club on your mobile device?

Yes, you can use your mobile to do surveys and other things from Gift Hunter Club on the go. You can do it on your mobile from the internet browser or download the official app.

Gift Hunter Club Review Legit or Scam?

Gift Hunter Club is a GPT site, and it is one of the legit sites. However, just like any GPT site, it will need lots of patience and hard work to make decent returns.
See More:
Media Rewards Review – Make Money listening To TV and Radio
WowApp Review – 9 Easy Ways To Make Money
TV-TWO App Review – 3 Easy Ways To Make Money on Your Phone
SoundCloud Review | 2 Easy Ways To Make Money By Listening To Music