Introduction
If you like to watch the video and want to make money online, then InstantRewards.me is a GPT site that will pay you for completing micro-tasks like watching videos, answering surveys, making paid offers, and more.
What is InstantRewards.me?
InstantRewards.me is a GPT site that pays you to watch videos, answers surveys, complete offers, and does other activities.
It's a relatively new GPT site with hundreds of members. It promises instant payments, but we'll see if it lives up to its promise later.
For now, we need to look at the earning opportunities it offers to understand the site's earning potential.
How To sign up as a member of InstantRewards?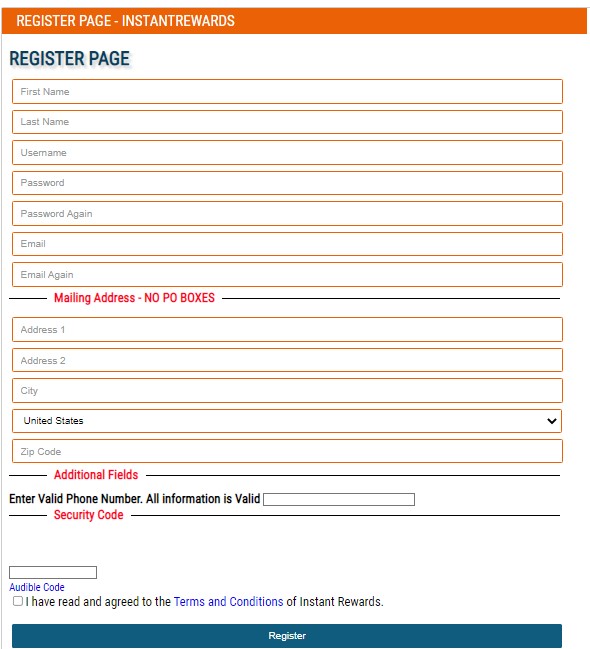 Fill out their registration form to sign up as a member. It will ask you to furnish a mailing address and a phone number before joining.
How to make money from InstantRewards.me
So, here's how you can earn from InstantRewards.me.
1. Make money by Paid surveys from InstantRewards.
One way you can make money from this site is by answering surveys. The surveys you will have to answer will get from other survey providers. So, they need to provide their surveys.
This site will shift you to survey providers for the surveys you require answering to make rewards.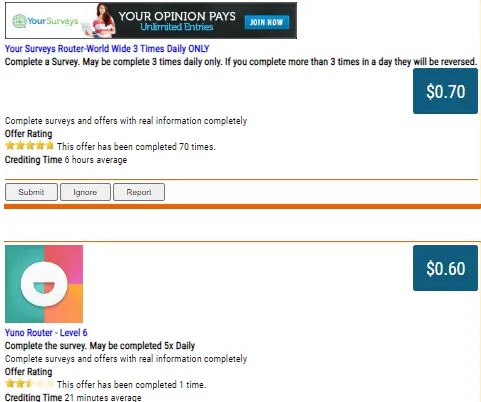 InstantRewards.me will keep a ratio of the reward for every survey you complete. Nothing wrong with that. But in this case, the reward you get will often be lower than if you take the surveys through many other sites.
When you see a survey offer, click it, which will take you to the site that hosts the survey. Just answer all the questions honestly. Go through qualification questions to determine if you belong to the demographic I intend the survey for.
If you qualify, you get to answer the actual survey. If you don't, you must continue the following study. Finding the surveys you qualify for one Instant Rewards can take patience, but at least it has many options.
2. Make money by Watch videos from InstantRewards.
You can also earn additional rewards by simply watching videos in InstantRewards. The videos you have to watch will be from HideoutTV, a popular Watch site. All you have to do is watch the videos it offers you, and you will get your reward once you are finished watching a video.
3. Make money with Paid offers from InstantRewards.
Speaking of offers, the best way for you to earn rewards on this site is by completing paid offers. The offers you will get on this site come from other providers' offer walls.
The good thing is they have plenty of offer walls you can choose from, so you will have things to do to earn rewards.
To earn, choose any avowal you want to perform on. You will then see a lot of paid offers you can accomplish. Most paid offers will ask you to answer surveys or play games. Some invite you to sign up for a site, while others ask you to answer quizzes or download mobile apps. Every offerwall has its special offers you can complete.
4. Make money by Referral Program from InstantRewards.
Last, you can make bonus rewards for inviting other people to join the site. This is a universal chance discovered on most online rewards sites. To make money from the referral program, you have to invite people to join using your invite link.
Once they sign up to the site using your invite link, they will become your referral. You can make up to 25% of your referral's earnings.
How do you get paid from InstantRewards?
Most of the offers you can perform on the site will pay you real money. But some of the paid offers will reward you with points. You can convert the points you've earned to cash with a transformation rate of 1 point = 0.01 cash.

Once you've got the threshold, you can withdraw your revenues. The site offers you several opportunities. You can withdraw your payments via PayPal, convert them to Bitcoin, transfer them to your bank account via TransferWise, or get paid in cash via Skrill. The payout threshold will depend on your selected reward.
For PayPal and Skrill, you will only require making $1 to request payment. For Coinbase, you will require making $10; for TransferWise, you must make $28.
FAQs
Who can join InstantRewards.me?

The site is available globally. That means you can sign up as a member regardless of where you live.

Is InstantRewards.me a legit site?

InstantRewards.me is a legit GPT site that will pay you for participating in their activities.

Can you use it on mobile?

The site doesn't have a mobile app. So, if you want to work from a mobile device, you must use a mobile web browser.
See More:
VeryDice App – Make Money by Playing Games With 3 Easy Tasks
ZikTalk App – Earn by Watching & Uploading Videos 100% Easy
Yamgo Review – 4 Best Ways To Earn Money Online