Introduction
Now we can use mining crypto on an android mobile phone actual mining. People worldwide are asking if we can mine crypto on android phones actual mining. I mean, not scammy applications or something actual mining. So we can mine on android phones, and yes, a short answer is we can run a miner on android mobile phones. It's called Monero XMR Coin, now the question is How to do this? How much can you earn? What is the cryptocurrency you can use? How much is the hash rate? and much more.
Monero XMR coin Live Price, Market Cap, Volume, Supply.
#
Name
Price
Changes 24h
Market CAP
Volume
Supply
We need a Wallet for mining Monero XMR coin.
So, creating a wallet, the first step in mining is simply for your Monero XMR coin. a wallet is merely a place where you will put the crypto coins in when you get them when you win at a word. when you get these coins, you need to put them somewhere, this is the crypto wallet.
Create a crypto wallet for mining Monero XMR coin.
So, step one is to make the crypto wallet, but before we go and start it, the question is, what is the coin that we are going to mine? We need a currency that we can mine with the CPU. So go to your browser and type on this website, nanopool.org.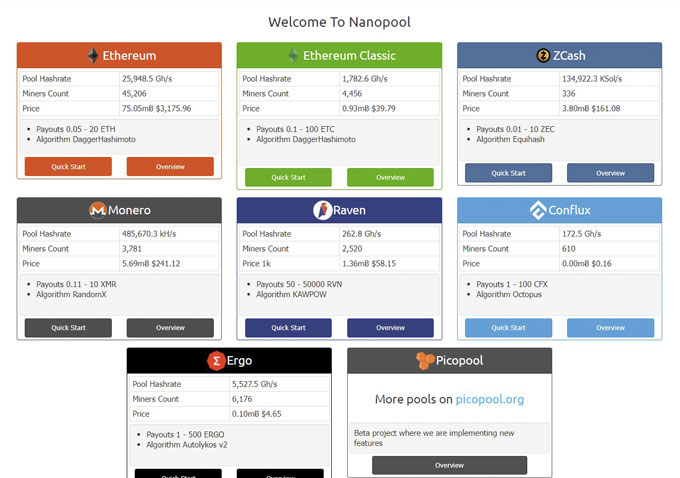 If you look here, they have multiple coins Ethereum, Ethereum Classic, Z cash, conflux, raven, Ergo, and Monero XMR coin. The Ethereum uses this algorithm, dagger Hashimoto. Again, that's the same here. We use equihash, octopus algorithm, Ergo uses Autolycus version 2, raven uses kaopao, and Monero XMR coin uses Random x.
The Monero XMR coin for mining with a mobile phone.
So, I picked up Monero XMR with the random x algorithm for mining mobile phones. Now, we can run the miner and start mining Monero XMR. since we picked up this coin. We need a wallet for this coin. Search for here, Monero XMR wallet on Google. We have this first website, getmonero.org.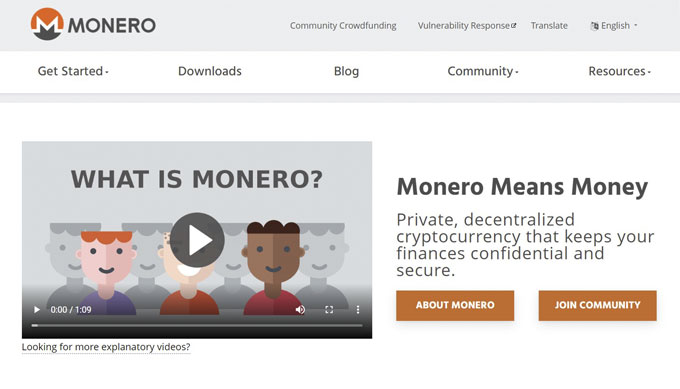 You need to get it for mining, and you will see here the GUI wallet.

Now enter the password, and you can see now in the receive section of the wallet have a primary address and the pc address.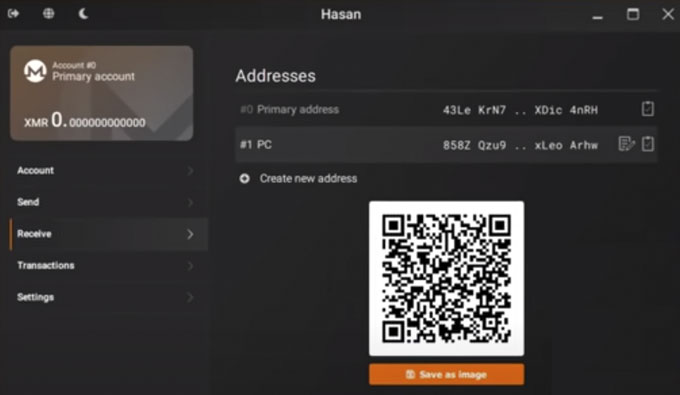 So, the primary address is for my android phone, and another address is for my pc. So we got the wallet, and we can start mining and receiving coins.
How To Mine This Monero XMR Coin?
How to mine XMR, go to xmrig.com. You will see in the products section here, XMRig is unified. CPU GPU miner, you need only the CPU miner.

Get the Monero miner.
So, you can click here and get it, the miner for Windows, Linux, macOS, whatever you want.

What's nice is we have two versions, one for Ubuntu, and Linux, and one for windows. So, on Windows, you can use this Windows version. On Android, you can use the Ubuntu version. Mining crypto it's very easy. So here on Windows, click on file this zipped file and then open your browser. Get the zip file extracted. Get it. Paste it on the desktop. Open it, and you will see the XMRig miner. It's super easy, you can see.
Set your monero mining pools to mine Monero XMR Coin.
Now again, go back to the XMRig website, the go-ahead to the wizard, and click on a new configuration. Add a pool and then go to nanopool . If you don't know anything, follow up with me at nanopool.org.

Please select your region, Europe, one US, Asia, Japan, whatever you want. Now you need to enter the receiving wallet address. Here on monero address, get the pc address since this is for pc. Directly paste it here, "add pool."

Then go to the back ends and select only CPU. We don't need to use any graphic cards, just the CPU. Here, choose one percent for a donation of anything, and the result is this config file.
Get the config file and run the Monero miner.

Just get this config file or copy these, then go to the miner again.
You'll see the config.json edit this file save, and that's it. We kept it.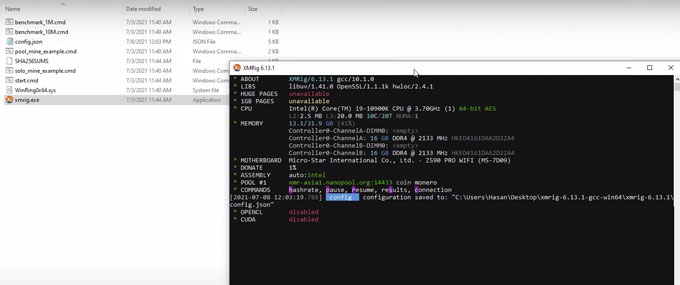 Now you can run the miner how to mine and run this, and now the mining will start. Create a wallet, get XMRig run the wizard, and run the miner super simple.
How to Run The Miner On Mobile, Monero mining app?
So let's go. How can we run the miner on mobiles? So let's start opening your mobile android phone, go to the play store, and search for termux to install this application.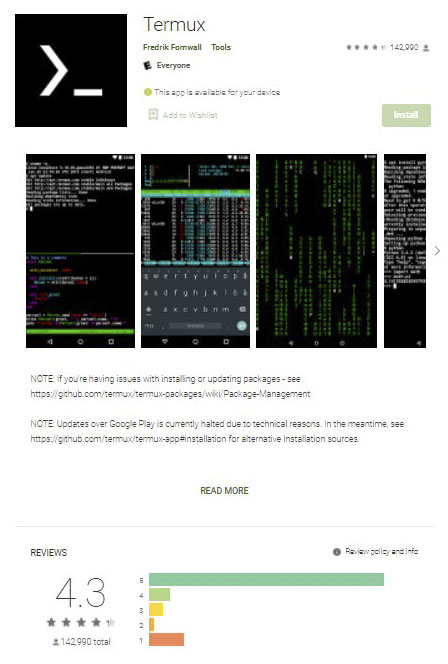 It simply allows you to run Linux commands on your mobile phone running a Lynx OS on mobile without rooting. Just wait a little bit while installing the application. Now, to make things simple for you, this list of comments.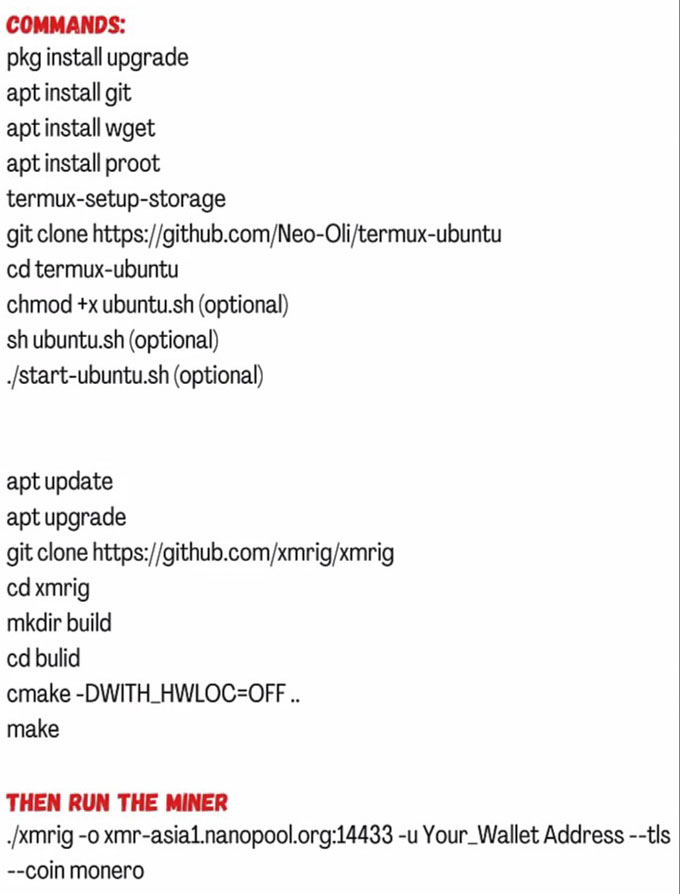 You can copy or write them on your mobile and run them one by one. So, we can run the miner on your android phone in the end. If you like to test this on your open termux, go to a Linux command line. So the first comment is pkg. Package install the update then and upgrade simple. Now you run the commands one by one. So now we can get the miner. When we finish all the comments, let's clear the screen, and we are prepared to run the mine. Paste the miner code, and start mining on our Android.
FAQ
Is mining Monero profitable?

Monero XMR Coin is a very profitable cryptocurrency, when we count, we arrive at a daily income loss of $0.05 per day.

Is Monero good to mine?

Monero XMR Coin is a very good cryptocurrency for mining because it's a private, decentralized cryptocurrency that keeps your finances confidential and secure.

Is Monero illegal?

Monero is not an illegal cryptocurrency, monero is a legal cryptocurrency, if you see their home page you can see the provided Private, decentralized cryptocurrency that keeps your finances confidential and secure.
See More:
How To Mine USDT, Theta Token, Or TETHER US On Any Computer
How To Mine Ethereum | The Best Way To Start Mining Ethereum
How To Mine Baby Dogecoin | How To Check Baby DogeCoin Price