Introduction
Step into the exhilarating realm of Money Train, where an enchanting universe of spinning reels and virtual fortunes intertwines with the allure of genuine rewards. Sporting an intuitive interface and a multitude of prospects, this game delivers an unparalleled fusion of thrill and tactical finesse, ensuring your engagement remains unwavering. Whether you're a seasoned fan or a newcomer to the domain of slot machines, Money Train guarantees an electrifying escapade that seamlessly weaves entertainment with the potential for concrete gains. Brace yourself to whirl, triumph, and unlock the boundless horizons that beckon from the tracks of Money Train.
What is Money Train?
Money Train, a captivating slot machine game, has surged through the Play Store with exhilarating speed.
Boasting an irresistible and user-friendly interface, players engage by tapping to spin the reels, amassing virtual dollars that purportedly promise real-world rewards.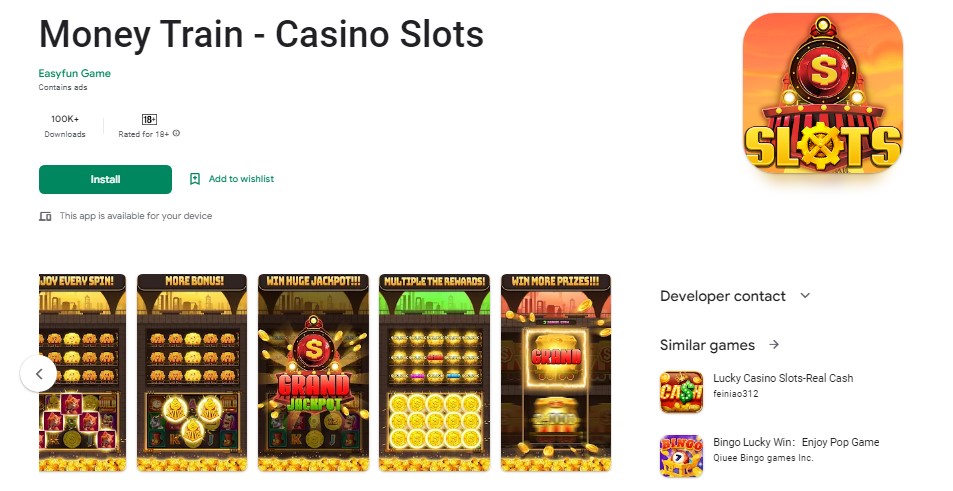 Players utilize the accumulated free coins garnered through gameplay to amplify their virtual wealth, strategically navigating the spinning reels.
Built upon the Unity platform, Money Train has achieved an impressive milestone of 100,000 installations.
Despite its lengthy presence, the game remains labelled as "Early Access." In the realm of the Play Store, this designation suggests that the game is a work-in-progress, still being determined.
However, this early access status serves a dual purpose. While it shields the game from unfavourable critiques, it also raises questions about the developer's underlying motivations.
How Does Money Train Work?
Money Train welcomes players from around the globe but exclusively caters to those aged 18 years or older, adhering to responsible gaming guidelines.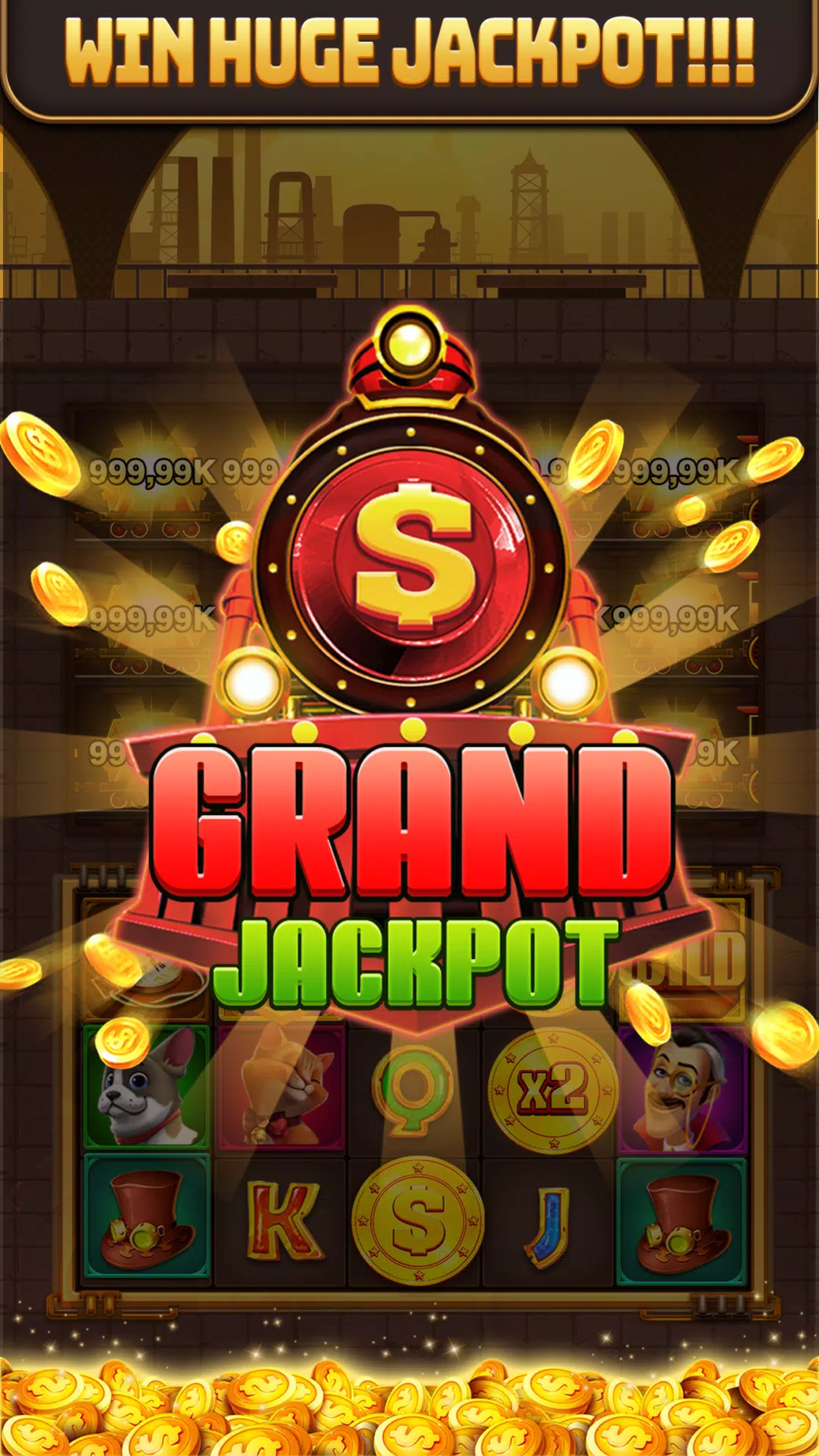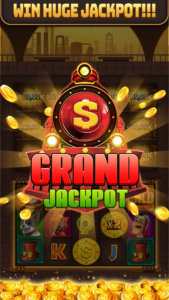 Gone are the days of cumbersome registrations; upon embarking on your gaming journey, a generous allocation of 100,000 coins is bestowed upon you, primed to ignite your whirlwind spinning adventure.
How To Earn From Money Train?
With each exhilarating spin demanding 10,000 coins, a concern need not take hold, for the game's mechanics ensure that your coffers will flourish during your gameplay.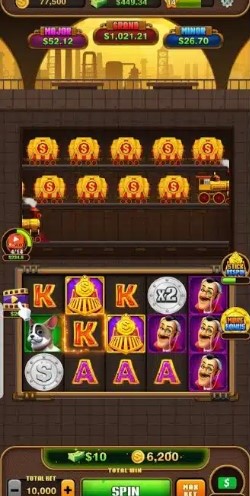 Intriguingly, there's no enticement for in-app purchases to sustain your enthralling slot odyssey. The developer refrains from directly profiting by tapping into players' hard-earned funds.
Instead, the game ingeniously generates revenue by seamlessly integrating advertisements into the experience, strategically timed to coincide with reward collection moments. This intelligent approach capitalizes on players' receptivity, for they earn free funds by indulging in a few fleeting seconds.
At the heart of Money Train lies a five-reel mechanism, each reel harbouring an enigmatic arrangement of symbols that, when unlocked, reveal bountiful riches.
Yet, the excitement doesn't halt there. The game tantalizingly presents the "sticky respin" and "more bonus" features, enabling you to turbocharge your winnings to even greater heights.
Positioned on the left flank is a captivating video symbol accentuated by a $20 prize. Upon tapping this emblem, a video ensues, culminating in the bestowal of virtual wealth to your stash. This inventive melding of entertainment and reward is a testament to the game's captivating allure.
How To withdraw Funds From Money Train?
Reaping the fruits of your gaming prowess follows a structured path in Money Train. You can cash out your hard-earned rewards once one hour has elapsed or upon reaching the $500 milestone, whichever milestone is achieved first.
The avenues for claiming your well-deserved gains are diverse and accommodating. Money Train offers an array of platforms for reward redemption, encompassing prominent financial channels such as Paypal, Paytm, Cash App, Tez, Coinbase, and an array of additional options. This comprehensive selection ensures players can seamlessly translate virtual achievements into tangible real-world benefits.
FAQs
Is Money Train available on all devices?

Money Train is available on various platforms, but compatibility may vary depending on your device's specifications. Be sure to check the game's requirements before downloading.

Can I play Money Train offline?

Money Train may require an internet connection to function and collect rewards. Check the game's specifications for more details on offline playability.

Is my personal and financial information secure when playing Money Train?

Money Train takes user privacy and security seriously. Review the game's privacy policy and terms of use to understand how your information is handled.

Is Money Train still in "Early Access"?

Yes, Money Train is labelled as "Early Access" on the Play Store, indicating that the game is still in development and not yet in its final form. This status may shield the game from negative reviews and suggests ongoing enhancements.
See More:
Cash Tile – Earn By Playing Tile-Matching 100% Joyful Android Game
Earn By Playing Crystal Pop Mania 100% Easy Vibrant Elimination Game
Cocoon MyData Rewards – Earn 100% Money By Sharing Your Data