Introduction
RadioEarn Rewards: Earn While You Listen RadioEarn offers a unique opportunity where your time spent listening to radio broadcasts can turn into tangible rewards. As you tune in to your favorite internet radio stations, you're entertained and accumulating points that can be converted into earnings. This innovative concept merges leisure with earning potential, making RadioEarn Rewards a platform where your listening habits can lead to financial benefits.
What is RadioEarn?
RadioEarn stands out as a prominent GPT (Get Paid To) platform that allows users to earn rewards while enjoying online radio content. What sets RadioEarn apart is its distinctive approach of combining entertainment and making potential seamlessly. Notably, users can listen to their favorite radio stations and accumulate earnings through activities like browsing websites, interacting with advertisements, and participating in the referral program.
At its core, RadioEarn provides an innovative and engaging way for users to make the most of their time online. By tuning in to radio broadcasts, users can earn rewards simultaneously, effectively making their leisure time more productive. This distinct blend of entertainment and earning avenues makes RadioEarn a unique player in the GPT space.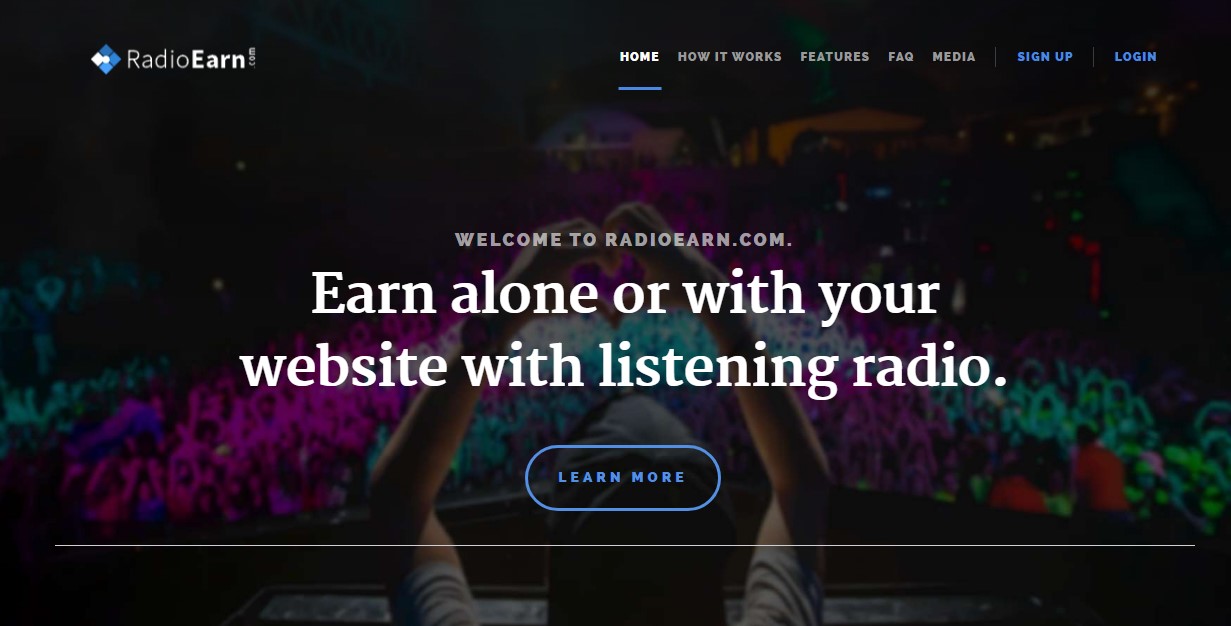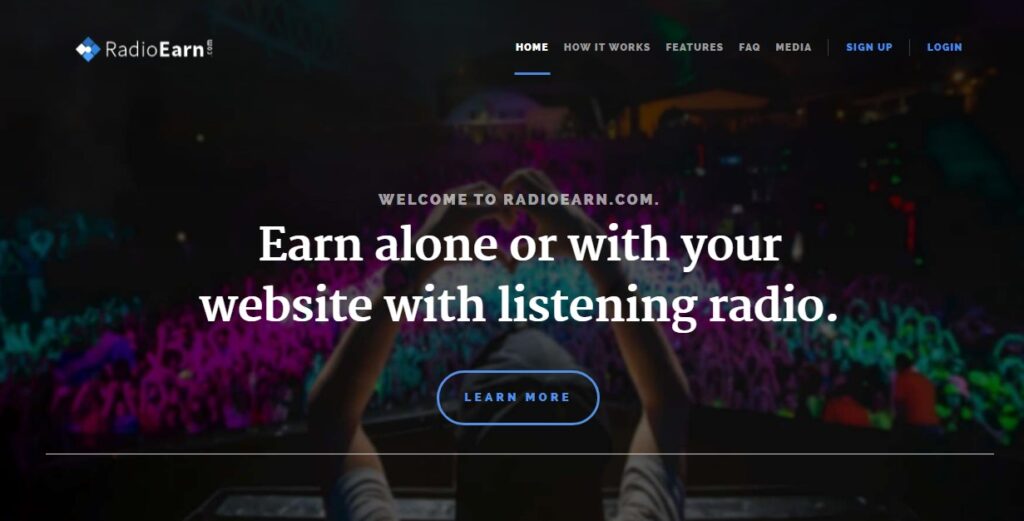 If you're curious about the potential earnings, RadioEarn offers a range of opportunities to accumulate rewards. These include listening to radio content, surfing websites, clicking on ads, and leveraging their referral program. This multifaceted approach allows users to choose activities that resonate with them and align with their preferences, maximizing their overall earnings potential.
To tap into your earnings, RadioEarn provides a streamlined withdrawal process. As users accrue rewards through their engagement with the platform, they can access the means to convert those earnings into tangible benefits. This user-friendly withdrawal system ensures that users can easily enjoy the fruits of their participation on the platform.
How to Join RadioEarn?
RadioEarn is a widely recognized global online platform where individuals can effortlessly earn by simply listening to radio broadcasts. This opportunity is accessible globally, welcoming participants worldwide to join and engage.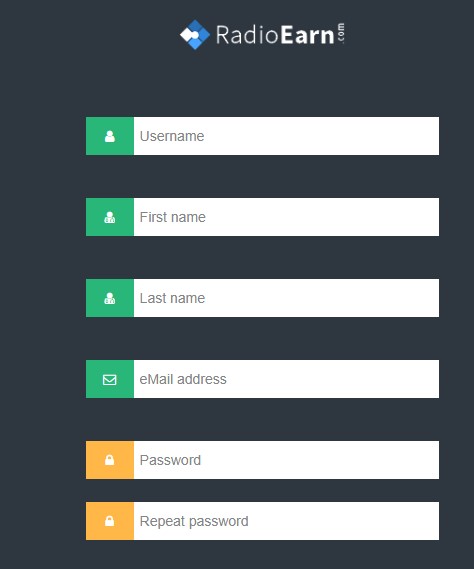 It's important to note that the benefits derived from the platform can vary based on one's geographical location. Primarily, participants from countries such as the US, UK, and Canada tend to experience higher earnings through RadioEarn.
To embark on this earning journey, the process is straightforward. By visiting RadioEarn.com, users can click the sign-up button and initiate their registration. The registration procedure involves entering basic personal information like Username, Full Name, Email Address, and Password.
Upon completion, a verification email is dispatched to the user's provided email address. Verifying the email by clicking the link establishes the user's official access to the platform.
With verification completed, individuals can dive into radio listening for earnings, where the process is user-friendly and rewarding.
Moreover, a similar earning opportunity exists on another prominent platform, Earnably. This website also allows users to generate income by enjoying radio or music content.
How does RadioEarn Work?
RadioEarn operates on the principle of earning by listening to radio content. However, the earning potential extends beyond radio listening alone; participants can also generate income through web browsing.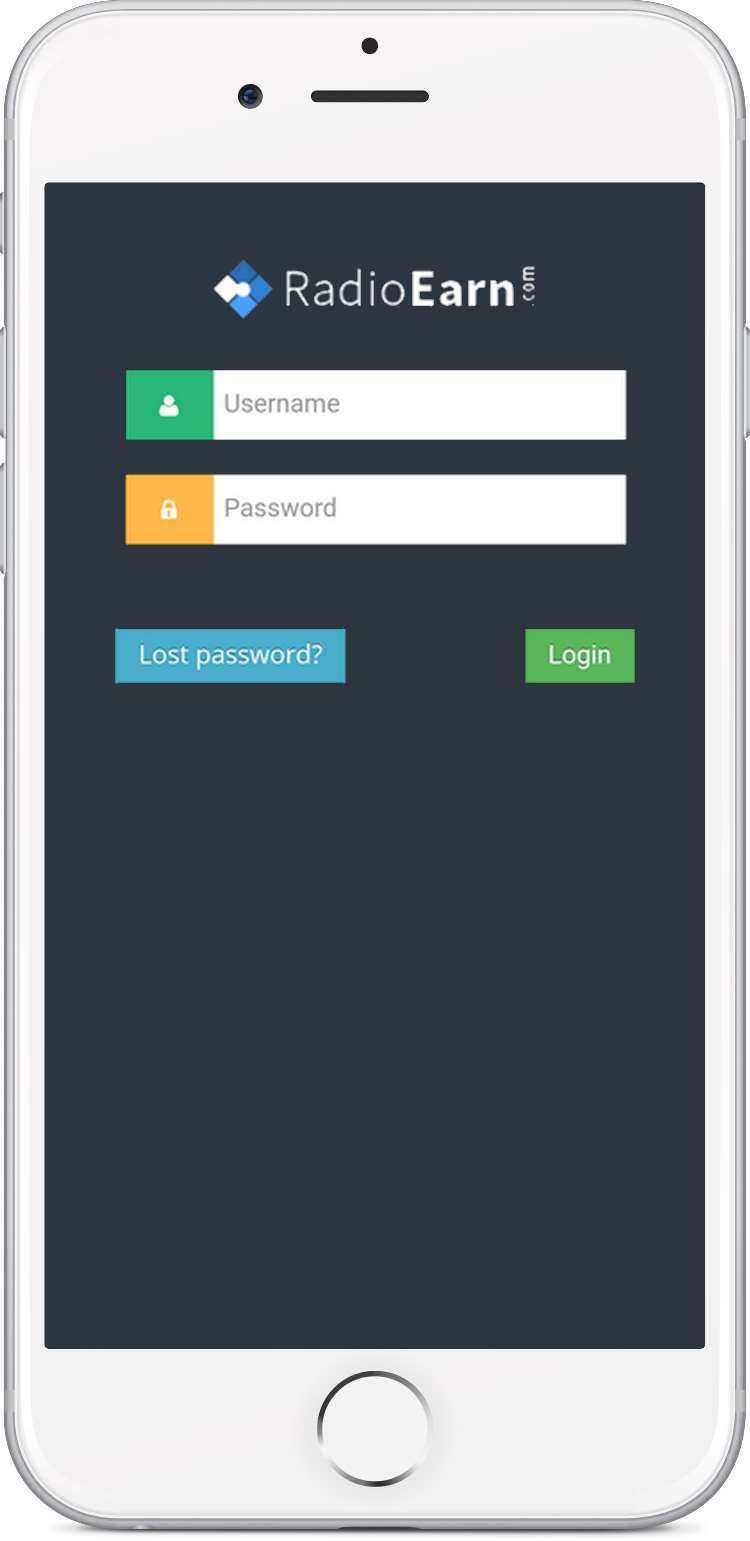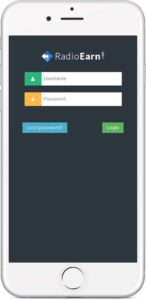 Let's get into the details of the site:
1. Make money by Listen to RadioEarn
Earning money on this platform involves listening to Internet radio streams; traditional radio stations are not accessible on the site. Once registered, the "Start Earning Tab" becomes your focal point. Upon clicking, you'll be directed to a specific radio station.
Within this tab, you can select your preferred radio station. However, these options are location-dependent, meaning certain stations might not be available in your region.
Earnings begin accumulating as you listen to the radio over time. Based on research, the platform compensates users up to 25 cents for every 15 minutes of radio listening.
2. Make money by Embedding your Radio API from RadioEarn
You can embed your Radio Account onto these platforms if you own a website or blog. This strategy allows you to capitalize on your web traffic. You passively earn money as visitors engage with the embedded Radio API and listen to the radio through your website.
This approach offers a pathway to generate passive income. By allowing your website's traffic to contribute to your earnings, you can adopt a hands-off approach and reap the benefits of this earning stream while you sit back.
3. Make money by Websites Surfing from RadioEarn.
Another intriguing avenue for online earnings involves browsing third-party websites through the RadioEarning platform.
Once you access the site, navigate to the "Surfing Tab" in the Start Earning section. Selecting this tab will lead you to third-party websites.
Each third-party website presents diverse methods of earning along with specific guidelines to adhere to. It's crucial to meticulously follow the instructions to prevent disqualification and ensure a smooth earning process.
Generally, the fundamental steps encompass visiting designated websites, allowing a set amount of time, and receiving compensation for your engagement. This straightforward approach can contribute to your overall earnings.
4. Make money by Referral Program from RadioEarn.
Engaging in the referral program is another avenue to boost your earnings on this platform. By sharing your referral link and inviting others to join, you stand to gain financially.
RadioEarn's referral program offers a 5% commission on the earnings of individuals who sign up through your referral link and begin earning themselves.
However, a critical condition is that your referrals need to remain active for a minimum of 2 months from their date of joining for you to receive your referral earnings. This aspect introduces a dynamic whereby the location of your referrals plays a crucial role. If your referred individual can actively earn from their site, they're more likely to stay engaged, leading to ongoing earnings for both parties. Conversely, if they're in an area with limited earning potential, their inactivity could also result in a lack of compensation for you.
RadioEarn Payment Method.
As previously discussed, RadioEarn rewards its users with points, where 1000 points hold a value of $3. On the 15th of each month, your accumulated points are converted into dollars.
Once your earnings reach the minimum threshold of $3, you gain the eligibility to initiate a withdrawal. The platform offers various withdrawal options, including Amazon Gift Cards, bank transfers, and bitcoins.
It's worth noting, however, that the withdrawal process might take up to 35 business days to complete after your request. This duration can feel relatively lengthy, especially considering the modest minimum withdrawal amount of $3.
FAQs
Is RadioEarn Rewards legitimate?

RadioEarn Rewards is a legitimate platform, but it's always a good practice to research and read reviews before joining any online earning program.

How long does it take to receive withdrawals?

Withdrawal requests may take up to 35 business days to process and complete.

What are the withdrawal options?

Once you reach the minimum threshold of $3, you can withdraw your earnings via Amazon Gift Cards, bank transfers, and bitcoins.

How are earnings paid out?

Earnings are paid out as points, where 1000 points are equivalent to $3. On the 15th of each month, your issues are converted into dollars
See More:
Quick Pay Survey – 4 Easy Ways To Make Monry
Perfect Link – Earn By Playing 100% Puzzles Games
RozDhan App – 7 Easy Ways To Earn Money Online
AppCoiner Review – Earn By Reviewing Unreleased App 100% Easy Money