Introduction
The legitimacy of the browser extension "Search for a Cause" is confirmed, as it allows users to earn rewards that can be subsequently donated to charitable organizations. While the extension boasts several commendable features, it's essential to consider certain limitations before utilizing it.
What is Search for a Cause?
The browser extension "Search for a Cause" allows users to accumulate rewards while conducting online searches effortlessly. You can earn rewards passively by simply integrating this extension into your browsing routine. This innovative concept functions effectively: As you engage with the extension for your web searches, it generates rewards for your participation.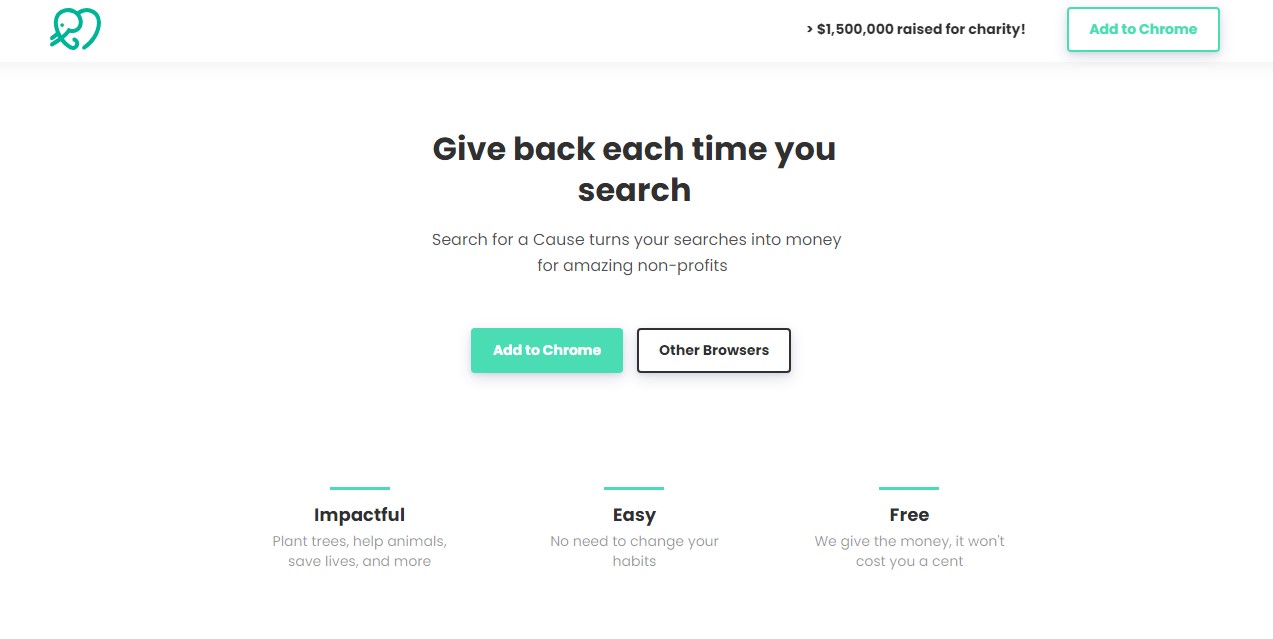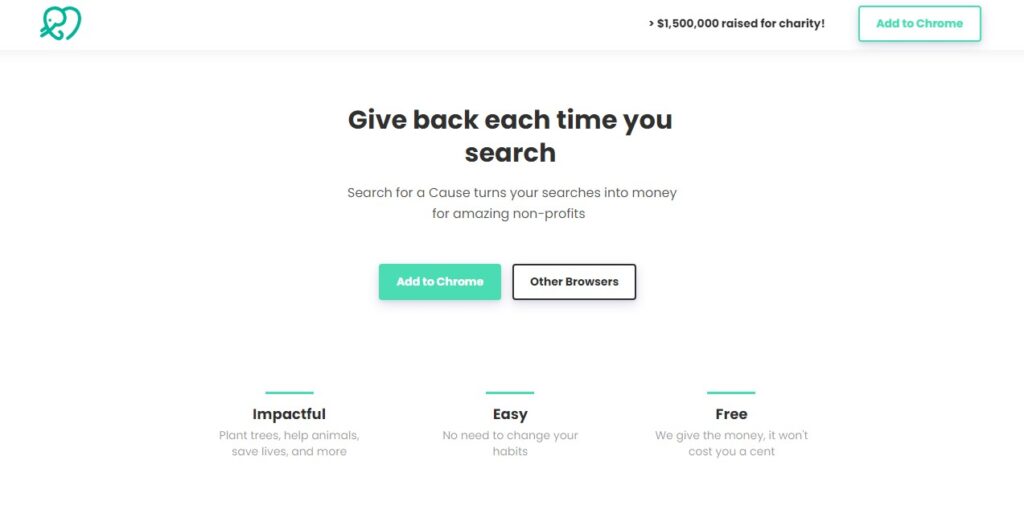 The legitimacy of the extension is established by the fact that it genuinely delivers on its promise to provide tangible rewards in exchange for its use. This unique approach transforms your online activities into a meaningful opportunity to contribute to charitable causes.
How to Make money by web searching from Search for a Cause?
As previously highlighted, earning rewards through Search for a Cause is straightforward. Upon installation of the browser extension onto your Google Chrome or Mozilla Firefox browser, you're set to accumulate rewards.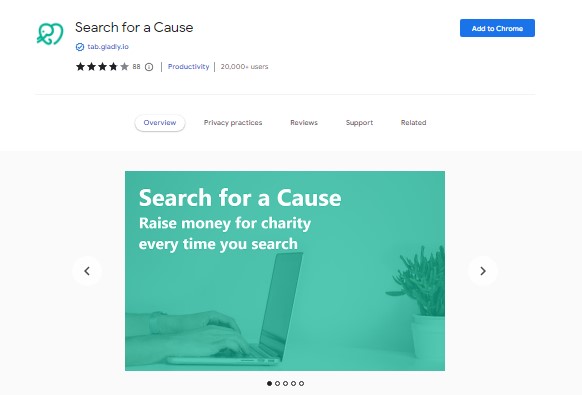 For users of alternative browsers, the extension necessitates manual configuration to establish Search for a Cause as the default search engine. We can access detailed instructions for this setup via the provided link.
Chrome and Firefox users enjoy a streamlined experience. Once the extension is installed, there's no further action required on your part. Your internet browsing can continue as usual, with the extension working behind the scenes.
The mechanism behind Search for a Cause entails the substitution of your browser's default search engine with its proprietary engine. This means that we retrieve search results from Yahoo, a departure from the norm where Chrome typically leverages Google's comprehensive search capabilities.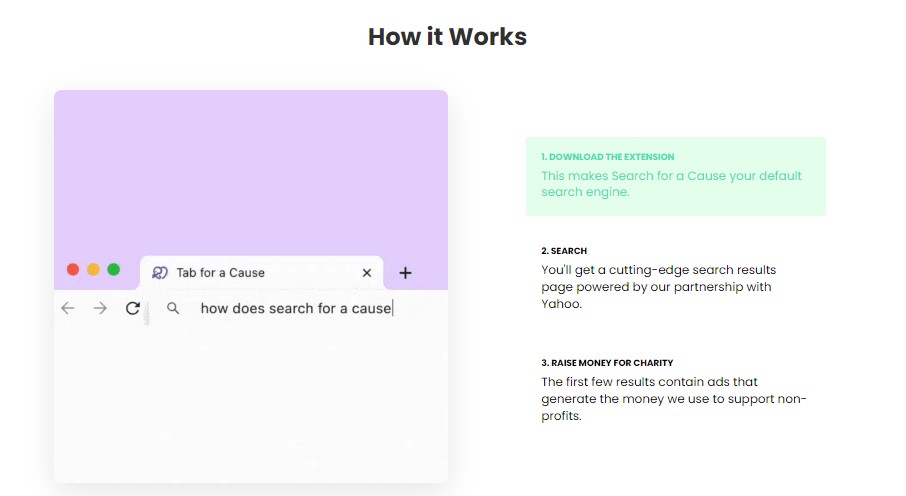 This deviation from Google search results presents a notable drawback. Google's search prowess is renowned for its depth and breadth, rendering it a favoured choice for comprehensive web searches. Should you have a preference for Google's search outcomes, the transition to Yahoo results facilitated by Search for a Cause might not align with your preferences.
The earning process transpires each time you conduct an online search while the extension remains active. However, there is a need for more transparency regarding the exact reward rates. Regrettably, the extension's settings lack a dedicated section to track your accrued rewards.
This makes up the foundation of Search for a Cause's earning opportunity. To maximize your earnings, sustained utilization of the extension during your web searches is paramount.
How do you get paid from Search for a Cause?
Each Search for a Cause usage contributes to your earnings, albeit the exact amount remains undisclosed, as discussed earlier. Subsequently, the accumulated funds are channelled into charitable donations through the platform's supported causes.
Regrettably, the specific charities that benefit from these contributions are not explicitly delineated on the site. However, the platform adheres to the practice of sharing financial reports every quarter, offering a breakdown of the earnings distribution. This insight allows you to comprehend the allocation of funds without disclosing the precise beneficiaries.
Despite this limitation, endorsements from reputable companies that endorse it as a legitimate avenue for charitable donations bolstered the credibility of Search for a Cause. This attests to the extension's adherence to its proclaimed functionality.
To reiterate, something will allocate entirely the funds you accrue via Search for a Cause to charitable causes, with no portion directed towards your earnings. This philanthropic model aligns with the platform's commitment to facilitating meaningful contributions to various charitable endeavours.
How to join Search for a Cause?
The website doesn't explicitly list the specific countries where the service is available, but based on available information, it seems to have a global reach. This implies that you can likely utilize the extension regardless of your geographical location.
To employ Search for a Cause, you simply need to install the extension and proceed through the setup steps. The setup process is fairly straightforward, so configuring it shouldn't pose much difficulty. Once successfully installed, you can commence earning through the extension.
FAQs
Is Search for a Cause legitimate?

Yes, Search for a Cause is legitimate as it follows through on its promise to convert your online searches into charitable contributions. Several reputable companies endorse it as a way to contribute to charity.

Can I cash out the rewards for personal use?

No, the rewards earned using Search for a Cause cannot be cashed out for personal use. They are intended solely for charitable donations.

Can I see how much I've earned using the extension?

Unfortunately, the extension lacks a clear feature to track your accrued rewards. You will need more direct visibility into the exact amount you've earned.

How do I earn rewards with Search for a Cause?

You accumulate rewards every time you conduct an online search using the browser extension. The exact reward rate is not specified.
See More:
RadioEarn – Make 100% Easy Money By Listening To Radio
Quick Pay Survey – 4 Easy Ways To Make Monry
Perfect Link – Earn By Playing 100% Puzzles Games