Introduction
In today's fast-paced world, many people seek quick and easy ways to earn extra cash. With the rise of mobile technology, there has been a surge in the popularity of apps that offer rewards for playing games. Royal Flush Gems is one such app that promises the opportunity to earn real money while playing an addictive gem-merging game. This Android game has gained a lot of attention for its potential to offer hundreds of dollars in cash rewards, and many users have reported success in cashing out their earnings. In this age of digital innovation, Royal Flush Gems offers an exciting and accessible way for people to earn some extra income potential.
What is Royal Flush Gems?
Royal Flush Gems is an Android game developed by Bizi Gamehot, which offers an addictive gaming experience similar to other popular games like Merge Jewels. In this game, players merge gems while accumulating significant virtual currency.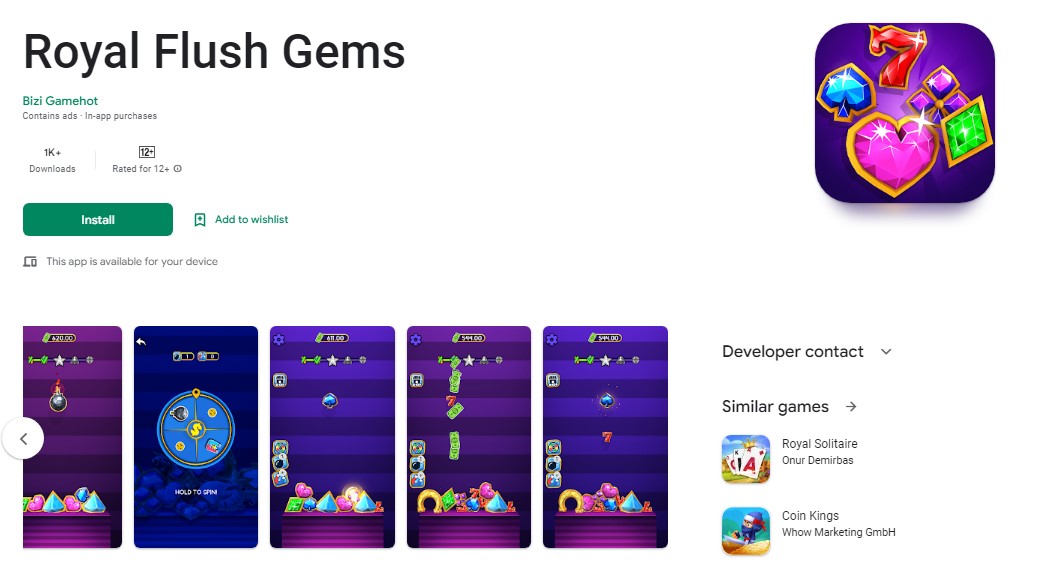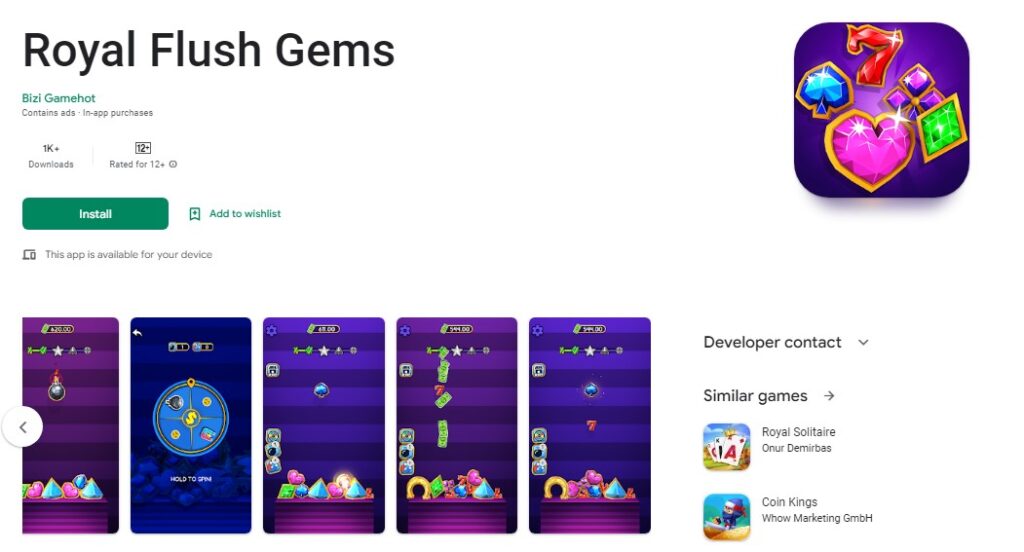 What sets Royal Flush Gems apart is that players can cash out their earnings after 24 hours, potentially earning hundreds of dollars. This feature has made the game incredibly popular, with many players spending hours collecting virtual currency. Royal Flush Gems is an exciting and potentially lucrative gaming option for Android users.
How to Join Royal Flush Gems?
To join Royal Flush Gems, you can get the game for free from the Google Play Store on your Android device. Once you have downloaded and installed the game, you can create an account by providing your email address and setting a password. After creating your account, you can start playing the game and merging gems to accumulate virtual currency. You must link a valid PayPal account to your Royal Flush Gems account to cash out your earnings. It's important to note that while the game offers the potential to earn money, a risk is involved, and it's important always to gamble responsibly.
How to Make Money by Playing Royal Flush Gems?
Royal Flush Gems is a free Android game on the Play Store, and registration is not required to start playing. Players can also opt for VIP subscription options, which can be explored later.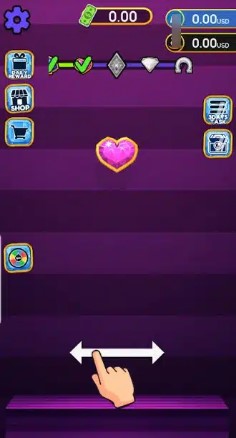 The game involves sliding gems right or left or tapping to drop them at specific locations to merge two identical diamonds into a giant gem with a different shape. The first merge offers a significant cash reward of $110.51, which can be collected by tapping the "collect" button.
Players can trigger further cash rewards by dropping a gem in the shape of the PayPal logo and watching sponsored videos. The developer earns revenue through each video view. Players can accumulate virtual dollars in their balances through PayPal or Amazon virtual coupons.
Players can spin the wheel to earn more coupons or other rewards. Royal Flush Gems offers an easy way to earn cash and exciting rewards through an addictive gem-merging game.
How Do You Get Paid From Royal Flush Gems?
To cash out your virtual money, you can redeem it through your PayPal or Amazon account. If you redeem through PayPal, the game promises that it will credit the money to your account within 24 hours. However, there is a shortcut available if you have accumulated a significant amount of virtual money. If you have collected $1,000 or more, you can redeem it immediately by providing your PayPal account information.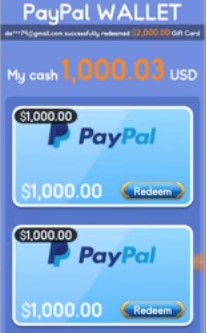 To redeem your virtual money through Amazon, you will need to accumulate a staggering $10,000 in your balance.
While it may seem like a daunting task, the game offers unreal coupons to help you grow your balance quickly, including a first coupon worth over $1,000, which is a substantial amount. With these rewards and the addictive gameplay, Royal Flush Gems offers an exciting way to earn a significant amount of money potentially.
FAQs
Is Royal Flush Gems free to download and play?

Yes, Royal Flush Gems is free to download and play. However, in-app purchases are available for players who want to advance quickly or gain extra perks.

How do you play Royal Flush Gems?

Royal Flush Gems is a matching game that requires players to merge gems of the same type to create higher-value gems. The ultimate goal is to combine gems until you make a Royal Flush, which combines ten, jack, queen, king, and ace of the same suit.

Can you cash out your earnings from Royal Flush Gems?

Yes, you can cash out your earnings from Royal Flush Gems after just 24 hours. However, you must have a minimum of $20 in your account before you can cash out.

What payment methods are available for cashing out in Royal Flush Gems?

Currently, Royal Flush Gems only support cashing out through PayPal.
See More:
Conversion Crimes Tester – Earn by Website Testing Projects (100% Easy Way)
EzPoints Review – Earn Free Robux By Watching Videos With 4 Easy Ways
JustAnswer Review – Earn Money By Answering 100% Easy Questions
Answeree Review – Earn Money by Answering Questions (100% Worth It)