Introduction
Scratch Blitz – the ultimate mobile gaming app designed to provide endless excitement and thrilling opportunities for players of all levels. Scratch Blitz offers a unique and immersive experience, allowing you to scratch virtual cards with no registrations or deposits. With a variety of winning methods, a captivating piggy bank feature, and the chance to spell "jackpot" for even greater rewards, Scratch Blitz promises an adrenaline-packed journey. Join the fun and explore the world of Scratch Blitz as you aim for fantastic cash prizes and non-stop entertainment!
What is Scratch Blitz?
Scratch Blitz is a free Android game that offers unlimited scratchcard games for your mobile device. In this game, you have multiple opportunities to win, such as matching symbols or discovering winning numbers. As you play and achieve victories, you accumulate virtual cash. Moreover, you can earn cash rewards once the piggy bank reaches its capacity.
You can supposedly withdraw your earnings through trusted platforms like PayPal, Paytm, Cash App, and more. Despite amassing over 100,000 installations, Scratch Blitz is still designated as "Early Access," indicating ongoing development and potential future improvements.
It's important to mention that users are currently unable to leave reviews on the Play Store to share their experiences and shed light on the rewards system.
How Does Scratch Blitz Work?
Scratch Blitz is a mobile gaming app that provides an exciting experience of unlimited scratchcards, all without the hassle of registrations or the need for deposits. Players can indulge in the thrill of scratching virtual tickets without putting their hard-earned money at risk.
1. Make Money by Stamina System From Scratch Blitz.
In Scratch Blitz, every player begins with a total of 50 stamina points, with each point enabling them to scratch off a card.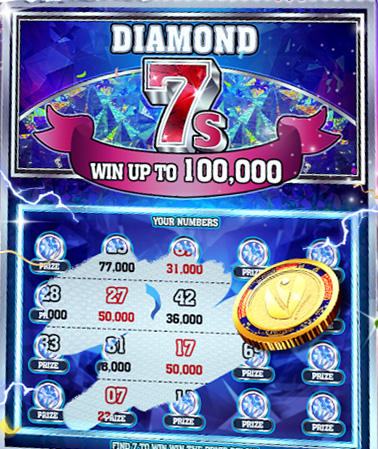 These stamina points decrease as you scratch cards, but they automatically regenerate over time, replenishing at a rate of one point every 120 seconds. This system guarantees a continuous flow of cards and uninterrupted earnings.
For those eager to continue playing without waiting for stamina points to refill, there's an option to watch a brief advertisement, which grants an immediate boost of 10 stamina points. This feature allows players to enjoy more gameplay without interruption.
2. Several Winning Methods.
Scratch Blitz keeps the excitement alive by offering a variety of winning methods to its players. As players progress and level up, they unlock new scratch cards, each with its unique criteria for winning. For instance, at level 1, players can secure a win by matching three symbols in a line. At level 2, finding the number 7 guarantees the prize beneath.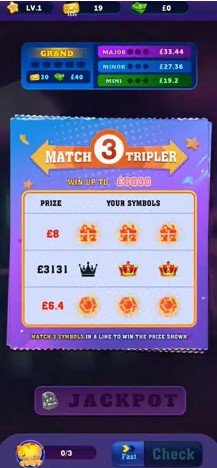 For those seeking an extra thrill, there's an option to tap the button and watch an advertisement to double their winnings.
What's intriguing is that the maximum amount you can win varies depending on the card, ranging from £1600 to an astonishing £8000, which is quite remarkable! However, the actual odds of hitting this substantial jackpot remain shrouded in mystery.
3. Make money by Piggy Bank and Additional Earnings From Scratch Blitz.
In Scratch Blitz, the process of earning cash rewards extends beyond individual card wins. Players also accumulate piggy bank progress, which eventually results in extra cash rewards once the piggy bank reaches its capacity.
Furthermore, players have the opportunity to enhance their earnings by collecting letters that spell "jackpot" while scratching cards. Once they complete this word, it triggers a slot machine feature, offering them a chance to collect even more money, adding an extra layer of excitement to the game.
4. Make Money by Playing Cash Bubbles From Scratch Blitz.
Scratch Blitz also provides occasional floating bubbles, granting players additional cash rewards.
Tapping these bubbles will trigger a short ad video. It would help if you watched it to the end to earn the extra cash.
Scratch Blitz Cashing Out.
To access the cash withdrawal feature in the Scratch Blitz app, follow these steps: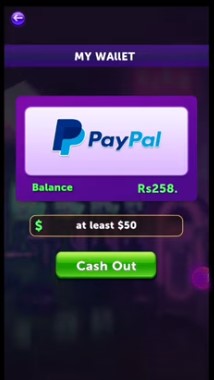 Open the app and navigate to the cash wallet section.
Look for the option labeled "Withdraw All" and select it.
You'll be pleased to know that there is no minimum withdrawal amount requirement, so you can withdraw any winnings you've accumulated.
Next, you'll be prompted to choose your preferred method for receiving the funds. Options typically include popular platforms like PayPal, Cash App, and more.
After selecting your preferred withdrawal method, you'll need to provide the necessary account information, such as your account details for PayPal or Cash App, to initiate the withdrawal process.
Once you've completed these steps, you should be able to withdraw your winnings from the Scratch Blitz app hassle-free. Please note that withdrawal processes and available payment methods may vary, so it's essential to follow the specific instructions provided within the app for accurate and secure transactions.
See More:
Yuno Surveys – Sharing Your Opinions with 100% Easy Earning
LifePoints Panel – Earn by Testing Products With 3 Easy Ways
Make 100% Easy Money By Playing Hey! Billionaire Virtual Board Game!