Introduction
Wild Slots The Thrilling Mobile Game Experience Step into the exciting world of Wild Slots, a captivating mobile game that brings the thrill of slot machines to your fingertips. Spin the reels, chase virtual cash rewards, and embark on an immersive gameplay adventure. Watch ads, accumulate virtual earnings, and trade them for real-world rewards via PayPal and Cash App. Get ready to experience the adrenaline rush of Wild Slots and test your luck today!
What is Wild Slots?
Wild Slots is a mobile game that provides users with the experience of playing virtual slot machines without the need to spend real money. It is a free-to-play game that offers the excitement and thrill of spinning the reels and potentially earning in-game rewards.

The game operates on a model where the developer generates revenue through advertising. While the game itself is free to play, it includes various forms of advertising to generate income. This can range from in-game advertisements, sponsored content, or promotional offers from third-party advertisers.
It's important to note that while Wild Slots may provide entertainment and the opportunity to earn virtual rewards, the likelihood of making substantial real-world profits from the game alone could be much higher. The primary intention of the game is to offer an enjoyable experience rather than being a means of significant financial gain.
How Do Wild Slots Work?
Wild Slots is a mobile game that can be downloaded for free from the Play Store and is compatible with various devices. It is important to note that the game is rated PEGI 18, indicating that it is intended for adult players due to its addictive nature and the potential for cash rewards.
At the time of this response, Wild Slots is labelled as an "early access" game, meaning it is not fully complete, and the developers are still actively working on it. This stage allows users to access and play the game while providing feedback to the developers for further improvements.
One aspect worth mentioning is that users cannot publish reviews on the Play Store during the early access phase. This limitation prevents public criticism and potentially shields the developer from negative feedback.
Upon installation, the game presents a quick tutorial to guide new players through its features and mechanics.
One notable aspect that may raise concerns is that Wild Slots does not require users to create an account. This departure from the norm of cash games, which typically involve registration, can be viewed as unusual or questionable.
Overall, players need to exercise caution and make informed decisions when engaging in any game involving real money or potential rewards.
How to Play Wild Slots and Make Money?
Tap the spin button to set the five reels in motion to play Wild Slots. Initially, you are given 20 spins; I grant an additional spin every 2 minutes.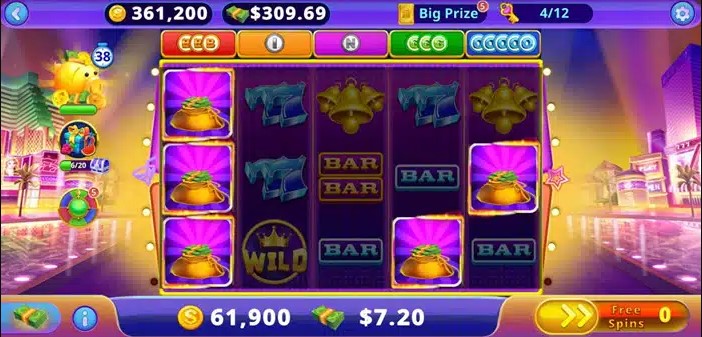 If you run out of spins, the game encourages you to watch a commercial to replenish your spin count. Whether this prompt is a subtle nudge or a clever tactic to promote viewing advertisements is for you to decide.
Wild Slots offers rewards when you land at least three cash bags on the reels. However, the developer expects something from you in return for those virtual dollars on your phone screen. You are required to tap the cash button and watch advertisements frequently.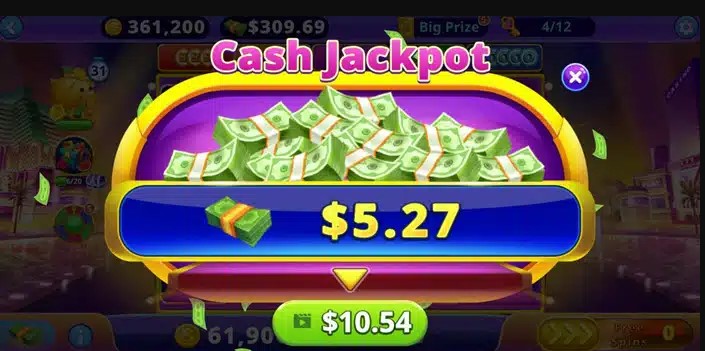 You can trigger bonus features and multipliers by hitting the right winning combinations, enhancing your gameplay experience.
In addition to virtual cash, the game rewards you with coins that can be used to redeem cash prizes, which is quite exciting.
The Big Prize section of Wild Slots presents an opportunity to win nine incredible prizes. Collecting 200 tokens can reward you with an iPhone 14, a MacBook Pro, a $10,000 withdrawal card, or even a Tesla Model Y.
To earn these tokens, you guessed it, you must watch commercials to unlock five lucky chests. It's undeniably a well-executed marketing strategy.
While engaging with Wild Slots, it's essential to consider the balance between entertainment, exposure to advertisements, and the likelihood of winning real-world rewards.
How to Cash Out From Wild Slots.
In Wild Slots, two options are available to convert your virtual earnings into actual money: PayPal and Cash App.
However, the process of obtaining cash from Wild Slots is not as straightforward as one might expect. The game incentivizes users to watch many advertisements to generate revenue for the developer. As a result, the minimum payout threshold is set relatively high at $500. This means you need to accumulate substantial virtual earnings before you can request a cash payout.
In addition to the cash rewards, Wild Slots also allows you to trade the coins you've collected for real money. However, the coin-to-cash conversion requires an astonishing 30 million coins. This high requirement makes cashing out solely through coin accumulation challenging and time-consuming.
It's essential to approach these cash conversion options in Wild Slots with a realistic understanding of the significant commitment and time investment needed to reach the minimum payout thresholds.
FAQs
Is Wild Slots free to play?

Yes, Wild Slots is free to download and play. However, it may include in-game purchases or options to watch advertisements for certain benefits.

How do I play Wild Slots?

Tap the spin button to set the reels in motion—land-winning combinations to earn rewards and trigger bonus features.

How do I cash out my virtual earnings in Wild Slots?

Depending on the game's rules, you may need to accumulate a certain amount of virtual earnings or coins before requesting a cash payout.

Are Wild Slots available on all devices?

Wild Slots can be downloaded from the Play Store and is compatible with various mobile devices. Ensure your device meets the system requirements for optimal gameplay.
See More:
Smile Battery App – Earn 100% Real Money While Charging Your Phone
Word Rambler App – Earn by Playing 100% Easy Word Puzzle Game
Maya Jackpot Pusher – Earn By Playing Coin Pusher Game (100% Easy Money)
Online Book Club – Writing Book Reviews & Earn 100% Easy Money