Introduction
If you are passionate about reading books and sharing your thoughts through reviews, you should explore Online Book Club's website. This platform offers an intriguing opportunity to earn income by crafting honest book reviews. If this opportunity piques your interest, I invite you to continue reading this review of Online Book Club.
What is Online Book Club?
Online Book Club lives up to its name as an online community specifically designed for book enthusiasts. This platform provides a genuine opportunity for individuals to earn income by writing reviews for a wide range of books.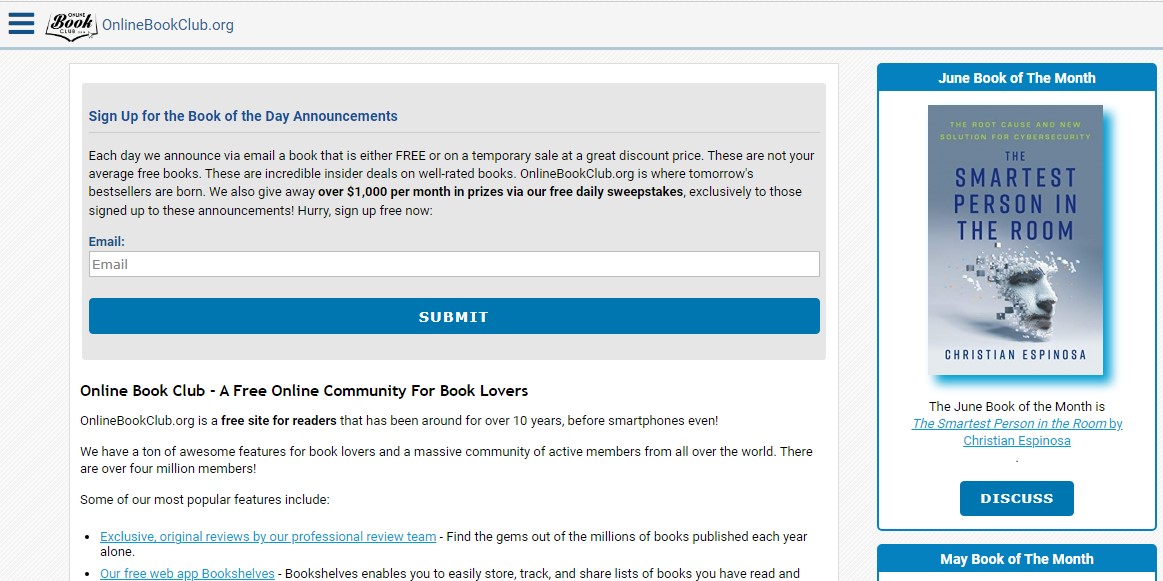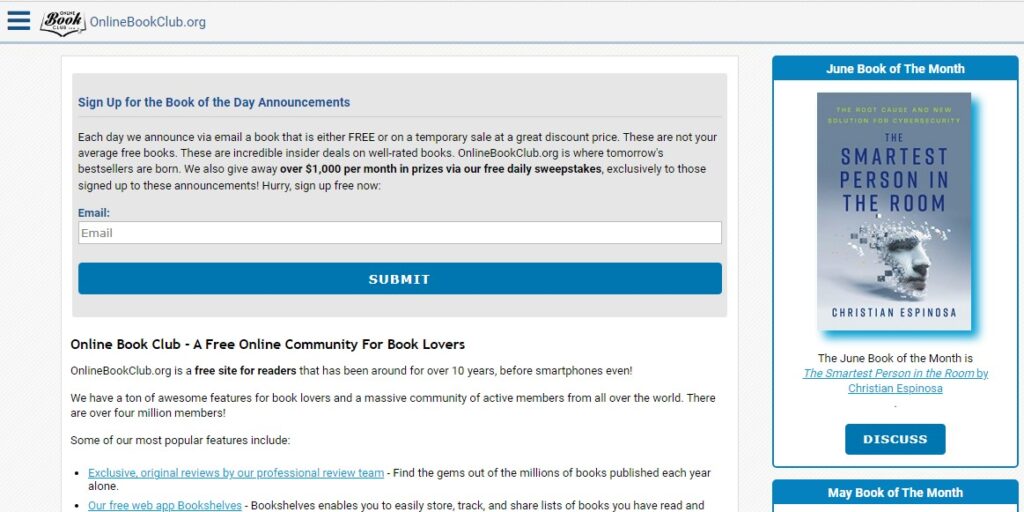 It is important to note that Online Book Club is a legitimate site that truly compensates users for their efforts in reviewing books.
How to make money by Writing Book Reviews?
Online Book Club focuses exclusively on earning through book reviews, which entails reading the books beforehand. As a reviewer on the platform, you can access the Reviewer's page, where you will find a list of books available for review. The initial review you write will not be paid, but subsequent opportunities will offer earning potential.
To select a book for review, click on it to view its full details. You'll then click the "Review This Book" button to indicate your interest. Beforehand, you must choose the preferred format you wish to read the book, such as audio, digital (compatible with Kindle, Android, iOS, or computer), or another specified option. You'll receive the book once your format preference is selected, usually via email.
Reading the reviewer guidelines is crucial before starting your review. These guidelines provide instructions on how to conduct a proper review. Your review should be at least 300 words and adhere to proper spelling and grammar. After writing your review, you must submit it to Online Book Club for review.
The platform's editors will evaluate your work, and if all requirements are met, you will receive the promised payment. Reviewing typically takes up to two weeks as the editors assess your submission. Some opportunities may allow for revisions if the editor suggests improvements. However, if the quality of your work is deemed unsatisfactory, your submission will be rejected, and you will not receive compensation. Investing sufficient time in crafting your review and adhering to all provided guidelines is crucial.
During testing, the site may have few immediate earning opportunities. Some review opportunities may not provide payment, offering only a complimentary book upon completion. However, as you accumulate accepted reviews, the number of earning opportunities is likely to increase.
It is vital to read the details of each book before writing a review to avoid potential consequences. Online Book Club has strict measures in place, and if it is discovered that you did not read the book details, it may ban your account.
How do you get paid?
Once your review is accepted and the opportunity offers compensation, Online Book Club will pay you through PayPal. The payment will be sent to your PayPal account within three weeks. One advantage is that you don't need to reach a specific earnings threshold to receive your payment. This means you will receive your compensation immediately.
The simplicity of the payment system is commendable, with PayPal serving as a convenient method for receiving payments. If you appreciate sites that offer similar convenient payment methods, explore other platforms that also provide payments via PayPal. You can explore a list of top sites that utilize PayPal as a payment option for further options.
How to Join Online Book Club?
The registration process for Online Book Club is relatively simple. To join, you only need to provide your email address and fill out the required fields in the registration form. Once completed, you will receive an email from the site containing a confirmation link. Clicking on this link will finalize your registration.


Following confirmation, you will receive a link to access the review guidelines. It is highly recommended to thoroughly read and understand these guidelines before proceeding. Once you have familiarized yourself with the guidelines, you can log in to the reviewer page and begin your journey to earning.
As mentioned earlier, your first review will not provide any compensation. Consider this initial task as an opportunity for the site to assess your skills, and it is mandatory to complete it.
FAQs
Can I earn money by writing book reviews on Online Book Club?

Yes, Online Book Club offers compensation for writing book reviews. Once your reviews are accepted and meet the criteria, you will receive payment through PayPal.

How do I join Online Book Club?

To join, you must provide your email address and fill out the required fields in the registration form. After that, confirm your registration by clicking on the confirmation link sent to your email.

Do I need to pay any fees to become a member of the Online Book Club?

No, joining Online Book Club is completely free. There are no membership fees or hidden charges.

Are there any consequences for not reading the book's details before writing a review?

It is important to read the book's details before writing a review. Online Book Club has strict policies, and if it is discovered that you did not read the details, your account may be banned.
See More:
Mission Guru App – Earn By Watching Videos & Playing 100% Easy Games
HelloCash App – Earn by Playing 100% Easy Sponsored Games
Ethereum Blast – Earn Ethereum & Bitcoin Playing 100% Easy Game