Introduction
If you're searching for an online platform offering games tailored to your preferences and the opportunity to earn rewards while playing, The Tapchamps Rewarded Play App is an excellent choice. This innovative app utilizes advanced software to connect players with games perfectly suited to their tastes and rewards them with gift cards for their favourite products.
Let's dive right in and get started!
What Is TapChamps?
TapChamps is a game testing application that empowers players to enjoy games while reaping rewards, a win-win situation for players and game developers. By using TapChamps, users can initiate their earning journey simply by downloading the app.
The central objective in these games is to accumulate XP, as it is the key to unlocking Trophies and Diamonds, which can be later exchanged for various gift cards. The company supports gift cards from renowned brands such as Amazon, eBay, and Visa, providing users with various enticing options.
How The Tapchamps Rewarded Play App Works?
The Tapchamps Rewarded Play App is readily available for free on Google Play, accessible from anywhere across the globe. However, it's important to note that it's not currently compatible with iOS devices.
This innovative app leverages advanced software to connect players with games tailored to their preferences. It achieves this by analyzing the behavioural patterns and habits of each user with the software.
This approach not only enhances user engagement but also extends the time users spend on the platform since they are exposed to games they genuinely enjoy.
The app sustains itself by generating revenue through fees collected from other developers who seek to showcase their products on the platform. This partnership benefits these developers by expanding their reach and increasing their profits as users explore their other software offerings.
To get started with the app, installation is the first step, followed by a simple registration process. You can create an account using your preferred password and email address or opt for a quicker registration through your Google or Facebook credentials.
How to make money from TapChamps?
So, here's how to earn from TapChamps.
1. Make money by Playing TapChamps Featured Games.
method to earn rewards through TapChamps (TC) involves playing its featured games. To get started, all you need to do is log in to the app, and you'll find a selection of games available for immediate play.
The primary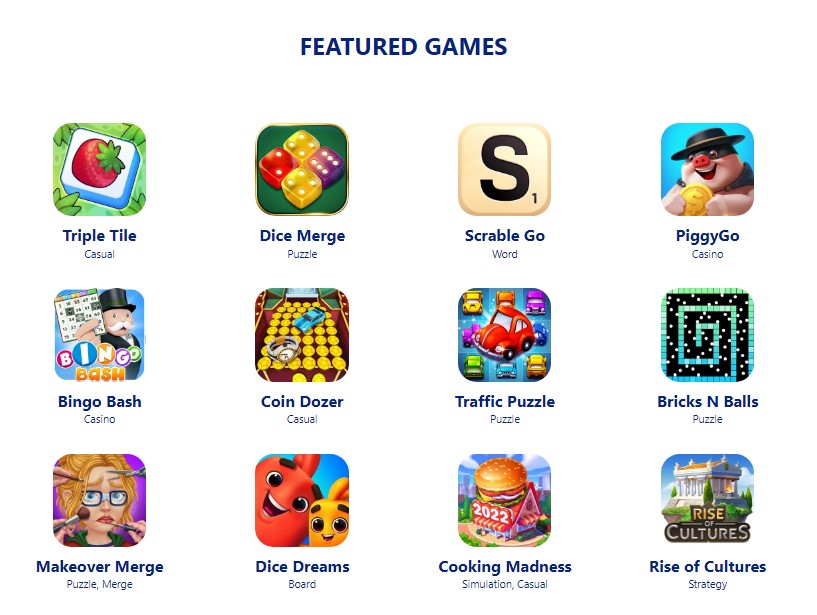 Choose a game that piques your interest and tap it. You'll then be prompted to download and install the game. Follow the provided instructions, and once the game is installed, you can begin playing. It's worth noting that while many other apps offering rewards for gameplay compensate users for every minute they spend in a game, TapChamps takes a different approach.
With TapChamps, rewards are earned only upon reaching specific in-game milestones. We can find the milestones necessary for earning rewards on the details page of each featured game. Occasionally, these details may not be visible, leaving users uncertain about when they can expect to earn rewards.
Upon successfully reaching a milestone, you will receive diamonds as your reward, which serve as the app's currency for future use.
A crucial aspect to remember is that you must open and play the game through the TC app. Directly accessing the game from your phone's menu won't allow TC to track your progress within the featured game. While the games offered by TC are entertaining and often addictive, there may be instances where achieving the next milestone requires a significant time investment. In such cases, the most efficient way to earn rewards is to switch to a different game.
TC has designed this system to encourage users to play multiple games since their earnings are linked to getting people to engage with various games.
Another important detail about TapChamps is that you will encounter many video ads while playing. These ads typically appear after you complete a game level.
2. Make money with TapChamps Weekly Bonus.
To secure your weekly bonus of 100 Diamonds in TapChamps, all you need to do is play any game for at least 5 minutes each day for seven consecutive days.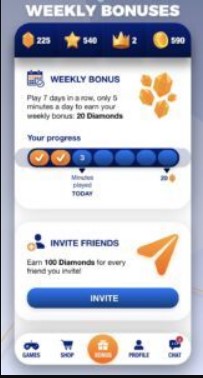 Additionally, for each consecutive day you continue this streak, you'll receive an extra 15 Diamonds as a bonus. This reward system encourages consistent and active gameplay.
3. Make money with the TapChamps Referral Program.
Another way to earn rewards in TapChamps is by participating in their referral program. This involves sharing your invite link with people you'd like to invite to use the app. When your friends install the app and sign up using your referral link, they become your referrals, and you receive a reward of 500 Diamonds from TapChamps for each friend who joins and participates in the program.
To get started with this, click the "invite" button in the app, select the social media platform or method you prefer, and send a message to your friends with your referral link, encouraging them to join and start earning together.
How do you get paid From TapChamps?
As previously explained, TapChamps offers various opportunities to earn diamonds. But what can you do with the diamonds you've accumulated? Well, you can use them to redeem a variety of rewards.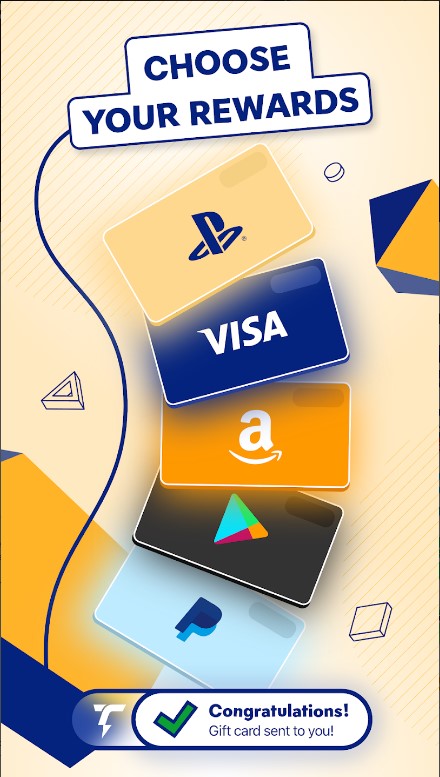 The reward options may vary depending on the country you reside in, but there are some common choices for users worldwide. One such option is PayPal, where you can convert your diamonds into PayPal cash. However, to do so, you'll need to accrue a minimum of $5 in diamonds.
It's important to note that the number of diamonds required to redeem a $5 PayPal reward can vary based on your country of residence, but it typically falls within the range of 1,700 to 2,000 diamonds.
In addition to PayPal, you can also redeem your diamonds for other rewards, such as prepaid Visa cards or gift cards for popular stores like Amazon and Google Play, among others. The payment system in TapChamps is designed for user-friendliness, and including a convenient option like PayPal enhances the overall experience for users seeking to redeem their hard-earned diamonds.
See More:
Surveyeah Review – Online Survey Earnings With 4 Easy Ways
Y Live Review – Easy Way To Earn £1 Every 5 Minutes
Panelbase Review – 4 Easy Ways To Earning Money with Online Surveys