Introduction
Do you want to make some extra cash? And looking for an online platform that can make it possible? If you want to make easy money while with your laptop or phone. Drop app is a loyalty reward app that pays you to shop at some of your favorite stores or complete other micro-tasks such as taking online surveys, playing games, or watching videos.
What Is Drop App?
Drop is an app that offers rewards for shopping online. Also, you can shop in-store, play games in the app, and more. You can turn your points into gift cards when you have enough points. Some participating stores are Amazon, Apple, American Airlines, Dunkin' Donuts, and many others.
The Drop App is a free mobile app that allows users to earn rewards for debit and credit card purchases.
How to join Drop App?
To become a member, You only need to download the mobile app or visit the Drop website and complete a few steps.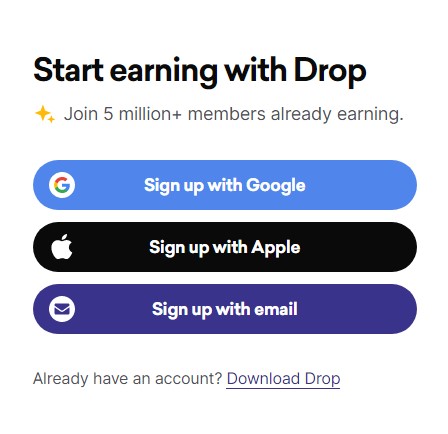 You can sign up with a Google account, Apple account, or Email. Once you finish the registration process, complete one more thing to become a fully-fledged member.
Make Money With Drop Apps.
1. Make money by Shopping with Drop.
The fastest way to make money drop points is by shopping with Drop partner brands. You can do this easily via the Drop app or a connected credit or debit card.
The Drop App offers a suitable way to buy everything from beauty and apparel products to café and grocery delivery, travel, and entertainment.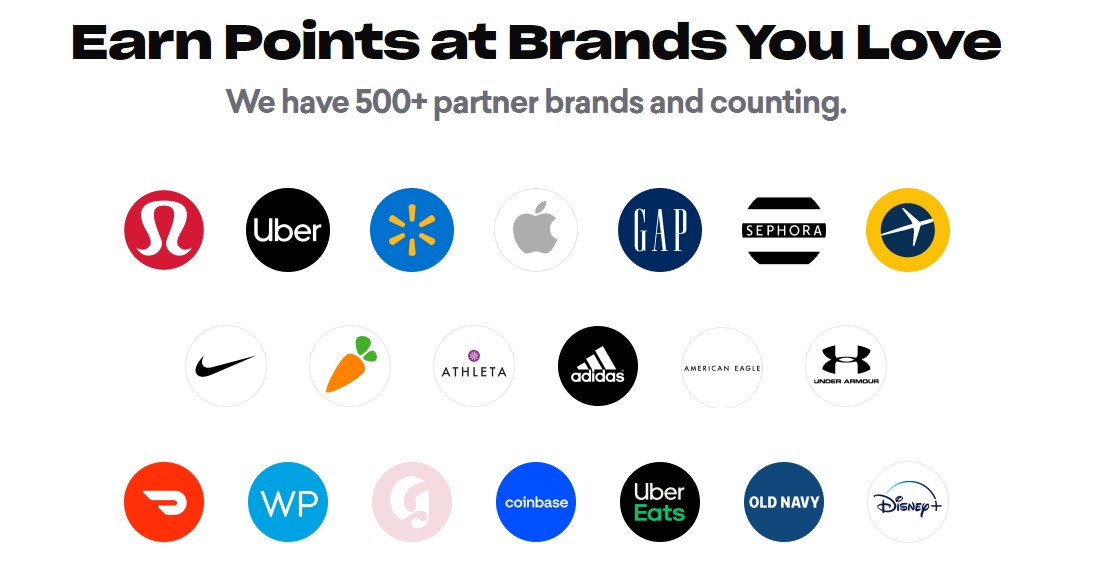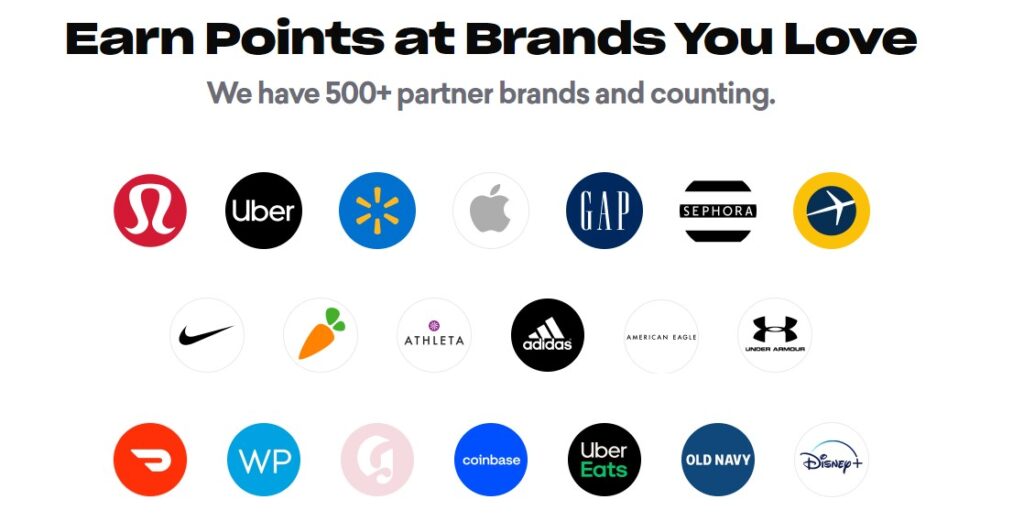 Once you've completed your buys, the Drop app and the shop you bought from have to verify your deals, which can take some time.
2. Make money by Playing Games.
The Drop app includes games in the Games tab, you can download and play to make points. There are many various types of games,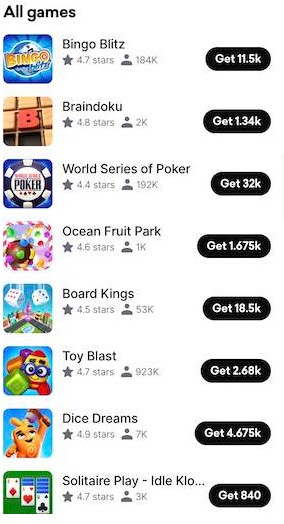 The Drop app's Games section is like the games shown on Swagbucks. The games have a dollar value assigned to them. They also need to play games.
The conditions could be "Finish the game in 7 days" or "Arrive at level 17" to finish the offer. After you've read the game's terms, download it and start playing it.
3. Make money through Weekly Spins
Another way you can make money with the Drop is Weekly Spin. Once a week on Tuesday, you can spin and beat a reward.
To participate in the weekly spin, click on the Games tab. Start the spin. You could win extra points, a shop bonus, or a survey bonus.
4. Make money by Completing Surveys.
To start, fill out the Profile survey. This will help drop figure out what kind of surveys you should do. Your reply to some queries about yourself and then get matched to brand surveys.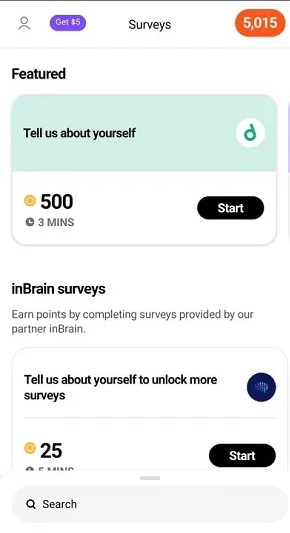 They have a lot of different surveys from their partners, all of which are marketing research surveys that target specific demographics.
Each survey pays different points, but you must qualify for the demographic.
The surveys are quick, and Drop always rewards you with partial points even if you don't qualify for one.
Longer surveys have been added to the paid survey section. When you finish the surveys, more extended surveys pay 25–500 Drop points.
5. Make money in Referral Program
You can also earn points by inviting people to join Drop. You and the person you invite will receive 5,000 points each as soon as they finish the registration process (which I will discuss later).
Likewise, you can invite people to join on several paths. You can send them your referral code or share your invite link through Twitter, Facebook, and WhatsApp.
The reward you get is significant. Only a few sites, including apps, offer this referral program.
Plus, the condition you will have to meet to get the reward is achievable.
How do you get paid?
There are multiple ways to redeem your Drop points. In general, 1000 points are equal to $1.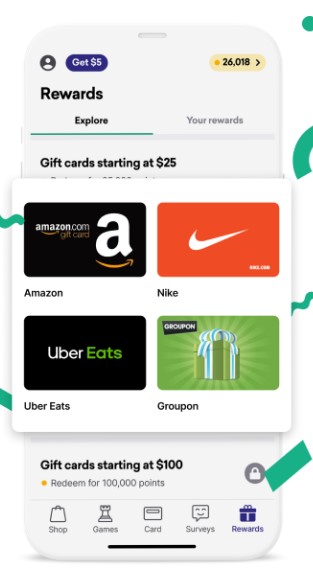 For example, you can redeem 50,000 points for a $50 gift card. Popular redemption options have gift cards from well-known brands, including Amazon, Best Buy, Target, Dunkin' Donuts, Lululemon, Adidas, Starbucks, Whole Foods, Walmart, Nike, and many more minimum threshold to redeem points is $25.
FAQs
How much money can you make?

This platform uses the "spend more to earn more" strategy. If you do a lot of shopping online, you can earn many points, especially if you take advantage of several offers from one shop.

Can you use it on a desktop?

The suitable specialty of Drop is it's not a mobile-only platform. You will also be able to operate it on a computer. Install their extension.

Can you get support?

Yes, you Can get support. Drop App does provide a comprehensive FAQ section to help its members.
See More:
Cash Alarm App Review – Easy Ways To Earn Money by Playing Games in 2023
hi Dollars Review – 4 Best Ways To Earn Crypto Cryptocurrency
Coin Pop apps Review – Easy Ways To Earn Money By Playing Games 2023
App Flame Review – 100% Easy & Legit Ways To Make Money by Playing Games