Introduction
Surfe be is an online platform that offers opportunities to earn money through various activities. Whether you want to monetize your website, engage in tasks, or refer others, Surfe.be provides a range of earning possibilities. From watching videos, they were participating in banner impressions and inviting friends through a referral system, Surfe.be aims to reward users for their time and participation. With its unique features and potential for increased earnings through ratings and referrals, Surfe.be offers an avenue for individuals to supplement their income while engaging in online tasks and activities.
What is Surfe.be?
Surfe.be is the website that claims to pay you online. It pays you for completing various tasks. Surfe be is a Paid to Click (PTC) website.
The tasks are easy such as watching videos, doing some easy surveys, or reviewing some products.
How to join At Surfe be?
Visit Surfe. be – Make money online without investing in getting started. Then click Create an Account option to sign up. You have to enter some of your details like username, password, and email address.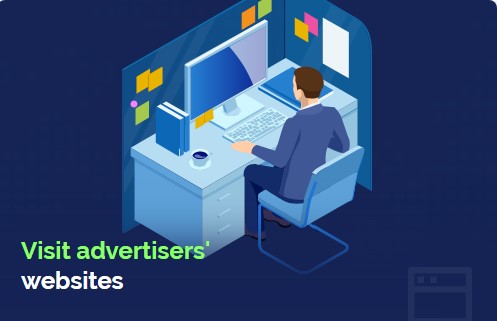 After submitting the registration form, you will receive an email with a conformational link from Surfe.be to confirm your email address. Click the link you received to confirm your email address to activate your account.
How to make money from Surfe.be
1. Make Money By Watching Videos From Surfe be.
On Surfe.be, one of the ways to earn money is by watching videos. The platform allows users to earn a certain amount for each video they watch. The exact payment rate may vary, typically from $0.0003 to $0.0006 per video.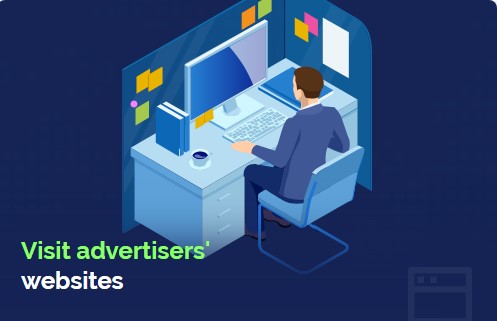 When you engage in video-watching tasks, Surfe.be compensated for your time and attention. The payment rate can depend on factors such as the length of the video. Longer videos may offer a slightly higher payment compared to shorter ones.
By dedicating your time to watching videos on Surfe.be, you accumulate earnings based on the number of videos you watch. These videos may contain advertisements or promotional content from advertisers. As a user, you contribute to the engagement and viewership metrics that advertisers seek, which is why Surfe.be rewarded for your participation.
It's important to note that the earnings from watching videos on Surfe.be may not be significant on an individual basis. However, you can potentially increase your overall earnings by combining this activity with other available earning opportunities on the platform, such as referrals or completing additional tasks.
2. Make money by Banner Impressions From Surfe be.
Surfe.be may allow you to place banner ads on your website. When visitors view your website, and the banners are displayed, you earn a small amount of money based on the number of impressions (the number of times the ad is shown).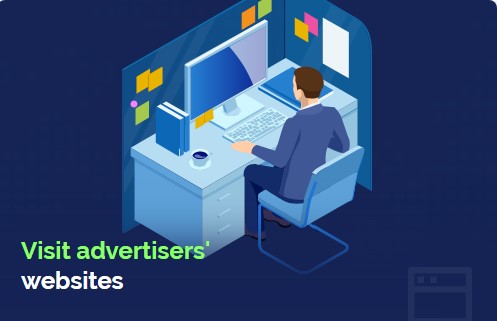 The payment for banner impressions is typically low because it is based on the advertising rates set by Surfe.be and the engagement levels of your website visitors.
3. Make money by Visiting Websites From Surfe be.
Surfe.be might provide tasks that involve visiting specific websites for a certain duration. By completing these tasks, you earn a modest amount of money.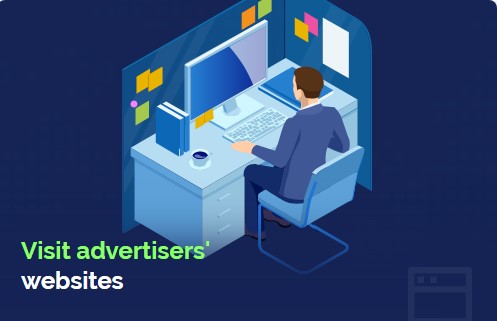 However, the payment rate for visiting websites is generally lower than other platform tasks or activities.
4. Make money by using the Referral Program From Surfe be.
Surfe.be has a referral system that allows you to earn by referring others. You receive a unique referral link when you join Surfe.be, which you can share with friends and others. When someone joins Surfe.be through your referral link. They become your referred user. You earn a referral bonus of 5.25% of your total earnings. The more active your referred users are, the higher your potential referral bonus. For specific details, check Surfe.be's official website or contact their support.
5. Make money with the Rating System From Surfe be.
Surfe.be may have a rating system that rewards users for increasing their ratings. You can earn more by actively participating in tasks and gradually increasing your rating. Reaching a rating of 100 could double your earnings for completing tasks. Surfe.be uses this rating system to motivate users to engage consistently, complete tasks diligently, and maintain a high level of performance.
For accurate and up-to-date information about Surfe.be's rating system and its impact on earnings, it's best to refer to their official website or contact their support directly.
How To Get Paid From Surfe be?
Surfe. be paid through Qiwi, Yandex, WebMoney, Payeer, and AdvCash. The minimum payout threshold is about 0.03 USD. You can request your payment at any time. You will be paid after one week of registration.
FAQs
What is the referral system on Surfe.be?

Surfe.be has a referral system where users can invite friends, relatives, or others to join the platform using their unique referral link. You can earn a referral bonus by referring others, typically 5.25% of their total earnings.

Is there a rating system on Surfe.be?

Yes, Surfe.be may implement a rating system that rewards users for increasing their ratings. Users may receive increased payments for completing tasks by achieving a higher rating.

How do I increase my rating on Surfe.be?

To increase your rating on Surfe.be, you can actively participate in tasks, complete them consistently, and maintain a high level of performance. As your rating increases, you may have the potential to earn more from completing tasks.

How can I get more information about Surfe.be?

For more information about Surfe. you can visit their official website, explore their FAQs section, or reach out to their customer support for any specific inquiries or clarifications.
See More:
Wild Slots Spin To Win – Earn By Playing 100% Easy Mobile Game
Smile Battery App – Earn 100% Real Money While Charging Your Phone
Word Rambler App – Earn by Playing 100% Easy Word Puzzle Game
Maya Jackpot Pusher – Earn By Playing Coin Pusher Game (100% Easy Money)