Introduction
Blazing Clash is an Android gaming app that offers a collection of mini-games and the opportunity to earn a virtual currency known as diamonds. These diamonds can be redeemed for Free Fire diamonds, enhancing the gaming experience. However, the app functions as an ad-generating machine, enticing users to watch commercials to double their rewards. While the app is free to download, it lacks data encryption and the ability to delete user data.
What is Blazing Clash?
Blazing Clash is a typical Android gaming app featuring a variety of mini-games, including casual, puzzle, and adventure games. However, there is more to this app than meets the eye, as it has attracted many Free Fire enthusiasts.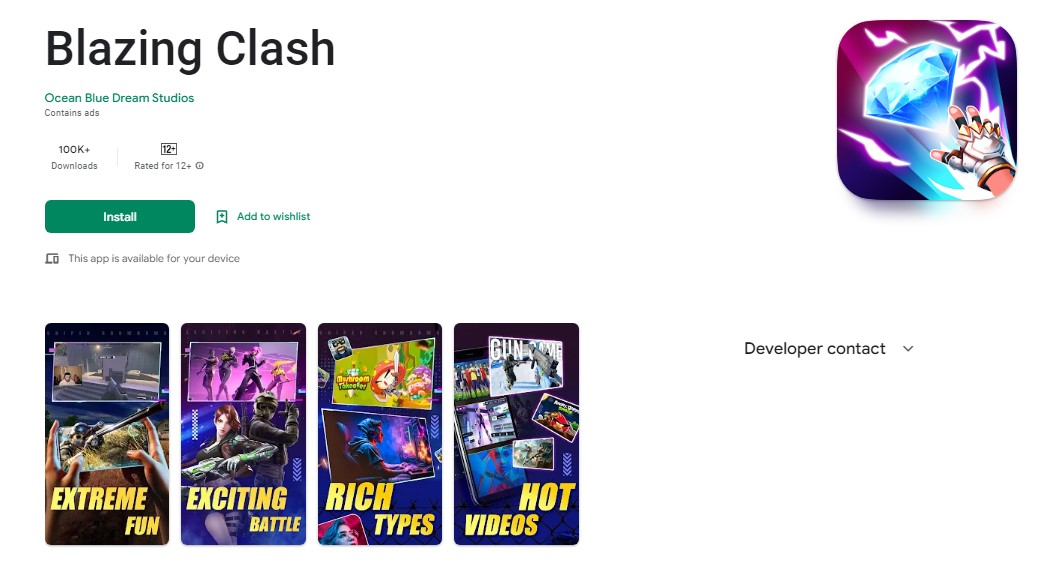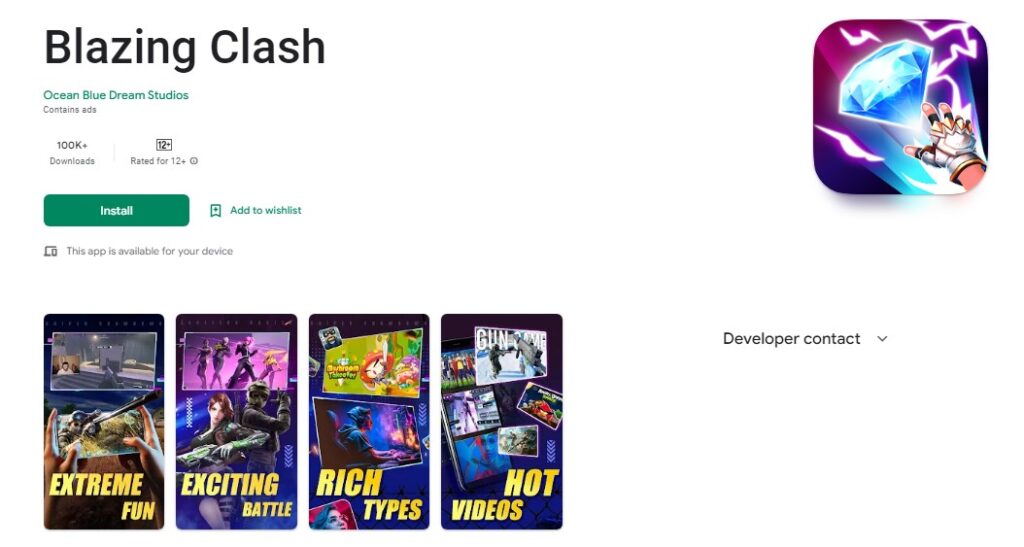 The allure of Blazing Clash lies in its promise to reward users with diamonds, a virtual currency that supposedly can be exchanged for Free Fire diamonds. Free Fire players know that diamonds are highly coveted, enabling them to acquire sought-after skins and enhance their overall gaming experience. Blazing Clash tempts users by offering the opportunity to redeem 10,000 diamonds, which can be added to their Player ID account.
But here's the intriguing part: Blazing Clash operates as an advertising powerhouse in disguise. Just as users are on the verge of collecting their precious diamonds, they are prompted to watch a commercial that promises to double their reward. It's a rather sneaky tactic.
This raises eyebrows and leads to the inevitable question: Can the revenue generated from these advertisements cover the cost of such lavish rewards? 10,000 Free Fire diamonds roughly translate to $100, a substantial amount.
If you're curious about the answer, buckle up because there's more to uncover about Blazing Clash!
How Does Blazing Clash Work?
Blazing Clash can be freely downloaded from the Play Store, but it's important to note that in the realm of apps, "free" doesn't always mean without consequences.
It is crucial to be aware that this particular application lacks data encryption and doesn't allow users to delete their data either.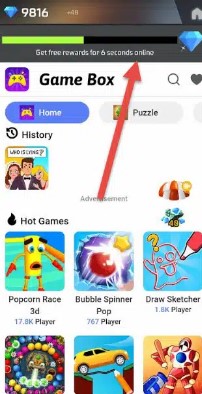 Upon opening the app, you are immediately greeted with an enticing offer: the opportunity to win 10,000 diamonds at no cost. Naturally, one might be tempted to tap "yes." Subsequently, the app requests you to enter your Free Fire ID and click "confirm," assuring you that they will deliver the in-game currency through the official website once you have amassed 10,000 diamonds.
To start your journey on a high note, as a gesture of welcome, you are granted 2000 diamonds.
How to make money by playing game from Blazing Clash?
You'll find a range of in-game options within the app's dashboard to enjoy. However, it's important to note that these games will only partially contribute to your diamond accumulation.
Instead, your diamond fortune grows as you fill up the progress bar displayed at the top of the screen. Once the bar is complete, you can tap on it to trigger a reward. Here's the catch: Blazing Clash offers you the chance to double this reward by watching a sponsored video. Tap on "get double," watch the video, and voila!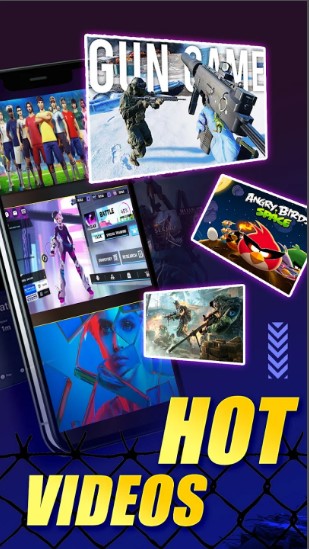 However, a word of caution is warranted here. Many of these advertisements are deceptive, luring you with fake cash games. It's crucial not to fall prey to these traps.
After the video ends, a 10-second waiting period ensues before the progress bar refills, allowing you to continue earning diamonds.
Additionally, the app features a "mystery box" section that offers fragments for exclusive Free Fire skins like the Sultana of Cerulea. You can open a box for every two videos you watch to collect these fragments.
Supposedly, once you gather 100 fragments, you can redeem a skin.
How do you get paid From Blazing Clash?
Blazing Clash typically offers in-app purchases for users to acquire diamonds or other virtual currency within the game.
Blazing Clash may accept major credit and debit cards, such as Visa, Mastercard, American Express, or Discover, for purchasing in-game currency or other items. The app may support mobile payment platforms like Google Pay or Apple Pay, allowing users to buy using their linked payment methods.
Some users can use digital wallets like PayPal or Skrill to make payments for in-app purchases.
Blazing Clash might offer carrier billing in certain regions, enabling users to charge their purchases to their mobile phone bill or deduct the amount from their prepaid balance.
The available payment methods may vary depending on the user's location and the app's specific payment policies. It's always advisable to check within the app or contact the developer for detailed information on the accepted payment methods for Blazing Clash.
FAQs
How can I download Blazing Clash?

Blazing Clash can be downloaded for free from the Google Play Store. Search for "Blazing Clash" in the Play Store app and follow the installation instructions.

What are diamonds in Blazing Clash?

Diamonds are a virtual currency within Blazing Clash that can be earned by playing games and watching sponsored videos. These diamonds can be redeemed for Free Fire diamonds.

Can I redeem diamonds for Free Fire diamonds?

Blazing Clash claims to allow users to redeem their earned diamonds for Free Fire diamonds. However, caution's essential as some users have reported issues or limitations in successfully redeeming the diamonds.

Are the advertisements in Blazing Clash safe?

While Blazing Clash displays advertisements to users, it's important to exercise caution. Some advertisements may lead to deceptive offers or fake cash games. It's advisable to avoid falling prey to these traps and not disclose personal information or make any financial transactions through the app.
See More:
Prize Blast Review – Earn By Playing Popular Android Game in 2023
Prize Fiesta App – Earn By Playing 100% Easy Games
Owl Pop Mania – Earn by Playing Games & Watching Videos in 2023
CashBox App Review – Earn By Watching Sponsored Videos With 2 Easy Tasks