Introduction
Hello, everyone! Welcome to our latest blog post. Today, we're delving into the world of a top-rated survey platform known as "Branded Surveys." You've landed in the right spot if you want to earn more by participating in online surveys. This article will offer a comprehensive review of Branded Surveys, including its key features and ideal user base. Let's dive right in.
What is Branded Surveys?
Branded Surveys is an online survey platform that bridges individuals like yourself and market research companies searching for consumer opinions. You can accumulate rewards, including cash and gift cards, by actively engaging in these surveys. Now that you understand what BrandedSurveys is all about let's explore its features and suitability in more detail.
How to join Branded Surveys?
Residents of the US, UK, and Canada can quickly join Branded Surveys at Surveys.GoBranded.com to earn money. Account creation is a breeze; it only takes seconds to participate in surveys. Provide your name, gender, zip code, country, and birthdate, and you're ready!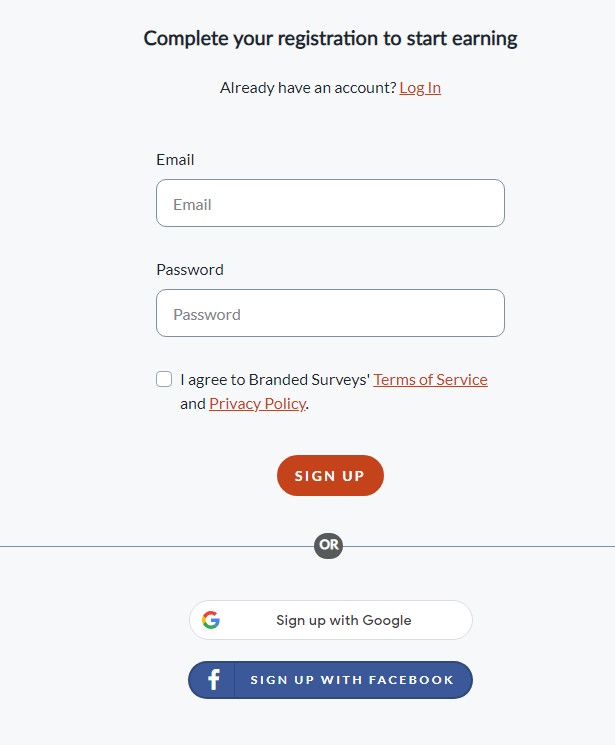 Upon completing your profile, you'll receive a generous 50-point sign-up bonus. Your Dashboard will grant access to survey options, a daily poll for participation, and information on earning extra points by referring friends and family.
You can further boost your earnings by dedicating about 5 minutes to fill out your extended profile, earning you another 50 points!
How Does Branded Surveys Work?
Let's delve into the precise workings of Branded Surveys. The process is straightforward: sign up, complete surveys, and accumulate rewards.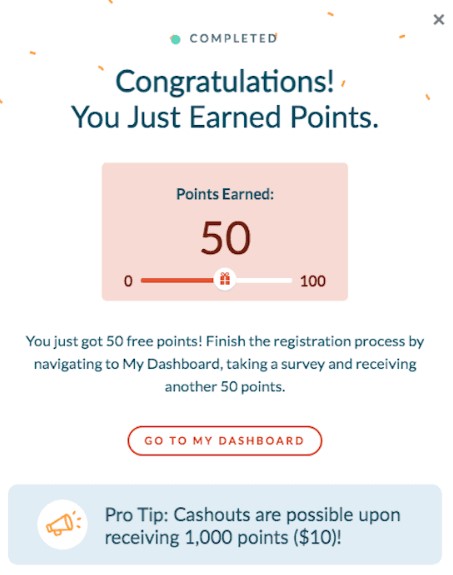 Now, let's examine the distinctive features that set Branded Surveys apart from the competition. BrandedSurveys provide various features to optimize your earnings and enhance your survey-taking experience. Here are some notable features you can expect to find on this platform.
How do you make money with Branded Surveys?
1. Make money by Branded Surveys Paid surveys.
Paid surveys are the primary focus of Branded Surveys and serve as the core of your earnings.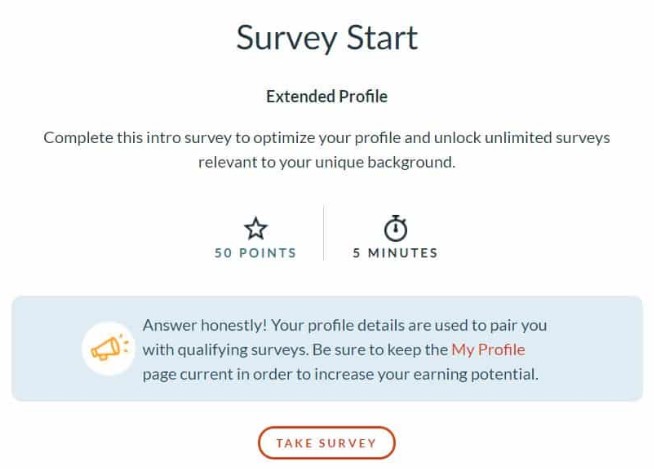 You'll typically have daily access to surveys, each offering varying points depending on length. What's excellent about BrandedSurveys is that they immediately display the attributes you'll earn for each survey, allowing you to prioritize your choices if you're short on time.
The platform provides many surveys, and the rewards are fair for the time you invest. The primary surveys featured on your Dashboard, accessible upon logging in, are the most lucrative and should be a consistent focus if you decide to become a member.
2. Make money by Completing the Branded Surveys daily polls.
Daily polls stand out as one of the simplest methods when earning points on Branded Surveys. These are accessible to all Branded Survey members.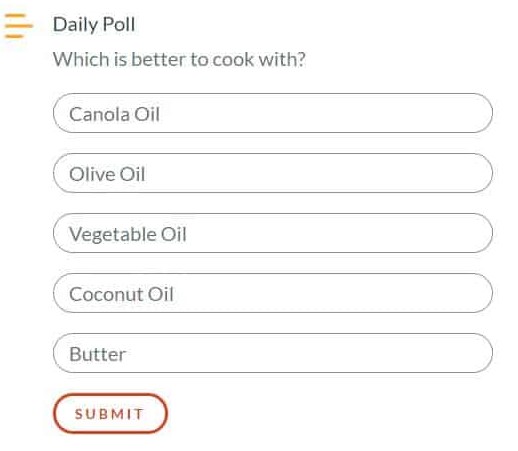 You'll find a new poll at the bottom of your Dashboard daily. These are straightforward multiple-choice questions that reward you with five points upon completion.
While these polls may not always be directly relevant to you, there are usually options like "don't know" or "not sure" for you to choose from. Branded Surveys suggest answering to the best of your ability, even if it's not a perfect fit.
3. Make money through the Branded Surveys Leaderboard contest.
As an active member of Branded Surveys, you're automatically entered into their leaderboard contests, which offer the chance to earn additional rewards. These contests include a daily, a weekly, and a monthly competition.
The top 10 earners in each contest period receive extra bonuses; sometimes, random winners are selected. This provides an excellent opportunity to maximize your rewards for your time and effort.
WhenAdditionally, when combined with the opportunity to achieve a higher membership level, participating in these contests can significantly boost your earnings on BrandedSurveys compared to many other survey sites.
4. Make money through the Branded Surveys Branded Elite program.
Branded Elite represents BrandedSurveys' exclusive bonus program, featuring three tiers: Bronze, Silver, and Gold.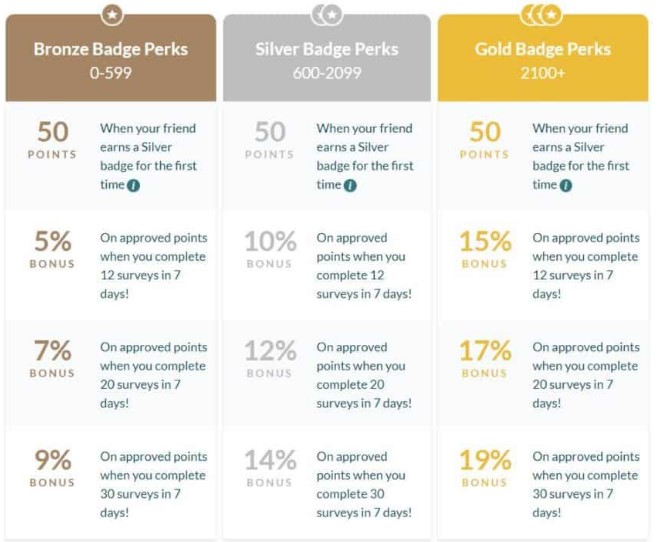 You can easily check your Branded Elite status and the number of points required to advance to the next tier by navigating to your account's "Branded Elite" section.
GoldAs your Branded Elite status climbs, you become eligible for more bonus points when you achieve specific survey milestones within a week. For instance, Bronze members receive a 5% bonus for completing 12 surveys in 7 days. On the other hand, Gold-tier members enjoy a more substantial 15% bonus for the same number of completed surveys.
These bonuses are credited to your account at the end of each week, in addition to the points you earn from taking surveys.
5. Make money by referring your friends From Branded Surveys.
Upon creating a Branded Surveys account, you'll be provided a distinct referral link to share with your family, friends, or followers on social media. When individuals sign up using your link and reach the Silver status, you'll earn an additional 50 points for each successful referral.
The beauty of this referral system is that there's no cap on the bonus points you can accumulate through referrals. Achieving Silver status within a few days of joining is feasible and largely depends on your ability to qualify for surveys, their point values, and your survey-taking frequency.
How Do You Get Paid From Branded Surveys?
Cashing out your earnings on Branded Surveys is a straightforward process. To initiate a payout, you'll need a minimum of 500 points, which equates to $5.


Given that a single survey can yield up to 300 points, and you can expect to receive 1 or 2 surveys daily, amassing 500 points is quite achievable.
You have three convenient payout options for redeeming your Branded Survey points.
If you're eager to receive your funds quickly, you can opt for a Bank Transfer. This choice ensures a direct deposit to your bank account within 48 hours.
BrandedSurveys has partnered with various retailers to offer a selection of appealing free gift card options, including Amazon and Google Play.
If you do not need the extra cash and wish to contribute, you can select a charity to receive your earnings as a donation.
See More:
Color Ball Master Review – Earn By Playing 100% Joyful game
Macadam App Review – Walk & Earn With 5 Easy Ways
Cashplay App Review – Earn By Answering 100% Easy Surveys
Sweetstudy Review – Earn By Answering Student Easy Questions