Introduction.
Lots of people are joining Chequity in hopes of getting in fast extra money from home. Chequity.io is a GPT (Get-Paid-To) website that promises to reward you for completing different tasks like taking surveys, watching videos, downloading apps, and much more.
What is Chequity.io?
Chequity.io is a GPT platform where members can make money by completing simple online tasks. Complete offers from advertisers, online surveys, watch videos, Install apps, and Invite friends. And so on. Chequity is available worldwide, no matter where you live.
How to join Chequity?
Chequity.io is 100% free to join! If you want to become a member, the first step is to sign up with your Google, Twitter, or Discord account.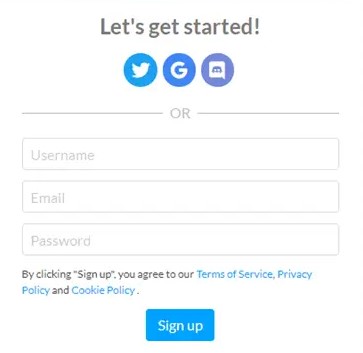 You can also register using your name, username, and password. You will earn a decent bonus of 500 points ($0.50) just for signing up.
How to make money from Chequity.io?
So, here's how you can earn from Chequity.io.
1. Make money by Paid Offers from Chequity.io.
Every GPT site will enable you to make money by completing paid offers.

This site is no different. When you log in to the site, you can see all the available paid offers by going to the Earn section. Most paid offers will request you to answer a survey, sign up to a website, download an app, answer a quiz or play a game. Every paid offer has a set of instructions you must follow to the letter. This will ensure you will get the promised reward upon completion. Chequity has a decent number of paid offers available, but the selection is less extensive than on many other GPT sites.
2. Make money by watching videos from Chequity.io.
You can also make more money by simply watching videos. All you have to do is watch a video to make points.

You will make a certain number of points for each video you quit. However, hope to make only a few points for each video you watch. This site does not have a different section for the video option, but you can find it on some offerwalls.
3. Make money by completing surveys from Chequity.io.
One of the easiest ways to make money from home is to participate in marketing research studies. If you want to complete surveys, search for opportunities in different offerwalls, and follow the instructions. First, you will reply to a few qualification inquiries to see if you are the right fit. It's okay if you get disqualified halfway through the survey after answering many repetitive questions. You will get the reward once you've finished the actual survey. And to explain, the survey offers will arrive from other websites, just like the paid offers.
4. Make money in Referral Program from Chequity.io.
You can also ask people to join the site to make rewards. You can do that by sharing your invite link with them.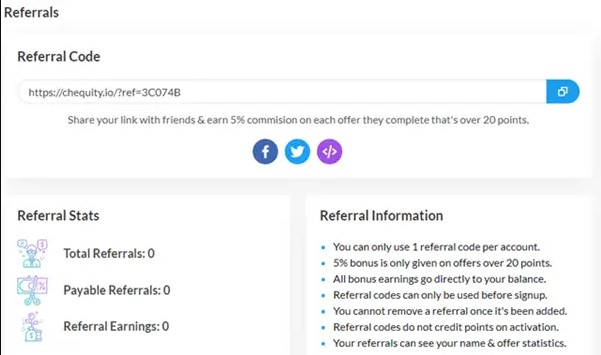 Just remind them that they have to use the link to get to the signup page of Chequity. Once they sign up with your link, they will become your referral. You will then get a commission of 5% on each offer they complete. That's over 20 points.
5. Make money by Redeem Codes from Chequity.io.
From time to time, This site also gives codes that will offer you certain rewards.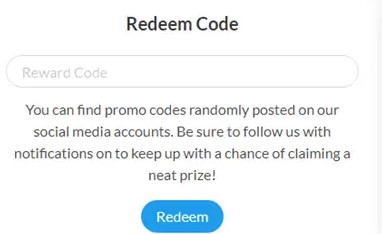 You must follow all their social media pages to get the latest updates and visit all the promo codes they release. You will be able to input the promo code when you log in to the site and go to Settings.
A promo code can only be used once and usually has a specific limit on the times it can be redeemed. So, make sure to keep an eye on that.
How do you get paid from Chequity?
Every offer you complete on This site will make you a certain amount of points, which will be credited to your account.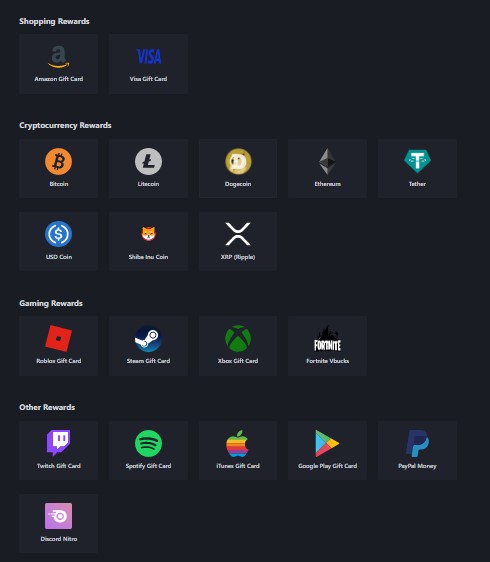 One thousand points equal $1 in real-world currency. And you will require at least 5000 points to withdraw your preferred reward.
There are plenty of rewards to choose from. You can opt to redeem gift cards for Steam, Amazon, eBay, Google Play, and much more. You can also swap your points for cryptocurrencies like Ethereum, Bitcoin, Litecoin, and others crypto. Lastly, you can withdraw your income via PayPal. You can make money from this site. It's also a sound thing that they offer multiple reward opportunities. It's one of the more universal GPT sites out there.
FAQs
Who can join Chequity.io?

The good thing about Chequity.io is it is available globally. You can sign up as a member, however of where you live.

Can you use it on mobile?

Chequity.io needs a mobile app you can download. However, you can also use it on a mobile device through a web browser.

Is Chequity Legit?

Chequity.io is a legit GPT site that does pay you for completing the offers discovered on their site.
See More:
CheckPoints Rewards Earn by Checking in To Stores, Cashback Offers, and 3 more!
GAB PTC Review – 5 Easy Ways To Earn Money and Bitcoins
Gamee App Review – Make Money By Playing Games 100% Easy
1Q App Review – Make Money Every Time Answer an Easy Question